Her granddaughter didn't even realize one was really worth anything.
---
Car hoarding is a thing we see all the time, whether the cars are kept in a garage, barn, warehouse, or just in an open field. Sometimes it's the result of a psychological disorder or just someone who keep procrastinating projects. And while you might see the occasional Shelby or other muscle car pulled out in a filthy state, usually here in the United States we don't see exotic European supercars stashed that. This makes the following story so much more interesting.
A while ago a woman hopped on Reddit and posted about her grandma keeping a white Lamborghini Countach 500S in her garage. The Italian supercar was covered with tarps and some boxes, so perhaps she had never before bothered to see what was underneath.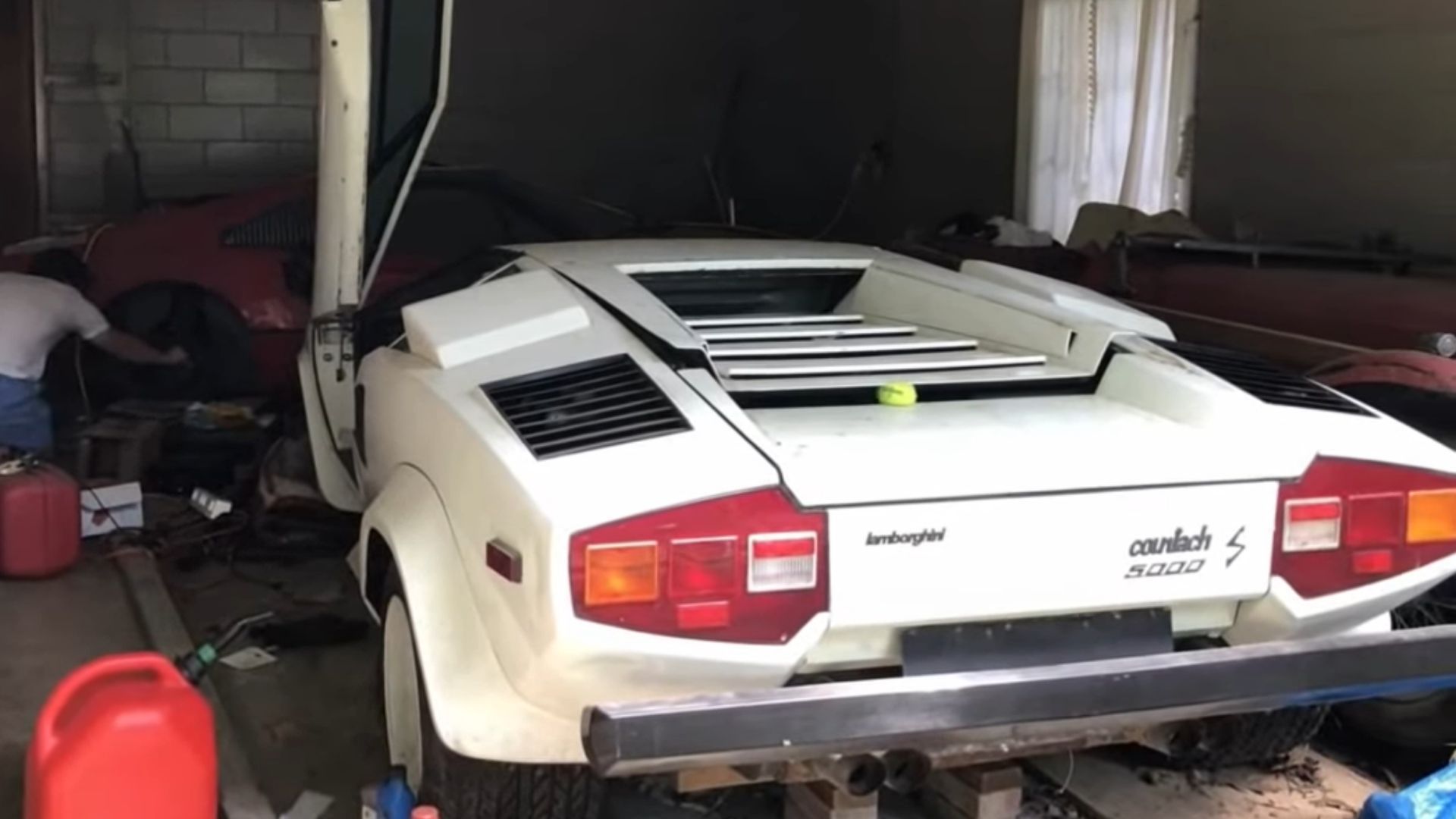 It was quite the find, especially for anyone who grew up in the 80s and had a Countach poster and/or Trapper Keeper. But when the woman posted the photos, people were quick to realize there was something also amazing right next to the Lambo.
A red Ferrari 308 was also parked in granny's garage. While not the hottest Ferrari on the planet, it's still pretty crazy to find such a thing just stashed and essentially forgotten.
Actually, the value of 80s collectibles have been on the rise, at least for certain models. Some believe the Lamborghini Countach could be one of the more sought-after items from the era. Others say the Ferrari 308 hasn't been given its due and one day everyone will realize what a gem it is.
You'll also notice there's an old pre-WWII MG sitting on the other side of the Countach.
There is, of course, a story behind this stash in grandma's garage. Apparently, her late husband ran an exotic car rental business back in the late 80s. Increasing insurance rates made the business no longer viable, but he couldn't part with the cars. Instead, he stored them in garages for years and years. It looks like these might have been the only two left, so you have to wonder was else grandpa held onto.
Photos credit: Reddit