Collecting dust since 1968, this classic Corvette pulled from hibernation is a rare find being just 1 of 245 finished in Sportsman Red.
---
It is not uncommon anymore to hear about the discovery of a neglected classic car that was left in a barn, shed, or garage for decades. More often than not, these cars were stored for years as to increase value over the years so the owner could cash in on a big chunk of change. IronTrap Garage posted a video of them rescuing a rare 1954 Chevrolet Corvette that has been sitting for half a century collecting dust. Watch this classic pushed into the daylight for the first time since it was first stashed in 1968. This rare barn find Corvette was scheduled to hit the auction block on April 18th but is now set for July 11th according to the website provided in the YouTube video description.
The '54 Corvette was first purchased by Larry Schroll in 1968, and it has been parked ever since. Originally equipped with the "Blue Flame" Inline-6, the car is now stuffed with an early small-block Chevy V8 engine. This classic gem is finshed in the very rare factory color of Sportsman Red, a color that was given to just 4 percent of the cars produced in 1954.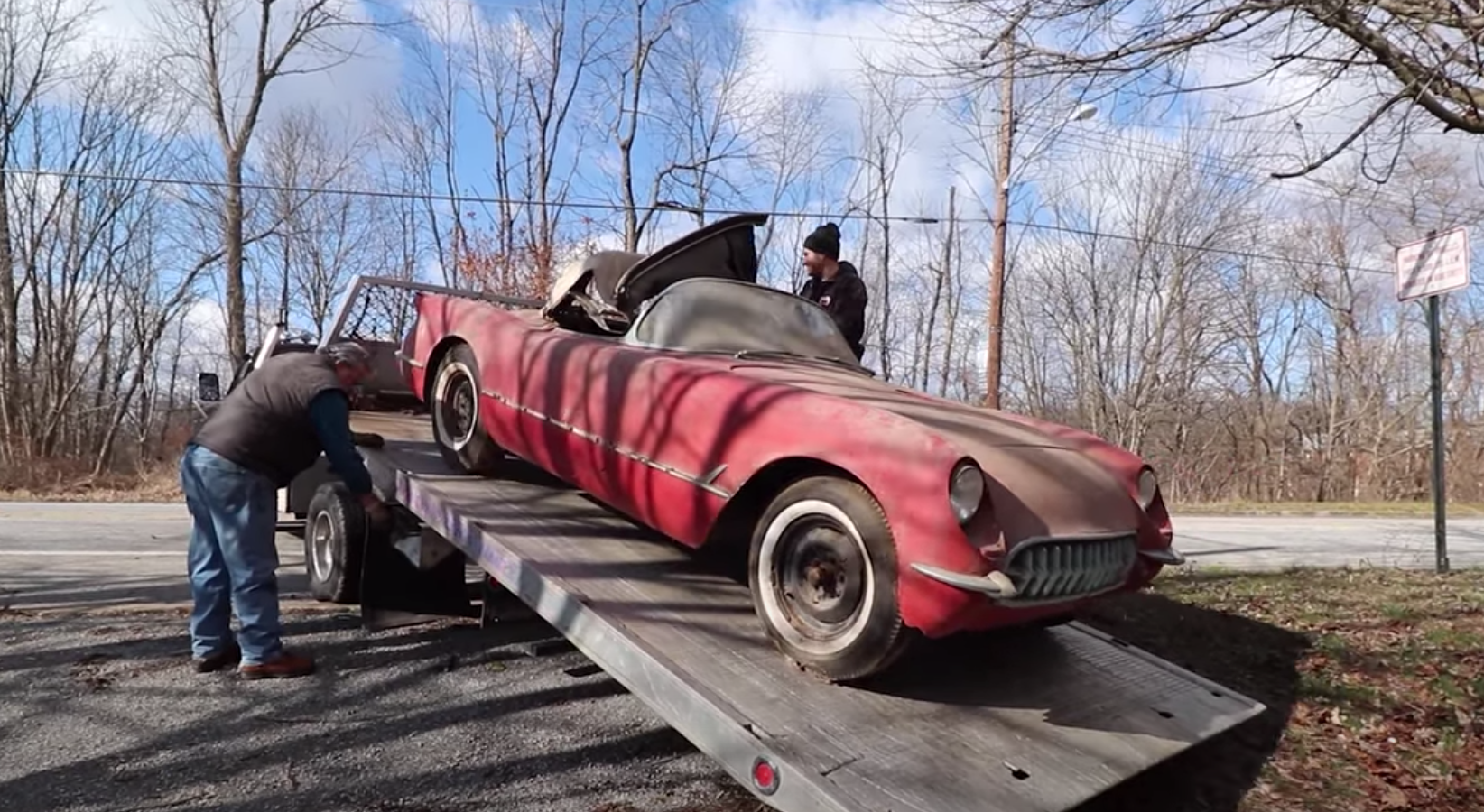 This classic beauty appears to be in fantastic shape and well-preserved since being left to sit for as long as it has. According to the auction listing, this car is scheduled to go to auction with other items in Larry Schroll Estate by Rentzels Auction Services, Inc. on July 11th, 2020. The location will be at the York Expo Center at the York Fairgrounds in Pennsylvania.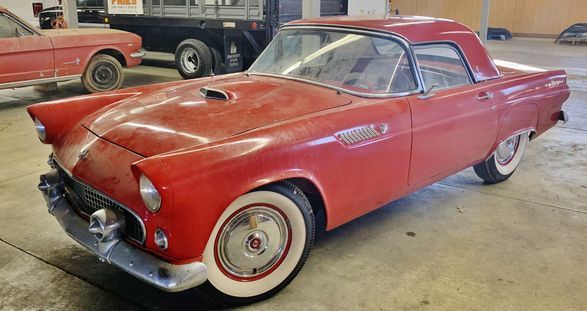 Check out this amazing video that shows the rescue of this car as it is pushed into the daylight for the first time since it was parked in 1968. If this rare, historic beauty is calling your name, it is heading to auction as mentioned above.