A Wisconsin man transformed a beautiful home into the ultimate garage to display his car collection.
---
There are collector cars out there living better than most of us. While some of have mental images of a luxury parking somewhere in Los Angeles - much like the large facility created by Matt Farah that will open its doors. This time, the car collection that has better living accommodations than most of us is located in Wisconsin where a man had transformed a carriage house into the ultimate garage to house his beloved rides.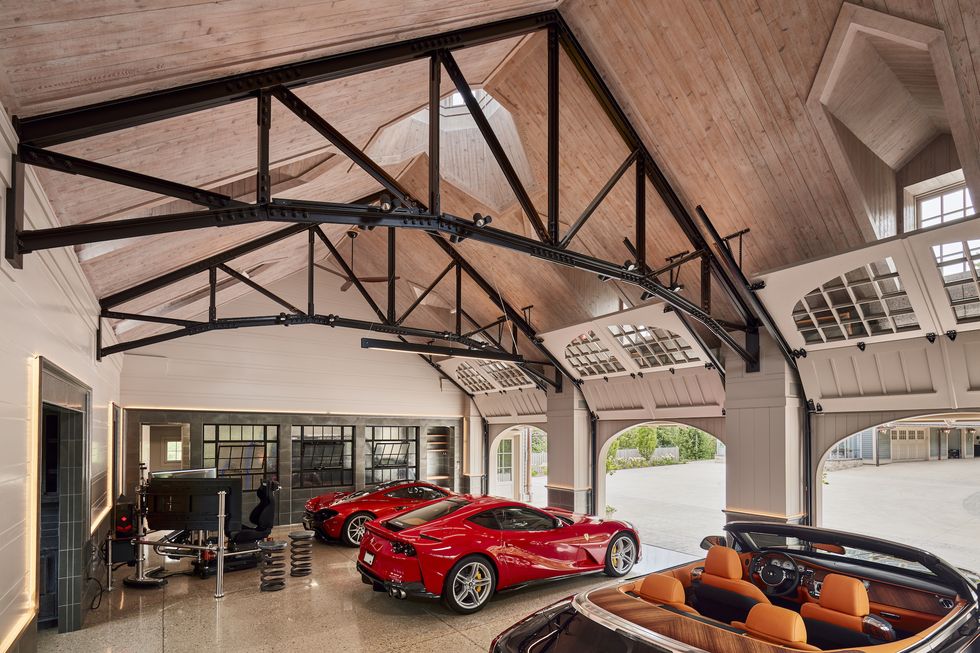 This home-turned-garage created by Wade Weissmann Architecture took over two years to complete. The space was designed to display 3 cars at one time, but will fit up to four if the cars are tightly arranged. Even more, there is a showroom equipped with tall ceilings with unique and custom details including tall carriage garage doors overhead custom-designed for the cars to enter in and out. Here, a Mercedes-Benz G-Wagen can be seen as well as a new Ferrari and a few exotics in his collection that call this place home.
If someone has the financial means to collect high-dollar collector cars, then they certainly can afford to create a space for them to reside. Inside the house is a spacious area that. includes the aforementioned three display bays with a fourth detailing bay within eyesight. In addition, an English conservatory with an attached bar provides the perfect place to host events and entertain guests.
Inside, the carriage home is aesthetically pleasing laid with a unique aggregate concrete floor while custom cabinets add the perfect touch. The interior's walls are created out of custom windows made of steel, and doors with wired glass.
Inside this house garage there is an upstairs that features a living room suite, a custom full kitchen, and a fireplace. Exterior-wise, a slate roof sits atop the house accented by a cupola and gutters made out of custom copper. Even more, the exterior has veneers made of stone with horizontal lap siding.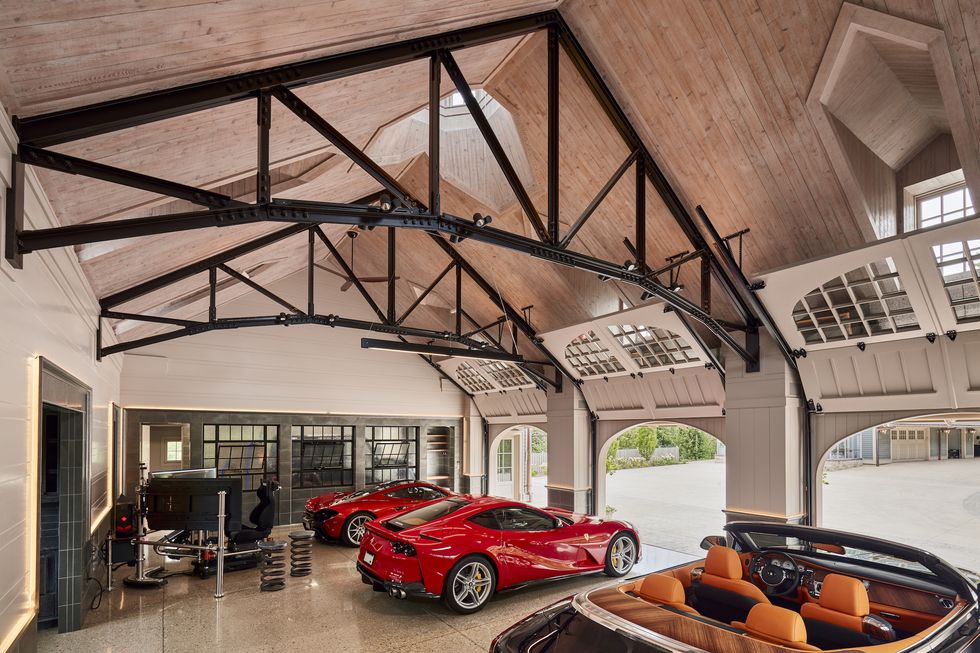 It's safe to say that these collector cars are living the dream with a Wisconsin carriage house designed and built just for them to sit in luxury. What are your ideas for a dream garage if you could design and build one for your future car collection?
Source: Car And Driver
Read More About Dream Car Storage Here...