Not good…
---
Europeans and some Americans like to look down on oval racing, in particular NASCAR, claiming the drivers aren't skilled since all they have to do is "turn left." After Jack Tetley put his Chevrolet Camaro NASCAR racer into the hay bales at this last weekend's Goodwood Festival of Speed, we expect many to take this as confirmation of their preconceived biases. The wreck was brutal, but what might be glossed over by many is Tetley was just whipping through the course with ferocity up to that point.
Watch a Fox Body Mustang wreck even bigger on a track here.
When you really push the envelope and try to squeeze every bit of performance out of a car to get across the finish line a hundredth of a second earlier, you're toying with disaster. Anyone who's raced understands that, and so you're dancing with chaos, hoping to come out on the better end of the deal.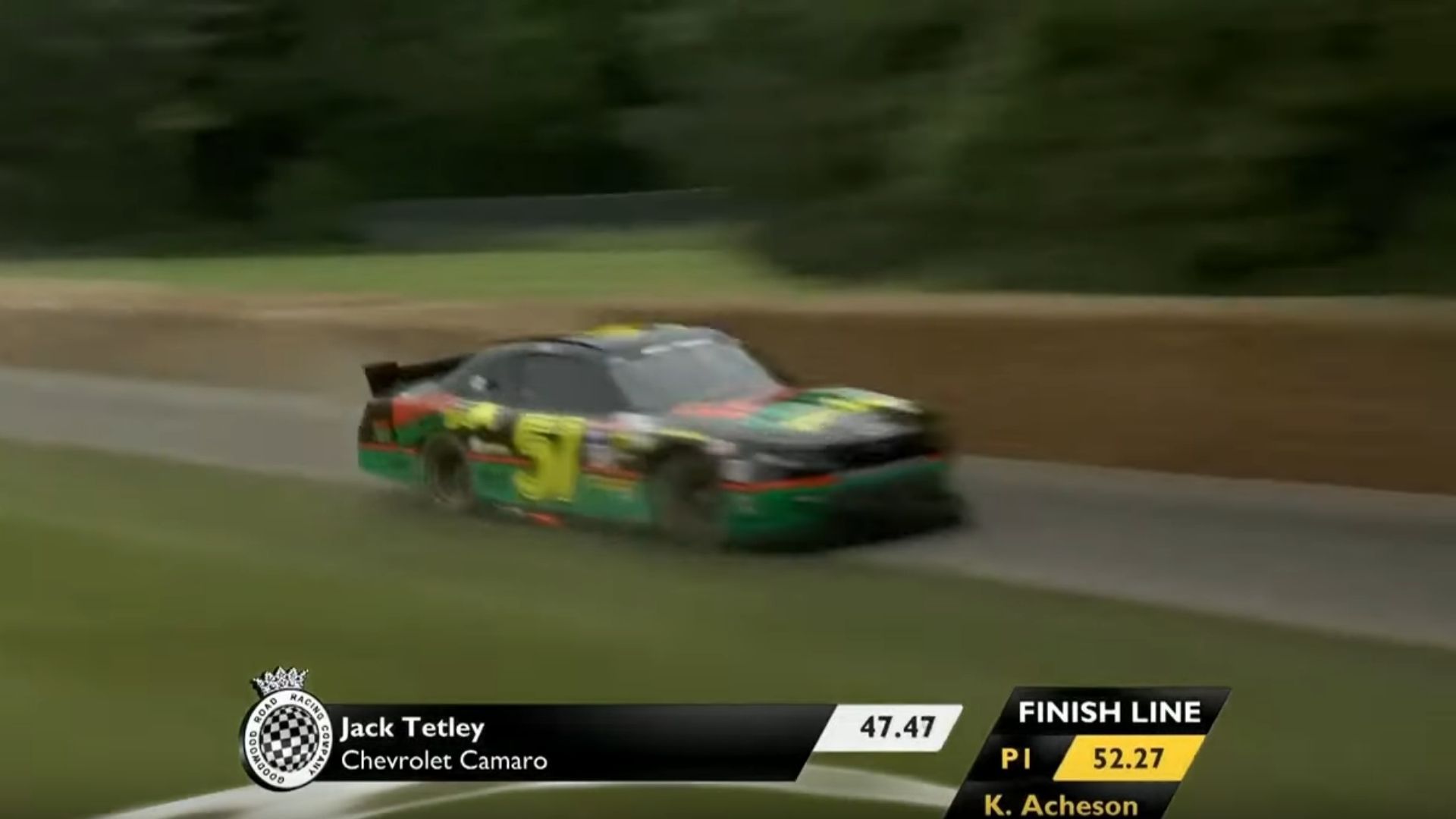 You can see Tetley comes out of one turn and blasts down a straightaway. Before he reaches the next turn in the course, his passenger-side tires go off the pavement and onto the grass. Tetley corrects and gets all 4 tires back on the blacktop, but his front end veers toward the wall of hay bales on the other side as the back end breaks loose, spinning the car hard just as it enters the final turn. Yes, the man was so close to posting an impressive course time, which would have silenced critics instead of giving them this fodder – thus is life and racing.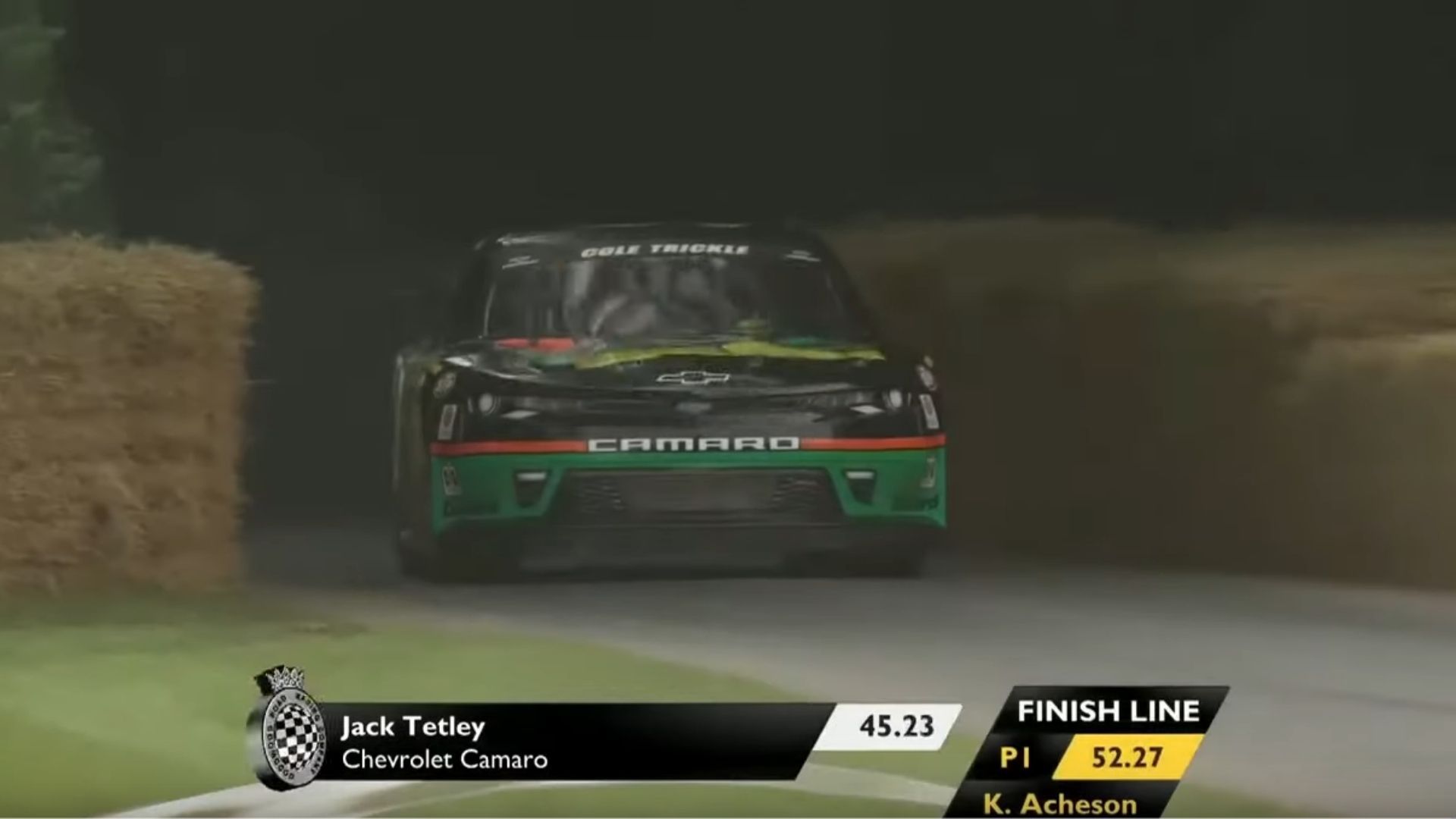 Thanks to the hay bales and the car's construction, Tetley literally walks away, although there's little doubt his ego was bruised. After all, the man apparently is quite familiar with the course. Also, his crash shut down competition for some time as crews worked to clean up the mess, causing a considerable amount of frustration.
Check out the crash for yourself.