Which car would you like to have driven away in?
---
Over 9 days, the 2023 Barrett-Jackson Scottsdale Auction was yet again held, bringing in huge crowds as hundreds of lots crossed the auction block. Many highlights made for another memorable year of Arizona's largest car auction.
Check out the classic Corvette that recently auctioned for $3.14 million here.
The top slot in the auction went to a gray Ferrari F40 which hammered at $2.75 million on Saturday, January 28. Other lots which exceeded the million dollar mark included a 2005 Porsche Carrera GT at $1,595,000 and a 2019 Ford GT at $1,320,000.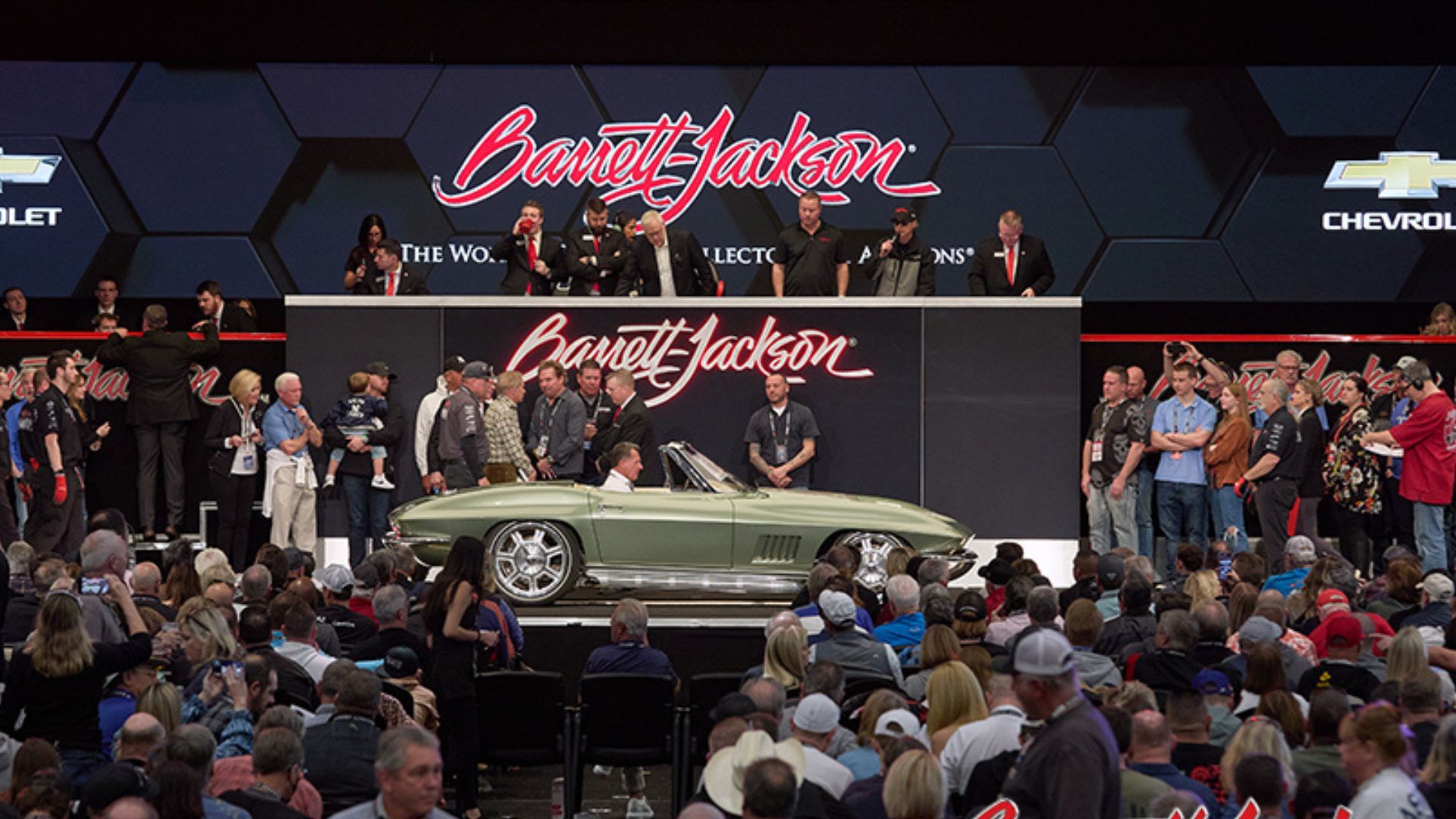 Another big ticket item was a 1966 Shelby Group II Mustang built for Ken Miles, which hammered at $770,000. Two other cars matched that price, a 1967 Chevy Corvette custom convertible and a 1969 Camaro ZL1. Not too far behind at a hammer price of $748,000 was a 2012 Lexus LFA, showing the Japanese supercar is aging rather well with time.
Plenty of attention was yet again focused on the charitable auctions. In particular, the first build slot for the 2024 Ford Mustang GT really grabbed the spotlight, netting $490,000 as it crossed the block on the night of January 28. Additional charitable contributions brought in $565,000 for research into type 1 diabetes.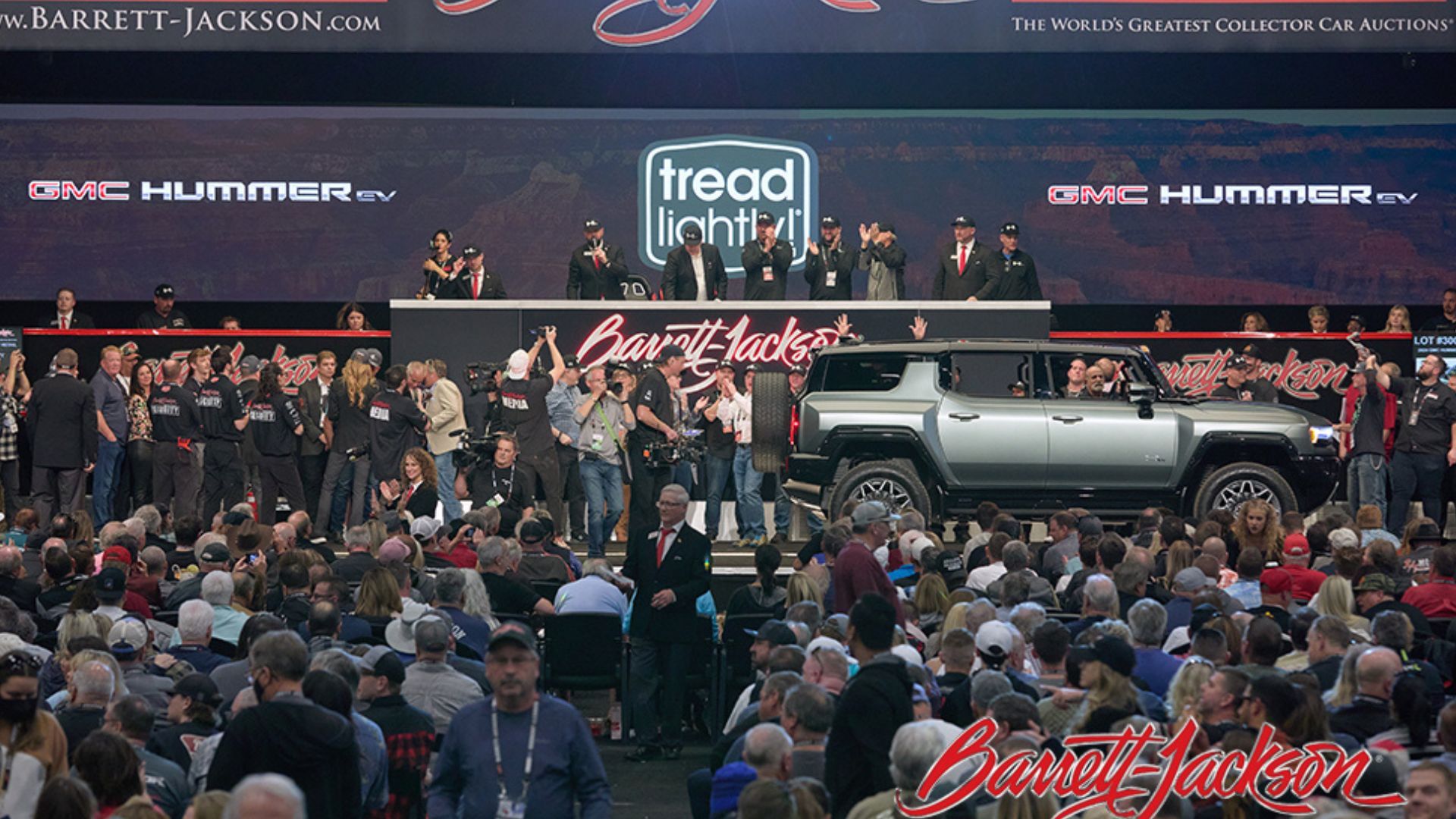 As for the first production 2024 GMC Hummer EV Edition 1, that went for a cool $500,000 as several parties bid fast and furious for it. Fund from that sale went to Tread Lightly, a non-profit dedicated to responsible off-roading practices.
A 1969 Pontiac Firebird was named Ultimate Best in Show for the 2023 Barrett-Jackson Cup competition. Built by Troy Gudgel of BBT Fabrications, it hits hard with a 482 twin-turbo Butler Performance Pontiac crate engine and T56 6-speed transmission. There are plenty of interesting details about the car, but the most unique is that even though it was made to work as a street car it can also be used in land-speed racing. Currently, the Firebird is a class record holder for ECTA standing mile at 199.027 mph.
Images via Barrett-Jackson