It's the end of the road for the TV car series…
---
After 7 seasons on CNBC, the cable network is reportedly cancelling Jay Leno's Garage. The timing of this move is shocking considering in November Leno suffered burns from a shop accident and earlier this month he was involved in a motorcycle crash. Likely such a move has been in the works for a while, but as they say bad news often comes in threes.
Watch Jay Leno hit a cop car with his Tesla here.
This shocking report was dropped by The Hollywood Reporter. If true, this ends Leno's involvement with NBCUniversal, which has spanned 30 years since he was host of The Tonight Show. Apparently, this whole thing is part of a major reshuffling of the primetime lineup on CNBC, which reportedly includes the cable channel focusing more on reruns of "reality" shows like Undercover Boss and Shark Tank.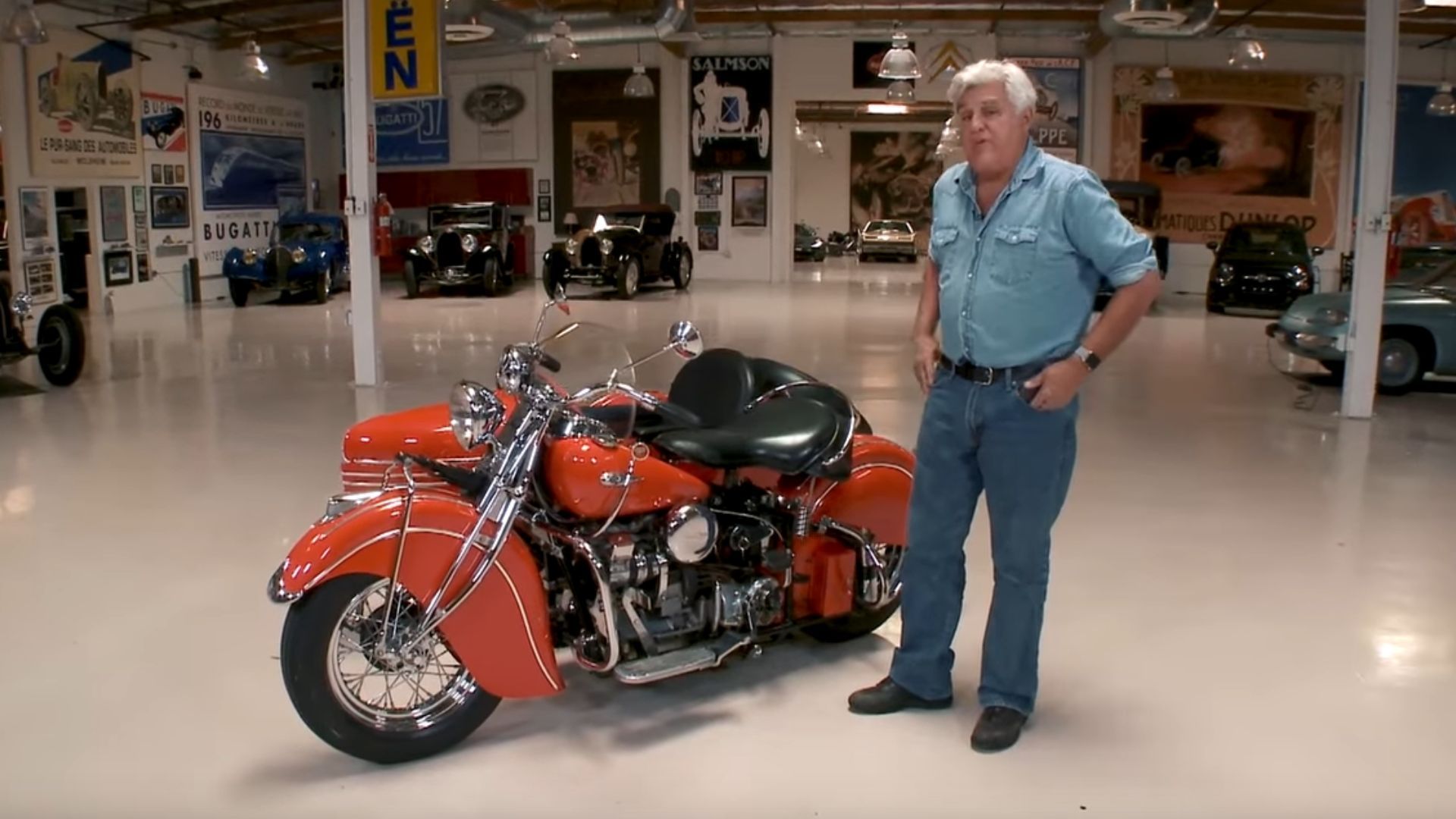 We've covered quite a few happenings on Jay Leno's Garage, which features the comedian and gearhead showing off his vast collection of vehicles as well as hosting people with their own interesting cars. In the beginning it was just a web series on NBC's site, however it was run by CNBC as a special episode starting in the summer of 2014 and quickly caught on fire with viewers.
Some might think this news of Leno's relationship ending with NBCUniversal after all this time is delayed karma considering what he did to Conan O'Brien and David Letterman with The Tonight Show back in the day. We're wondering if perhaps CNBC saw the popularity of Jay Leno's Garagewaning and decided to move before a crisis unfolded. Why that would be is anyone's guess because we haven't noticed Leno's star power in the car world diminish lately.
There's no word on if CNBC or any of its competitors might be interested in running a different prime time car-themed show, perhaps starring a different gearhead comedian like Adam Carolla.
Source: The Hollywood Reporter
Images via YouTube