There's a reason it looks so good…
---
Any Porsche 550 Spyder is rare, but uncovering one that's a barn find is even more phenomenal. That's exactly what happened in Orange, California on March 26, with plenty of photos of the discovery to help create a big stir on the internet. The story of how this Porsche was uncovered, why it was there, and how it looks so amazing after sitting for a few decades is truly something amazing.
See even more valuable barn find cars here.
It all started with a quest to uncover an epic motorcycle collection. Apparently, a man named Les Gunnarson died, leaving behind a large collection of vintage British motorcycles. The man lived in Orange, California where he stored the bikes on a "remote" hill. A group of gearheads got together to check it out, including Old Crow Speed Shop, which is based out of Burbank.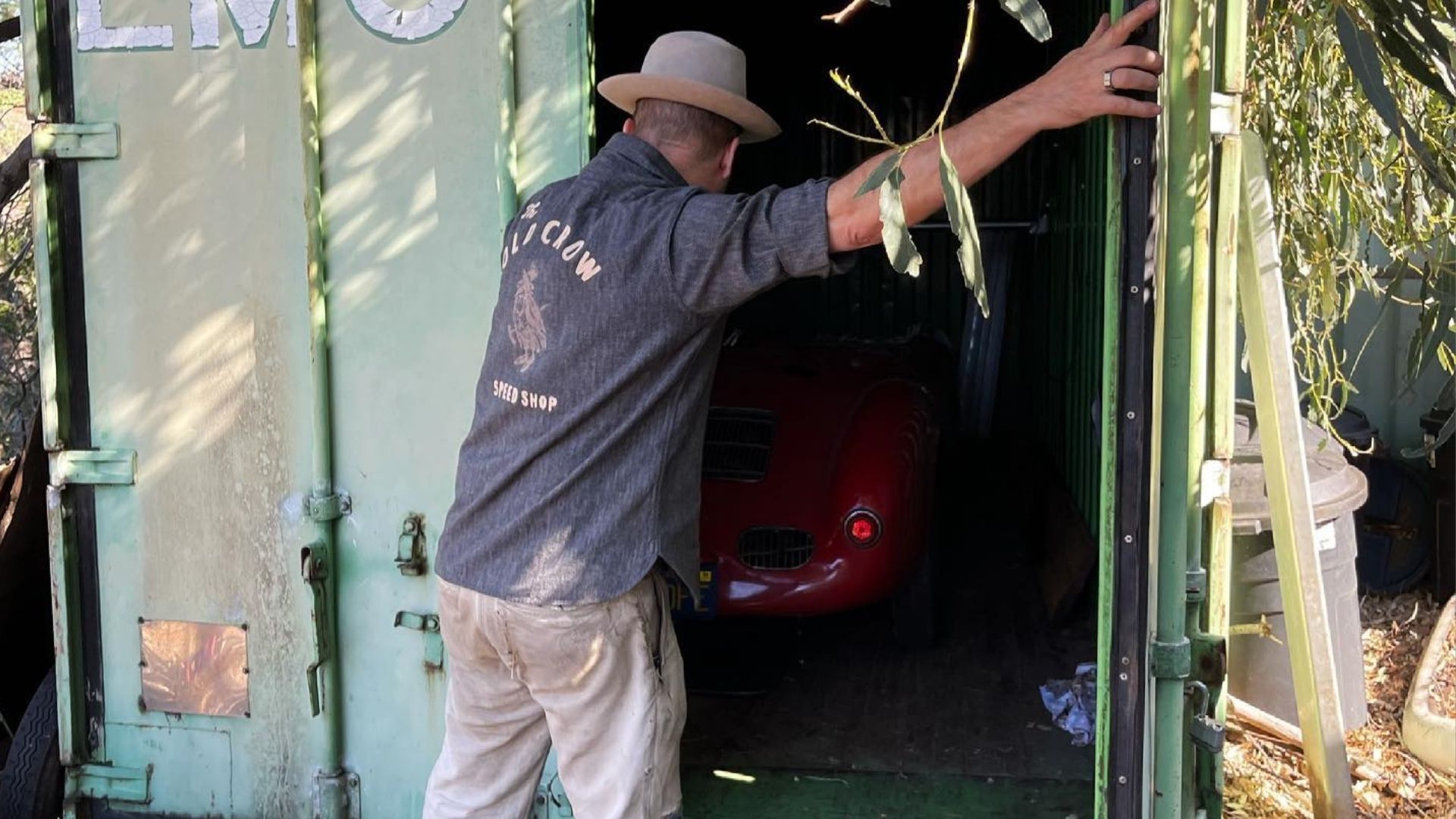 They started opening shipping containers to see the cool motorcycles when they uncovered the rare Porsche 550 Spyder. Gunnarson bought it off Loretta Turnbull in 1963 for just $2,000. It previous was raced by Turnbull in Hawaii. In the early 80s Gunnarson had the Porsche restored, but not too long after became enamored with old motorcycles. Instead of selling it, the man put the 550 Spyder in a shipping container.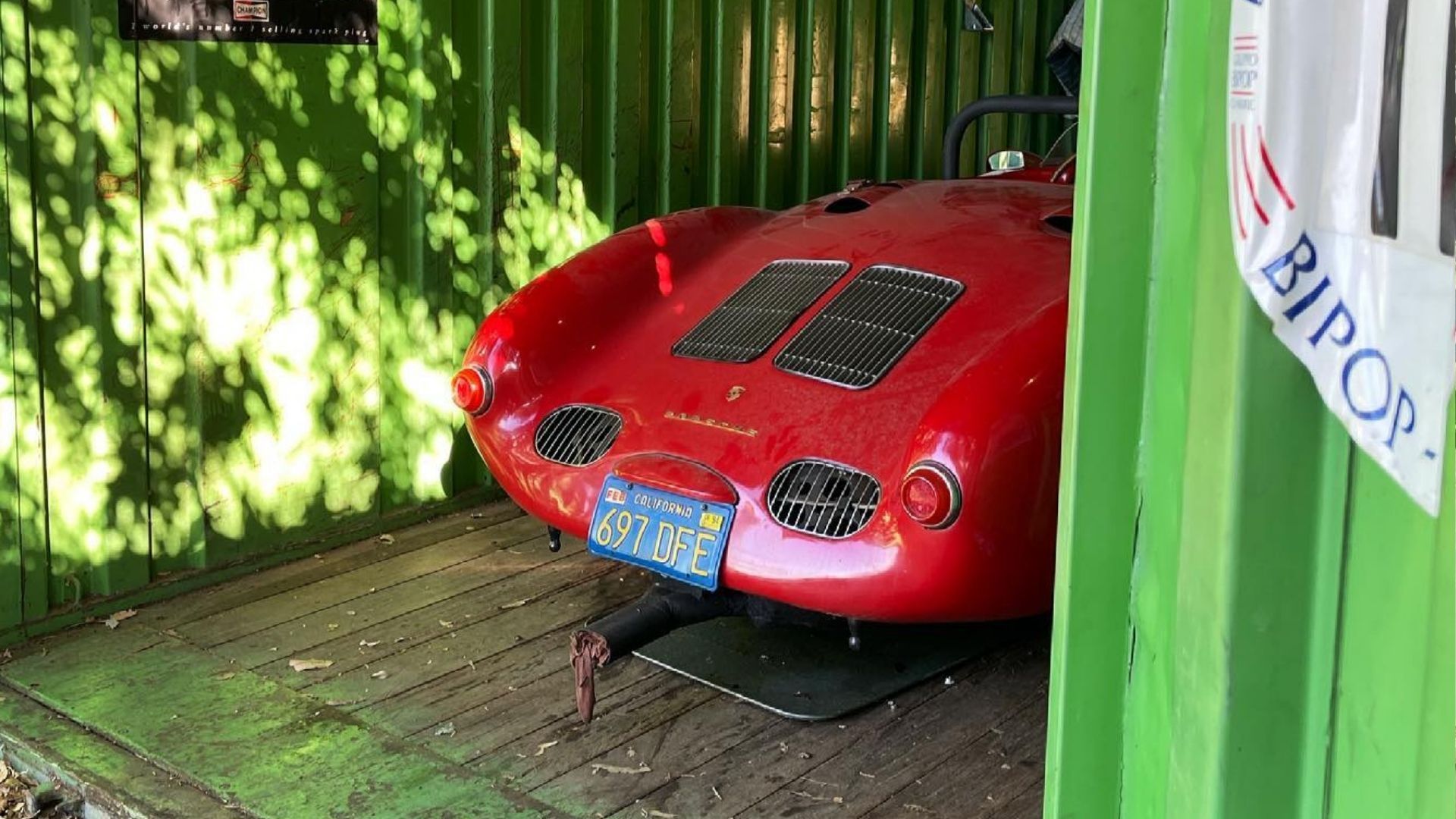 Thanks to the tight seal on that container, combined with the restoration work done not too long before the car entered a 35-year sleep, it's not in classic barn find condition. In fact, there isn't much dust on the paint. Plus, the interior looks fantastic.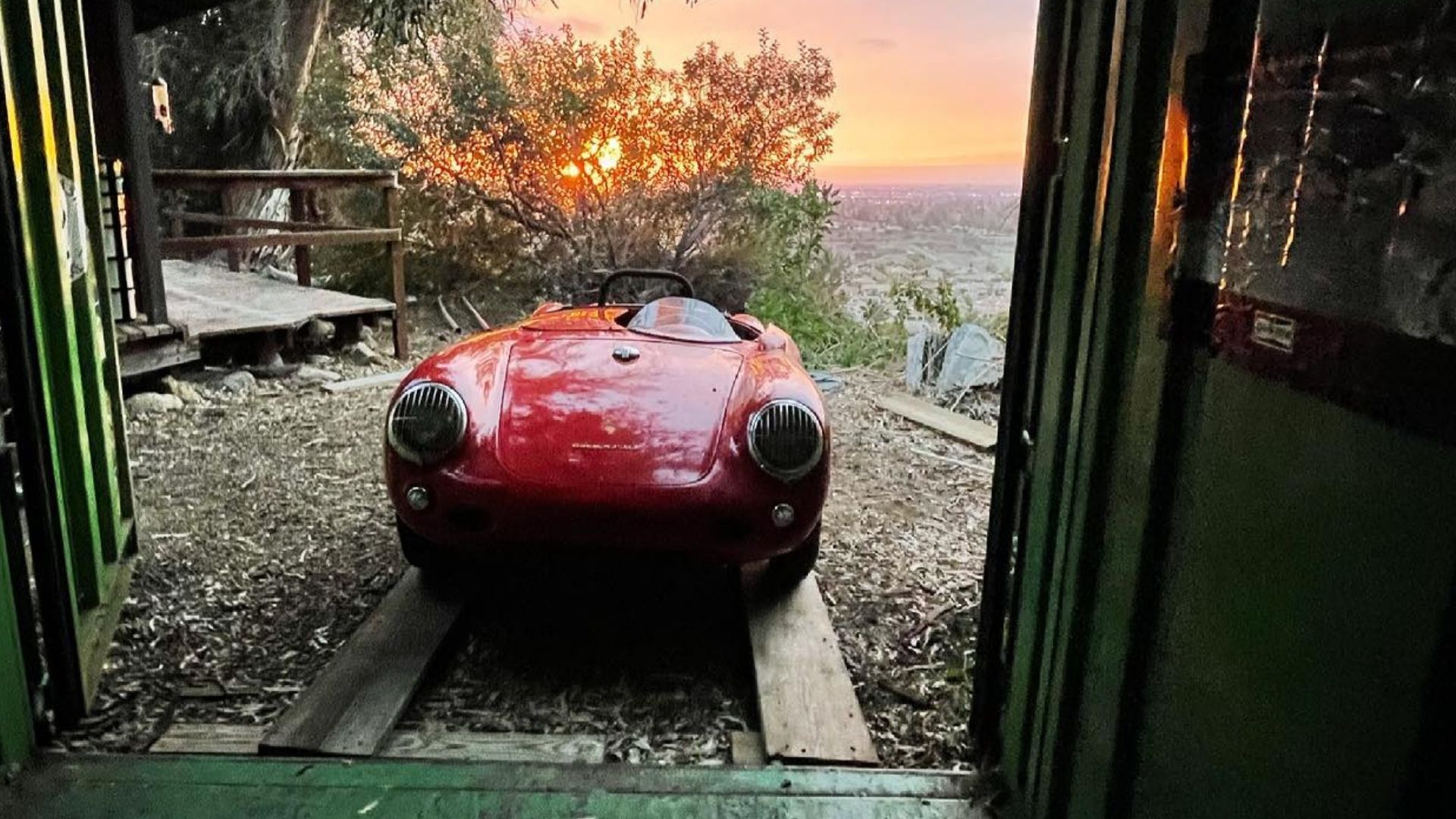 Finding an original Porsche 550 Spyder like this is unheard of, but it gets better. This apparently is a numbers-matching car since it has the original 4-cam engine. No word on whether they tried firing it up, but the machine looks like it could run without too much work done.
A buyer for this car has already been arranged and we can only imagine how much money will change hands. This is by far one of the most amazing barn find cars we've seen in a while.