Drag racing and Mopar seem to be a match made in heaven, even with all the devil talk.
---
Either by coincidence or on purpose, these two things go incredibly well together, with drag racing being focused around straight-line speed and Mopar building cars that go fast in one direction. There has always been a rapport between the car enthusiast community and the Dodge family of wickedly fast muscle cars, even though it may seem that our modern era is the pinnacle of straight-line speed. However back in 2011 Dodge produced an insane monster that was built to rip up the drag strip. With no emissions equipment and more horsepower than the Viper at the time, this crazy Challenger beats out even modern-day Hellcats and Demons.
Check out a 300 with the heart of a Demon here.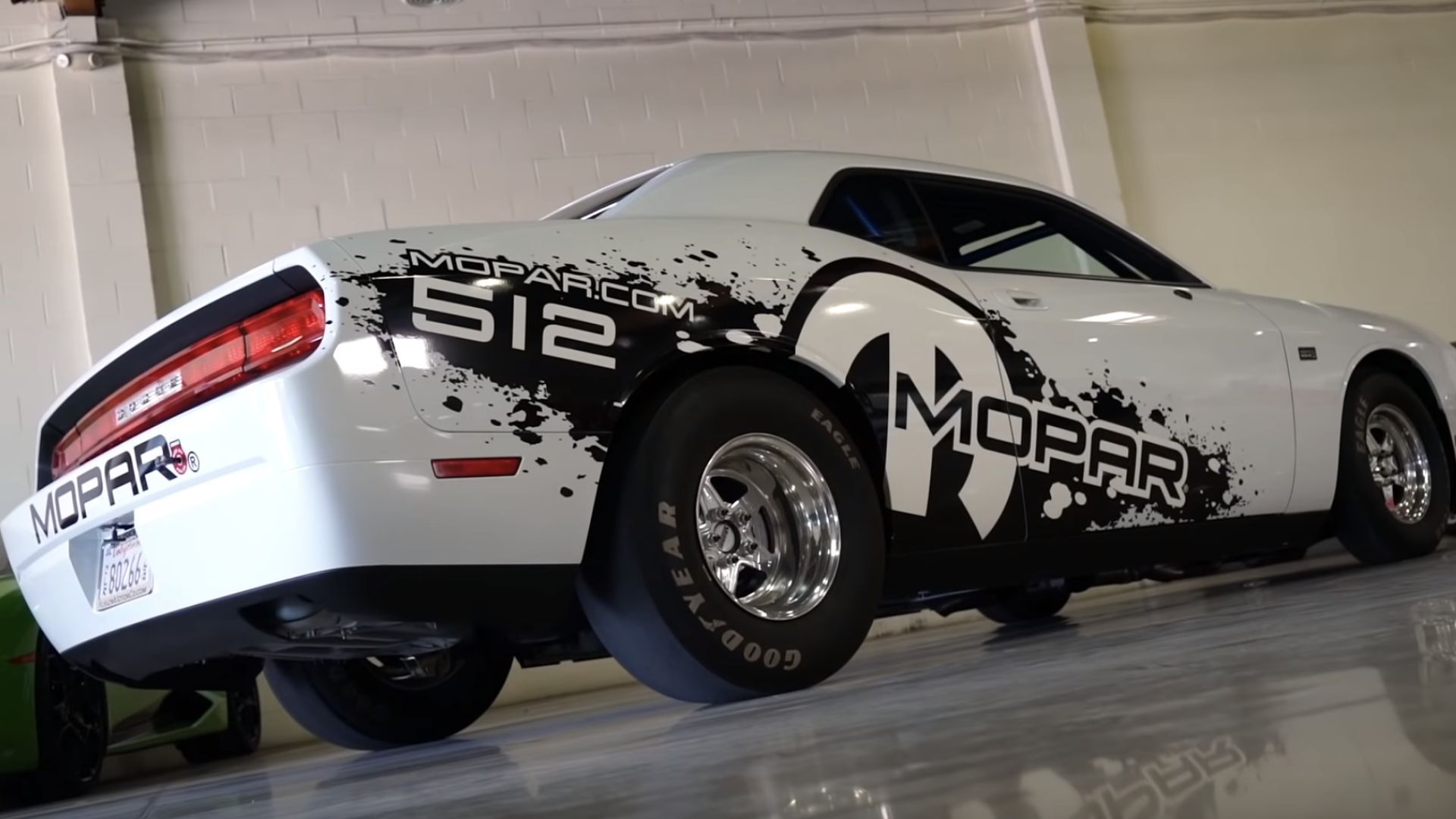 Under the hood of this beast is the Viper 512-cid V10 engine pushing out a wild 900 horsepower due in part to the lack of emissions regulation equipment. Connecting the engine to the massive back tires is a two-speed Powerglide transmission that clearly helps the dragster focus on the track. Down the quarter-mile, this thing is pushing a 9.4 second ET at 140mph, with the Demon having a quarter-mile time of around 9.65 seconds. The 2011 Dodge Drag Pack takes the win being that it is 0.4 seconds faster than the 2018 Dodge Demon. With no VIN, a fatality waver, and a full cage set up for safety, it becomes clear that this is a race car through and through.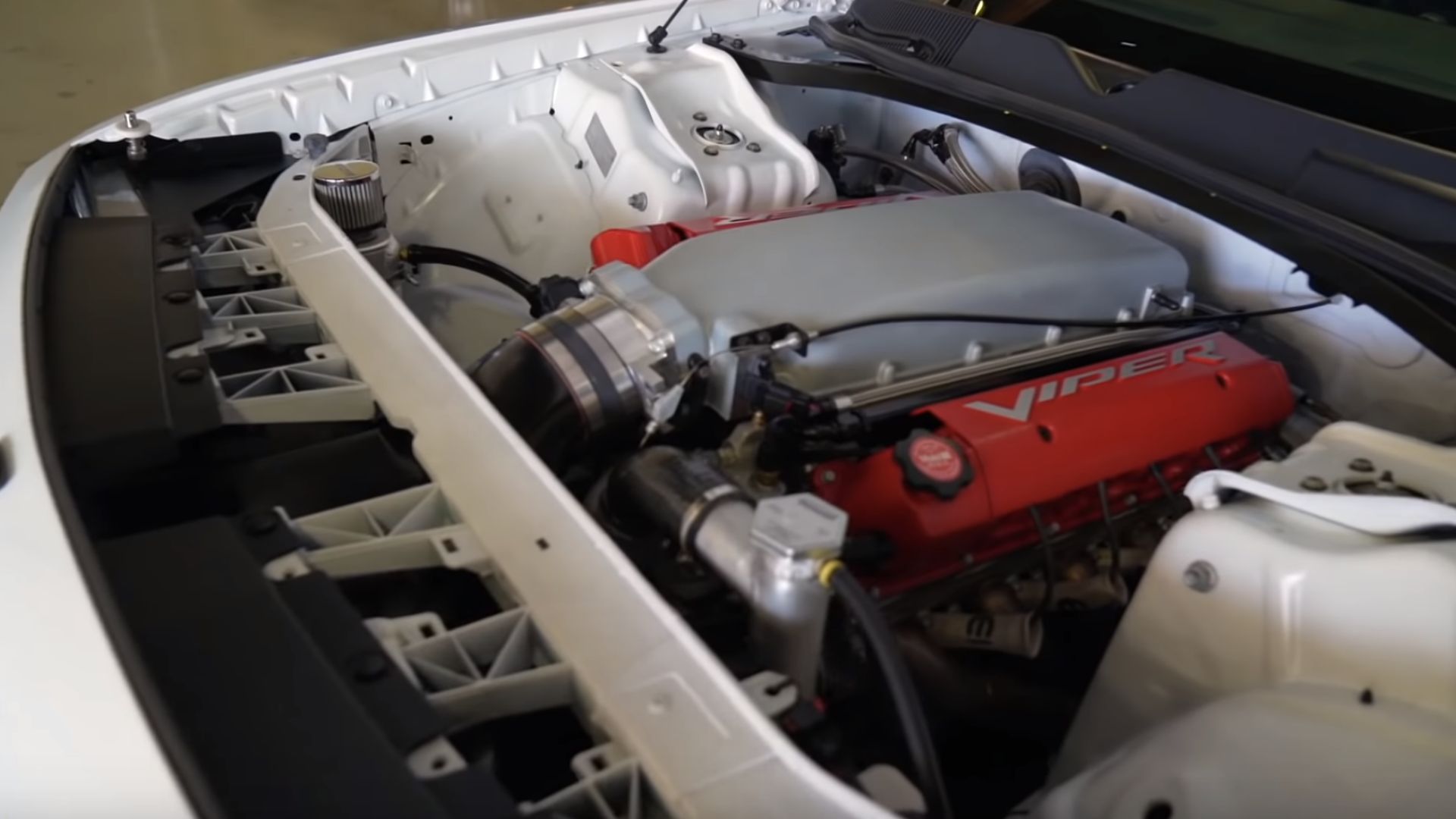 The car is not street legal nor does it even have a VIN, however, we can hear the car on AutotopiaLA with the use of dealer plates. Under the car itself, you'll find a suspension kit set up only for drag racing, even going as far as to not have sway bars. It is refreshing to see that Dodge has always been about speed even in the early days of the modern-day muscle car.