Some expensive fine machinery hailing from Stuttgart.
---
Porsche has a huge following when it comes to collector cars, and we're not talking about rare street models that are worth a pretty penny. The Porsche models mentioned below have sold for incredible chunks of change, and these models all have one thing in common - racing significance. The most expensive cars to be sold at auction are hold significance in the German automaker's rich racing history, and even those that are street-legal have been derived from race cars. Here is a list of Stuttgart's priciest Porsche's to be sold at auction.
1973 Porsche 917/30 Can-Am Spyder - $4,400,000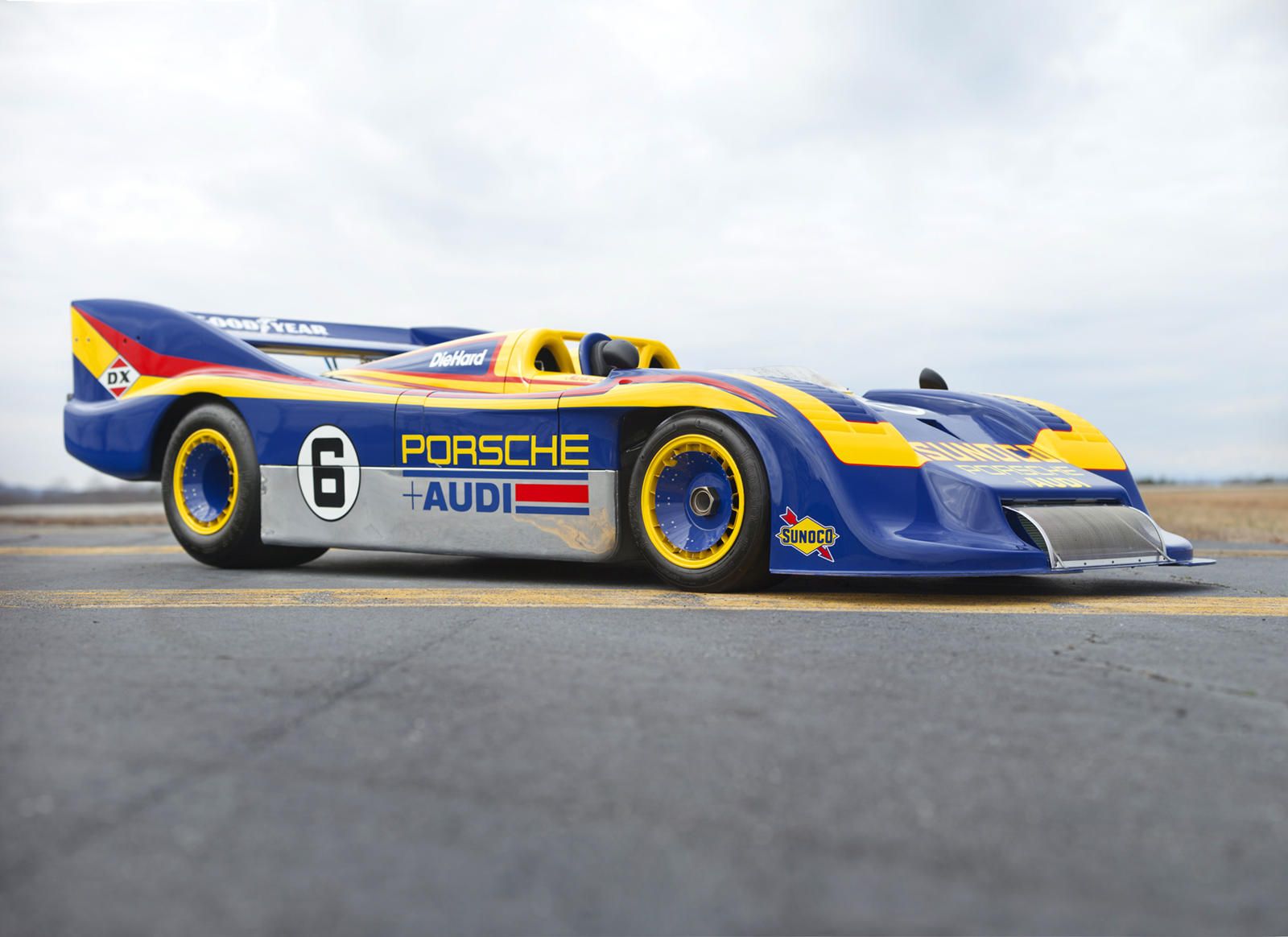 Porsche collaborated with race team owner Roger Penske to develop the Porsche 917/30 Can-Am Spyder, the last transformation of the 917 series. Powered by a 5.4-liter flat-12 engine, the car produced over 1,200-horsepower. This example could sprint from 0 to 60 miles per hour in just 2.1 seconds and hit a top speed of 240-mph. This particular example was supposed to compete in Can-Am racing, but it never had the opportunity thanks to rule changes put in place for the 1974 season. The car was then sold by Porsche to an Australian collector, but eventually it made its way back to Germany where it was resprayed in the Sunoco colors of blue, yellow, and red. In 2016, the car sold for $4,400,000 through Gooding and Company.
1979 Porsche 935 - $4,840,000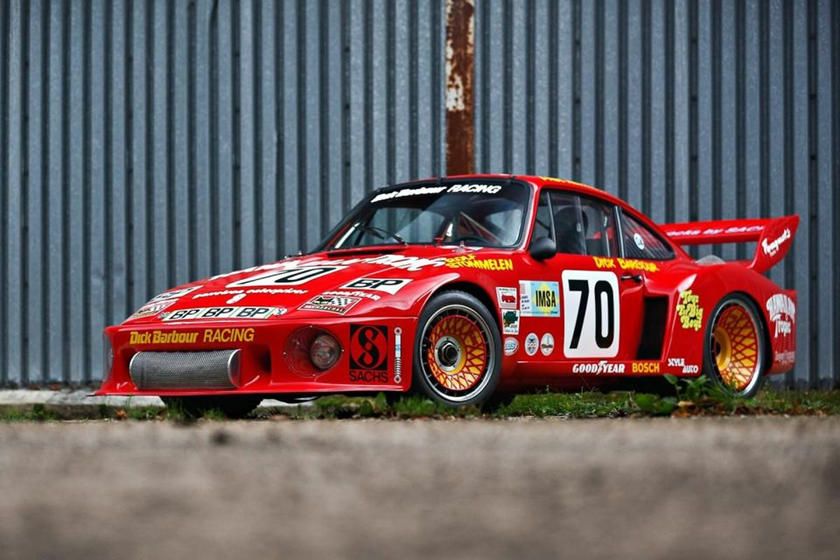 The Porsche 935 was one of the most successful race cars of the 1970s and early '80s, and this example (chassis 009-0030) was piloted by Paul Newman during his first run at Le Mans. With a second place overall finish in 1979, this car was part of the Dick Barbour team and Rolf Stommelen was the co-driver. This is the only race car to exist that was given an Apple sponsorship, and that still holds true to this day. In 2006, this particular Porsche was restored back to its roots and finished in the Hawaiian Tropic livery of decades past. Back in 2016, it crossed the block at Amelia Island through Gooding and Company where the hammer came down at $4,840,000.
1957 Porsche 550 Spyder - $4,900,000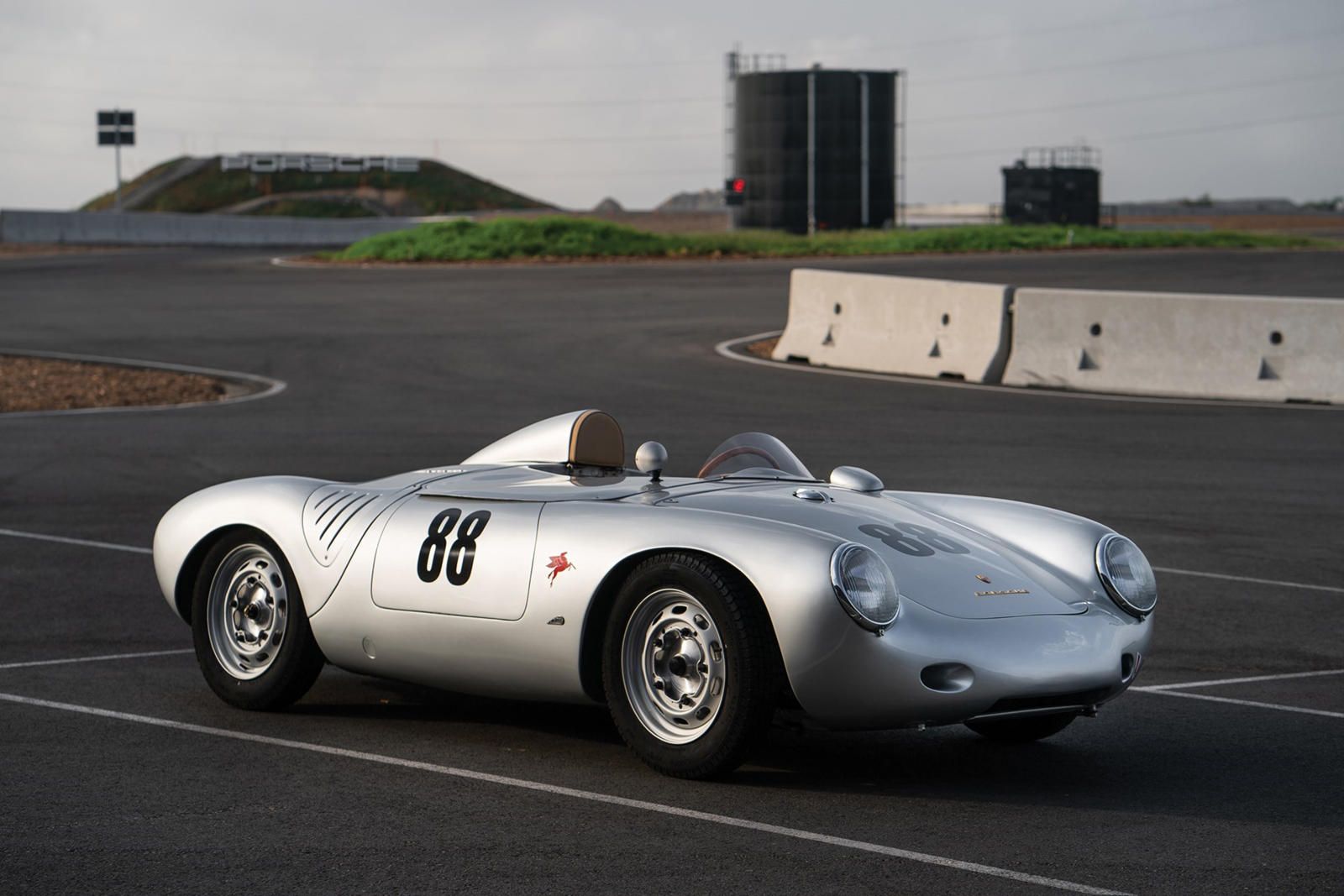 In Southern California's SCCA racing circuit, this 1957 Porsche 550 Spyder was the first to be campaigned laboriously. Powered by a 1.5-liter four-cam boxer-four backed by a close-ratio 4-speed transaxle, the chassis was eventually retired due to the new replacement RS-60 and RS-61 Spyder models. This specific chassis changed hands quite a bit before it was eventually scooped up by a Japanese collector who restored to back to its correct period state and gave it a more aerodynamic nose offered by Porsche. Back in Monterey in 2018, this car sold for $4,900,000. With that sale included the original mechanics seat and driver's manual.
1960 Porsche 718 RS 60 Werks - $5,120,000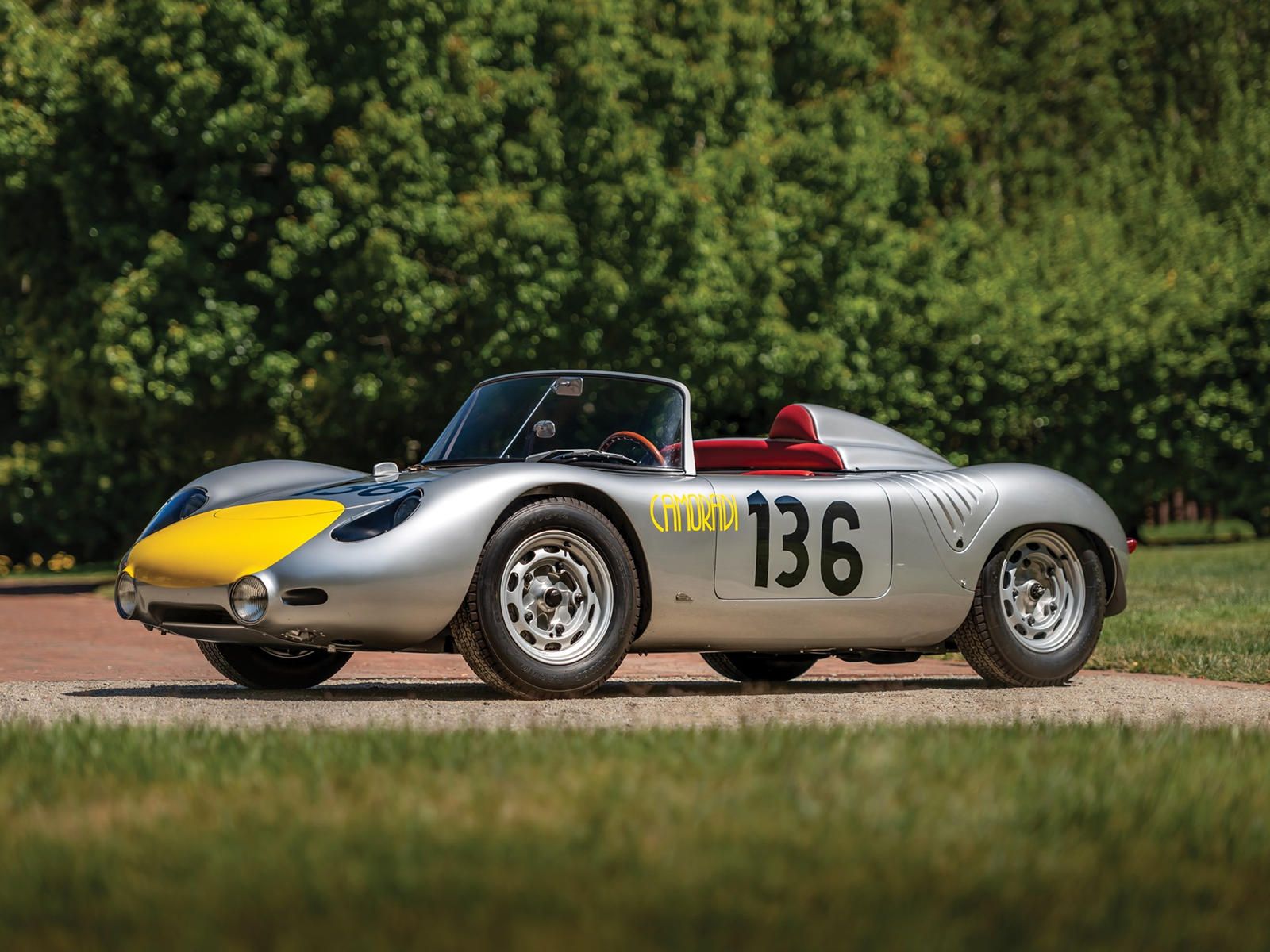 Another Porsche model with significant racing history is this 1960 Porsche 718 RS 60 Werks. Only 4 of these were ever built with this one sporting chassis 718-044, the last factory-campaigned RS 60 built. This particular car finally ended up in the United States after being involved in the European racing circuit. A collector from Michigan had a yearning for the car as he sold his beloved 1932 Ford Coupe "Silver Sapphire" to obtain the Porsche. The '32 Ford was the exact car that graced the popular Little Duece Coupe album by the Beach Boys. The other three Werks cars can be found either residing at the Porsche Museum or in collections that likely will hold onto them forever. Back in 2019, this car was given a meticulously detailed restoration, and it crossed the auction block through RM Sotheby's last year for $5,120,000.
1955 Porsche 550 Spyder - $5,335,000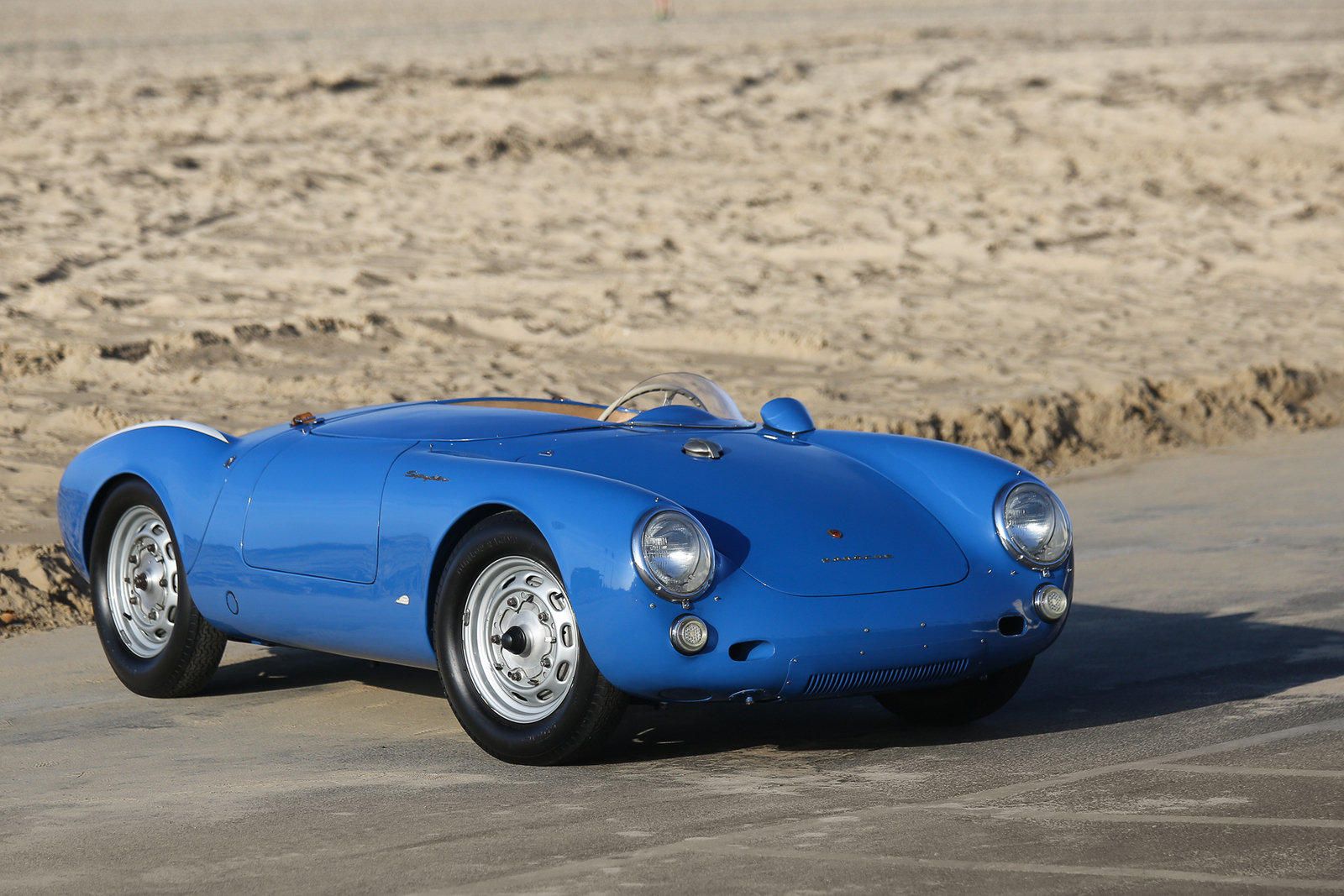 Comedian Jerry Seinfeld was once the owner of this 1955 Porsche 550 Spyder where it sat in his vast collection, but he sold it back in 2016. The 550 model was the German's automaker first car that built strictly as a race car. This particular example is unrestored and has been meticulously cared for its entire life which only adds to its value and appeal. With just 11,000 miles on the ticker, this car is stuffed with a flat-four engine topped with dual Solex carburetors. At Amelia Island, this Porsche went to auction through Gooding & Company where it brought in $5,335,000.
1998 Porsche 911 GT1 Strassenversion - $5,665,000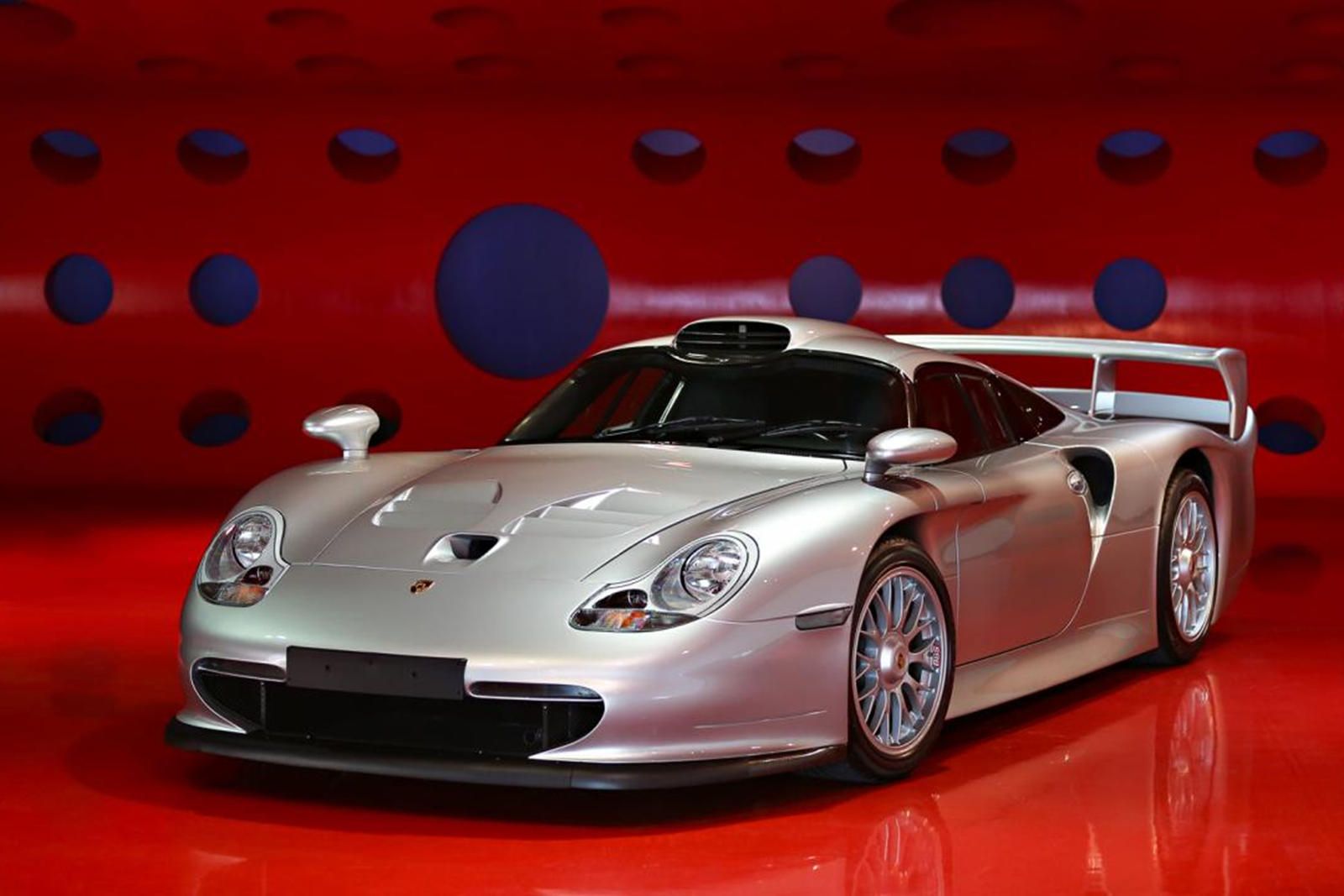 Unveiled back in the mid-1990s, the 1998 911 GT1 was a Porsche race car built specifically for the GT1 class. Porsche decided to build an additional 25 units and sell them as street-legal versions of the epic race car, and this one only has 4,600 miles on the clock. Powering this GT1 Strassenversion is a twin-turbocharged water-cooled engine based off of the 996 with an output of 600-horsepower. Finished in Arctic Silver over a black interior, this 1998 Porsche sold for $5,665,000 at Amelia Island through the Gooding & Company auction.
1972 Porsche 917/10 Spyder - $5,830,000
Let's take it back to the year 1972 and focus on the Team Penske Racing Porsche 917/10 that sported RC Cola livery. This Porsche was a force to be reckoned with in the Can-Am series. There, this car was piloted by both Mark Donahue and George Follmer where it nabbed 5 wins out of 9, and it took home the overall title. Propelled by a 5.4-liter V12 engine boasting twin turbochargers, the car generates a healthy 1,500-horsepower and rockets to 100 miles per hour in a lightning-quick 2.9 seconds. In 2012, Mecum sold this 1972 Porsche 917/10 Spyder at auction in Monterey for $5,830,000.
1985 Porsche 959 Paris-Dakar - $5,945,000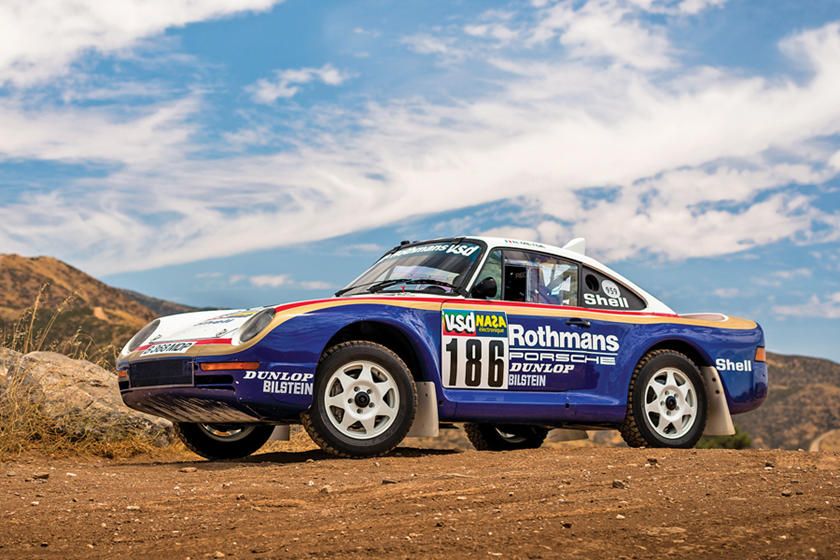 Built as a Group B rally car just as Group B cars were longer competing in the World Rally Championship due to new regulations and homologation rules, this Porsche is probably the most popular among the younger crowd. This 1985 Porsche 959 was built on a 911 chassis and is just 1 of 7 prototypes built, and only 1 of 3 to enter into the 1985 Paris-Dakar rally. This all-wheel-drive car was powered by a twin-turbo flat-six engine derived from a Formula One car. Featuring Rothman's livery, the car is one of the most recognizable Porsche cars involved in motorsports. It was driven by #186 by René Metge (winner of the Paris-Dakar in 1981 and 1984 while piloting a Porsche Type 953 911, and again in 1986 behind the wheel of a Porsche 959) along with Dominique Lemoyne. This 1985 Porsche 959 Paris-Dakar sold through RM Sotheby's at the Porsche 70th Anniversary Auction where it brought in $5,945,000.
1956 Porsche 550 Rennsport Spyder - $6,100,000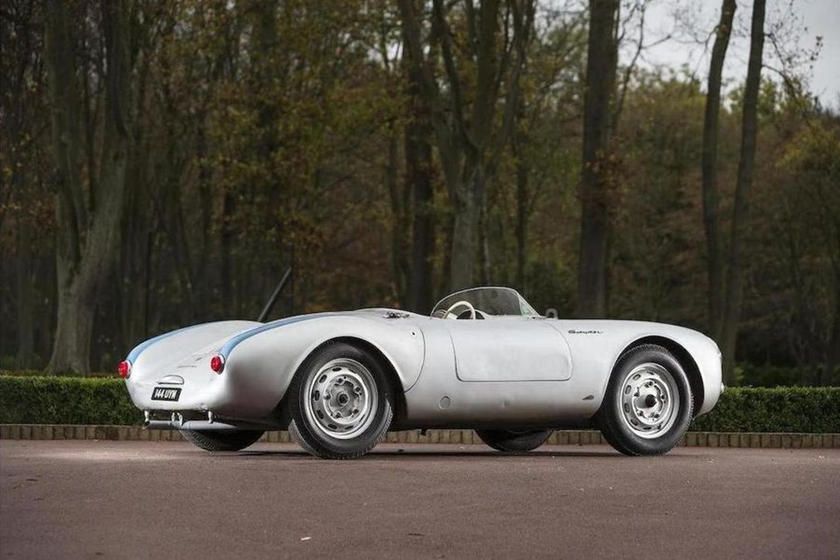 A lightweight purpose-built race car, the Porsche 550 Rennsport Spyder raced from 1953 until 1956. They were powered by a small-displacement horizontally opposed four-cylinder engine that produced 110-horsepower. Many people know it as the car that James Dean was driving on September 30, 1955 when he was killed in a head-on collision. This particular 1956 Porsche 550 Rennsport Spyder (chassis 550-0090) never actually competed on track, but it still snagged $6.1 million in 2015 after crossing the auction stage through Bonhams at the Goodwood Revival.
1982 Porsche 956 - $10,120,000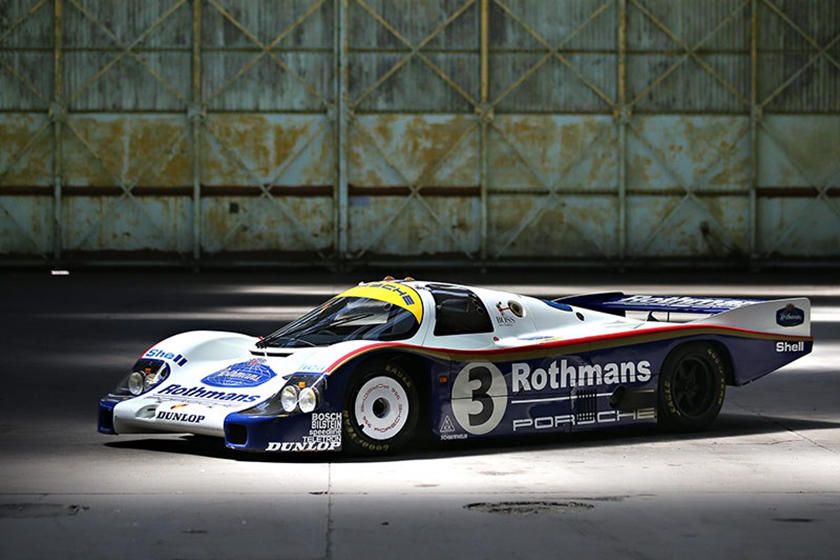 Ground effects put in place to enhance aerodynamics were first used on this Porsche 956, specifically during the 1983 Le Mans race. Five Le Mans wins were secured out of the ten works cars that were produced. Powering the car is a 2.65-liter flat-six engine complete with twin turbochargers. The result was 630-horsepower, and the car had a flame-spitting side-exit exhaust. A 1983 Le Mans winner, this 1956 Porsche 956 sold for $10,120,000 at Pebble Beach through Gooding & Company.
1970 Porsche 917K - $14,000,000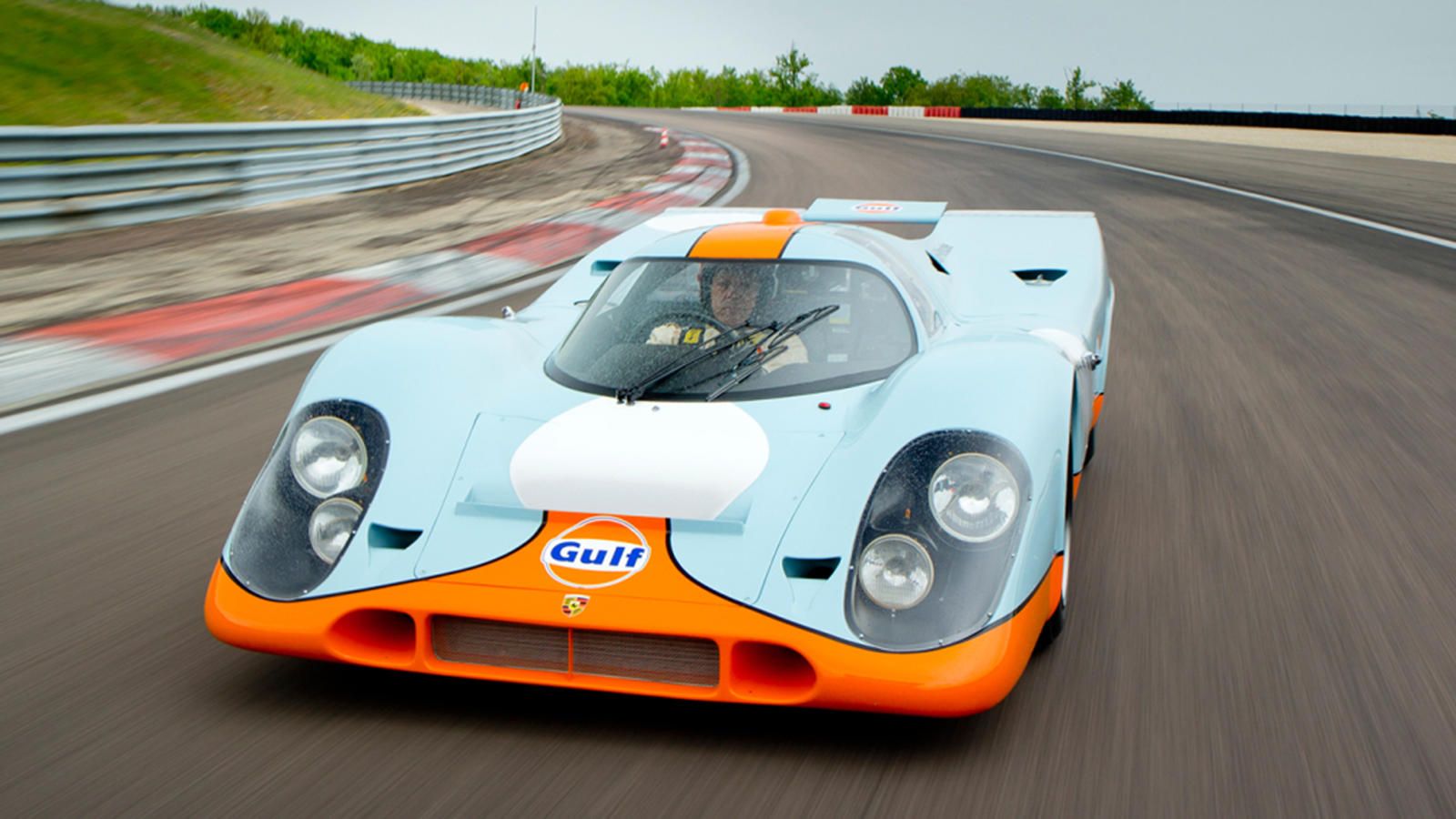 Sporting Gulf livery, the 1970 Porsche 917K is arguably considered one of the most well-known cars to ever come from the German automaker, and it is listed as "One Of The World's Great Racing Cars" according to its listing on Gooding & Company. This high-profile race car was powered by an air-cooled 4.5-liter V12 engine created by Hans Mezger, and this same car was used extensively in the iconic racing movie Le Mans that featured the one and only Steve McQueen. After the movie wrapped up, the car was sold where the owner stashed it in a barn for 20 years. In 2001, the car reappeared. After a meticulous restoration, the car brought in $14,000,000 at the 2017 Pebble Beach auction through Gooding & Company.
That concludes the list of the most expensive Porsches to ever be sold at auction. From almost $4.5 million to $14 million, somebody out there wanted these cars bad enough to shell out money most of us will never see in our lifetime. All of these mentioned are significant to the German automaker's rich racing history.