Yep, that looks like genuine barn find dust to us…
---
Despite some know-it-alls loudly declaring that the supply of barn find cars will run out soon (or would have run out a while ago) there are still plenty of amazing vehicles which have been stashed away. Case in point: this lovely E36 BMW M3 Reddit user rennwerks showed off recently.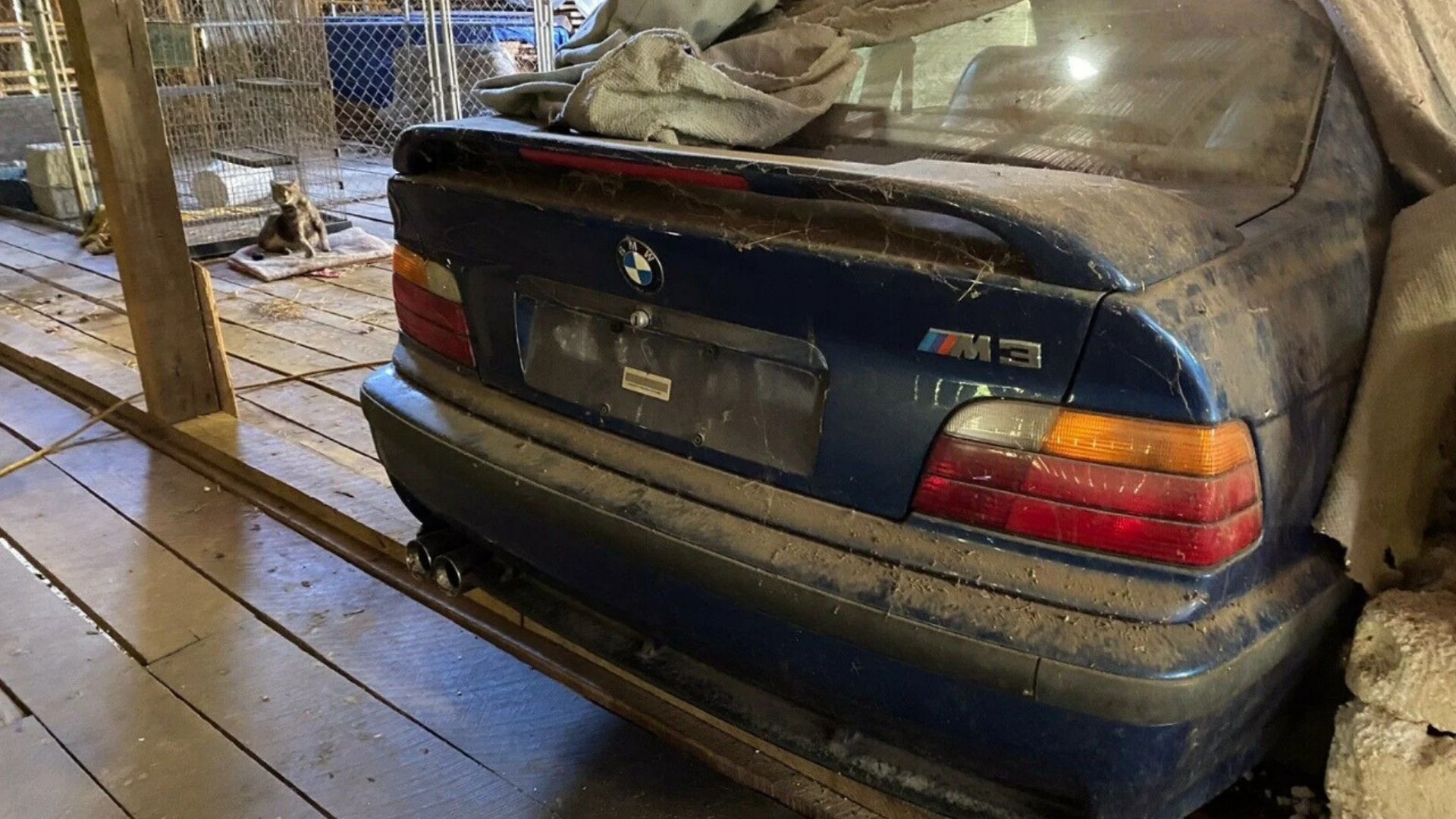 Before you get all worked up, the Bimmer is already spoken for by the guy who posted it on Reddit. He was just bragging, not advertising the E36 for sale. We're sorry if you were already making plans in your head.
According to the post, this has sat in an actual barn since about 2004. Isn't that amazing? It's a barn find car left in a barn, not a garage, warehouse, or basement. That means all the people who like complaining about how loosely the term "barn find" is used can just relax and enjoy the rest of this story.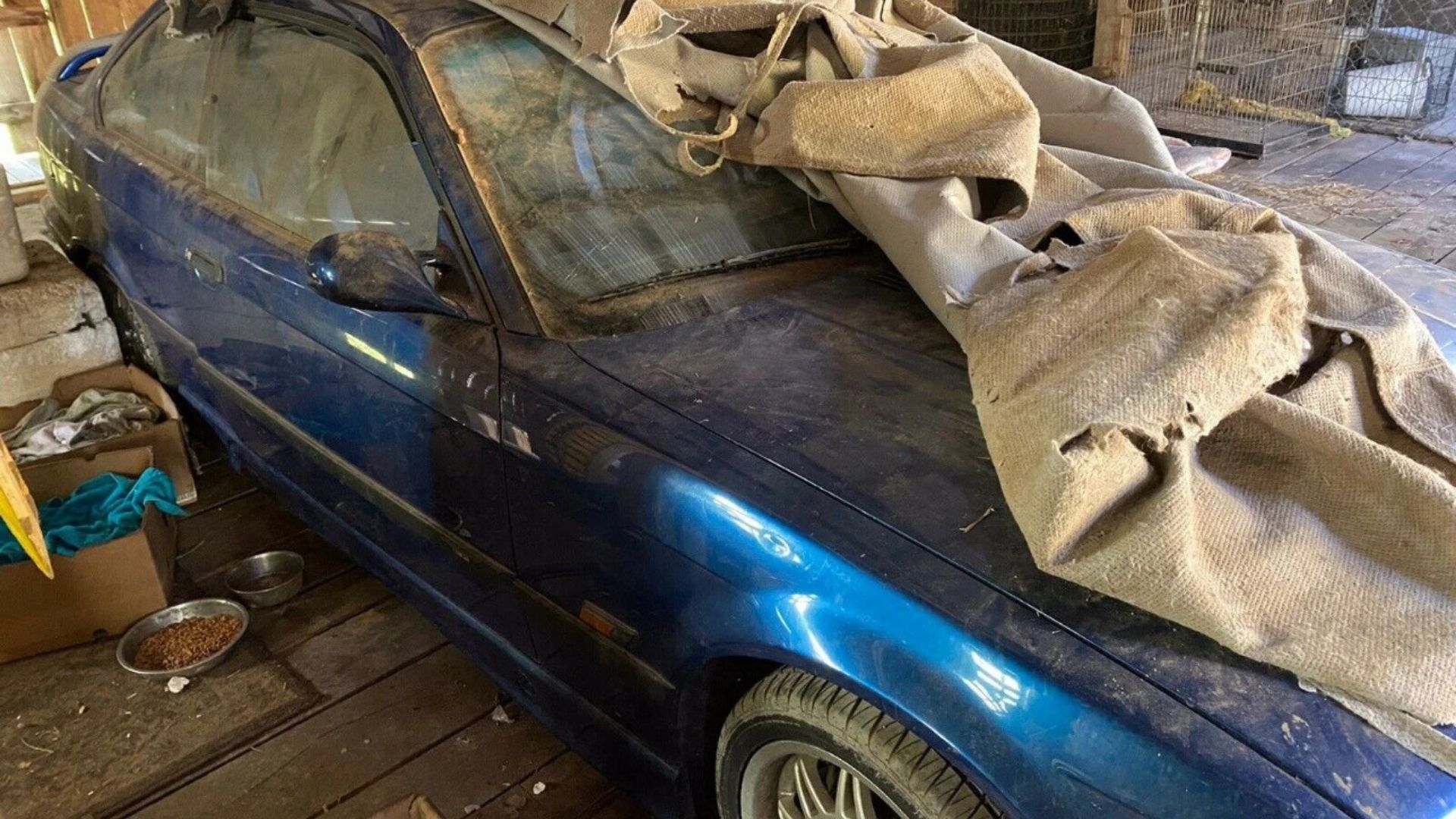 One dead giveaway about whether or not a car is likely a real barn find vehicle or not is condition. This thing is filthy on the outside an there are even cobwebs on the rear spoiler, so the story seems to check out. The interior isn't quite so dirty, but the driver's seat shows some pretty bad wear in the bolsters and the steering wheel looks faded or has mold growing on it (we can't quite tell in the photo). Too often, guys try to pass a car off as a barn find when it looks like it was freshly detailed, but it's sitting among hale bales or piles of old parts.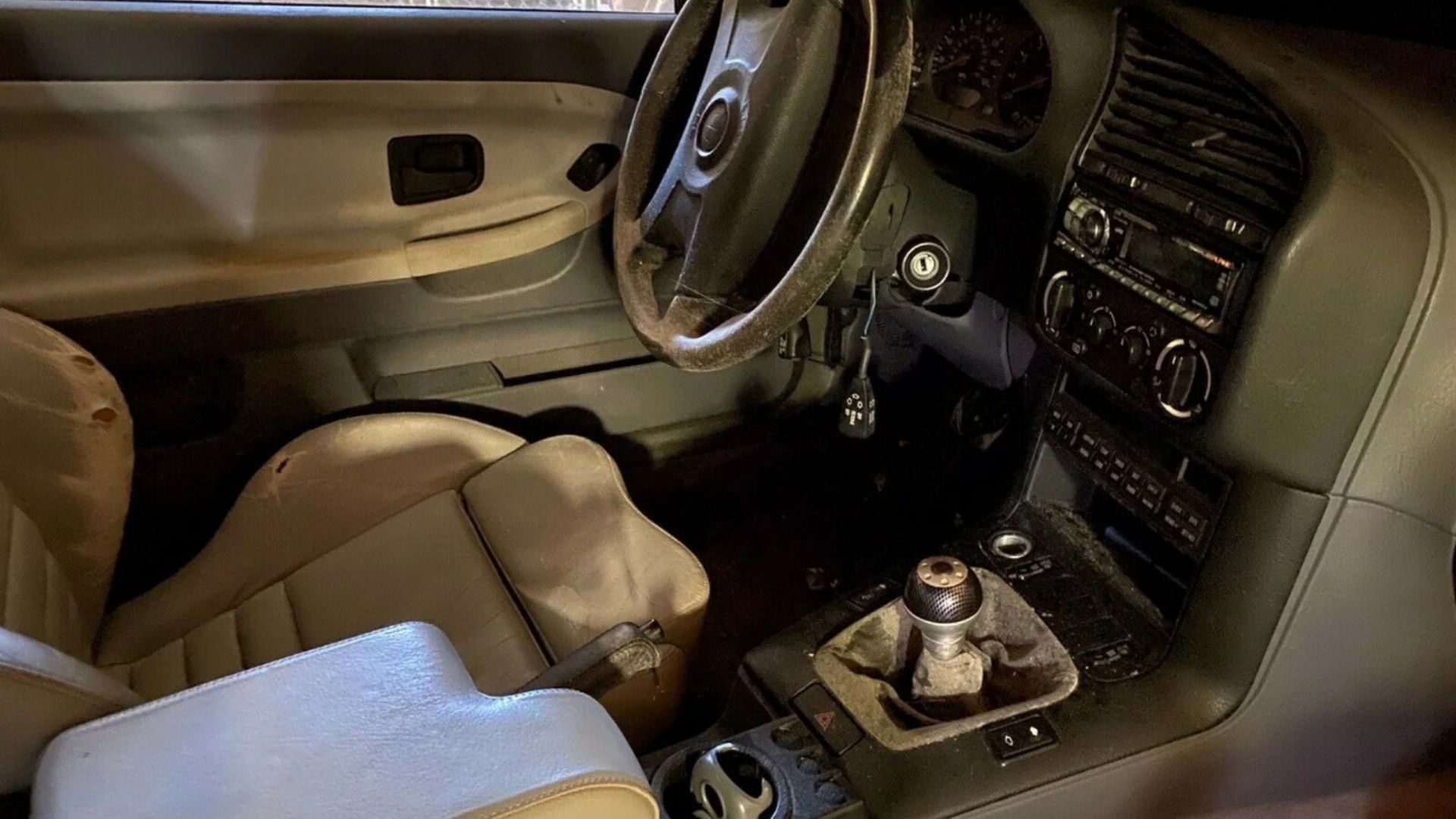 There are some nice relics of 2004 left in the car. Visible in the pictures is a Momo shifter knob like the ones so many of us installed to make our rides look cooler. That will be replaced by a factory-original knob since this car is getting an accurate restoration. There's also a cell phone clip sitting in the cupholder. That clip doesn't have the width or strength to hold the smartphones of today.
It sounds like rennwerks knows he's bit off a big project, so at least he's being realistic about the car.
Source: Reddit