You won't find an E30 M3 cleaner than this.
---
As the BMW M3 drifts further away from its roots, E30 models are only going up in value. The most shocking and latest example is a 1988 BMW M3 with only 8,000 miles on the clock selling for a lofty $250,000 recently on Bring A Trailer. Looking at the photos, this Bimmer looks like it hasn't aged a single day.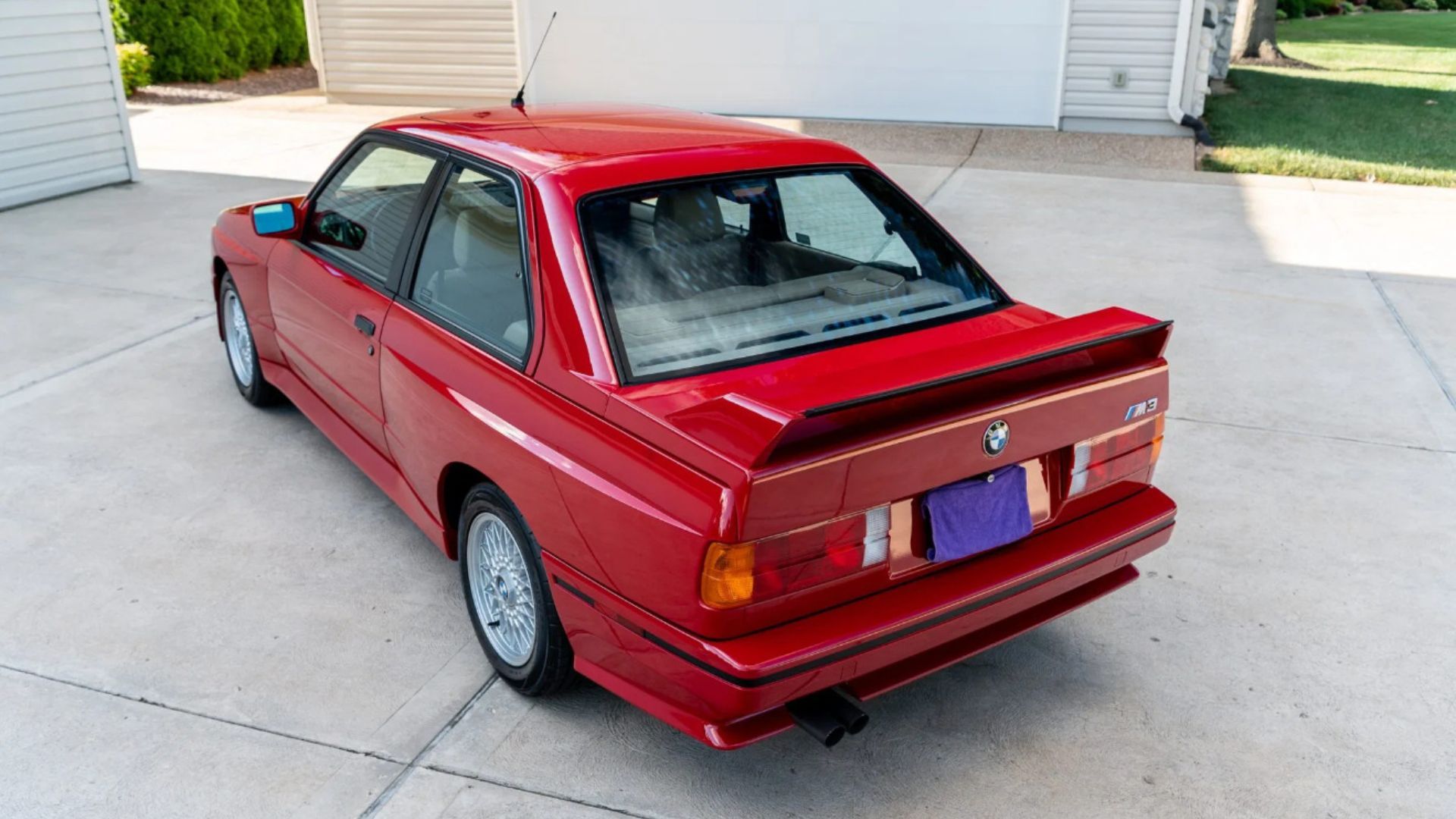 Yes, that's a big chunk of change for a Bimmer made 32 years ago, but if you've been paying attention to market values for these E30 M3s you wouldn't be surprised. For example, the late Paul Walker's 1991 BMW M3 sold for just shy of $150,000 this past May. The car was posted to eBay but wasn't auctioned, with the dealer instead asking for the steep price and receiving it. That sale generated a lot of buzz, thanks in part to the Fast and Furious star's name, which seems to have affected E30 M3 values accordingly. That car was advertised with 13,248 miles on the odometer, which is low but pales in comparison to this other car.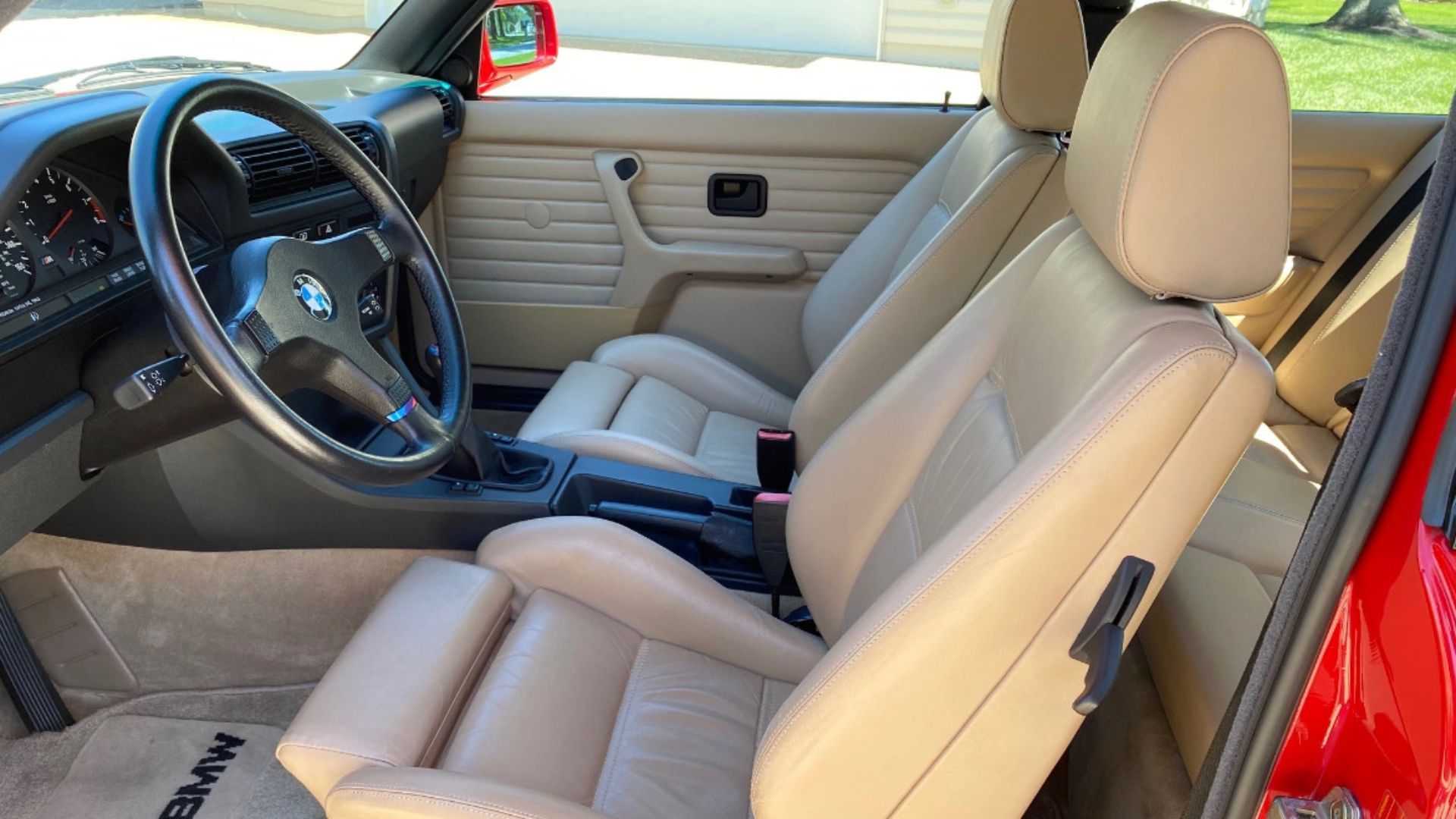 This Bring A Trailer Bimmer is finished in Zinnoberrot over tan. Both the exterior and interior look about as perfect as you could expect and then some. According to the seller, it was sold in California where it remained until the original owner died in the mid-90s.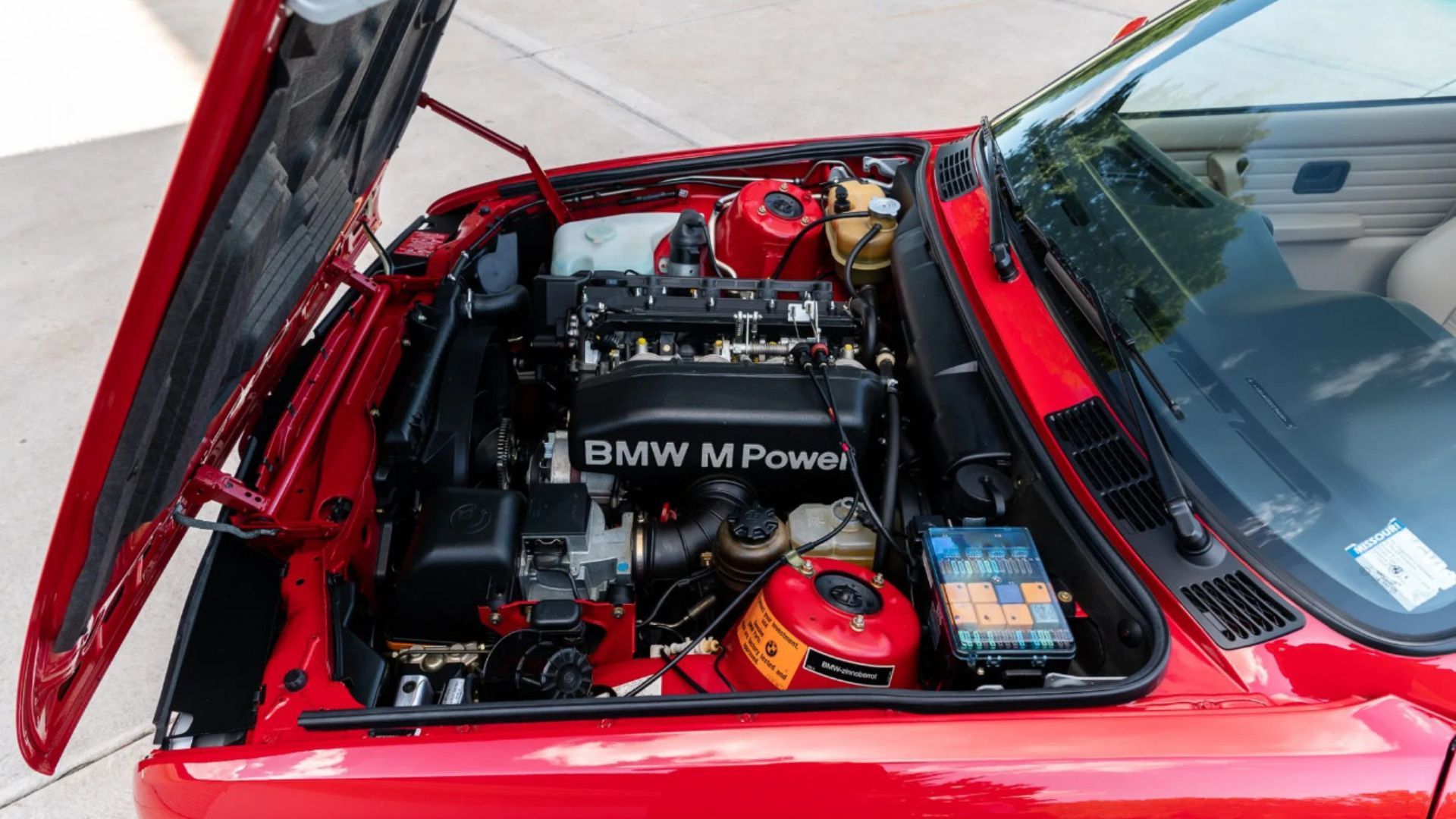 Rather than selling it, the family kept the car in a garage and drove it on occasion. Then in 2010 the second owner acquired the car and transported it to Missouri. In other words, it was recognized from the early days as a special vehicle and pampered accordingly.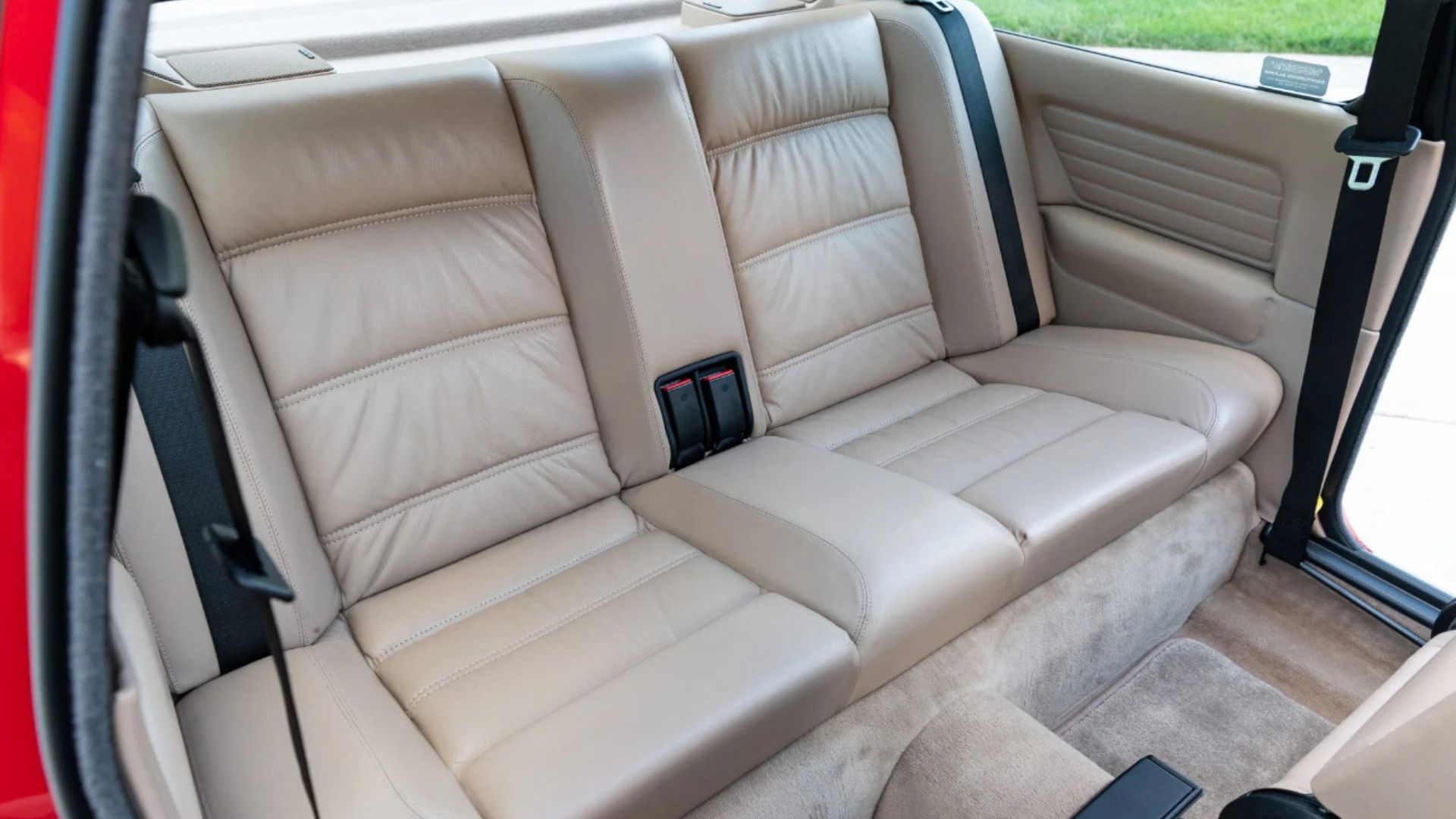 All the regular factory goodies are still on this M3, including the 2.3-liter inline-four and five-speed manual transmission. It had the Sport Evolution rear spoiler installed in the factory along with a front splitter and tow hook cover.
As you'd expect with a car so clean and auctioning for such a high price, the new owner gets the owner's manual along with service records. They also get the responsibility of keeping the Bimmer as clean as possible for the next 30-plus years.