And it's packing the engine of a rare Plymouth GTX Hemi Convertible!
---
The drag racing scene from the '60s and '70s was a lot like the Wild West with racers doing just about anything to gain an advantage, and that's exactly what Milburn Varner and his brother-in-law David Rehring had done in 1970. Starting with a dealership fresh 1970 Plymouth 'Cuda, Varner transformed this Mopar muscle car into a Hemi-powered drag car, which he ran until 1974 before parking it in his basement garage.
This 'Cuda was originally featured in Hot Rod magazine back in 2014, but following Varner's death in 2018, automotive journalist Tommy Lee Byrd recounts his conversations with Varner and gives us an update about this Plum Crazy 'Cuda drag car on his Hot Rod Hoarder YouTube page. And be sure to watch until the end of the video to hear this 'Cuda fire up!
In 1970, Varner bought a Plum Crazy 'Cuda, and after driving back to his house (all of 25 miles), he proceeded to yank out the factory 440 cubic-inch six-pack V8 and replaced it with the 426 Hemi taken from a rare (1-of-17) 1967 Plymouth GTX Hemi Convertible he had also bought. The goal was to transform this Mopar into a Super Stock class drag car, and that he did.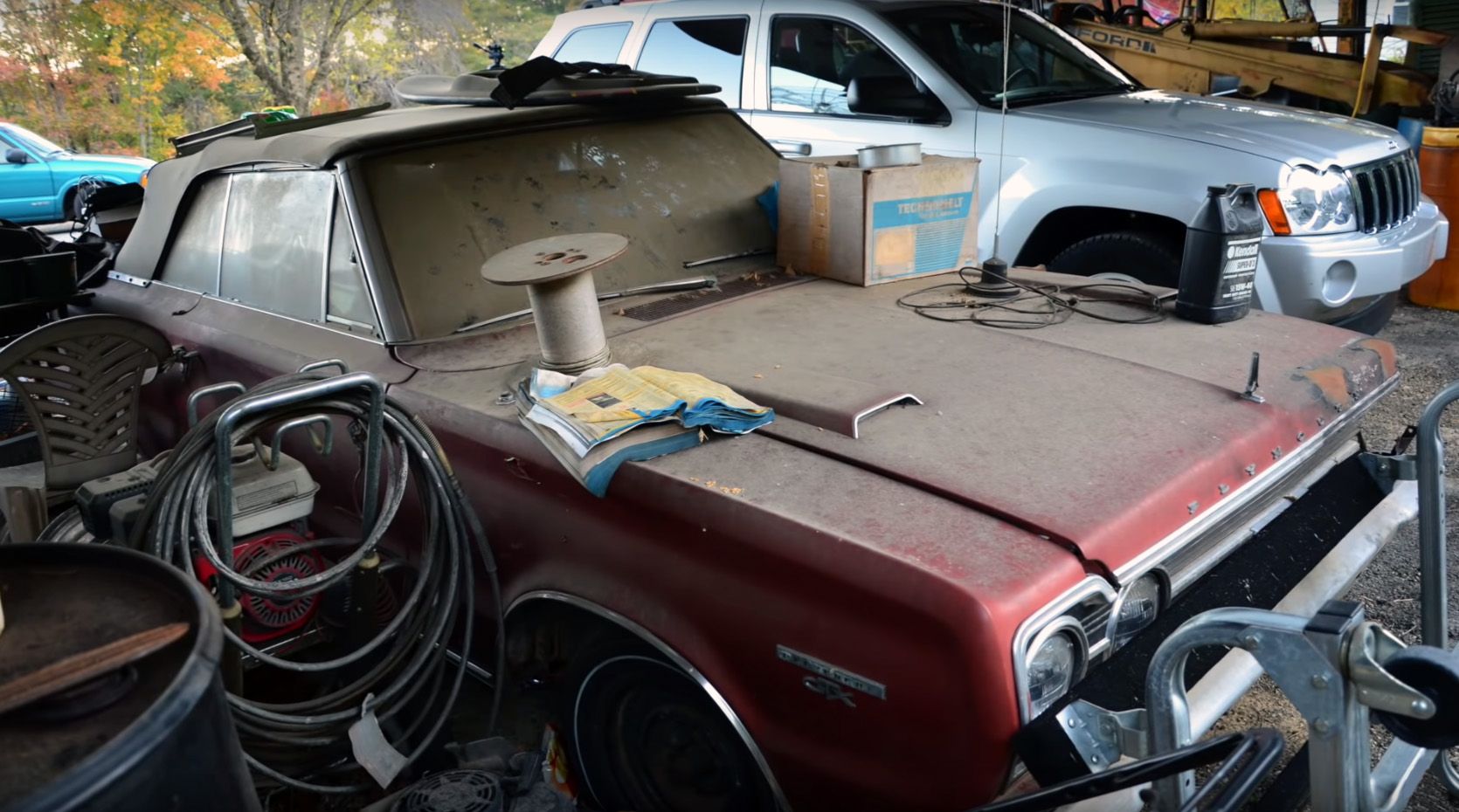 This car was active from 1970 until around 1974 when drag racing started getting more advanced and high-budget, but instead of selling off his prized 'Cuda, Varner parked it where the car sat for more than 40 years. After a four-year life of drag racing, this 'Cuda sat covered in dust with flat drag tires with only 149 miles showing on the odometer!
Today, the 'Cuda drag car, 426 Hemi engine and the donor 1967 Plymouth GTX Hemi Convertible are still together owned by a collector in Michigan, who cleaned up the 'Cuda and added some new drag tires, but left it just as Varner built it. More importantly, he got the old drag car fired up, and it sounds glorious!
Source: Hot Rod Hoarder, Hot Rod