This is oddly satisfying to watch…
---
When people claim they've found a car that's been sitting for years on end in a barn, yet it looks like it had some dust sprinkled over it and that's all, naturally we and others get a little suspicious. After watching this genuine barn find Corvette get a washing after sitting for just 15 years in a barn will help you understand why, because the level of grime is amazing.
At first glance the car might not look "that dirty" to some. Know the paint is purple, not the black it looks like, a clear indication of how dirty it is. Just watch the entire video and see how much garbage they get off the paint. Also, know the detailers didn't write "wash me now" in the barn find dust on the hood. These guys are professionals and realize that scratches the paint, but someone else thought they were having some harmless fun.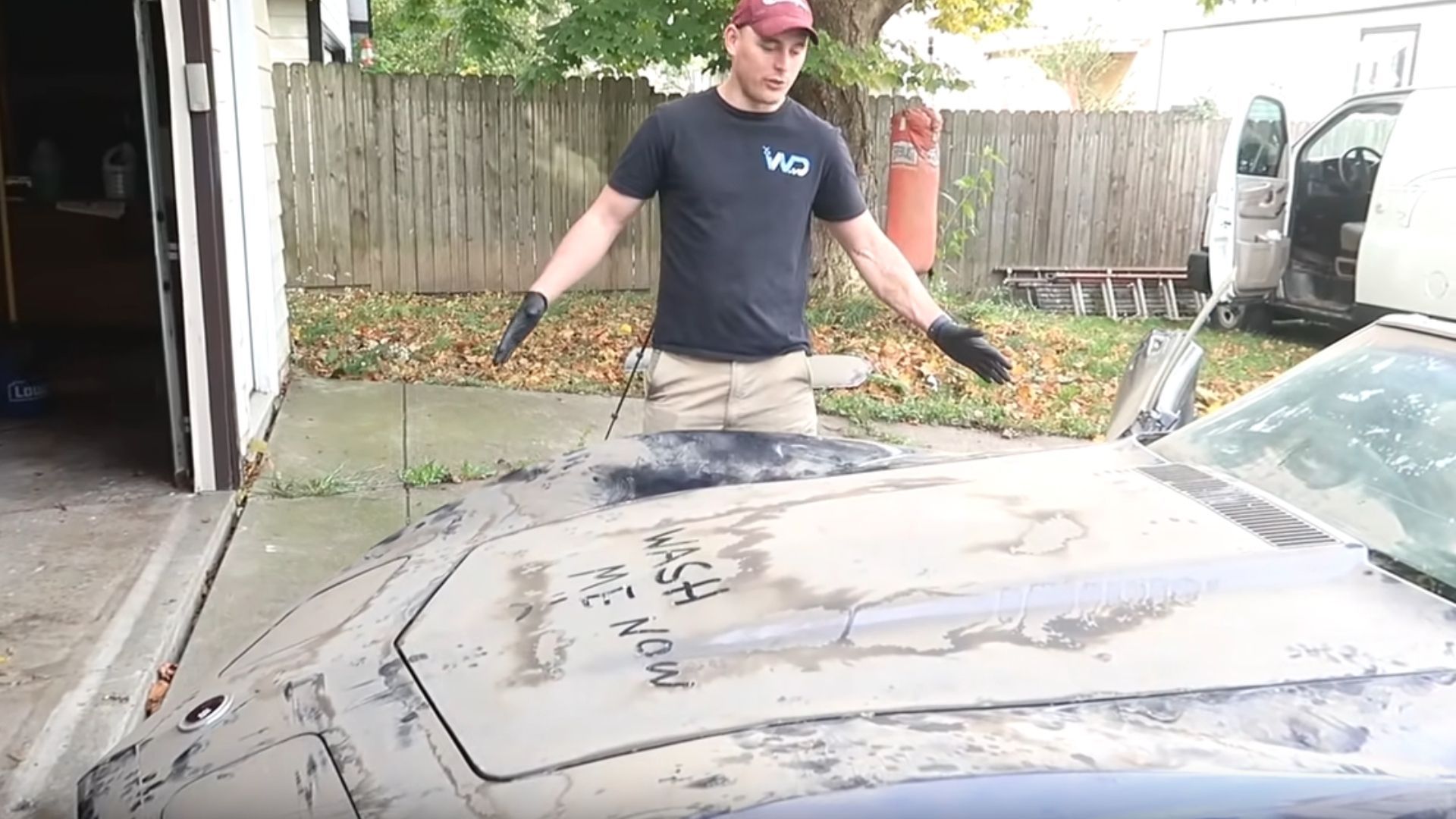 Also, yes it looks like cat paw prints are all over the car as well. Some barn feline didn't have any respect for this Corvette's finish. However, when the guys are all done washing and polishing the C3, it looks absolutely amazing. The transformation is really something else, so be sure to watch the entire video or at least skip to the end.
These guys at WD Detailing aren't selling the car, so they have no incentive to talk up some crazy story about it to pump up the price. Unfortunately, there are those who stage barn finds to increase the asking price of a vehicle, or so we've been told. No matter how amazing a car is, you should always be looking at everything with a critical eye and asking a lot of questions, because there are always those who flat-out lie.