This is one awesome build.
---
Some people slap an intimidating-sounding name on a car that's barely a threat, so when we first heard about War Machine, we weren't immediately impressed. However, this 1972 Pro-Touring Chevelle SS with an LS3 and many other compelling mods is definitely ready to do battle. It shreds tires and looks cool, even when it's sitting still.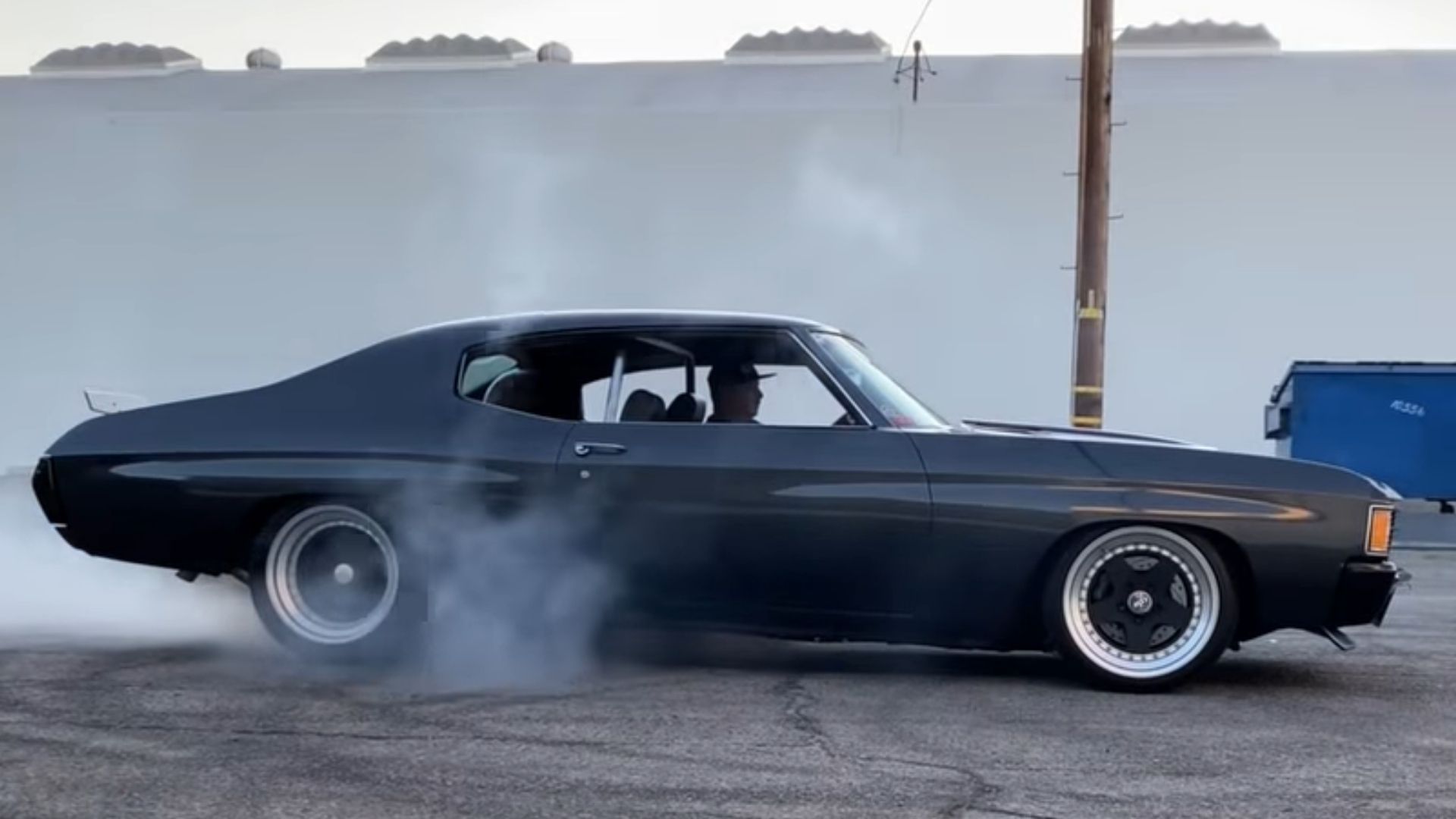 First of all, you can't really go wrong with a Chevelle. They just look iconic, like what everyone expects from a classic muscle car. And while a 1972 isn't known for being as potent as you might like, the engine swap took care of that and then some. The owner says he has a sentimental attachment to '72 Chevelles, so that explains why he grabbed one from that year.
That LS3 was donated out of a 2013 Camaro. The guy says last time we put the car on a dyno it was making about 440-horsepower. That's not bad but it's not in the realm of crazy. However, you can see in the video this Chevelle moves and it can burn a respectable amount of rubber. Plus, he's in the middle of dialing it up for even more power at the wheels.
Not only does this car look great, it has a complete setup with a roll cage, fully upgraded suspension, and an interior that's definitely built for function. Although, the seats are surprisingly cushy, but this guy said he built the car for cruising, so that makes sense.
This guy went so far as to put badges on the front grille with War Machine in stylized script. Yes, the name is written with the anarchy symbol for the As and the vanity plate up front says "Anarchy," but we think that's to be edgy, not a political statement. The name is also a tribute to the guy's dad. But what's really great is the rear vanity plate "YUR2SLW."