Now all that's missing is a driver!
---
Straight from the factory, the 2012-15 Camaro ZL1 was intended to be a track monster, and the only thing it was really lacking for full track duty was a roll cage. Crown Concepts of Tucson, Arizona is selling a 2013 Chevrolet Camaro ZL1 Convertible that not only has an added roll bar with racing harnesses, it's also been driven sparingly with less than 8,500 actual miles.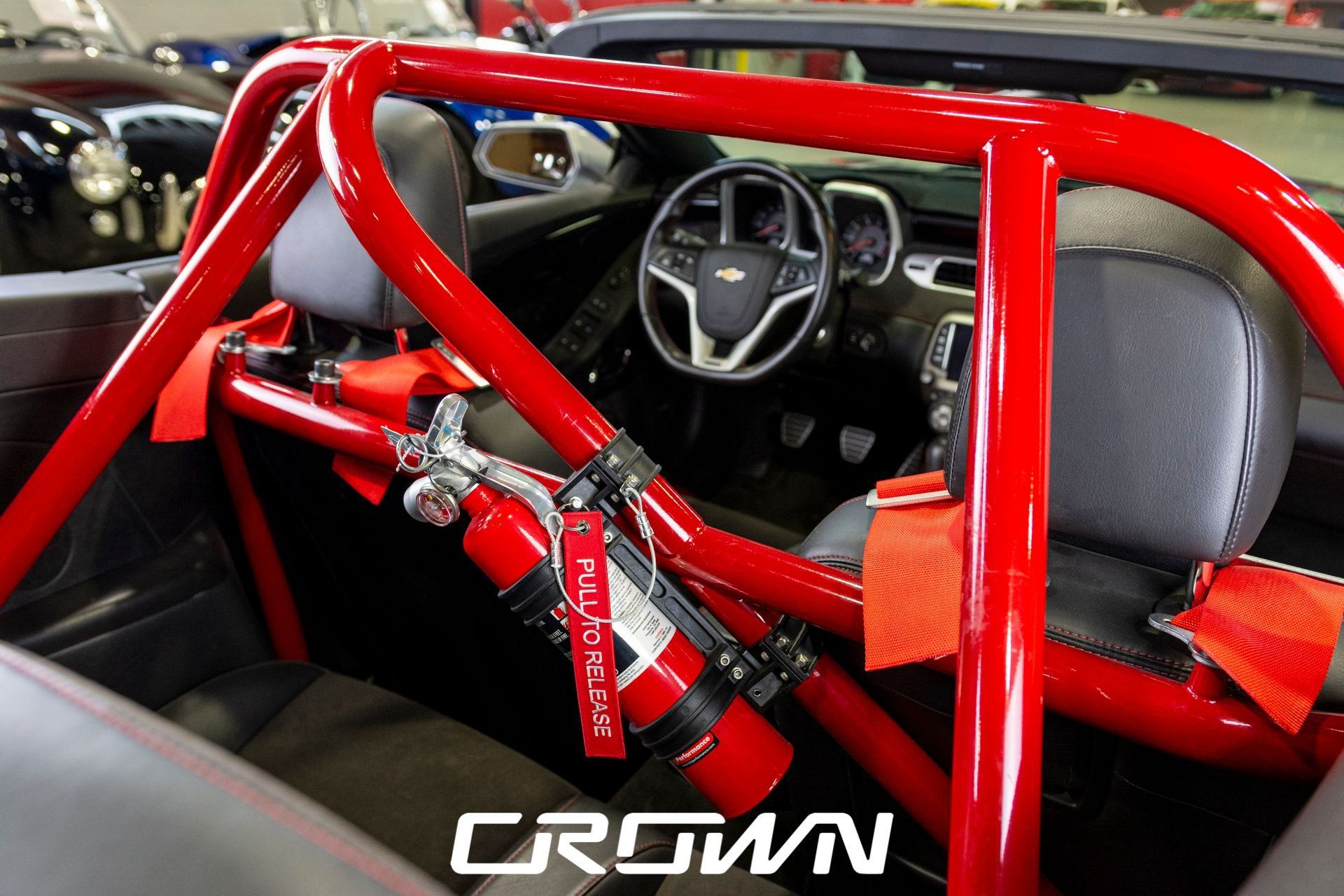 At the heart of the Camaro ZL1 is a supercharged 6.2-liter LSA V8 laying down 580 horsepower through a six-speed manual gearbox, and these ZL1s came from the factory with corner-carving technology like GM's Magnetic Ride Control suspension and Performance Traction Management. For maximum handling, the ZL1 also received upgraded Brembo brakes with two-piece front rotors and sticky Goodyear Eagle F1 tires.
Where this particular ZL1 stands out is that bright red roll bar protecting the front occupants, and this cage even comes with removable side bars to ensure maximum track safety without making the car a nightmare to get into and out of in daily driving. In addition to the roll bar, this Camaro ZL1 also comes with five-point racing harnesses and a bar-mounted fire extinguisher.
While this car is obviously setup for the track, the low mileage has left this car in great shape. There doesn't appear to be any damage to the chin spoiler or rock chips on the front bumper that you'd expect from a track-driven car, and the overall condition of the paint and interior are impressive. Thanks to the red roll bar, black wheels and the graphics package, this Camaro ZL1 drop top is sure to get attention wherever it goes.
As rare as the Camaro ZL1 is, this track-compliant convertible version is a truly unique car, and this one is being sold for $44,929. Be sure to contact Crown Concepts for more information on this track beast or any of the other classic, collectible and tuned cars they have listed for sale.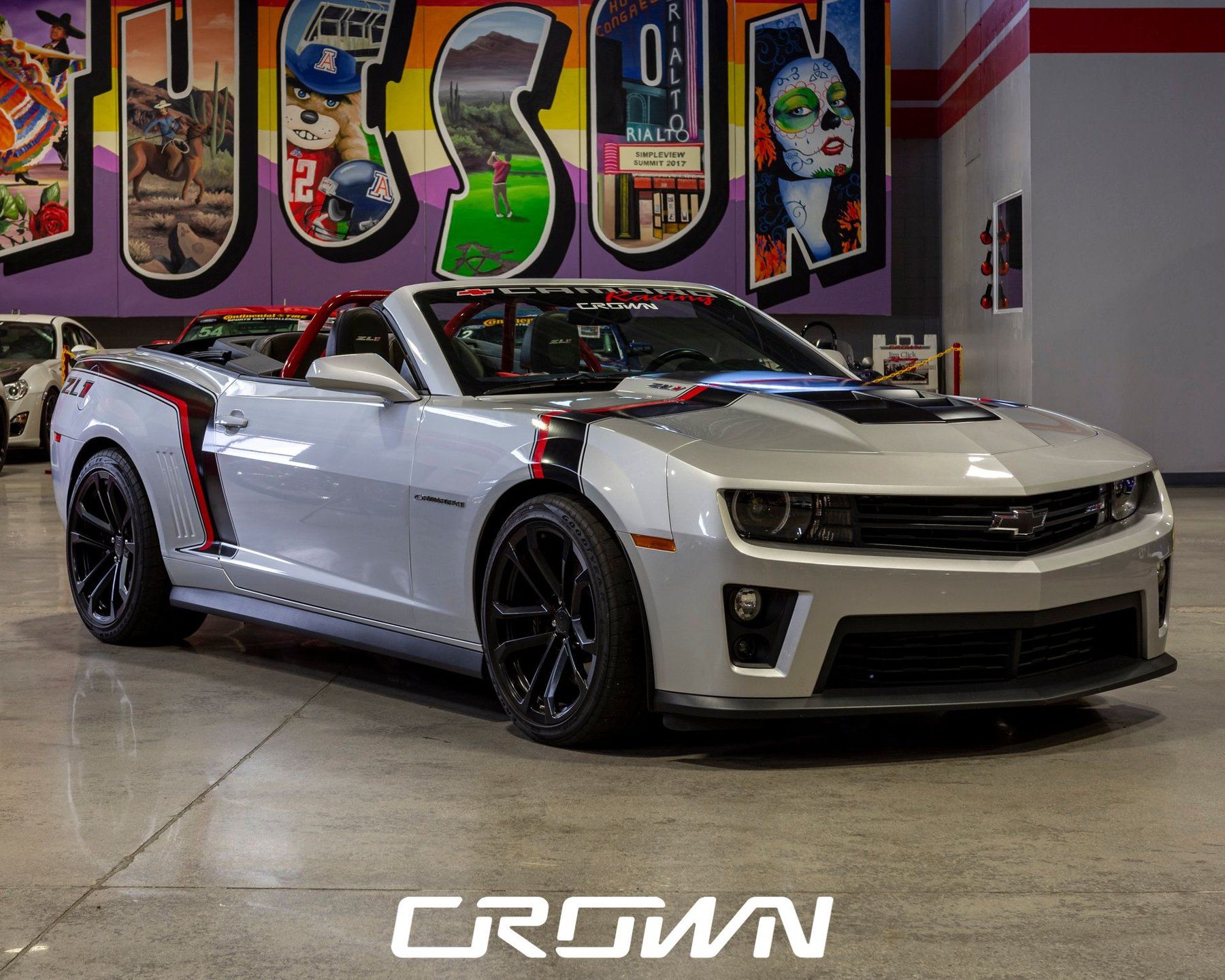 Related Articles...