We don't expect everyone to agree on this.
---
There's a lot to love about the new 2020 Shelby GT500. The car had a lot to live up to, considering how great the current Shelby GT350 and GT350R are to drive. But when the GT500 finally became available to drive, reviewers and enthusiasts have been impressed. Among the biggest fans of the car is Matt Farahof The Smoking Tire. Many people hang on the man's every word, so when he said unequivocally that the 2020 Shelby GT500 is the future of muscle cars it really caused waves.
Obviously, everyone's going to have their own opinion on any car. For some it's all about brand loyalty, so the GM and Mopar faithful are going to dismiss what Farah or anyone else says about the GT500 without any thought. That's their prerogative, but are they missing something wonderful by doing that?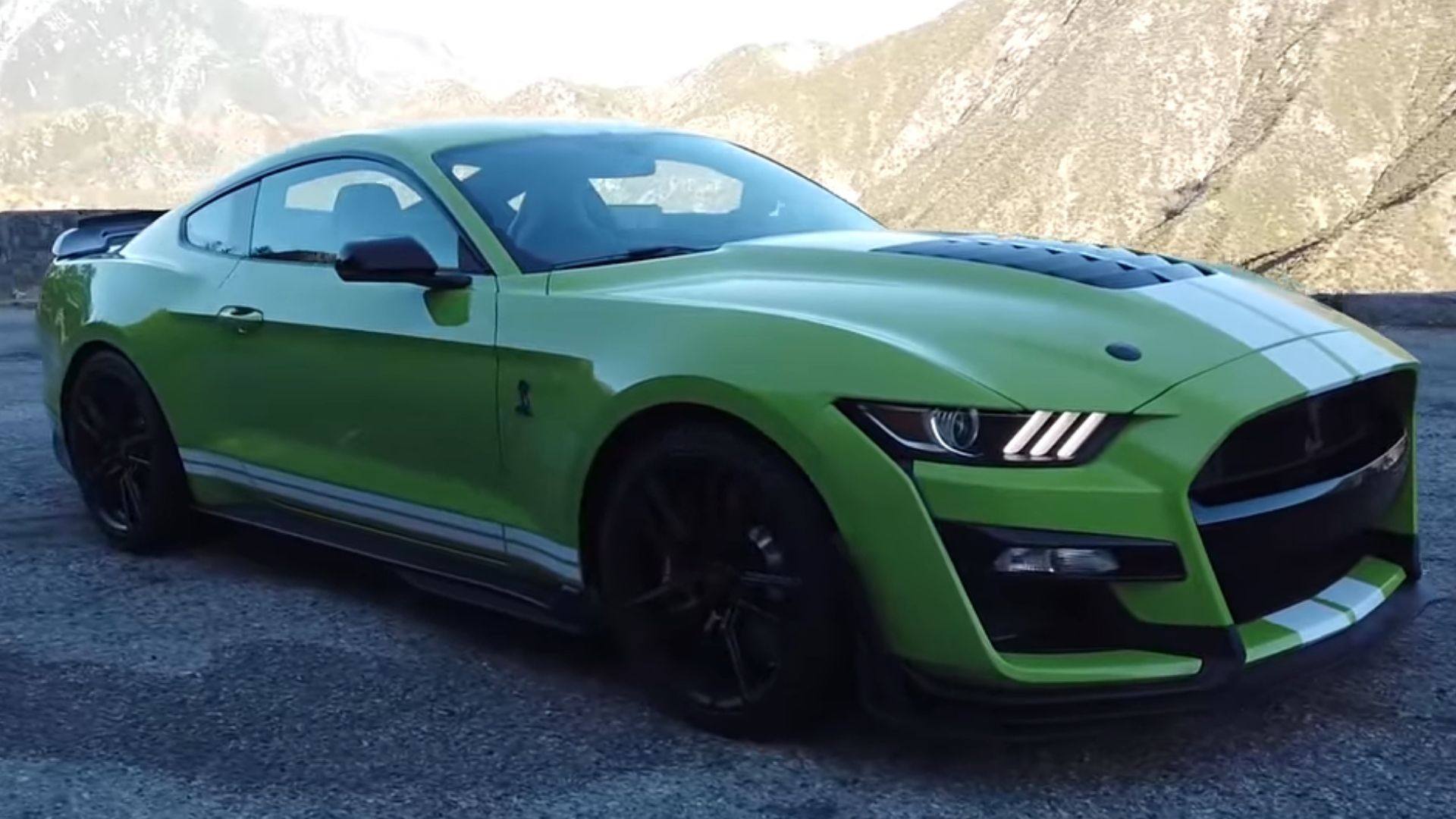 The list of wonderful attributes on the new Shelby GT500 is admittedly long. Of course, the supercharged 5.2-liter cross-plane-crank V8 with 760-horsepwer on tap is high on that list. So is the MagneRide damping system and different drive modes, but those are hardly exclusive features these days.
One big hit on the 2020 Shelby GT500 is the fact it can only be had with two pedals. Many enthusiasts like rowing through the gears, believing it not only gives them more control at a time when computers are getting between them and the car, but also that it adds to the fun of driving. Sure, the Tremec 7-speed dual-clutch transmission provides lightning-quick shifts and can carry a lot of power, but at what cost? Farah somewhat jokingly points out it allows for more cupholder space in the center console. That's a small consolation for what you might consider a huge loss. But will all muscle cars in the future not come with a manual transmission?
According to Farah, he knew the 2020 Shelby GT500 was a game-changing car almost immediately the first time he drove it. He praises the powertrain, saying it brings the Mustang "well into the 21st Century." He then goes on to say it drives like an AMG. That's not necessarily something muscle car fans will think is good. After all, a muscle car shouldn't feel like a European sport coupe, but that's what Farah says it mimics. For him, not just having a bunch of power is what matters but getting that power down is where it really counts, which is what Porsches and other Euro models have perfected. Some people will agree that's a top priority and others will take issue with his assessment.
Check out Farah's review and let us know what you think of all his conclusions.