This person's mistake would make an epic project car.
---
Ford nailed it with the new Shelby GT500, the fastest production factory Ford Mustang to date. With an impressive 760-horsepower generated out of a supercharged 5.2-liter Predator V8 engine, we are not surprised in the least that one has already shown up wrecked. This poor Shelby had about 2,500 miles on the clock.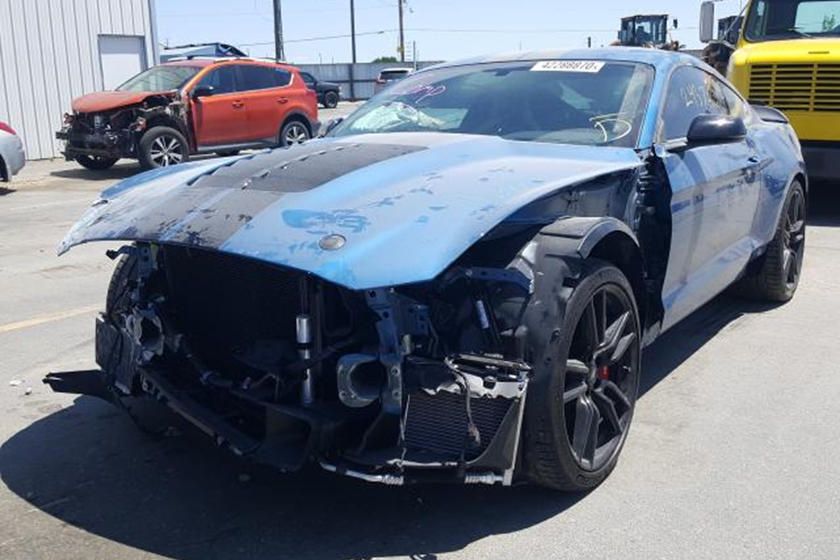 This wrecked Shelby was posted on Instagram by Dezzy Speed Shop, and it looks like the driver put it through the wringer as the whole front end is gone including the bumper, fender, and headlights. Also, the airbags have deployed. While the front of the car has seen better days, the hood appears to be decent which is hopefully the case for the powerful V8 and dual-clutch transmission that lie below.
Listed on Copart, this Shelby GT500 is worth about $74,500 in this condition but that price could go either way. Good news, the car actually ran and drove when it showed up on the lot. Someone may have lost out, but it could be a nice project car for someone with a nice chunk of change. Also, plenty on the car is likely salvageable such as the wheels, suspension, rear end with the diff, and the brakes. Inside, the new seats are likely just fine.
Ford doesn't offer the Predator V8 as a crate motor as of yet, so imagine the possibilities of using this motor to power something completely unsuspecting like a classic Mustang for the ultimate restomod. Or really get the purists sweating and throw it into a Chevrolet. With the amount of power the Predator makes, shoehorning it into something lightweight would undoubtedly be a ton of fun. Jay Leno partnered with Ford Performance and threw a 5.2-liter Shelby GT500 engine inside a classic Ford Bronco.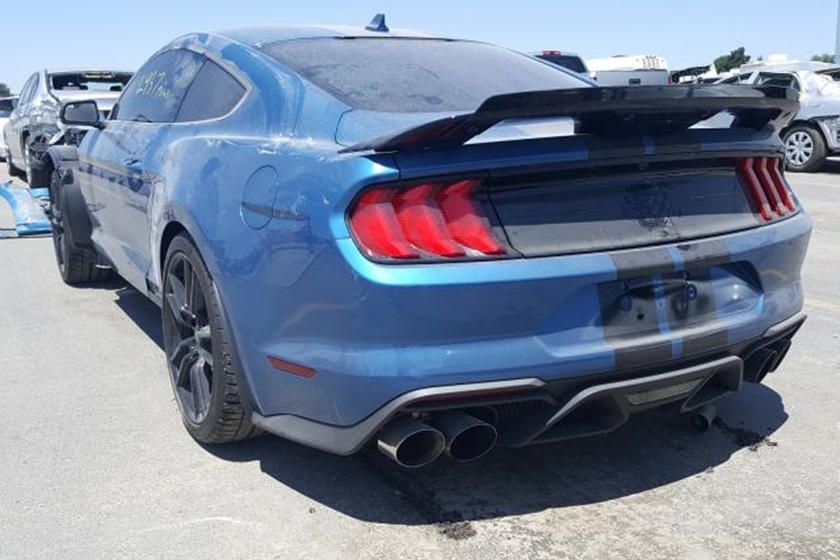 There's no telling how much is wanted to purchase the Shelby GT500 carnage, but one could dream of plenty of scenarios of what would be the perfect car to stuff the supercharged mill into. We hope somebody purchases it with something incredible in mind, and hopefully we get to see it.
Source: CarBuzz