Back in the early 1980s, Group B pushed the limits of rallying, and the Ford RS200 pushed the limits of what a Group B car could be. Now, this awe-inspiring machine could be yours.
---
Back in 1983, Ford began development of their next rally car, an all-wheel-drive, mid-engine, turbocharged monster that would become known as the RS200. While other Group B cars were based on production vehicles, the RS200 was an all-new vehicle, designed from the outset to win Group B rallies.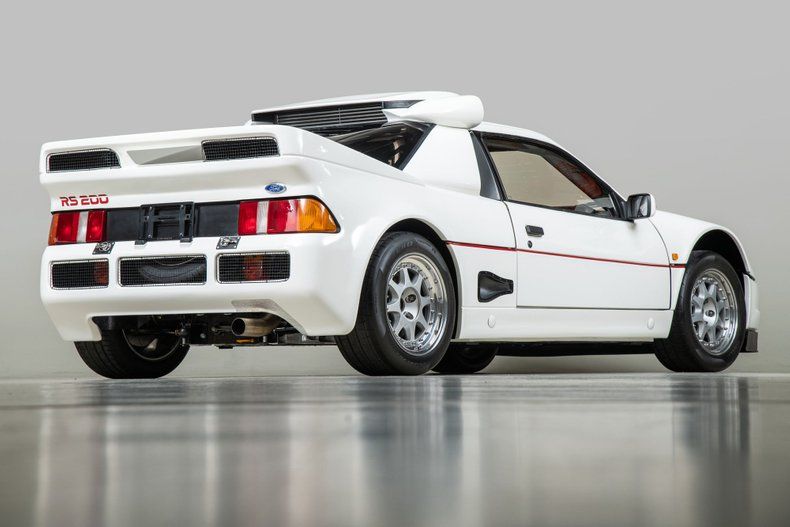 The RS200 did share a few components with contemporary Ford production cars, though. The taillights, windshield, and various small interior parts were from the Ford Sierra (sold in the US as the Merkur XR4Ti between 1985 and 1989). The doors were also sourced from the Sierra, albeit in heavily modified, cut-down form.
Everything else was all new, and the result was an absolute monster of a car. Unfortunately, the RS200 would only see one full year of competition. Due in no small part to some tragic accidents involving the RS200, Group B would be banned by the FIA after 1986 – leaving Ford's supercar without a medium in which to display its considerable ability (and agility).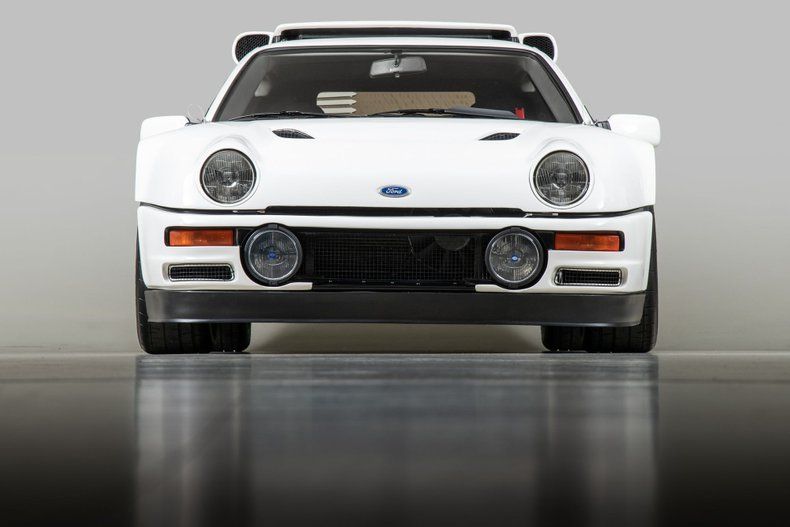 Just 146 RS200s would be sold, and only 24 would receive the "Evolution" treatment, like this one we found at Canepa. It's powered by a Cosworth BDT-E 2.1 liter turbocharged four cylinder tuned to produce a terrifying 615 horsepower and 510 lb/ft of torque at the wheels.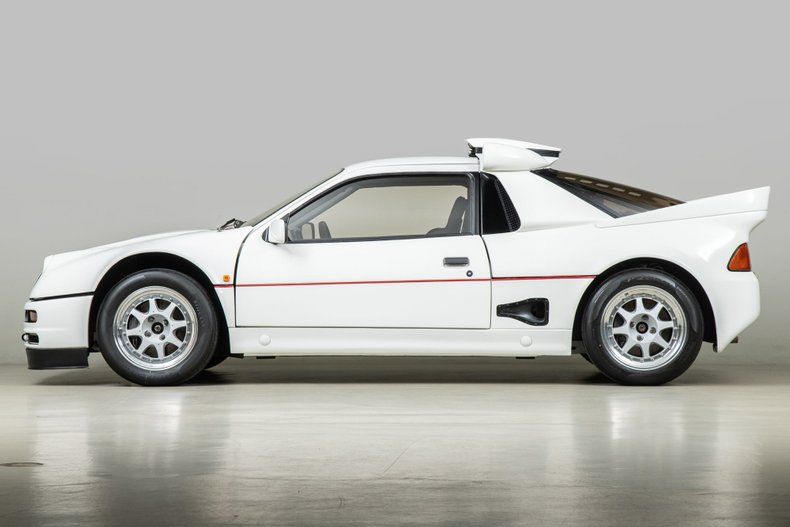 That's impressive power any way you slice it, but it's especially true when you consider that the RS200 weighs just over 2,300 pounds. Incredibly, this car originally had north of 700 horsepower, but during its rebuild at Canepa, it was tuned to be more streetable while still providing Group B excitement on the street. We must admit, we're very jealous of this car's next lucky owner.