Motorious readers get 30 percent bonus entries!
---
There are just two days remaining in the Shelby American Collection giveaway that will see one lucky donor drive off in a 2020 Shelby GT500. Don't miss your chance to win this incredible high-performance Shelby, while supporting one of the best non-profit car museums in the U.S.
Be sure to click here since Motorious readers will receive 30 percent bonus entries!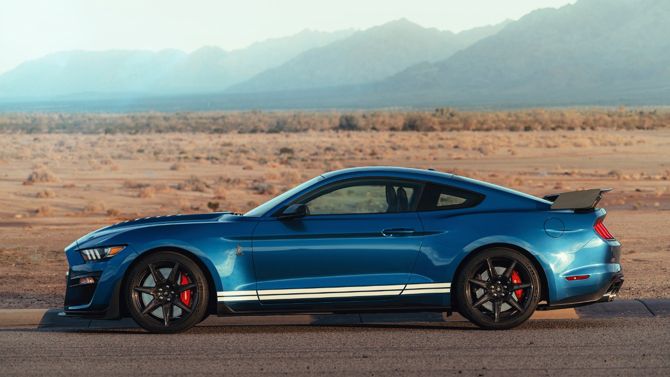 To date, this giveaway has raised more than $1.1 million for the Shelby American Collection car museum in Boulder, Colorado, but don't wait much longer to donate for a chance to win since this giveaway ends on September 5th, 2020 at 8:00 p.m. EDT. In addition to the car itself, the grand prize winner also receive the GT500 Track Attack experience held at Ford's Performance Racing School as well as $1,000 gift certificate for Adam's Polishes. If the winner chooses, there's also a cash option prize of $75,000 instead of the car.
The 2020 Shelby GT500 has been one of the most acclaimed sports cars to launch this year thanks to its incredible 5.2-liter supercharged cross plane crank V8 laying down 760 horsepower – making it the most powerful Mustang ever produced. The car pictured is the exact car that will be given away, too, with its dual white racing stripes over the Velocity Blue paint job, and for a racecar-like appearance, it is also equipped with the Carbon Fiber Track Pack option that brings 20-inch exposed carbon fiber wheels, a GT4 track wing and a carbon fiber instrument panel.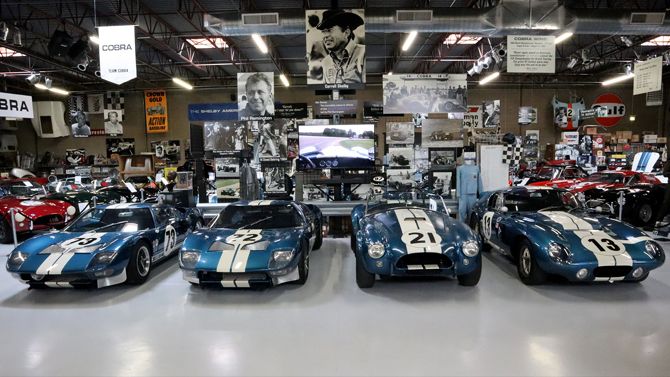 All donations for this fundraiser goes to support the Shelby American Collection car museum, a 501(c)(3) nonprofit and volunteer organization located in Boulder, Colorado, which has a goal to preserve the racing history and achievements of the late and great Carrol Shelby and the Shelby American Team. Don't forget to click HERE to receive 30 percent more entries when you donate.