Would you rock this sport coupe?
---
It seems like a popular thing to bash Toyota and its luxury division, Lexus, for supposedly producing only boring cars. And while there's no shortage of ho-hum cars wearing the badge, nobody can honestly claim the 2020 Lexus RC F Track Edition isn't the least bit entertaining. Considering this comes from the same company which produced masterpieces like the Lexus LFA and current LC coupe, there's good DNA in this car. The real question is if you think this eBay find is worth the $109,950 asking price.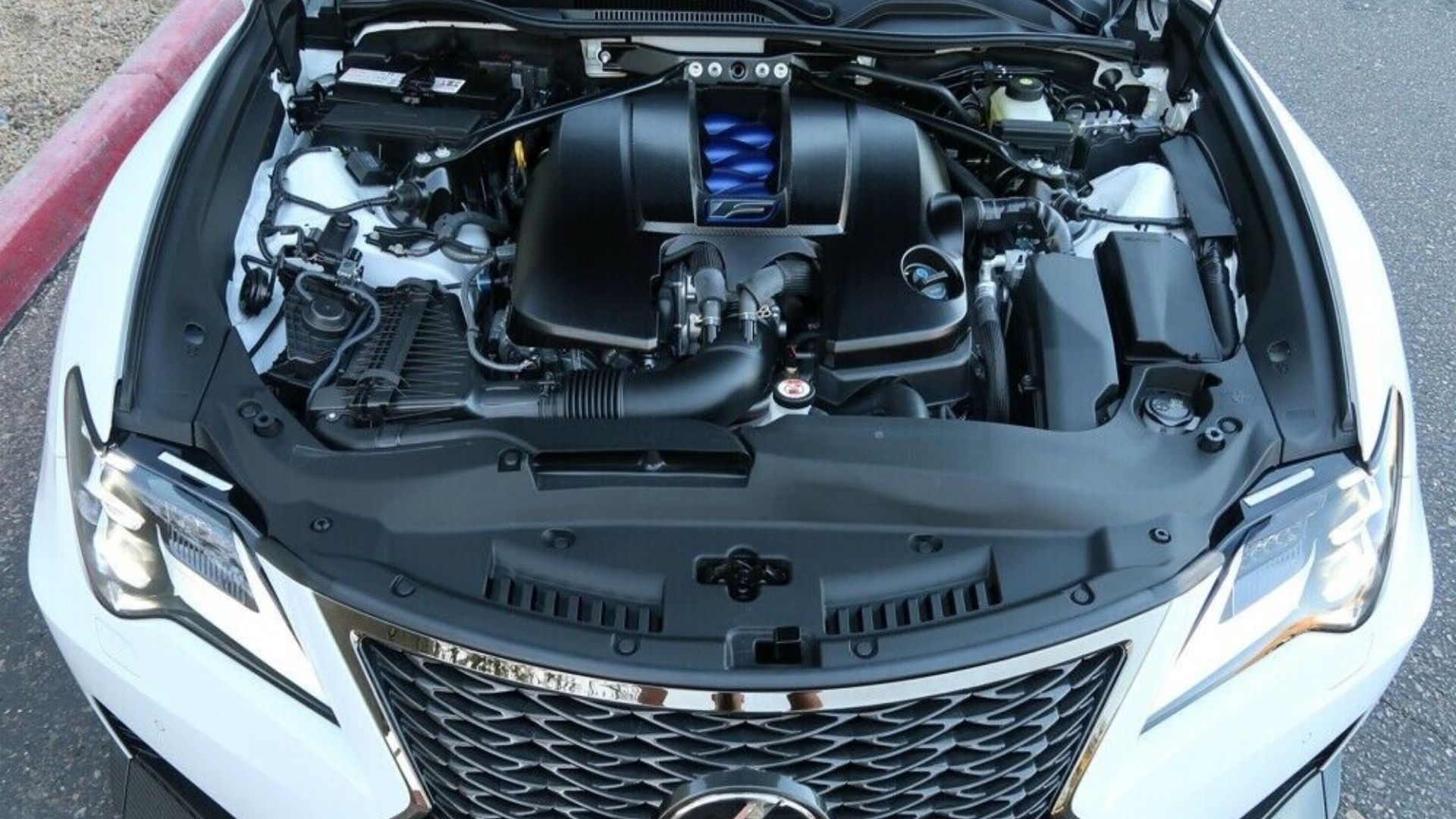 As the dealer prominently points out, Lexus has only made 50 of these factory lightweighted cars. This one has only 383 miles on the clock and has been loaded up with options. However, MSRP has been listed at $97,675. Is this car worth over $12,000 beyond that?
Lexus will try to tell you this is some completely unhinged track monster. Professional reviewers disagree with that spin. But do you really want to be driving something so unbridled on public roads? We wouldn't and unless you plan on towing this car to the track you might agree.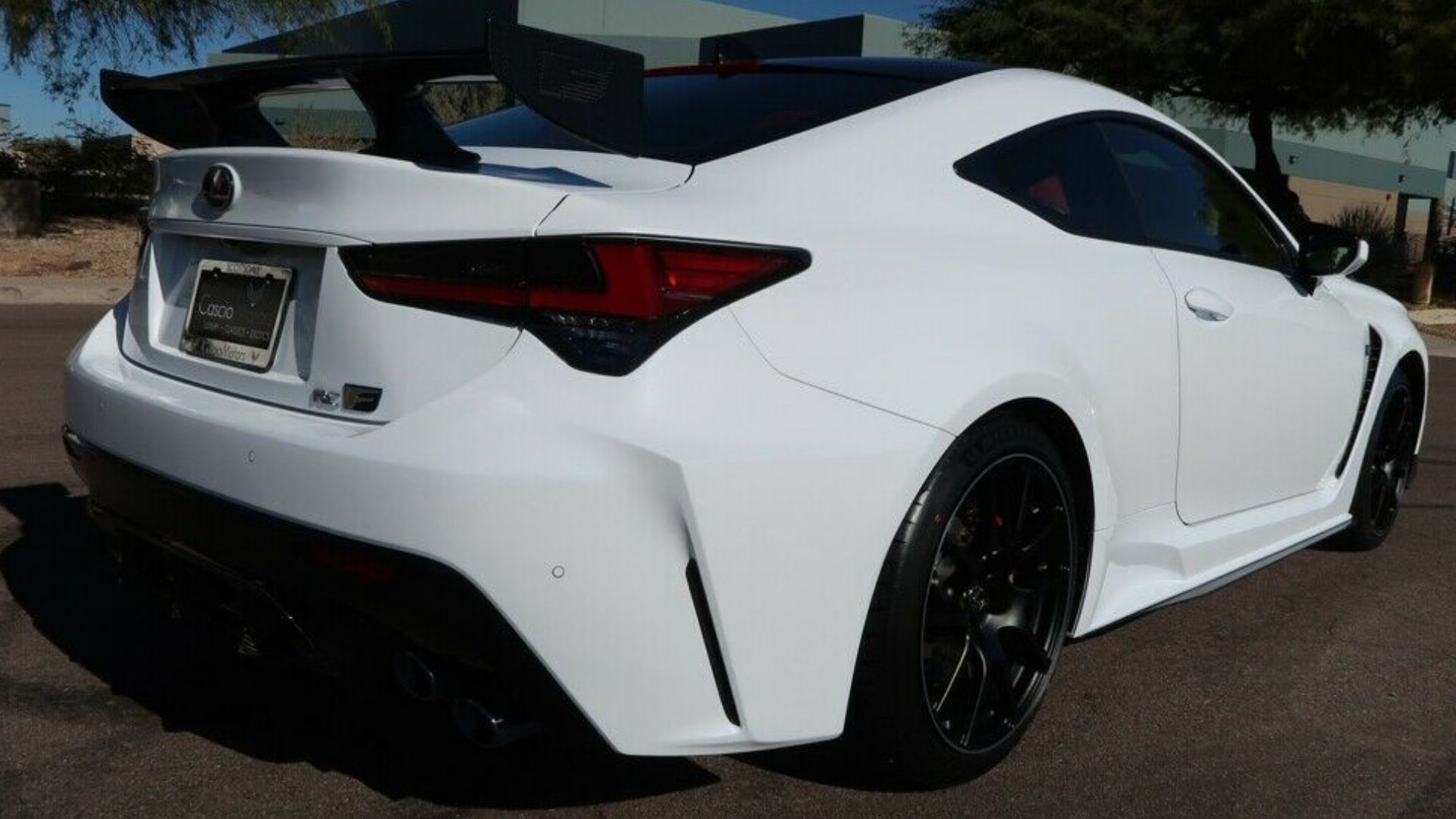 Just like the regular RC F, the Track Edition has a 5.0-liter V8 with 472-horsepower on tap. An Aisin 8-speed automatic sends power to the rear wheels with a Torsen limited-slip differential helping you keep things under control but rewarding pushing the car through sharp turns by providing a good amount of torque steer.
With Michelin Pilot Sport 4S tires standard, the claimed 0-60 acceleration time is 4.0 seconds flat. There's launch control, too, which is the kind of technological wizardry you'd expect on modern performance cars.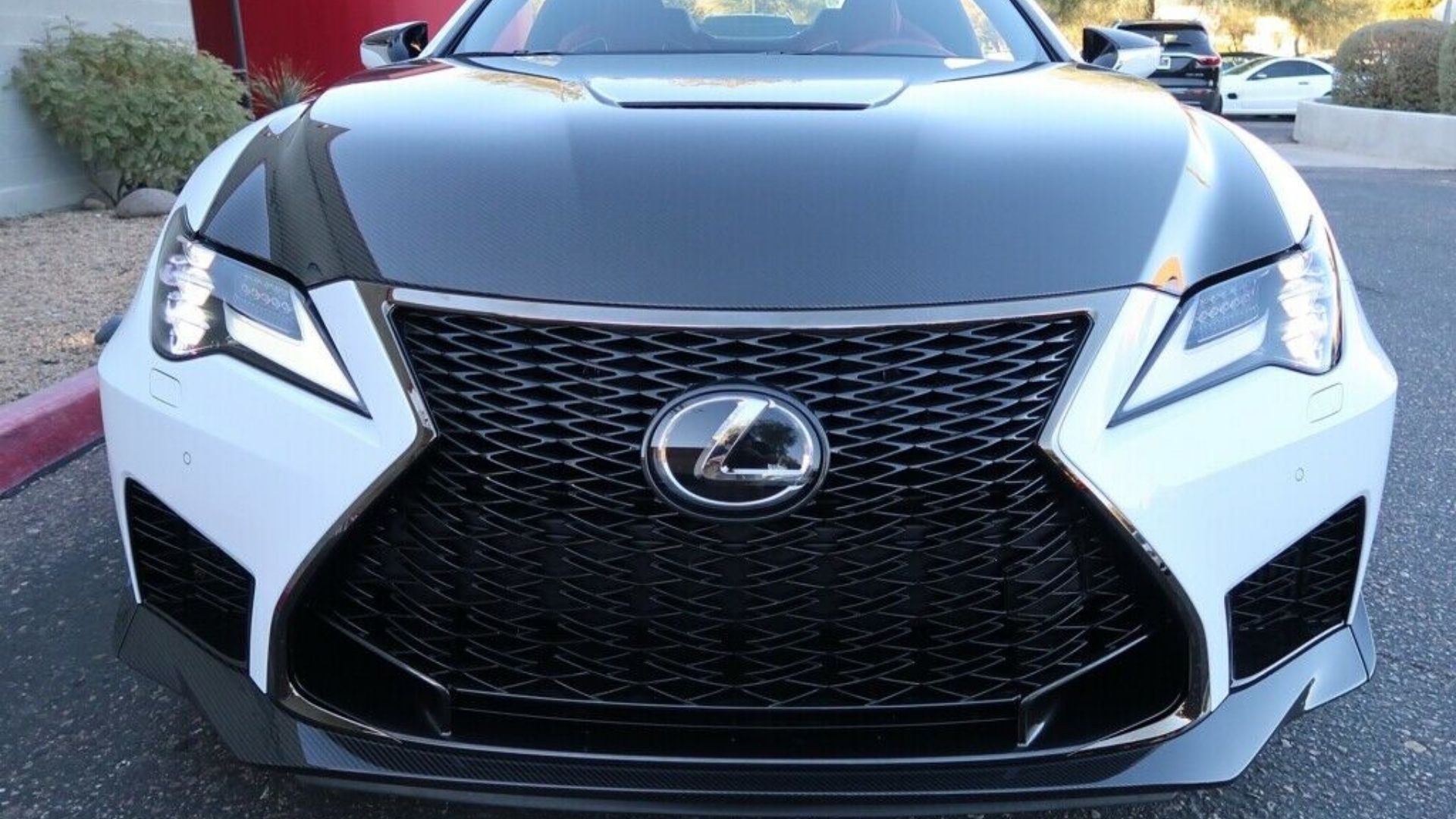 To keep the curb weight down, Lexus fits the Track Edition with a carbon-fiber (which is exposed on this car) hood, roof, front splitter, and rear wing. All that helps shave 121 pounds from the car, so it might be like kicking your girlfriend out before you drive like a madman.
Speaking of that rear wing, Lexus claims it provides 58 pounds of downforce at 168 mph, plus there's a front splitter with canards protruding from either end, demonstrating that this car was developed for track use.
So, this Lexus RC F Track Edition is exclusive and certainly looks dramatic, especially with all the exposed carbon fiber. But is it worth the asking price? Check out the listing here if you think so.