You won't find many second-gen Camaros cleaner than this one.
---
The second generation of the Chevy Camaro is often overlooked by its predecessor, but the truth is, these cars offer just as much muscle. As proof of this, check out the 1973 Chevrolet Camaro that will be a featured lot in the Motorious May Muscle Cars Only Online Auction.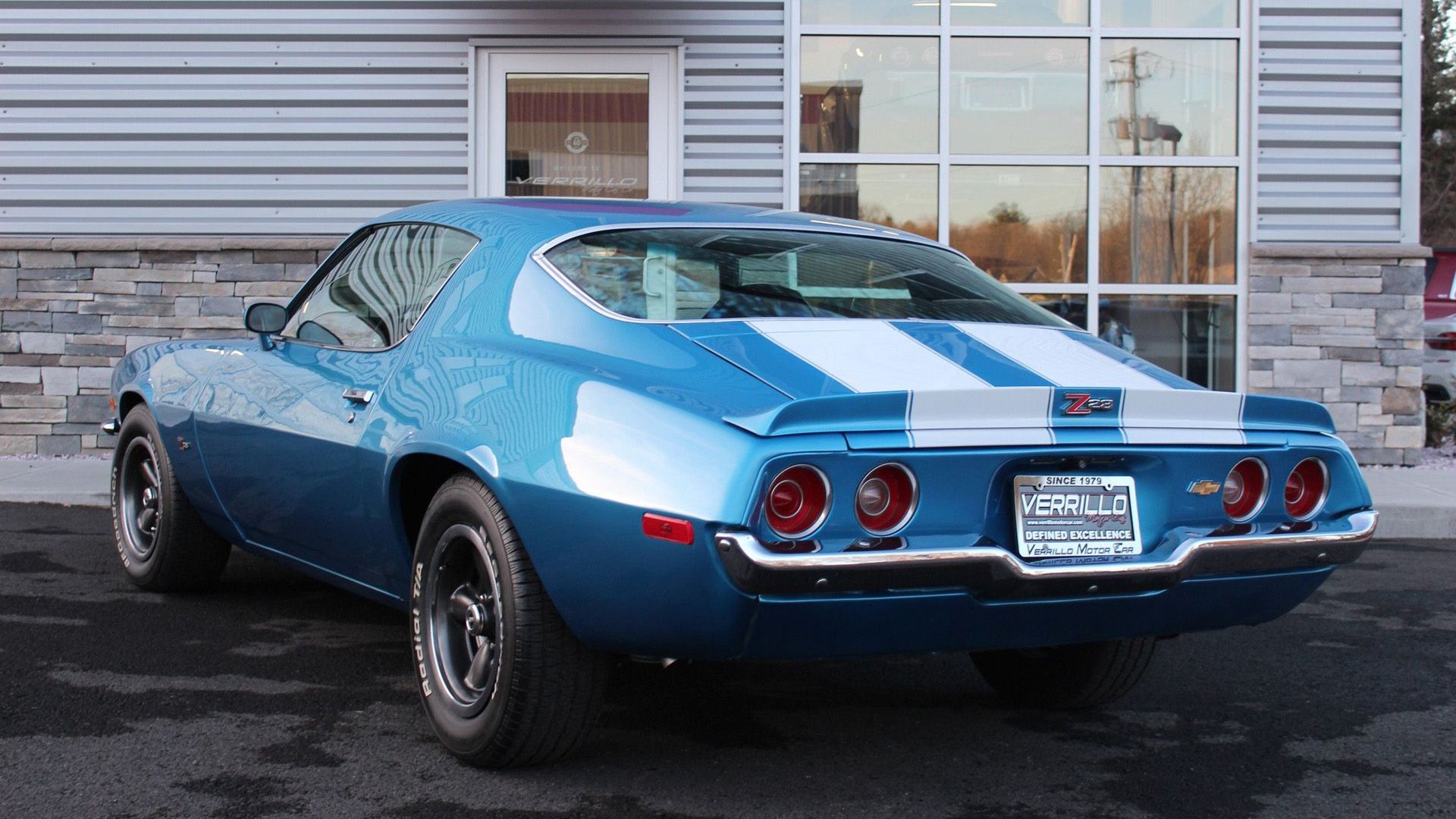 This Arizona car was completely restored, and it shows in about as perfect condition that you'll find a second-gen Camaro. The body is laser straight and the Mulsanne Blue paint job with white stripes is both subtle and sporty, but there is nothing subtle about the Z/28 badges and the iconic split bumper design of the Camaro RS. As a side note, the 1973 model year was the last year for the Camaro's split-bumper design and round taillights.
Under the hood sits a 350 cubic-inch V8, which is said to be rated at 350 horsepower. The engine features headers and a custom exhaust system to provide a deep rumble, and in true muscle car fashion, this small-block V8 is matched with a four-speed manual gearbox. Inside, this transmission is topped with a cue ball shifter, and the cabin shows as well as the rest of the car with flawless upholstery and trim, and about the only thing that isn't original inside this Camaro is the aftermarket stereo system. Thanks to features like power steering, power brakes and factory air conditioning, this restored 1973 Chevrolet Camaro is ready to cruise.
Bidding for the Motorious May Muscle Cars Only Online Auction runs until May 12th, and it's estimated that this iconic muscle car is worth between $40,000 and $43,500. Be sure you're registered to bid for a chance to own this beautifully restored split-bumper Camaro.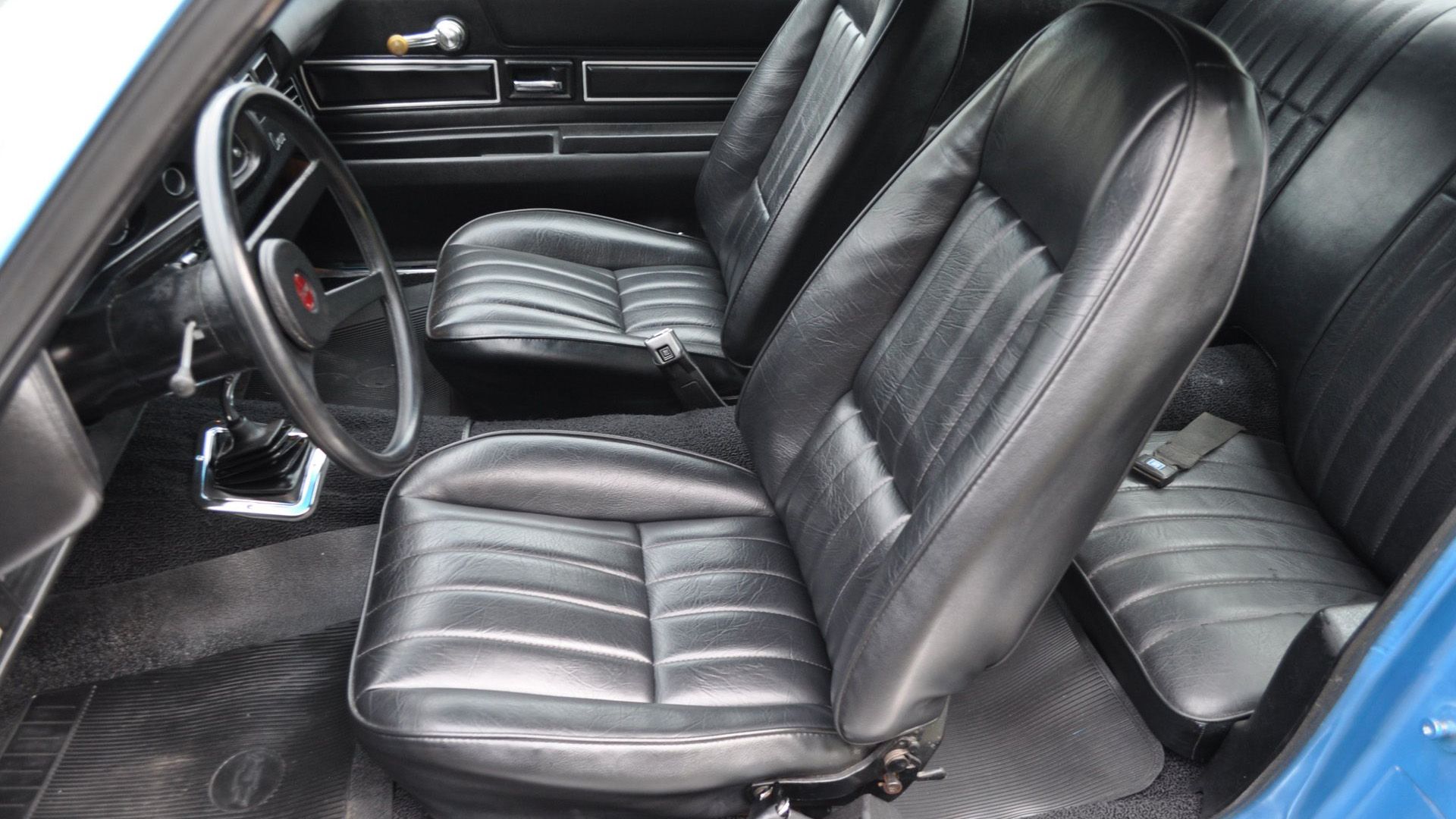 More From The Motorious Muscle Car Online Auction...