This thing is absolutely filthy!
---
In the video included with this article, we get to see a genuine barn find 1975 Pontiac Trans Am 455 HO get a thorough cleaning inside and out. When your career is helping to wash barn find-condition cars like Larry Kosilla, owner of Ammo NYC, you've seen some absolutely disgusting bodies and interiors. That's why when even he marvels at the condition of this American muscle car, saying it's one of the dirtiest he's ever seen, it makes clear just how involved giving it a first washing in 2 decades really is.
See even more barn find cars' first washes here.
Washing this Trans Am presents some real challenges for Kosilla. Thanks to it sitting and baking in the sun, the paint is pretty trashed. That makes getting the dirt which has bonded to it off a problem. However, you'll see the expertise of Ammo NYC at play, which is what you get when you hire a professional who obsesses over soaps, automotive paints, finishes, etc. for this kind of a job. Most people would just sand the body down and start over, but the guy who saved this Pontiac wants to preserve all that he can.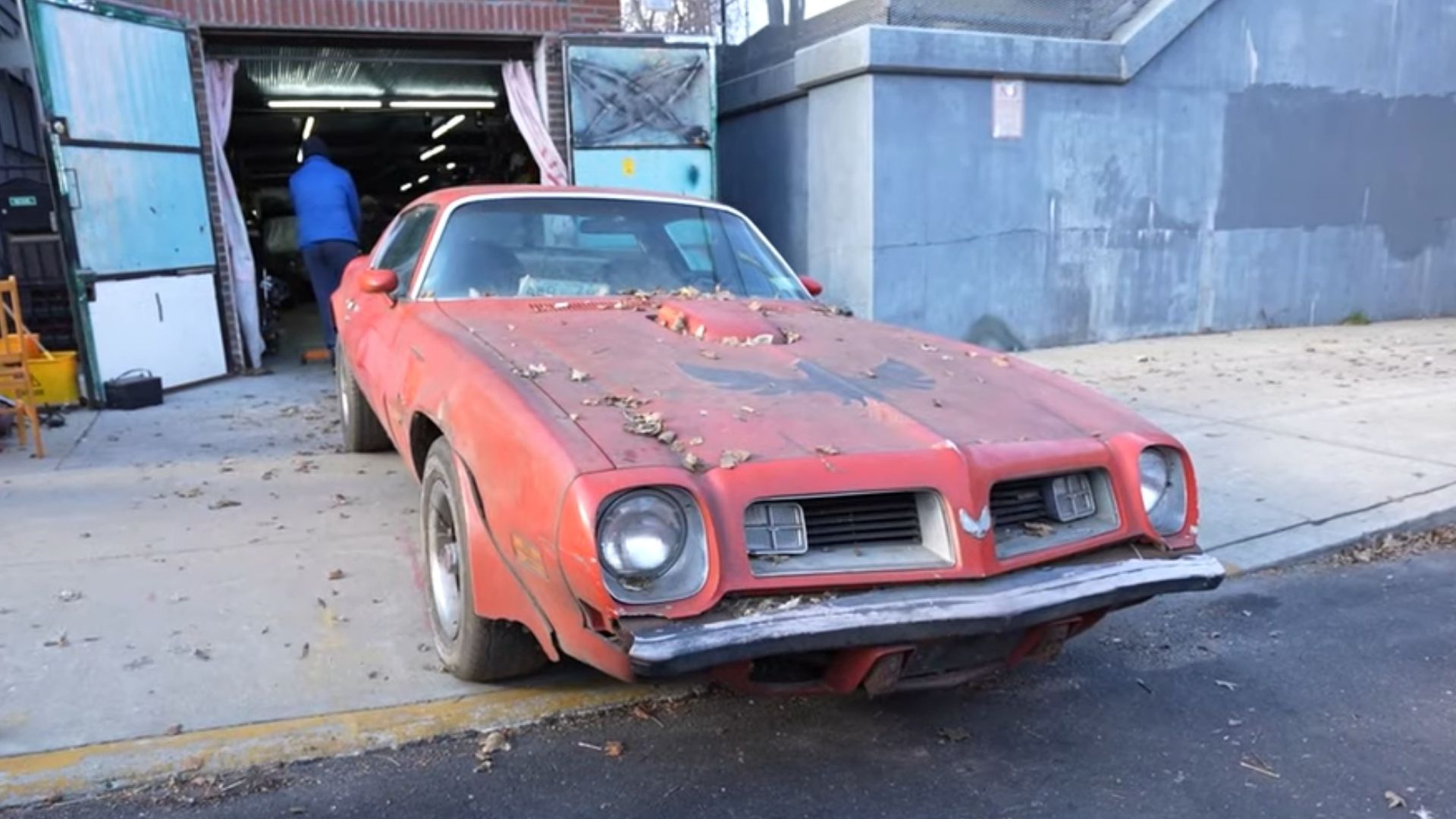 There's a heated debate in the automotive world about whether you should preserve or restore different parts of cars, especially barn finds like this. Jerry Seinfeld is very much in the preservation camp, where rust and discolored paint are worn like badges of honor. Others prefer to not even have a hint of orange peel on their car, wanting it to look better than it did fresh out of the factory.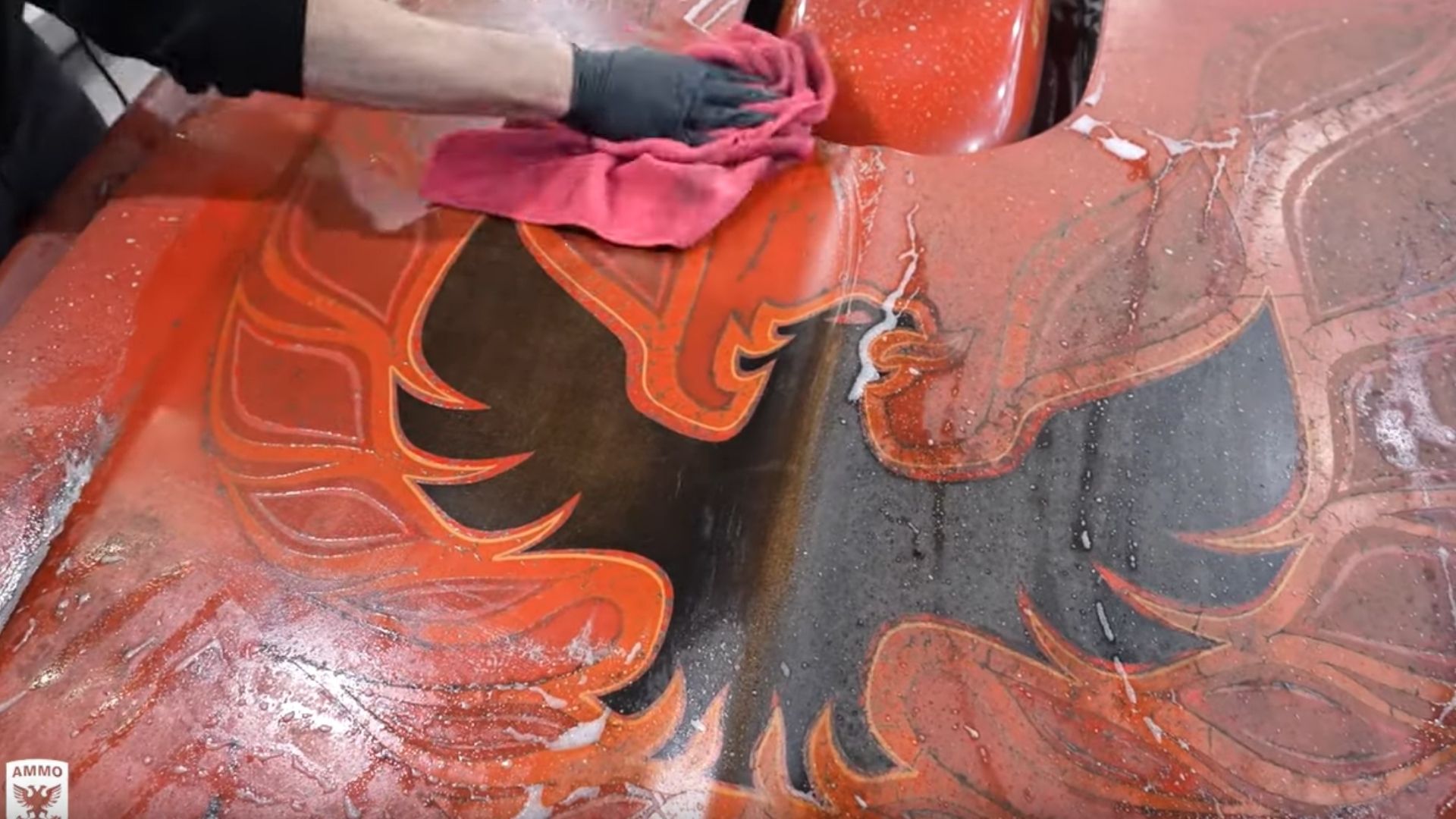 The video will give you a good idea of how challenging it can be to preserve items on a car which hasn't been well cared-for. Some like to rise to that challenge, while others just don't see the point of expending the resources on it. Where do you land in this debate? Let us know and enjoy the video.