Back to school, back to school to prove to dad I'm not a fool…
---
School's in session kiddies and this Dodge Power Wagon School Bus is going to learn you a thing or two. Recently listed on eBay, you might think it's some sort of joke, but it really isn't. This build was done for the SEMA Show in 2019 and the powerplant is from a Hellcat, so the school bus has a gnarly good bite. Just imagine rolling up to the next car meet in this thing, you'll cause a real riot.
You probably don't know this little detail about Steve Saleen. Check it out here.
As you probably know, as a SEMA Show vehicle this Dodge Power Wagon was gone over with a fine tooth comb. Not only will you find zero rust, this thing was used in the KBS Coatings booth, so it features their paint and rust protection products. That beautiful body was made by Carpenter Body Works in Mitchel, Indiana. It rides on 35-inch tires with an NP208 transfer case and 4.30 rear ratio. Four-wheel power disc brakes and close-ratio steering should make it pretty easy to handle. Plus, that supercharged Hellcat Hemi V8 breathes out a 3-inch exhaust with ceramic headers.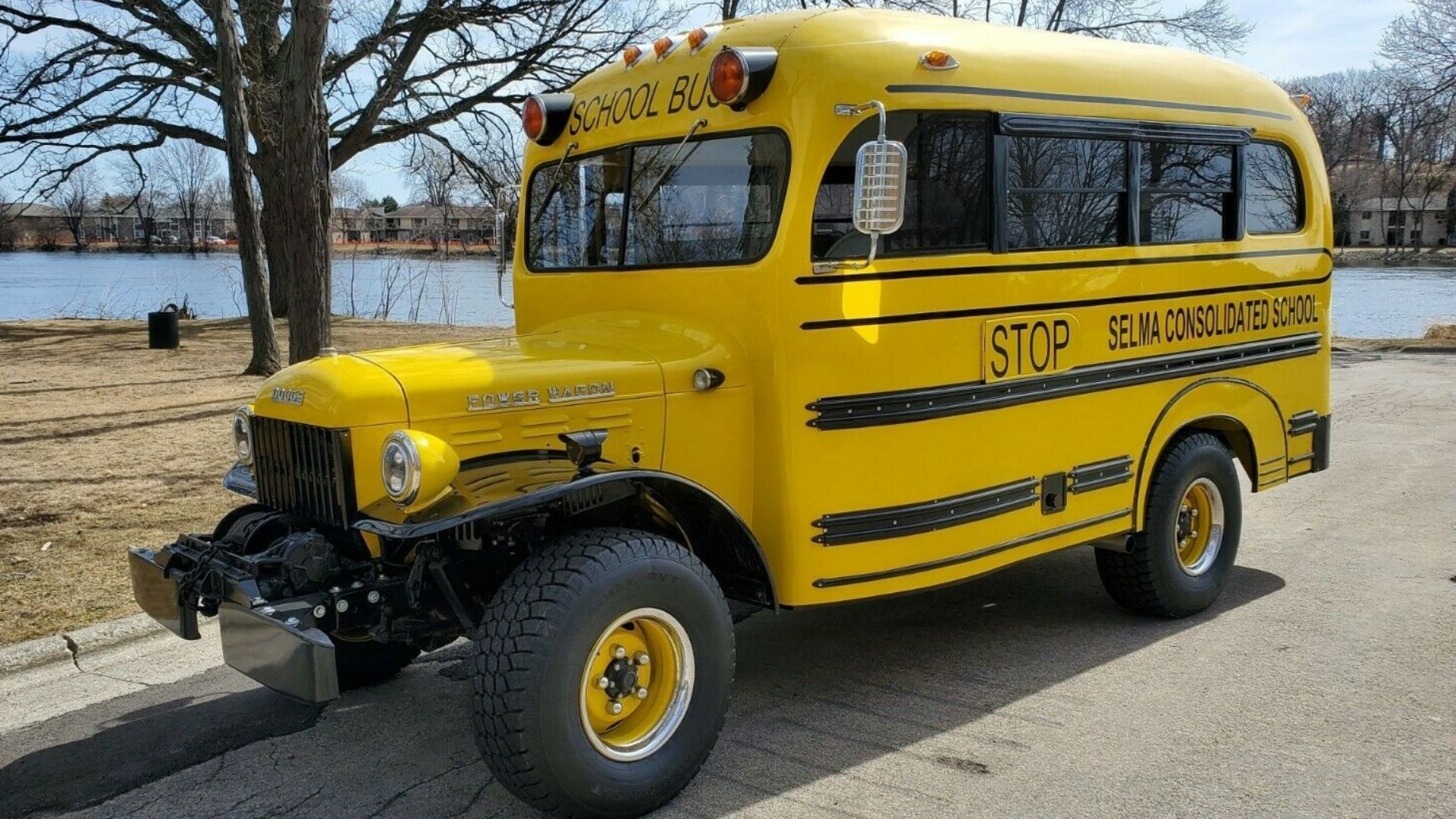 All the lights on this bus function and so does the door, which is a blast to use. This would be the kind of vehicle everyone will gawk at and plenty of people will want to board to check out. Speaking of the interior, there are benches for people to ride on and in the floor there's a 1-inch thick polycarbonate window to provide a nice view of the transfer case.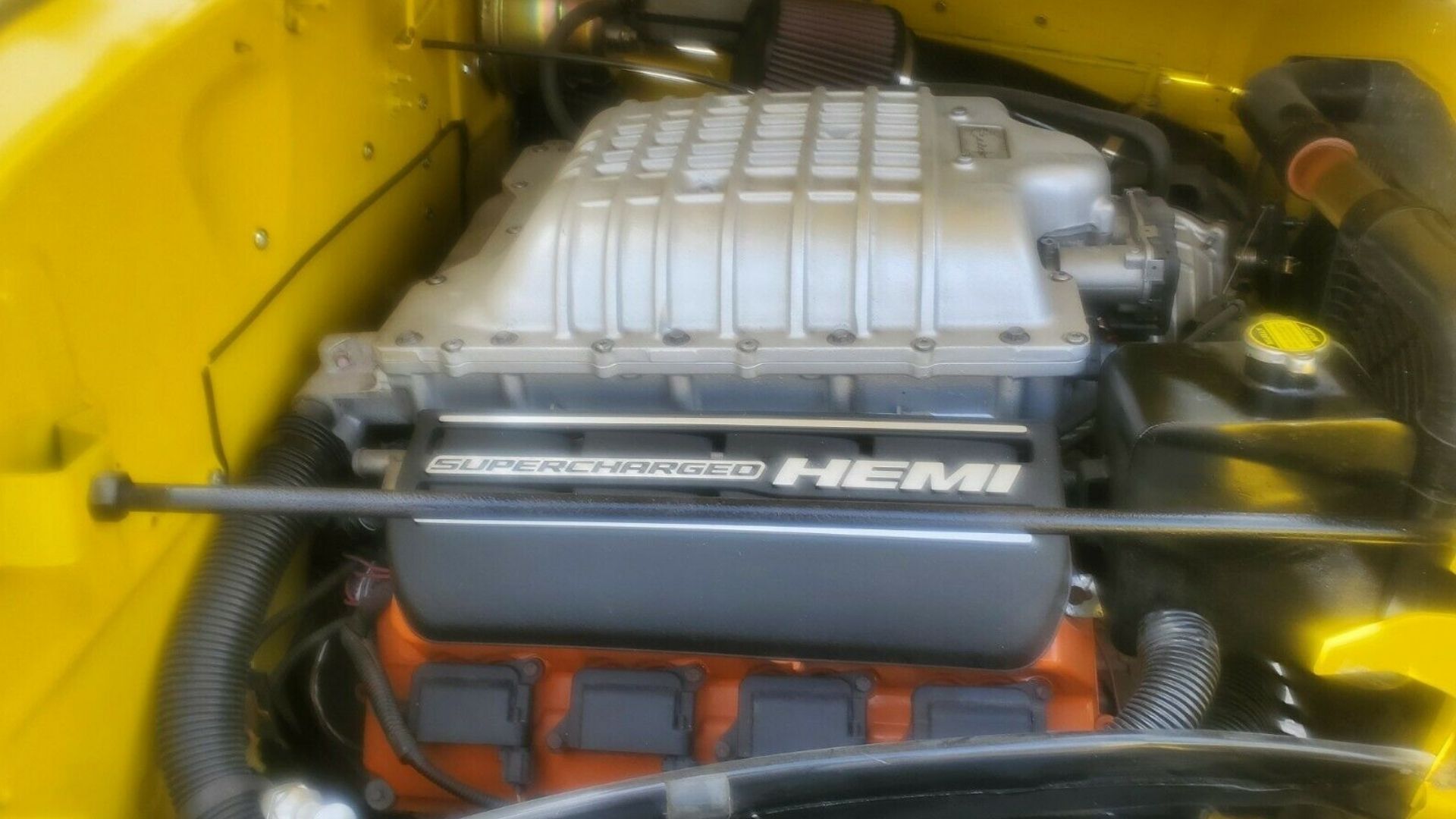 Soon, this build will be famous since it was used in the upcoming film Mayberry Man. It even comes with the Mayberry School District magnets and sign hung on the rear so you can recreate those scenes from the movie.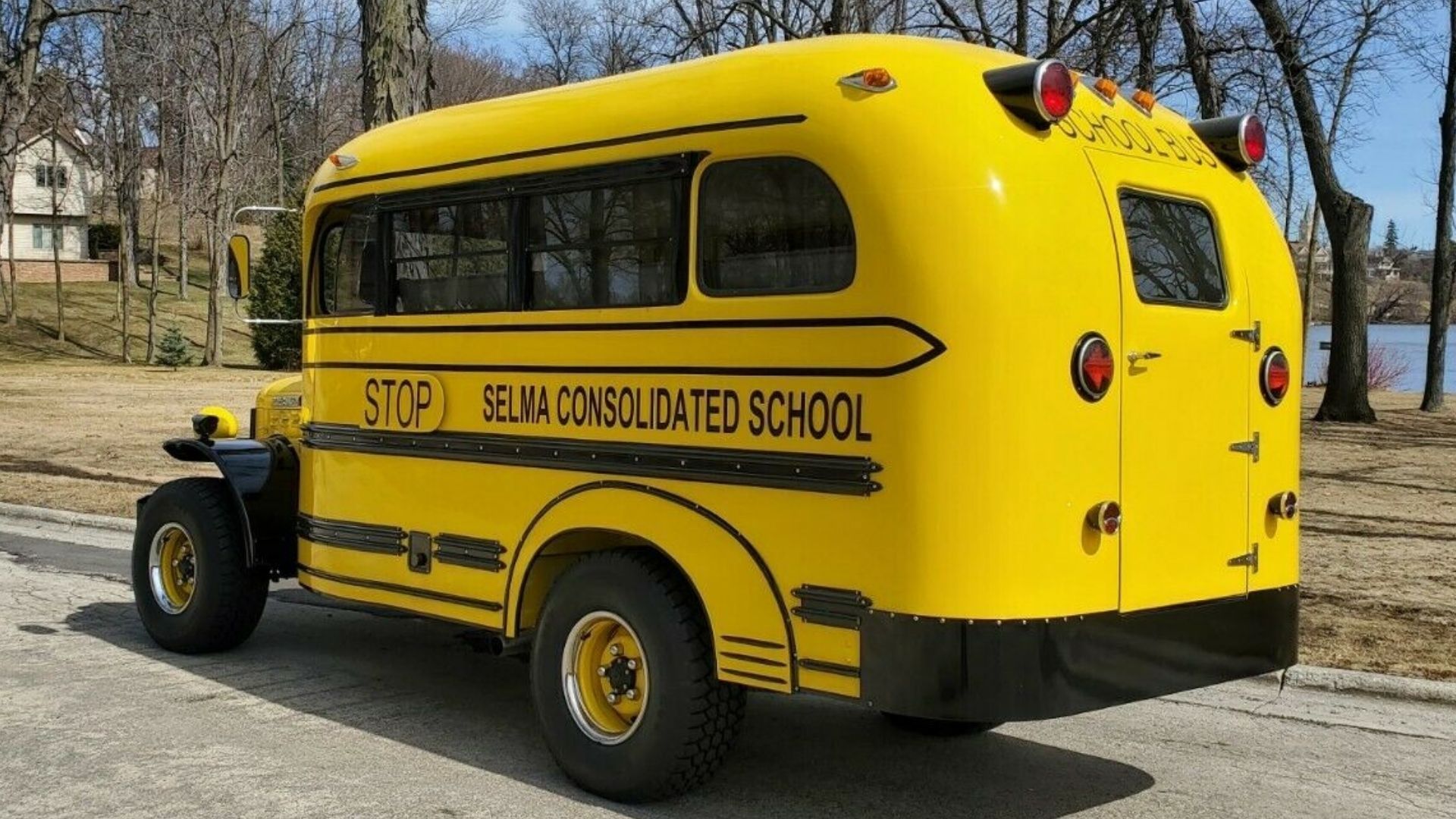 This is definitely for someone who likes attention and wants a completely unique, fun, and powerful vehicle. Check out the eBay listing here if you're interested.