What a fantastic build!
---
Most people will agree there's nothing quite like a classic 1968 Chevrolet Chevelle. The muscle car is easy on the eyes and packs quite the nostalgic punch, guaranteeing you'll get plenty of stares and complements no matter where you take it. And while the factory cars were nothing to sneeze at when it came to performance, rocking something like this restomod with a supercharged LT4 definitely ensures you get a big smile on your face each time you drop the hammer.
Check out a corner-carving 1966 Chevelle restomod here.
The car in the included video belongs to a guy named Lance. We think he's pretty lucky to have such a beautiful restomod Chevelle. With that supercharged LT4 this thing must scoot in a hurry, so you want some modifications to balance that power out.
Baer disc brakes combine with the modern chassis for excellent handling and control, making this Chevelle drive more like a newer car. Rolling on Forgeline RS5 wheels with Diamond Black Classics Red Line tires, this is one mean street machine.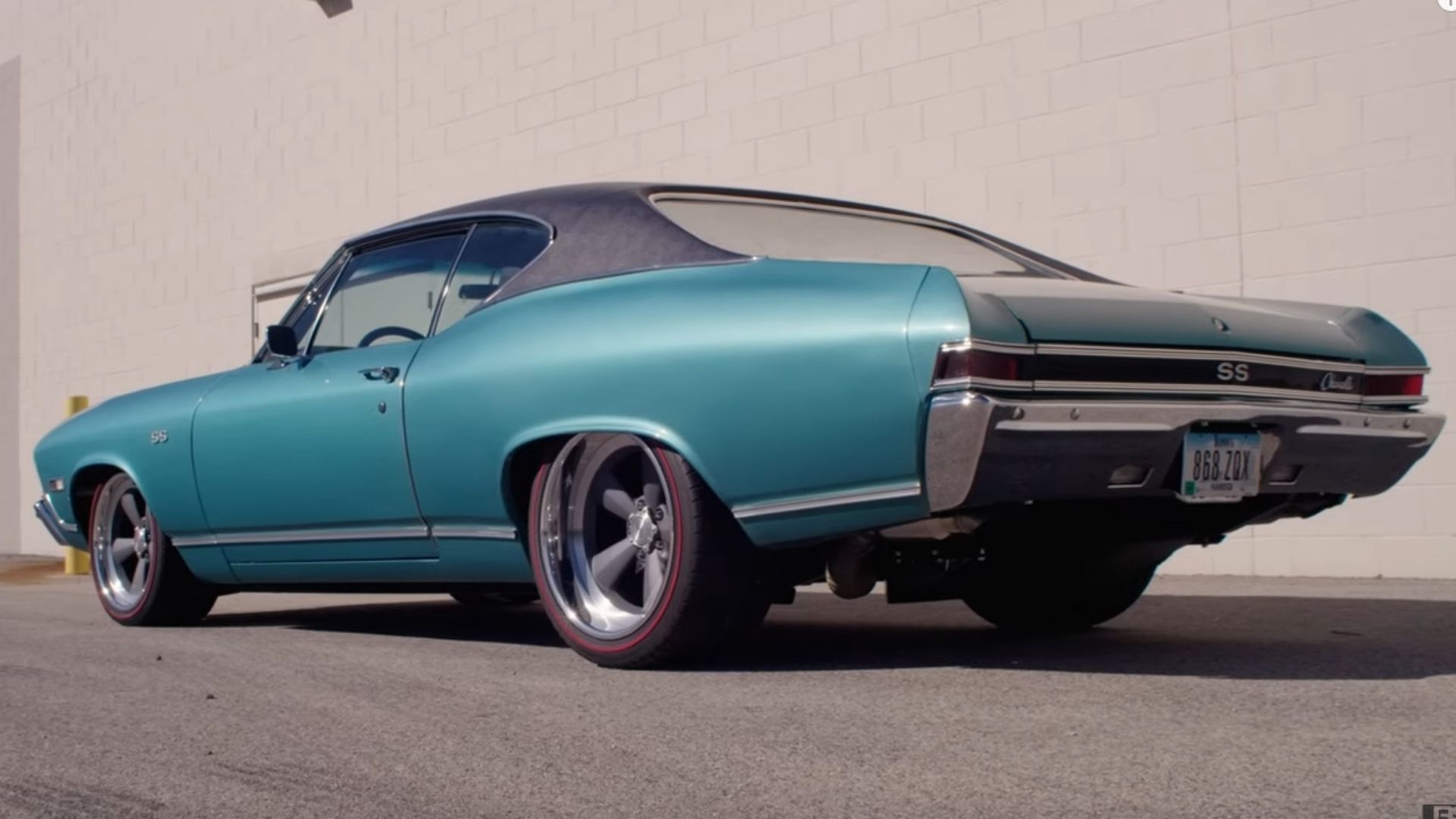 What's just as amazing about this build is the restrained nature of the exterior. With such hot performance, they could have changed it to be far more flamboyant, instead of keeping the overall factory feel of the car. It doesn't have that aggressive look of blacked-out trim, ghost flames, or whatever else which might look cool. Instead, this Chevelle stays truer to its roots, even though it's running a hotter setup than what it had originally. Since it had been fully restored before, it probably seemed like a waste to Lance to change up the look of the muscle car too much, and the result is excellent.
This car is a RoadsterShop build, which in the video they use to profile the chassis made for 1964-1972 Chevelles. If you watch it, which we think you should, they go through a nice profile of everything which comes with the chassis, as well as available upgrades. You can have them build something similar to Lance's car, which is quite the machine, or go with your dream spec since they have an impressive list of components ready for your car.