Celebrating their 20th Anniversary, Superformance secured licensing from Shelby to create an epic line of 20 limited edition Cobra MkIII tribute cars. Here's your chance to pick up one of these stunning cars still showing only delivery miles.
---
Superformance LLC was founded in 1996 by Jim Price. The goal was to design and build a range of historical and legendary sports car replicas and tributes to make some of the greatest cars ever built more accessible to the avid enthusiast. With a lineup of over six different models to choose from and delivery available around the world, Superformance has built a name for itself as one of the top suppliers of replicas and kit cars based on models such as the Corvette, GT40, and the formidable Shelby Cobra. Of those models, the most popular is without a doubt the Shelby Cobra MkIII.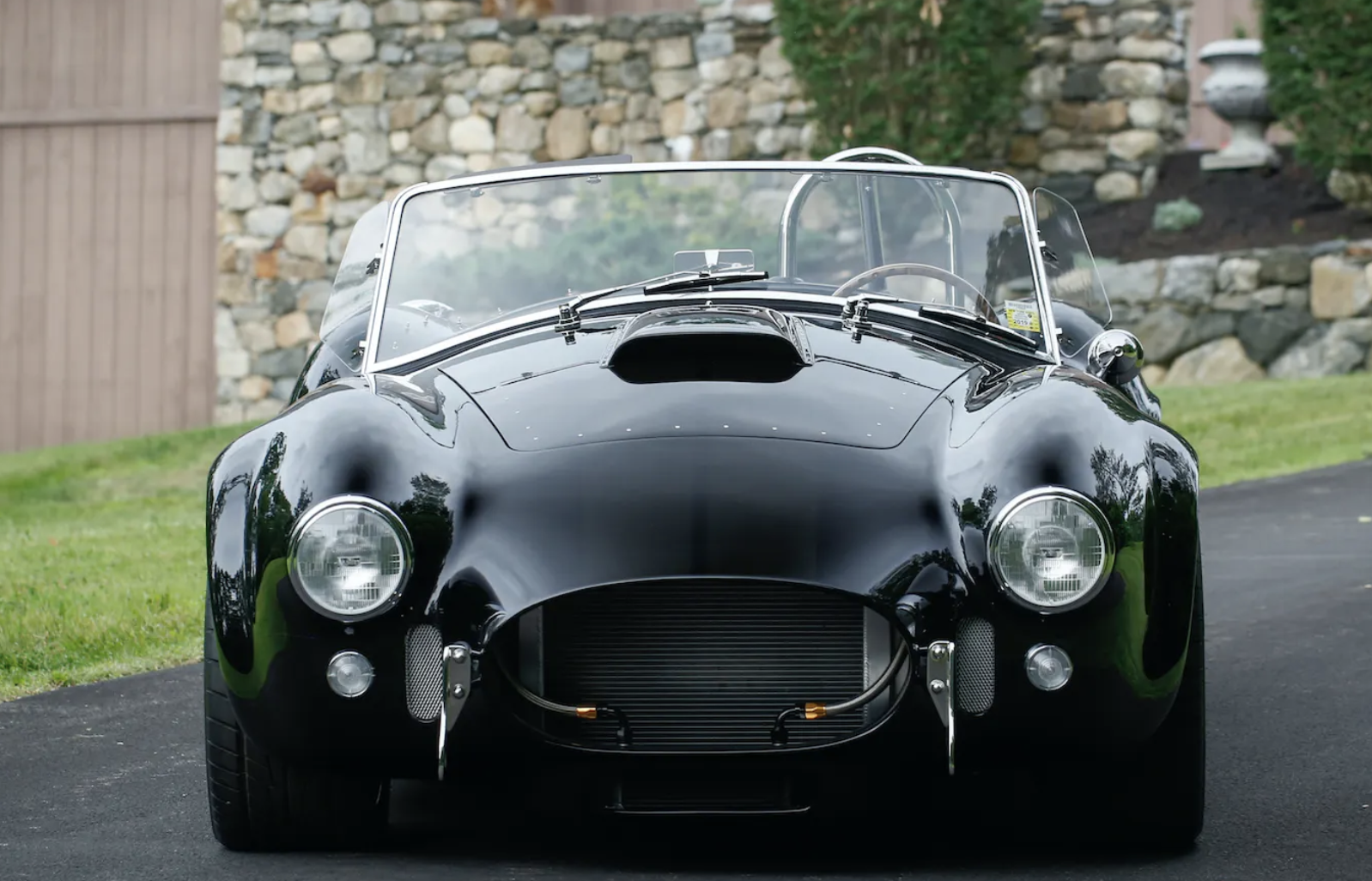 Celebrating 20 years of making some of the world's most high-quality replicas, Superformance was able to procure official licensing from Shelby to produce a complete turnkey version of the Shelby Cobra MKIII.
Starting with a heavy-duty TIG welded frame and a hand-laid fiberglass body, each Superformance 20th Anniversary Cobra is finished in a special black and gold color scheme. Under the hood is a 427 IR engine from Roush Performance making a blistering 560-horsepower. Backing the engine is a Tremec TKO 5-speed transmission and a fully independent rear end with a Bilstein coil-over suspension and Wilwood disc brakes at all four corners. Inside, the black and gold theme is continued with a black leather upholstery accented by gold diamond-quilted stitching and 20 Years Superformance branding on the backrests.