Of course, it should be available for the GMC Canyon as well.
---
Anyone into Chevrolet performance, even just casually, has bumped into Lingenfelter Performance Engineering. It's pretty much impossible to not since the Michigan-based tuner has been tweaking Chevrolet Corvettes, Camaros, and more for almost five decades. Now the company has a crazy plan to squeeze the mighty LT4 into GM's midsize pickup truck.
This serious upgrade isn't ready for the Chevy Colorado or GMC Canyon yet. When it is ready, the performance upswing is going to be huge. After all, the LT4 is a 6.2-liter supercharged V8 pumping out 650-horsepower. That's a big difference from the optional 3.6-liter V6 you can get from the factory, an engine Lingenfelter has been offering a supercharger package for, boosting output to about 450-hp.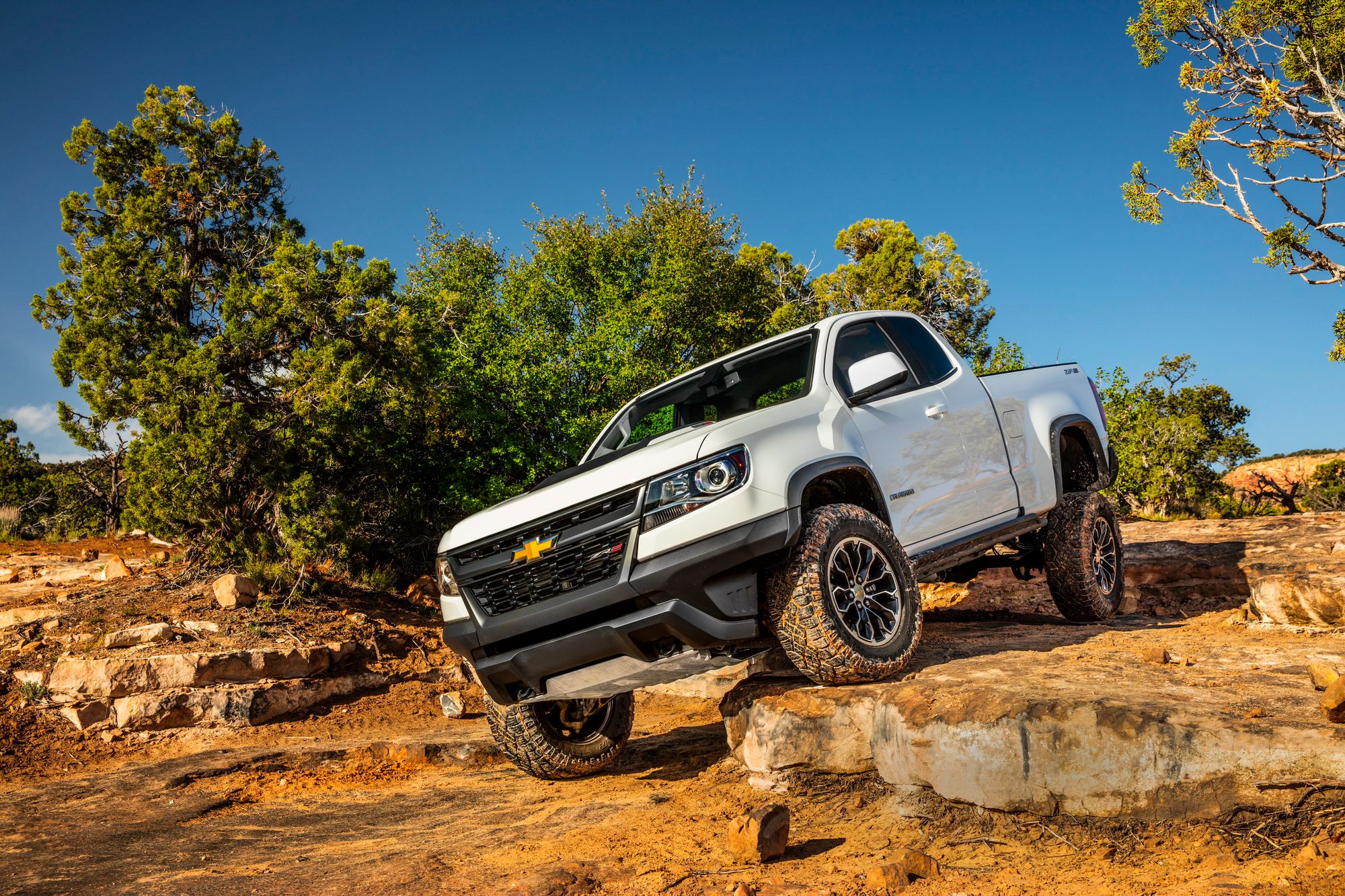 In case you don't know, the LT4 is the engine used in the Chevy Camaro ZL1 as well as the C7 Corvette ZO6 and the final Cadillac CTS-V. All three cars are known for their brutal acceleration and ability to smoke tires like mad, so you can just imagine what a Colorado with the same engine could do.
On top of that impressive factory performance from the LT4, Lingenfelter has a pulley upgrade package which will boost the V8 to 720-hp. Since Lingenfelter was showing off an upgraded Colorado with the pulley package installed, we feel pretty comfortable in speculating this option will be made available to the public.
The factory transmission can't handle this huge power increase, so Lingenfelter says it swapped in the 8-speed transmission used for the LT4. The factory-integrated BCM calibration is also included. In the video below, the Colorado is shown with its rear wheels on a dyno's rollers, so at least this one example is two-wheel drive. It's definitely possible a four-wheel-drive version of this upgrade won't be offered, but we'll have to wait and see on that.
As you can imagine, squeezing such a large engine into a smaller truck isn't exactly easy. Lingenfelter turned to Current Performance for help and the two companies got it done. This project is still a work in progress, so Lingenfelter isn't offering LT4 swaps yet, although it looks like that will be happening soon.
Images credit: Chevrolet