A lot of work went into this wicked Nova!
---
Adventure Classic Cars has a beautiful Triple-Black 1969 Chevrolet Nova in their inventory right now. Listed at just over $30,000, the straight bodied car wears the glossy black coat and black vinyl top well and features an all black interior. Only straying from the devious monochromatic color scheme for the Redline tires and various chrome parts. However, looks are not the only wicked part of this car.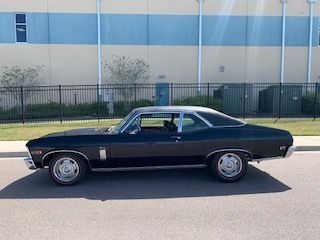 A highly modified 454 Chevy Big Block bored to 468 cid emits a bone-chilling rumble. The massive engine is fitted with a high performance, high lift camshaft, a Holley 4-barrel carburetor, aluminum intake manifold, and tube headers. Performance spark plug wires and distributor provide plenty of spark and dual electric fans keep things cool.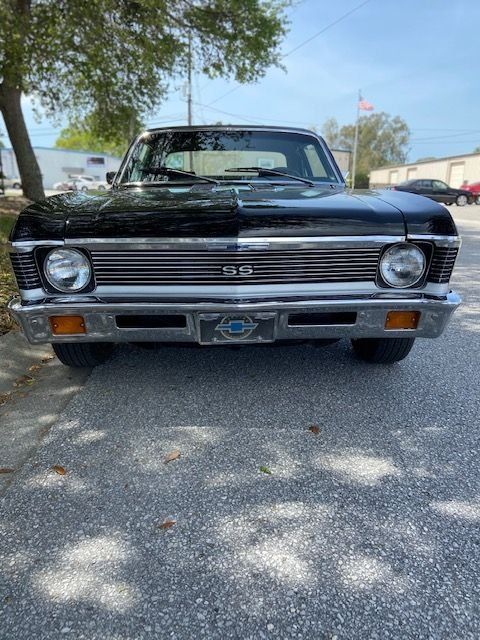 Despite the heavy modifications, the engine bay is very clean and detailed nicely. Although, to a keen eye, the car is clearly not fitted with a 427 Turbo Jet as implied by the open element Chevy style air cleaner and should put out quite a bit more power than 425 horses.
The interior is well done and features black vinyl upholstered bench seats on top of black carpeting. The dash is fitted with a nice mixture of both factory and aftermarket gauges and an AM/FM/CD stereo system. Moreover, the  SS factory steering wheel is a very nice touch and the floor mounted shifter perfectly controls the Muncie 4-speed.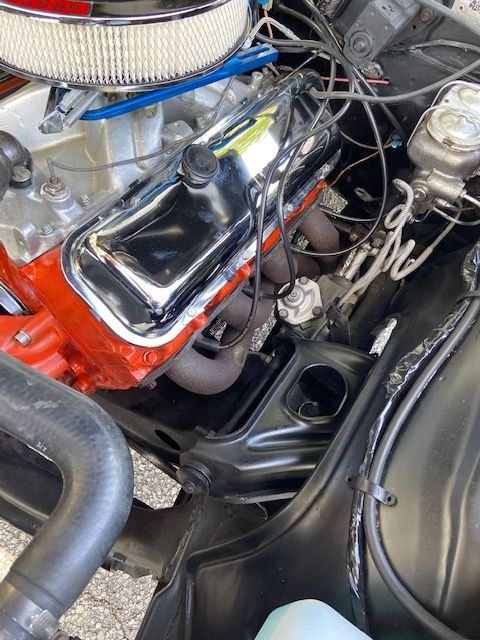 With its straight and tight body lines, shining chrome, SS and 427 markings, and sinister rumble this Nova is a real head turner.
Related Articles...