The power of social media kept eyes peeled for a 500-horsepower drag racing car that was recently stolen out of a Connecticut driveway.
---
As car enthusiasts, we taking pride in our hobby and cars is an understatement. Not only that, we usually drop a nice chunk of change on to make these cars our own no matter if its a few cosmetic modifications to stand out, big tires for an off-roading Jeep, or go-fast goodies for the drag strip. When it comes to our pride and joys, we all can appreciate the hard work and effort, money, and everything else that involves this great passion of ours. A Connecticut man's 2020 Toyota Supra was stolen out of his driveway which had car enthusiasts from all over keeping their eyes peeled for the red drag car. As of today, the good news has been shared on social media as the stolen car was found hiding under a tarp in New Haven, Connecticut.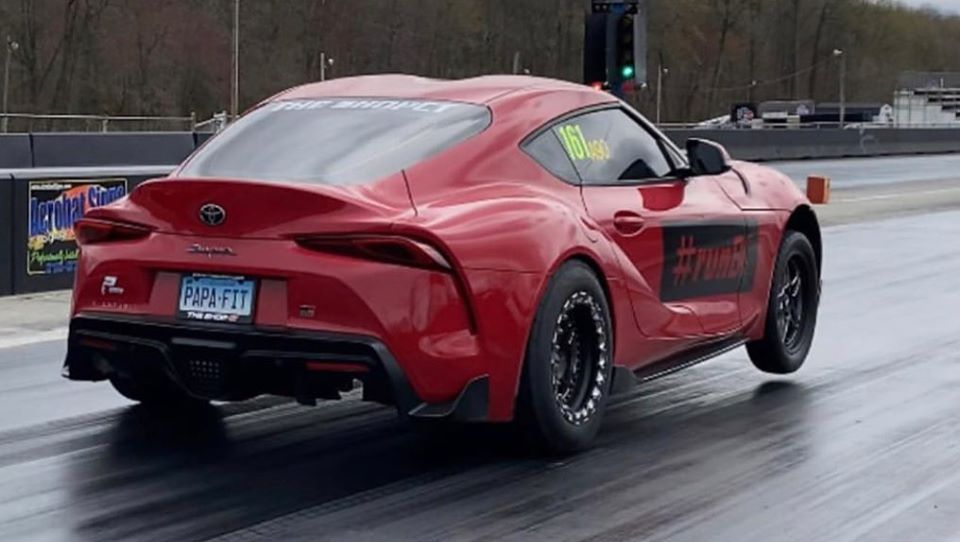 Mikey Botti purchased an all-new 2020 Toyota Supra, and since he took ownership of the car he has spent the last year dedicating precious time and hard-earned money tuning and upgrading the Supra into a drag racing animal with 500-horsepower. Unfortunately, the car was stolen from him while it was sitting in the driveway of his home in Milford, Connecticut.
On his Instagram account, Botti made a post about the stolen Supra and mentioned that a black Infiniti G37 pulled up with a posse of thieves. They men were able to bypass the car's immobilizer which allowed them to drive away with Botti's modified Supra. Even more, they were able to disarm the BMW-based tracking software to ensure that the car could not be tracked through a GPS system. Thanks to a neighbor, both cars were captured on camera leaving the area which offered a small glimmer of hope to possibly catch those responsible for the crime.
Another issue that worried Botti was that the motor likely wouldn't last if driven for a significant amount of time due the Supra tuned to run on a combination of methanol and ethanol with pump gas in his tank.
A report was made by Botti on Facebook, that the car was spotted in Middletown, CT. The report was unsure whether the car was still outfitted with its drag radials, the vanity plate that reads "PAPA FIT", or stickers adorned to the body of the car. If the thieves were smart, they'd get rid of the obvious things that would identify this as the stolen Supra.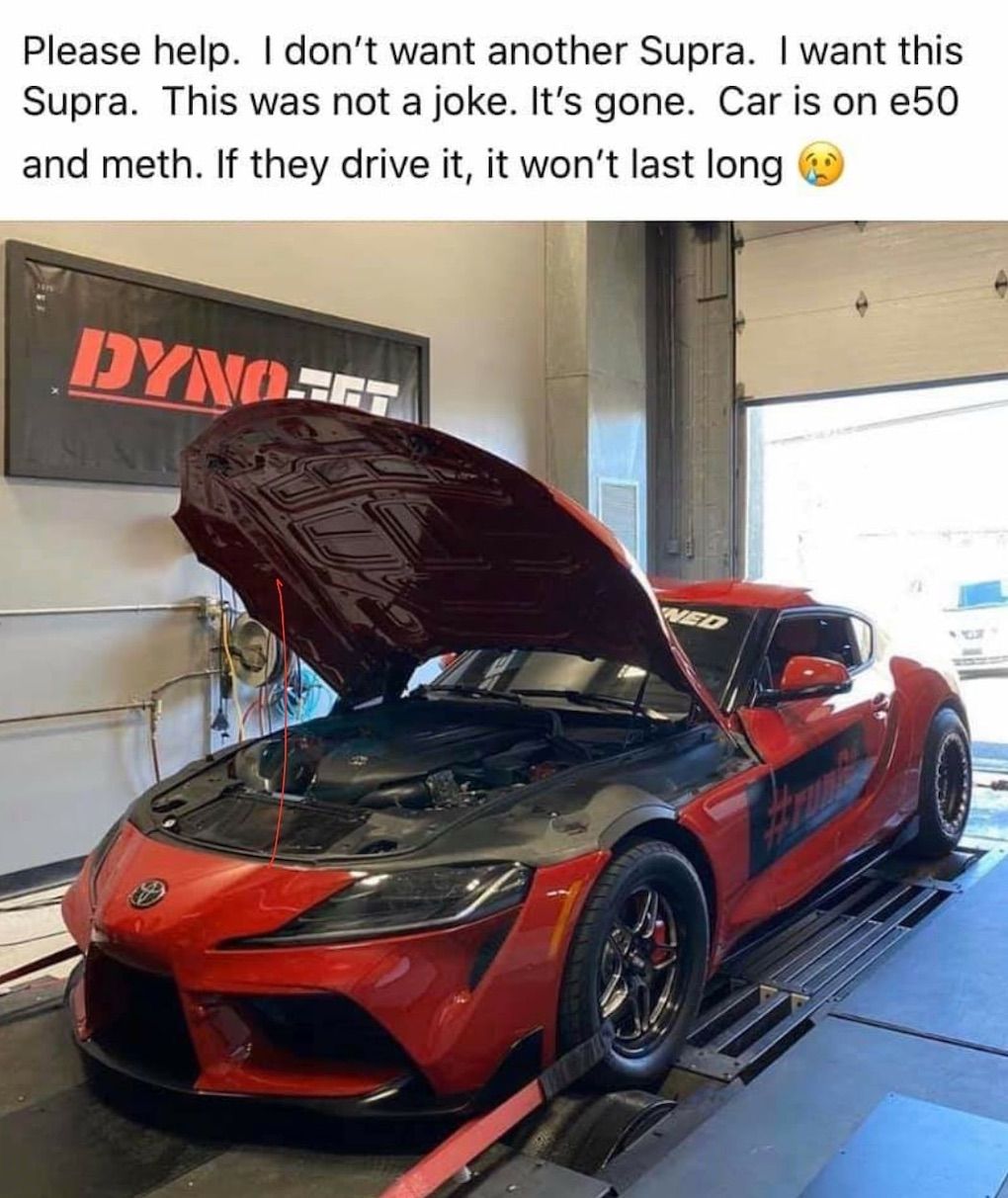 Botti made a post on social media saying: "Please help. I don't want another Supra. I want this Supra.  This was not a joke. It's gone. Car is on e50 and meth. If they drive it, it won't last long."
On top of the pleas for help to recover his stolen drag car, Botti was also offering a $5,000 reward to ensure the car made it back to him. It appears that the posts regarding the stolen Toyota Supra still being missing have since been removed on both Instagram and Facebook, meaning that the recovery has happened and he has been reunited with his beloved car.
Good news has come from this, and this racing Supra was spotted under a tarp in New Haven. From the photos, it appears that the car remains completely intact, and we sure hope that's the case in the entirety of the car inside and out. We are happy that Mikey's Supra was found quickly and in one piece.
Source: Car and Driver
Read More Stolen Car News Here...