This pony comes with a customized interior and overall fantastic looks.
---
Some people absolutely love the fastback styling of muscle cars like this 1973 Ford Mustang Boss 302. After all, it's a styling that hasn't been replicated to any degree by modern Ford Mustangs (yet, that is) and so it remains unique. Considering this car is the high-performance, wilder variant of the pony car for 1973 it's that much more desirable.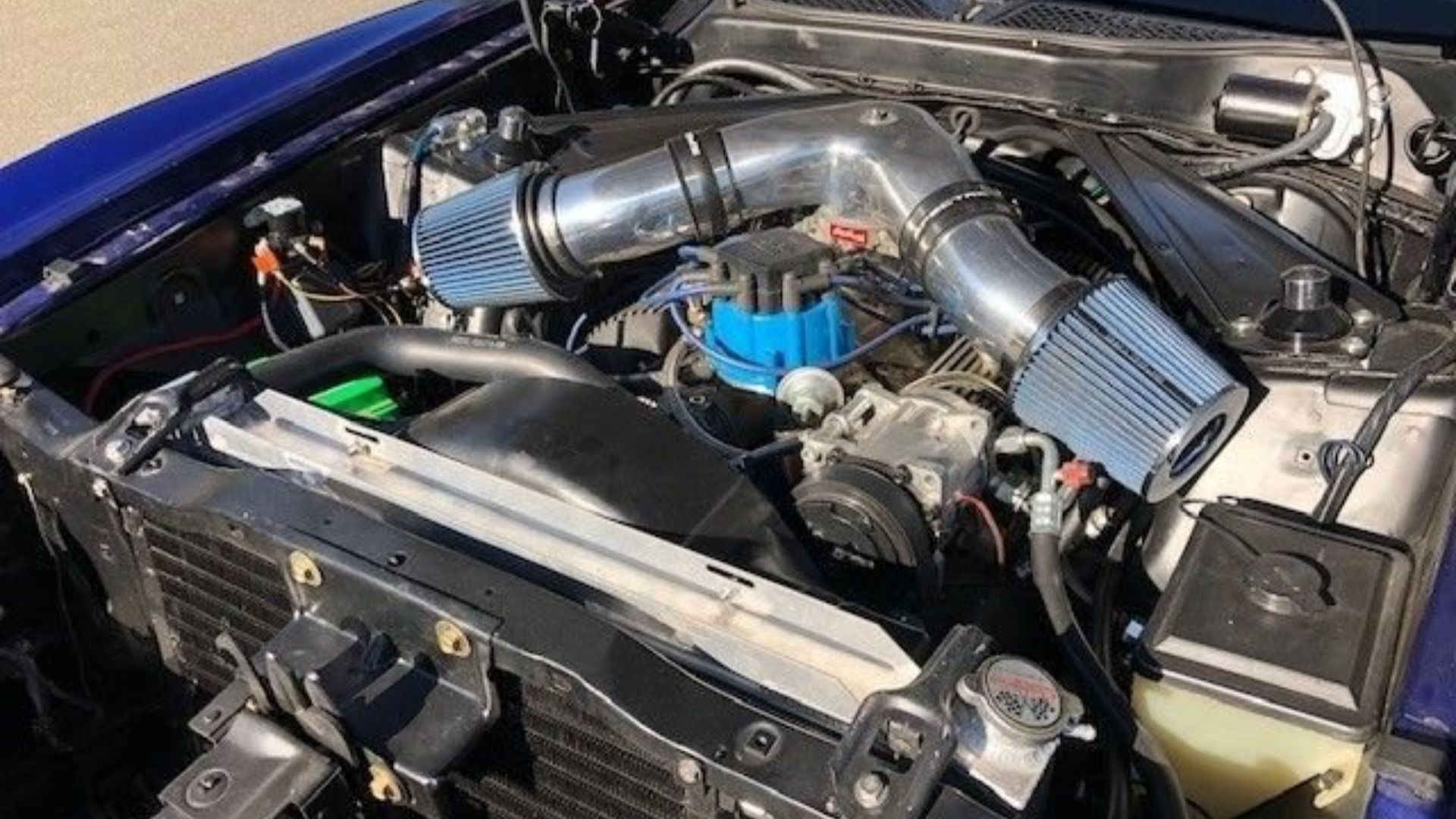 There are many good times to be had behind the wheel of this Boss 302. After all, this car is packing the HiPo 302ci V8 which hits pretty hard and sounds better than other options from '73. A C4 automatic transmission means you don't have to learn or remember how to manage the third pedal but instead can just get in and let the good times roll.
People will stop and notice that smooth dark blue exterior which pairs ever so nicely with the white stripes and graphics. This combination also flatters the simple, muscular lines of the body, a look that can be confused with nothing else.
It's obvious the owner spent a lot of time and money on the interior, which has been customized in some really nice ways. One of the most obvious upgrades in the three-spoke steering wheel with a real wood rim. There are also tastefully-done two-tone inserts in the seats and a center console with dual cupholders. A modern sound system with Bluetooth plus air conditioning make this something great for cruising around on a hot summer day.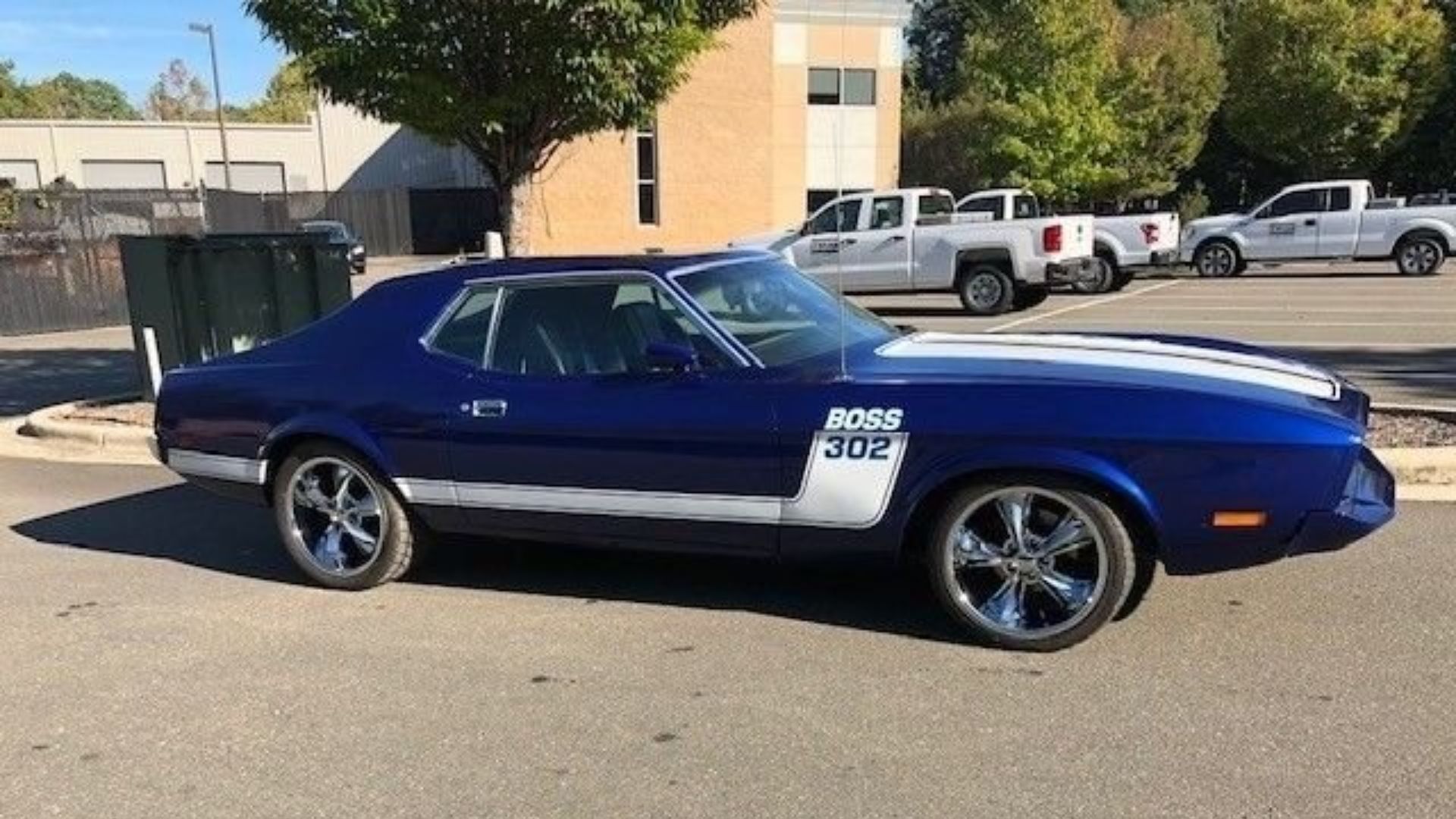 1973 marked the final model year of the first-generation Mustang before Ford blew it with the Mustang II. As a result, many Mustang fans view cars like this with a fair degree of fondness. However, these later models are also far more affordable to grab than 1970 and earlier model years for the Mustang, so if you're just getting into collecting or are looking for a budget-friendly classic, something like this could be an excellent fit.
Not everyone is going to be excited about this car, but this 1973 Ford Mustang Boss 302 is a good fit for the right kind of enthusiast. If you think it's the ride for you, get in touch with Premier Auction Group, the dealer handling the sale.
More American Muscle