Going sideways in this JDM would be supremely entertaining.
---
Fans of JDM cars know the Nissan Silvia is a great way to travel sideways through turns. They're also fun to drive in straight lines. And while the "big brother" Godzilla Nissan GT-R has overshadowed this lower-key sports coupe, that doesn't mean you should just pass it by. There's a chance for you to get your hands on an S15 Silvia before anyone else in America, and that's pretty cool.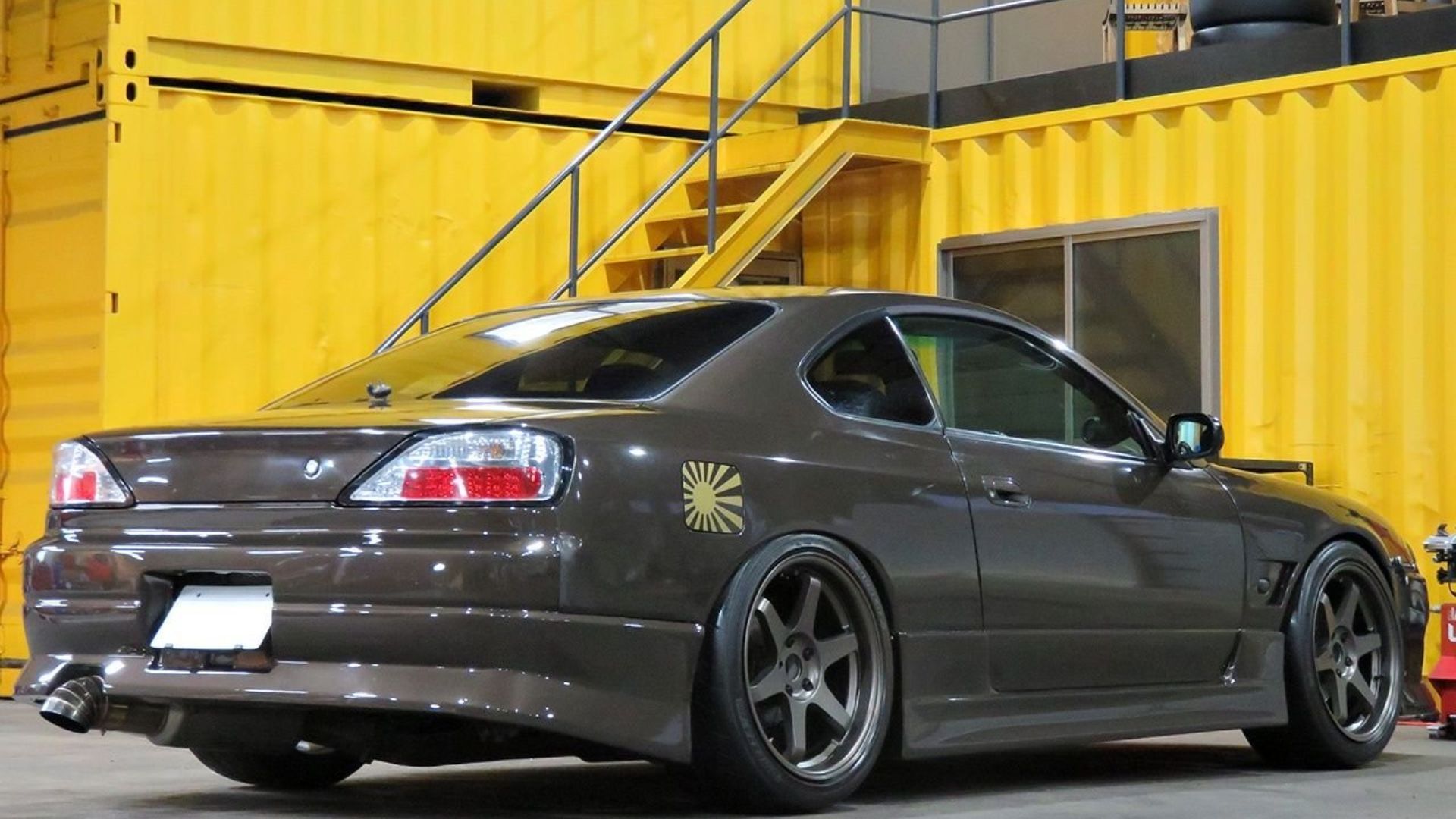 To be clear, this car is located in Japan right now. It isn't eligible to import into the United States until 2024, unless maybe you can pull some favors from friends in high places. So just know if you buy the car there are options to store it in the island nation and then transport it here in four years.
This S15 is a 1999, the first model year to kick off the final generation of the Silvia, which ran through 2002. It boasted quite a few big improvements over the S14. In fact, many enthusiasts agree it's the best generation of the Silvia.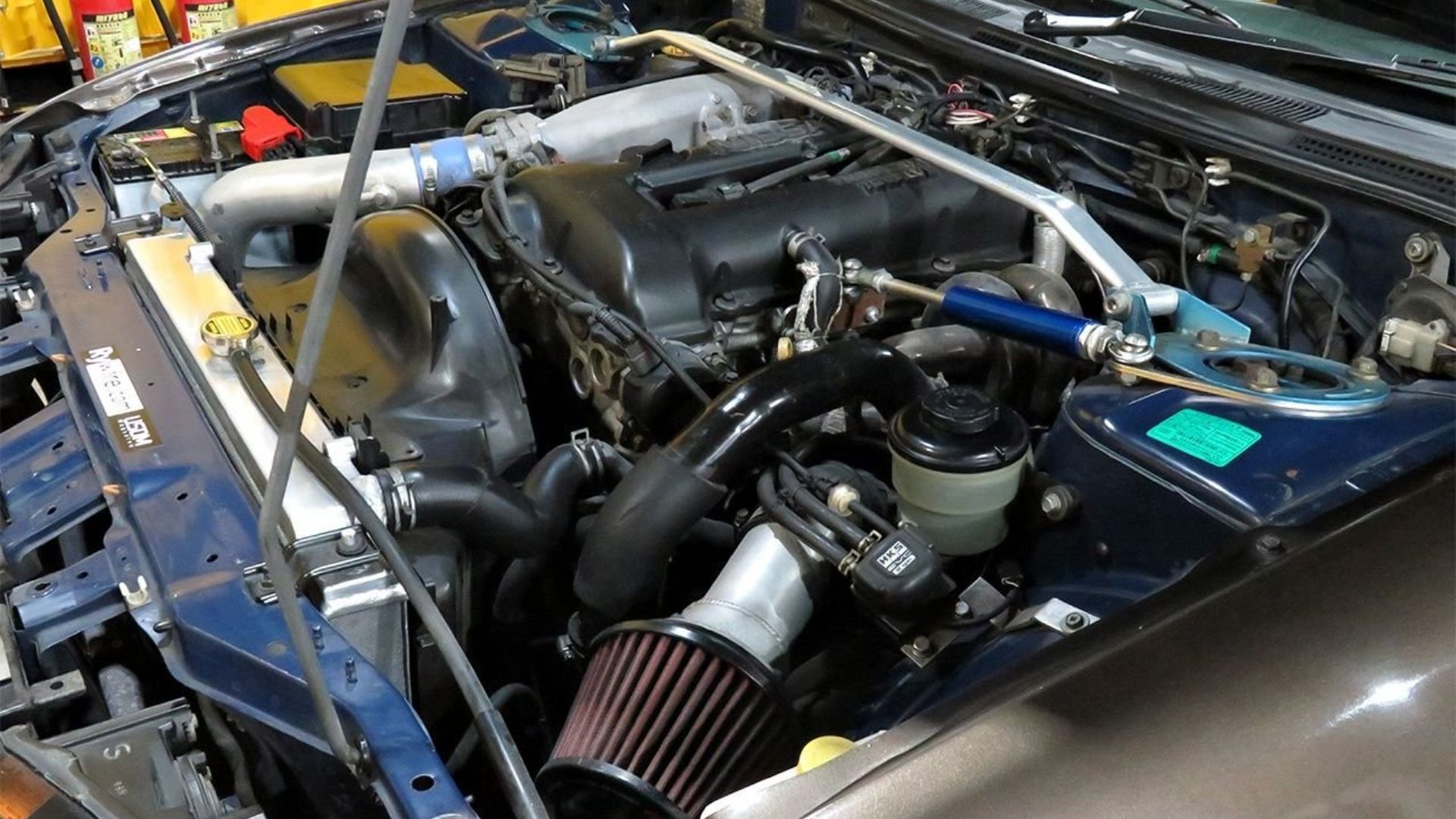 Nissan coaxed 247-horsepower from the SR20DET 2.0-liter four-cylinder engine for the Spec R and 200-hp for the Spec S. To pull that off, engineers swapped in a ball-bearing turbo and tweaked the ECU, making a difference you feel immediately.
This particular car has been modified, and while the dealer doesn't list out the mods it's obvious there's an upgraded exhaust, intercooler, front strut brace, air intake, and turbo. Plus, we can see at least one aftermarket engine damper, something you only add after increasing power dramatically. There are more modifications for the interior, including a racing seat, Momo steering wheel, and aftermarket gauges. If you have questions, which you no doubt do, contact Toprank Motorworks, Inc.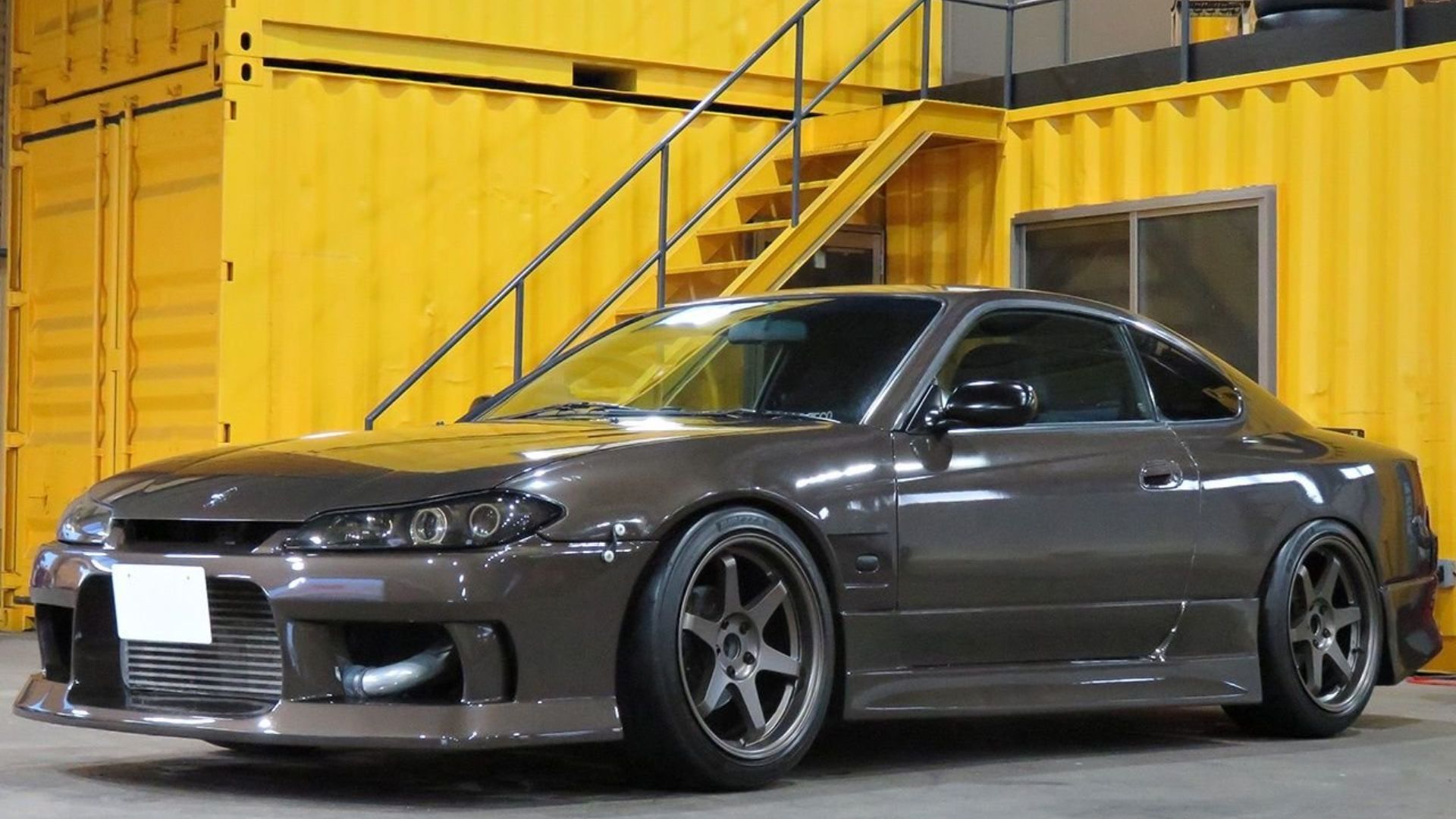 Why would anyone buy this 1999 Nissan Silvia since they can't drive right now? Delay of gratification builds character, if you ever listened to your elders you'd know that. Plus, prices for S15 Nissan Silvias likely aren't going down in the next four years, but instead could increase a healthy amount. Not everyone will agree with that, but this could be a nice investment for someone who's been dreaming of such a car for about 20 years now.
More JDM Cars