Imagine taking this cruiser out on the open road.
---
It's Memorial Day, a time to remember those who laid their lives on the altar of freedom. While there are certainly a variety of good ways to observe such a sacrifice, some would consider cruising along on an American-made motorcycle like this Harley-Davidson Softail Slim S very appropriate.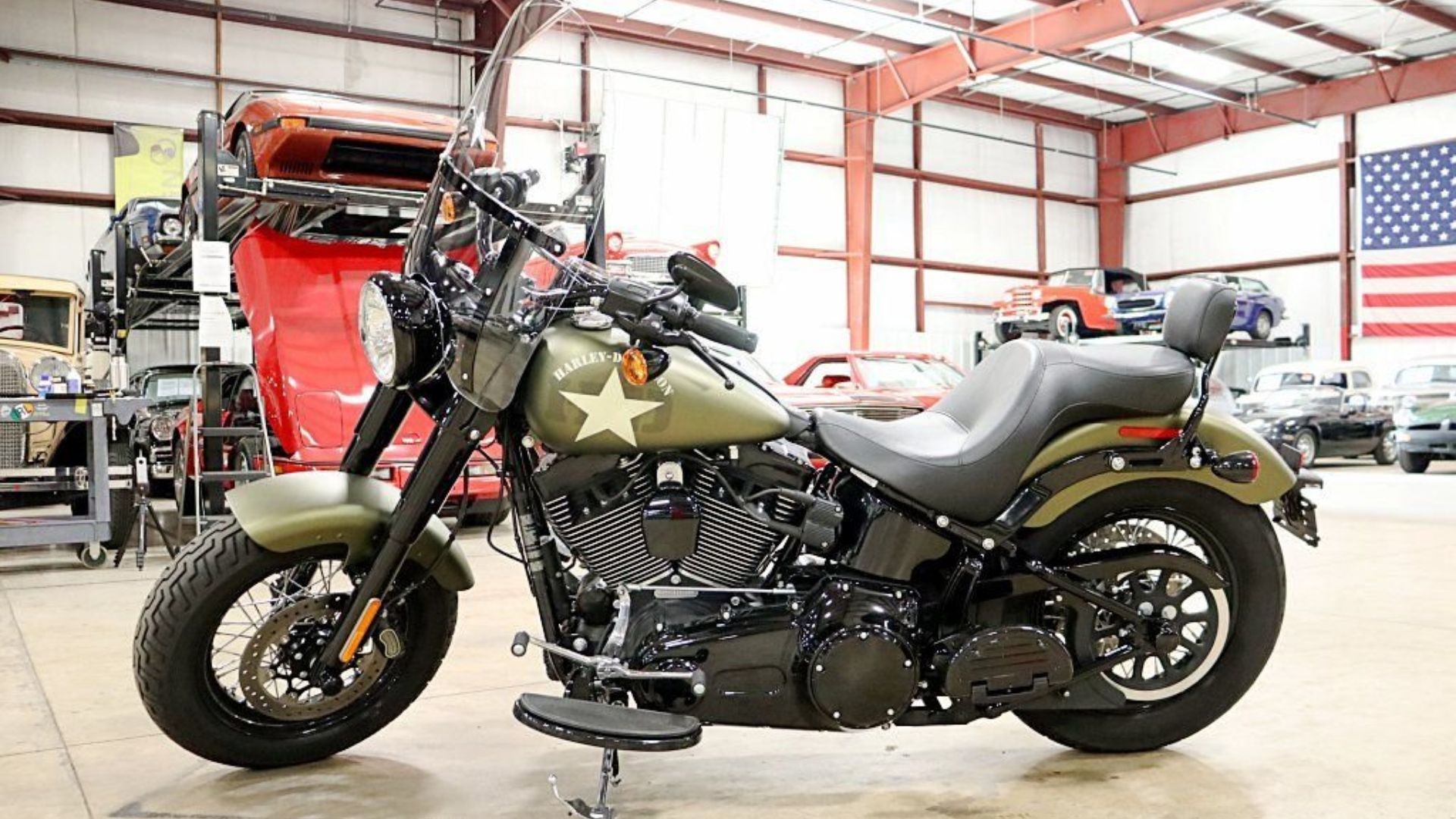 This bike come off the factory line with that military-inspired Olive Gold and white graphics, including the large five-pointed star. Most of the brightwork you'd normally see on a Harley is replaced with gloss black, a look many people prefer. While it doesn't quite look like the Harley-Davidsons used during WWII, this motorcycle certainly leans in that direction. At the same time, you benefit from modern innovations and comforts, so you can hit the open road and not suffer.
You won't be disappointed by the performance of this bike. The 110ci Twin Cam B engine is more than enough to get this relatively lightweight motorcycle scooting in a hurry. Just know this is no sport bike, but it is fun to get up to freeway speed in no time. Plus the engine doesn't send vibrations throughout the chassis. There's a smooth hydraulic clutch and throttle-by-wire system, which eliminates the need for lines which can get in the way.
As many have come to expect from Harley-Davidson, this bike comes with quite a few bells and whistles you'll love. A windshield keeps the bugs out of our teeth, something which is nice for longer rides at higher speeds. A sissy bar and rear flip-down floorboards are ideal for highway travel with a passenger. Speaking of longer journeys, cruise control helps you keep a consistent speed. There's even a security system, so you can leave it parked in public with more confidence.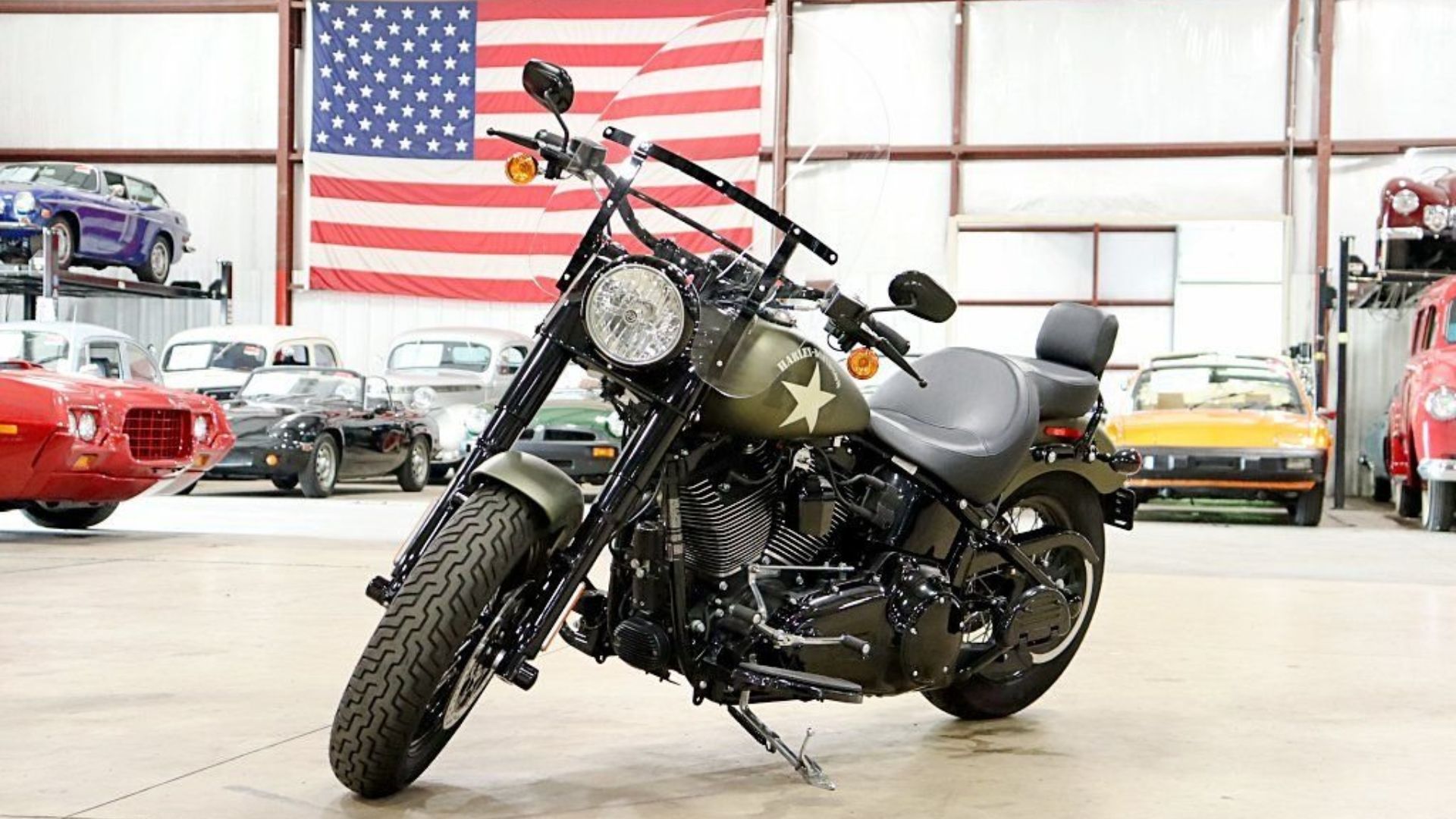 If you think this 2016 Harley-Davidson Softail Slim S is the ideal way to celebrate your freedom, contact GR Auto Gallery, the dealer selling this motorcycle, and make an offer.
Read More News