Imagine the things you could do with this rig.
---
Classic Jeeps are among some of the most patriotic vehicles you can buy. If you were to grab this 1955 Willys Jeep M38A1, which proudly served the country as a military police vehicle, you'd get all kinds of invitations to lead parades on Independence Day. That's just the beginning, because a unique off-roader like this really opens up doors. It's something to think about.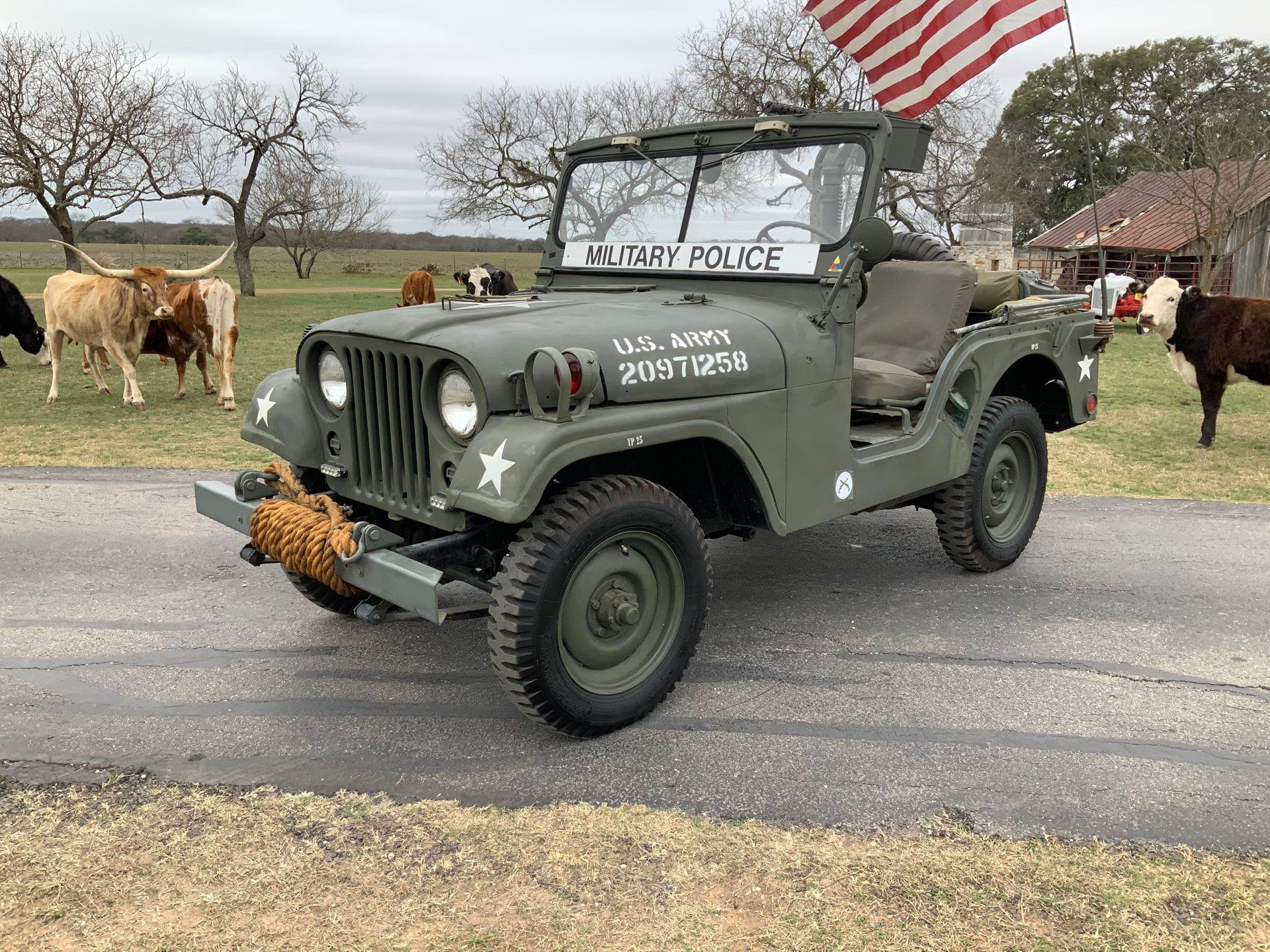 There are, of course, more reasons to consider this M38-A. If you're a fan of Jeeps and want to preserve the past, this one is most definitely worthy of such efforts. The stories this vehicle can tell, that all classic military Jeeps can tell, would captivate most.
This one is still decked out like it's ready to start patrolling for scofflaw servicemen. Military police graphics make that clear, while a non-firing m1919 30-caliber machine gun mounted in the rear shows you mean business. Of course, this Jeep is painted olive drab and has the other US Military markings, plus a matching jerrycan in the rear.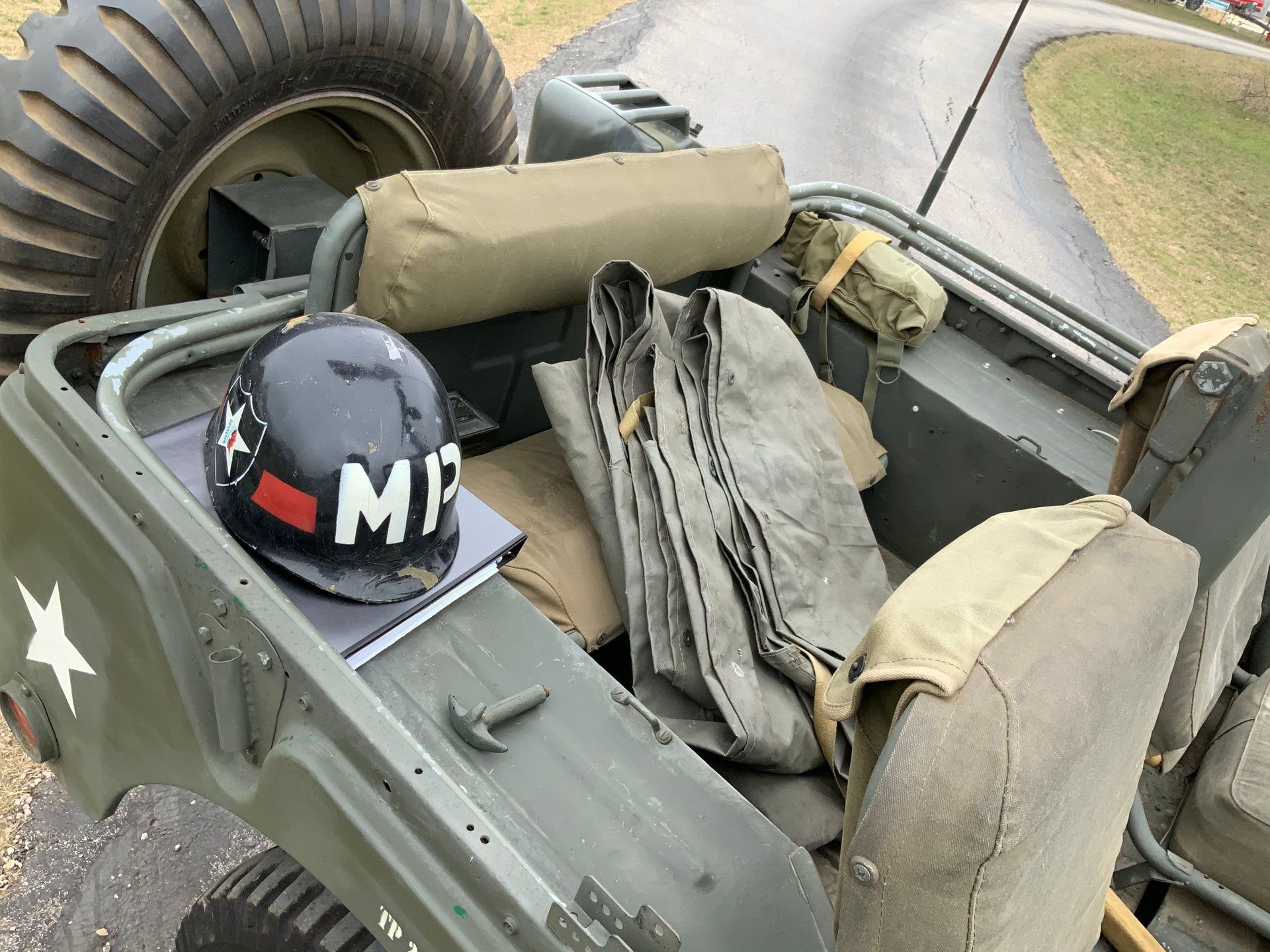 A canvas top is included, in case you want to get out of the sun or take shelter from the rain. Under the hood is a correct Hurricane F-Head 2.2-liter 4-cylinder engine, while the interior features the original controls.
Adding to the fun is a vintage MP helmet included with this vehicle. You'll also note the hand grenade shifter ball, a cool customization which was most assuredly not military-specification.
The historical significance of the Willys Jeep M38A1 goes beyond just the fact it served in the military. As the first Jeep to use a round fender, it influenced the styling for the Jeep CJ-5. Production started in 1952 and lasted through 1971. While many were destroyed in combat, those that survived are known for being incredibly durable.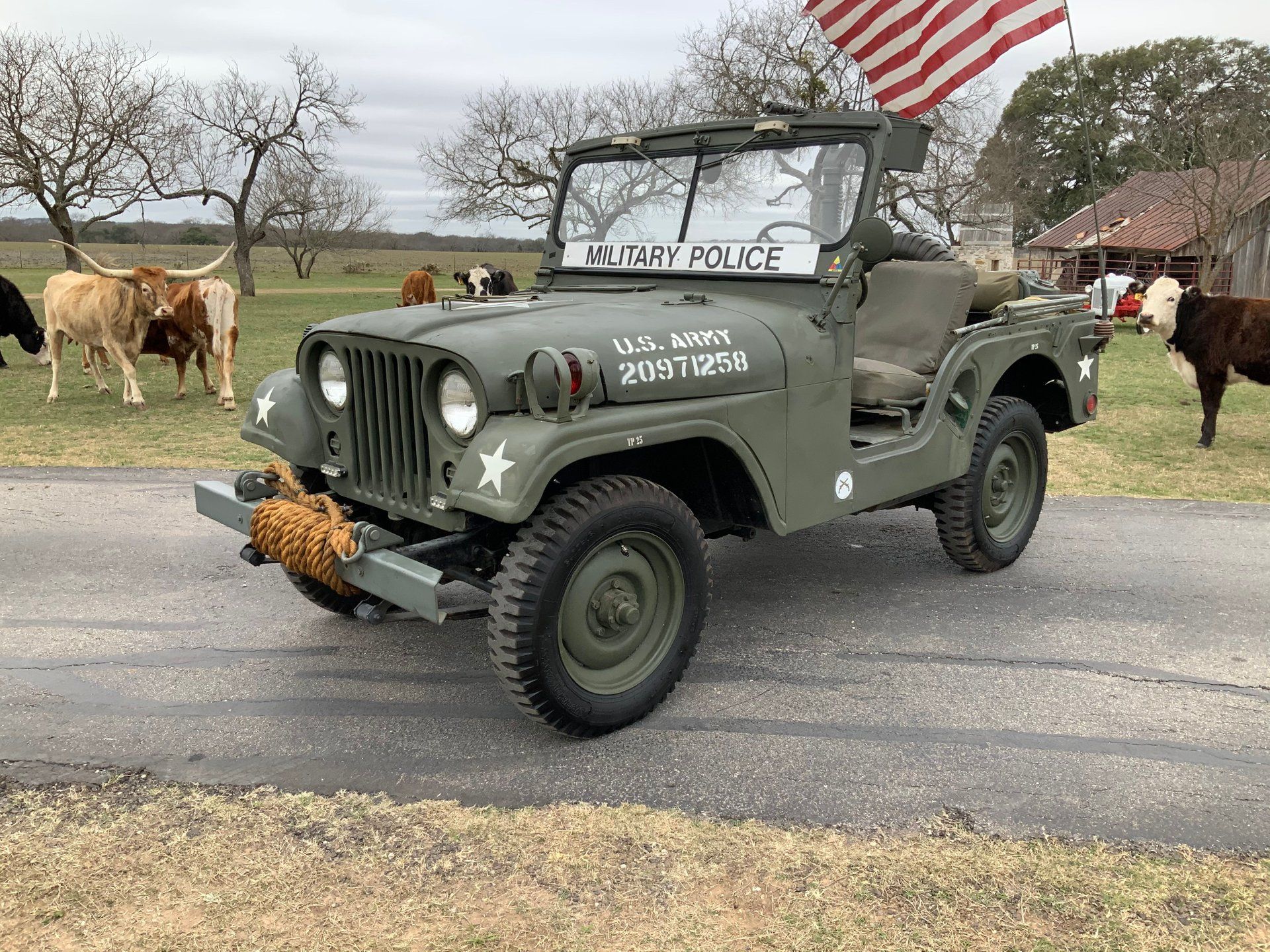 If you want to add this unique military Jeep to your collection, it's being sold right now by Street Dreams.
More Cool Off-Roaders