Just 56 of these hand-built classy convertibles were made for its final 1976 model year.
---
Built by hand as a grand touring car, the Jenson Interceptor was produced from 1966 through 1976 at the Kelvin Way Factory in West Bromwich near Birmingham, England. For its final production year in 1976, only 56 convertibles were produced. Premier Auction Group is excited to offer the opportunity to own a rare 1976 Jensen Interceptor Convertible through online auction. This particular British roadster was owned by well-known artist and sculptor Wendell Castle and his wife for many years.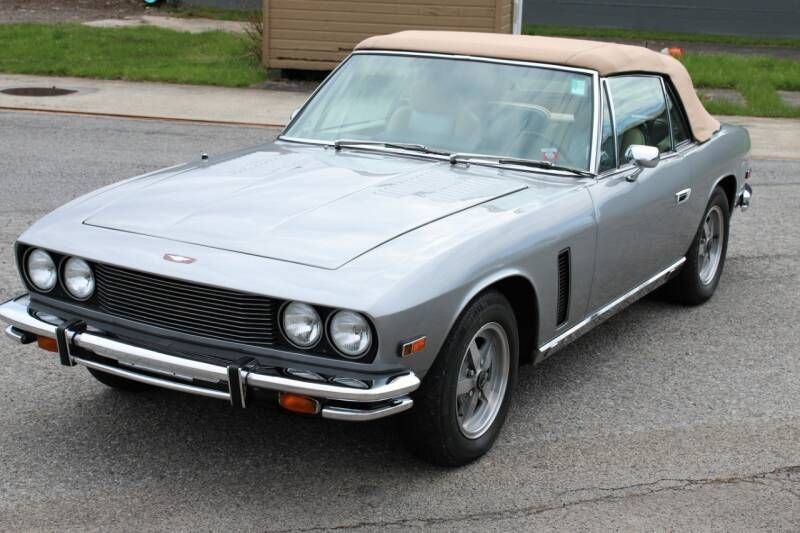 An outside firm known as Carrozzeria Touring of Italy designed the body of the car. This example is finished in an elegant silver with a contrasting tan convertible soft top to protect the cabin from the elements. Inside the car exudes luxury and class with two-tone leather upholstery in tan and silver and a full dashboard made of wood.
Under the hood sits an overhead-valve Chrysler 440-cubic-inch (7.3-liter) V8 engine topped with a four-barrel carburetor and backed by a 3-speed TorqueFlight automatic transmission. The manufacturer claims that the car can sprint from 0 to 60 miles per hour in 7.5 seconds and can reach a top speed between 135 and 142 miles per hour.
This happens to be one of the last models built by Jenson Motors Ltd, as the company faced difficult times come 1975. The company owed to the global recession back then and the oil crisis. The plant was forced to cease producxtion and close its doors for good in August 1976.
When it comes to the Jensen convertible cars, the paper trails are thin regarding the later years due to the factory operating under the exigencies of Receivership. Even more, most of the cars were exported. Only 512 convertibles were produced total throughout Jensen's entire production run, and as mentioned above, only 56 were produced for the final 1976 model year which makes this stylish British convertible incredibly rare.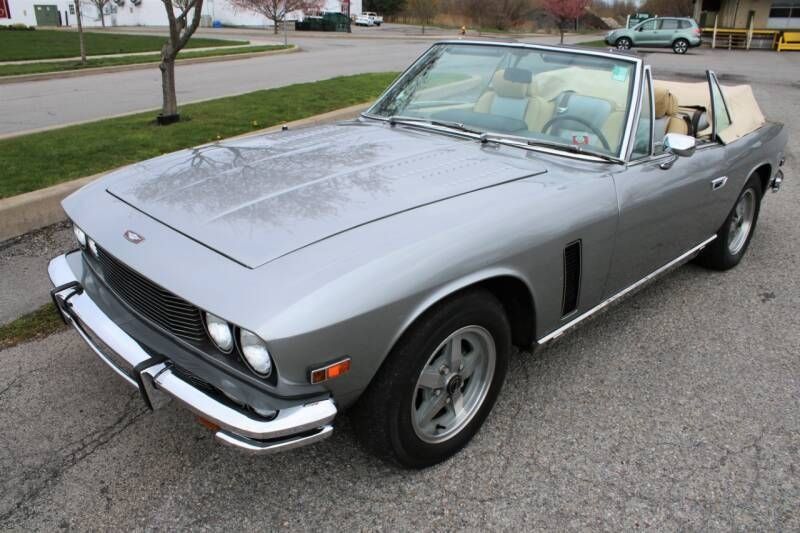 The sale of the car comes with a complete service book, a convertible top boot, a jack, and tool kit. If you're in the market for something classy, powerful, and rare, then look no further than this stunning 1976 Jensen Interceptor Convertible. The car is open for bids through Premier Auction Group.
Read More Luxury Car News Here...