Don't let the grocery-getter looks fool you, because this is a JDM homologation racer in sheep's clothing.
---
If you're a WRC fan you likely already know about the legend of the Mitsubishi EVO. The racer was originally created by squeezing the Galant VR-4's powertrain into a lightweight Lancer, the automaker was required by Group A regulations to homologate the car. This gave enthusiasts a chance to own the tight-handling, fire-breathing car on public roads.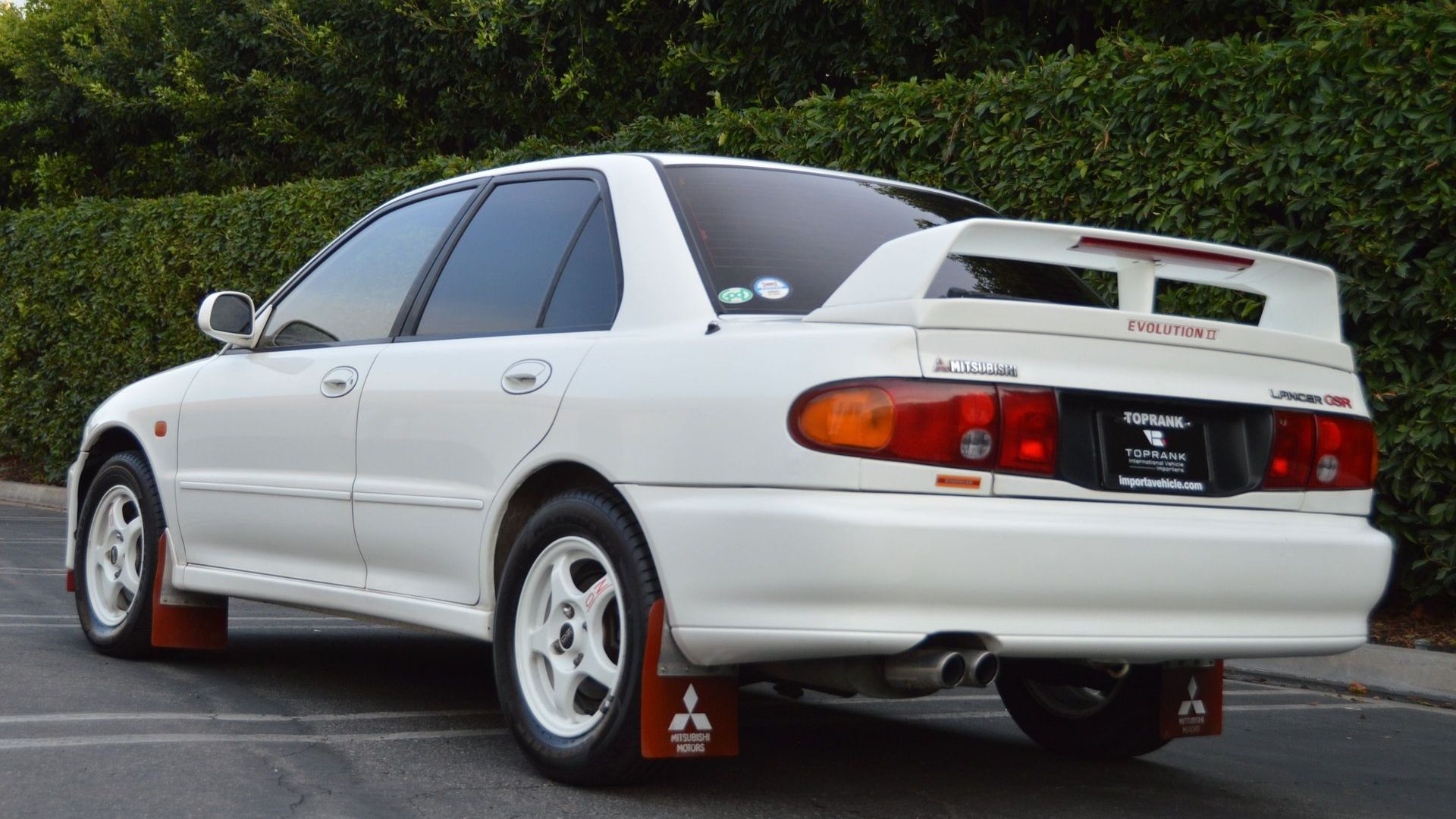 When the Mitsubishi Evolution II was born, it tightened up handling further, plus added cool aero effects for a more aggressive look as well as better performance. Legally imported from Japan, this Mitsubishi Lancer Evolution II GSR is ready for you to register and drive anywhere.
Another point that makes the EVO II a legendary WRC Group A car is the fact Mitsubishi squeezed even more power out of the same 4G63T engine, reaching 256-horsepower. Torque tops out at 228 lb.-ft. Both those figures are considerably high for such a lightweight little car. The power increase was accomplished by dialing up the turbo boost, dropping in more aggressive cams, and freeing up backpressure in the exhaust.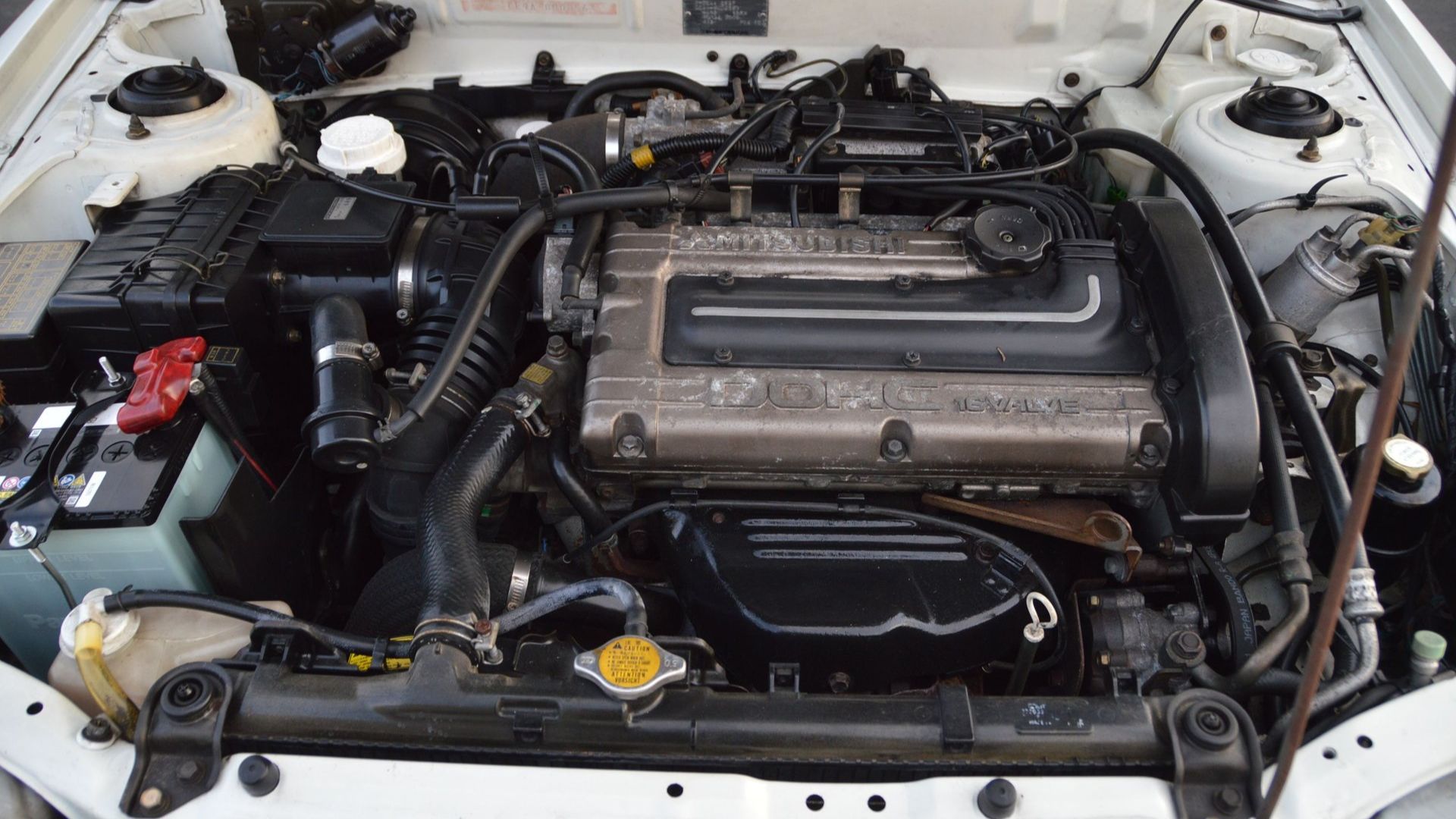 Whoever owned this car before obviously cared for it, because the white exterior, white OZ wheels, plus the red front spoiler trim and mud flaps look pristine. Even all the original badging is still present and intact. The same goes for the black interior with all factory controls and what appear to be the original Recaro front seats. Even most of the plastics under the hood are shiny instead of dull and oxidized.
America got in on the Mitsubishi Evolution action late with the EVO VIII. Cars like this one were forbidden fruit for years and years, torturing enthusiasts here. That time has passed and now you can park this JDM legend in your garage without fear of authorities breaking down your door in the night.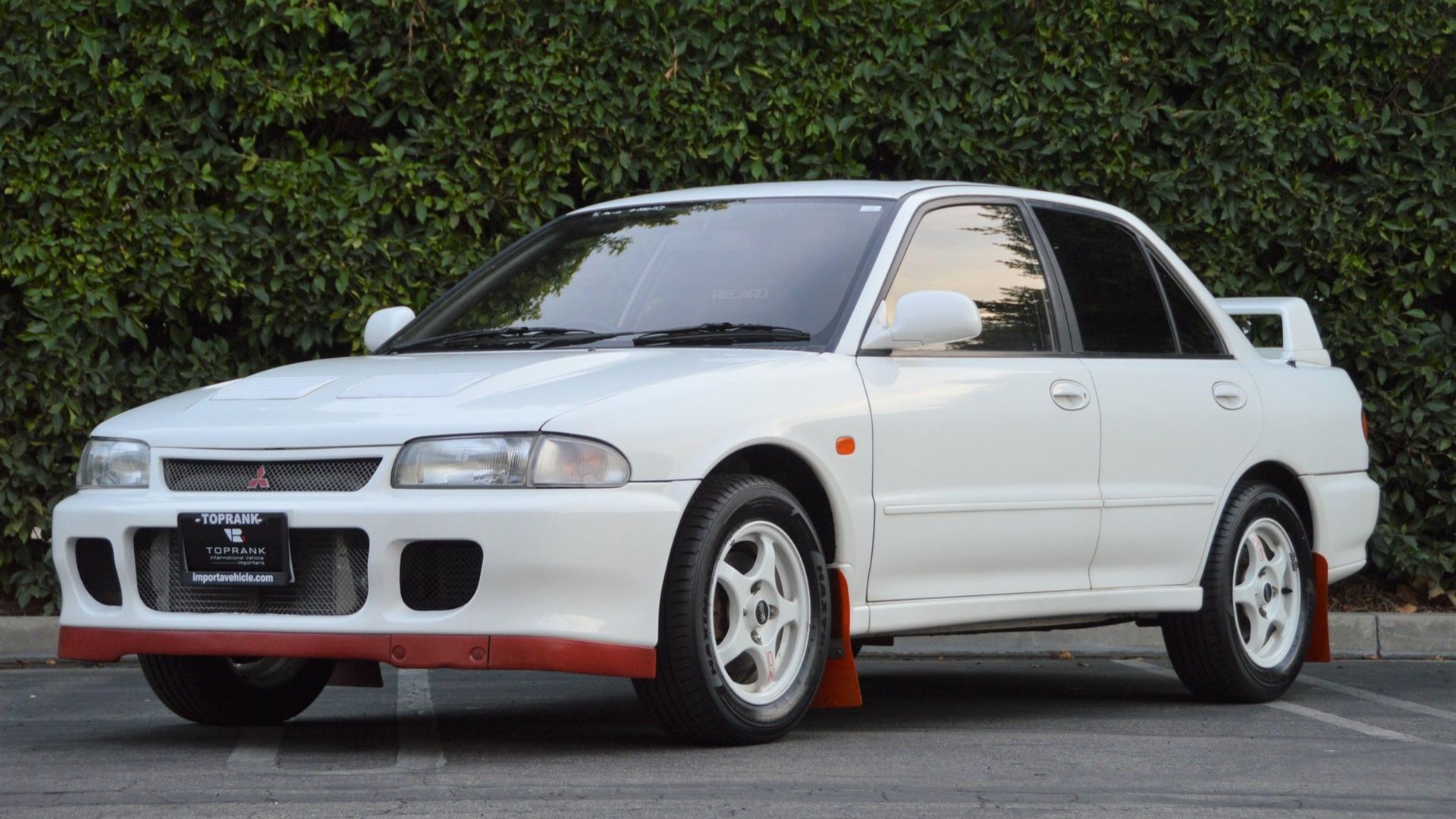 To get more information about this 1994 Mitsubishi Lancer Evolution II GSR or to make an offer on the car, contact Toprank Motorworks, Inc.
More Cool JDM Cars