The Mustang community is mourning the great loss of an automotive icon that lost his short battle with liver cancer.
---
Gale Halderman is a legendary name in the Ford Mustang world. Not only did Gale take pride working at Ford Motor Company for 40 years, but he was also a member of the Mustang Hall of Fame. Last but most certainly not least, Gale was the main designer of the original Ford Mustang. Sadly, the car community is mourning a great loss as Gale Halderman just passed away at the age of 87 after a short battle with liver cancer.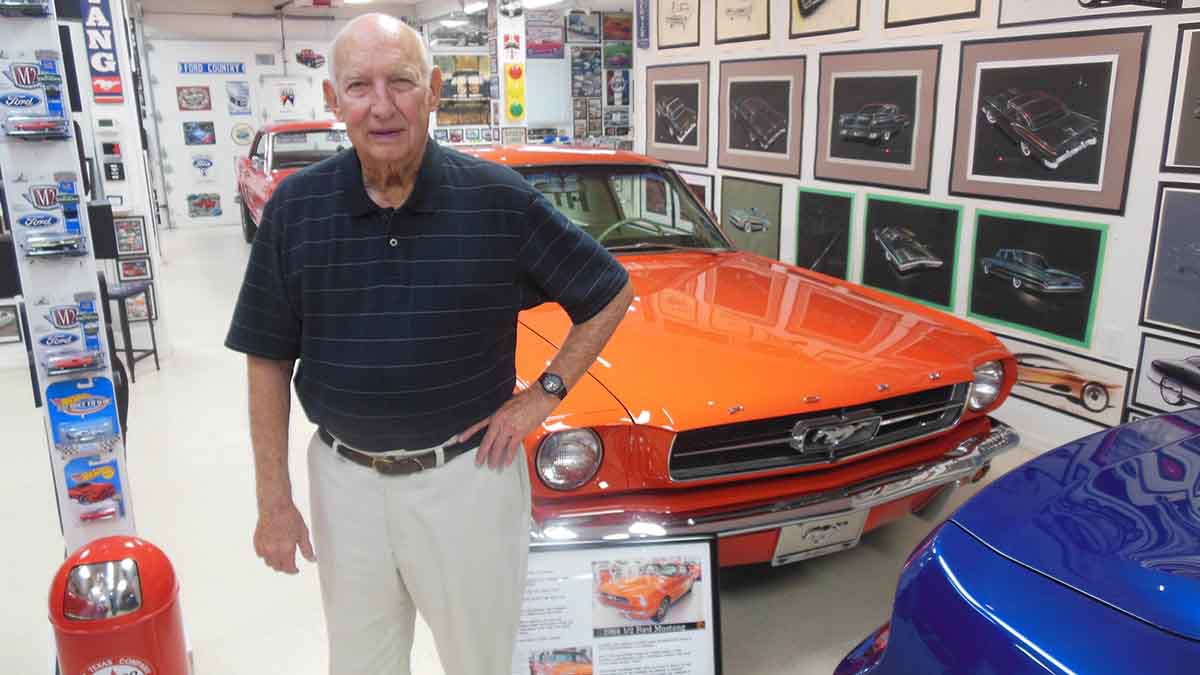 The night before Gale had a big meeting about Lee Iacocca's new concept car called the Ford Mustang, he stayed up late at his kitchen table and sketched out his idea. He knew that it needed to have a few attributes. The new Mustang needed to be sporty, exciting, and appeal to both genders. A long hood with a short deck would be ideal. The heat was on as many other Ford designers were also sketching out their very own ideas for the cat. Gale and his boss Jim Oros collaborated and worked on their idea. On their clay model, their ideas were displayed on each door with Gale's on the driver's side and Jim's idea on the passenger side. Gale's design was ultimately chosen by Lee to be the winning concept design.
We have to give credit where credit is due. Who knows where Ford's iconic pony car would stand today if Gale's sketch wasn't chosen and ultimately turned into the 1965 (or 1964 1/2) Ford Mustang, an iconic classic that is as much of an American staple as apple pie. If you want to go even deeper, the modern Mustang would  probably look nothing like it does today if it weren't for the original car designed by Gale, and even more, it is quite possible that the Mustang name may not have even made it this far. Sure, that may seem far-fetched to some, but everything is linked in some way or another with these modern cars still using cues derived from the original. We all owe Gale Halderman a huge thank you.
Gale's legacy goes even further than that. He was employed with Ford Motor Company for a long four decades as a designer or designer executive. The word legend isn't lightly tossed around as he had worked alongside the top names at Ford such as Henry Ford II, Hal Sperlich, and of course, Lee Iacocca. Bill Ford Jr. once answered to Gale as his boss at one point in time during his time at the Blue Oval.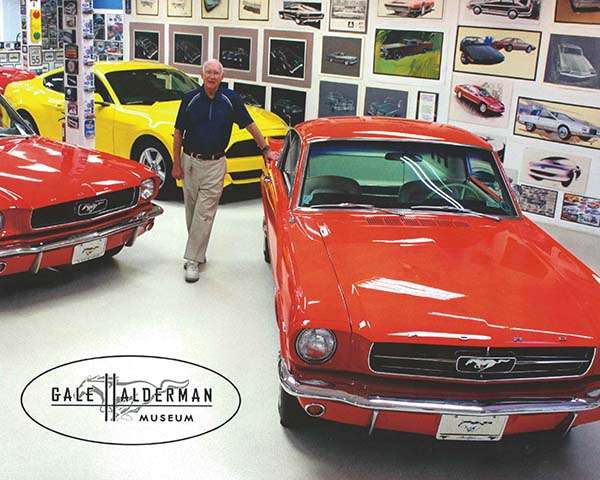 Once Gale eventually retired from the Blue Oval, he dedicated his time to turn their family barn into a museum all about the car's design. Since Gale was a humble man, this wasn't a way to showcase his own work, but a place where he could mostly showcase the work of others. We could all certainly agree that we wouldn't mind to see a museum dedicated to Gale and his many accomplishments. The walls are adorned with sketches, concepts, and designs collected over time from talented artists he found inspiring. Also, photos of automotive legends in the Ford world can be found throughout, and some Ford vehicles including Mustangs also call his museum home. A car club destination for many Mustang enthusiasts, his daughter plans to keep the museum up and running in memory of her father.
Gale was a legend and left a legacy. He is survived by three daughters, nine grandchildren and eight great-grandchildren. Not only that, he is survived by the countless individuals considered his Mustang family over the past 55 years. Rest in peace, Gale Halderman.
Source: TorqueNews
Read More News Here...