This 356A Speedster has spent 35 years with its current owner!
---
Some vintage Porsches get passed around collections frequently, but this 1958 Porsche 356A Speedster is an exception since it has been with the current seller since 1985. After 35 years, though, it's finally time for this owner to move on, and now this partially restored 356 is up for auction on Bring a Trailer.
Regardless of condition, a legit Porsche 356 – no replica here folks – is always a special car, but an open-top Speedster is definitely worthy of adding to a collection. The thin-framed, low-cut windshield offers an almost unobstructed view when driving with the top down, and this style is so iconic that Porsche has applied a similar windshield treatment to subsequent 911 Speedster models.
Before being put into storage back in the early '90s, this 356A Speedster was cosmetically restored with a repaint, replated chrome pieces and new chrome trim and headlight rings. This car was recently pulled from its slumber where it was given paint correction, refurbished interior and other cosmetic touch-ups and repairs. In addition to its easily removable side curtain windows and the soft top that tucks under a black tonneau cover, this car is also sold with an unrestored removable hard top. Complementing the 356's clean lines are a set of 15-inch steel wheels and chrome dog dish hubcaps.
Tucked behind the convertible top is a 1.6-liter flat-four that was last rebuilt in 1986, and the listing says that the car has only been driven about 6,000 miles since then. This Porsche has been well-loved in its days with around 93,000 miles showing on the odometer, and following its year in storage, the car has been serviced and maintained in order to be roadworthy once again.
Bidding on this 1958 Porsche 356A Speedster ends on May 14, and it's definitely a special car judging by its current bid of $205,000 with three days left.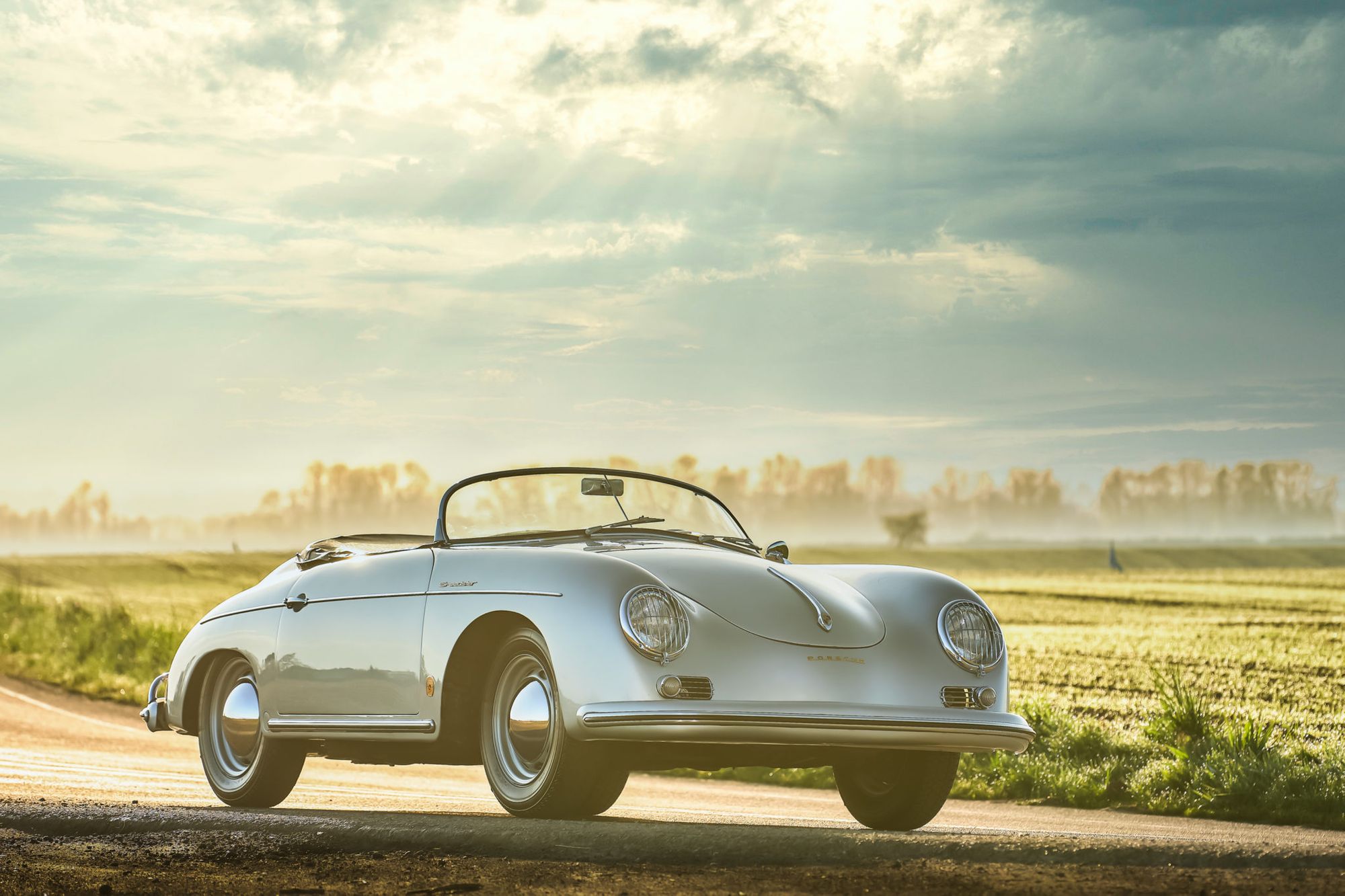 Related Articles...