Go lead your neighborhood parade with this fine, pink machine.
---
People absolutely love Willys Jeeps like this one, which were used in military service during WWII. They're still incredibly competent off-roadersand a blast to drive. In fact, some claim the Jeep won the war – something Mopar fans will argue with others endlessly. Regardless, this particular 1944 model really stands out not just because of its correct array of equipment, but also for its nontraditional pink paint.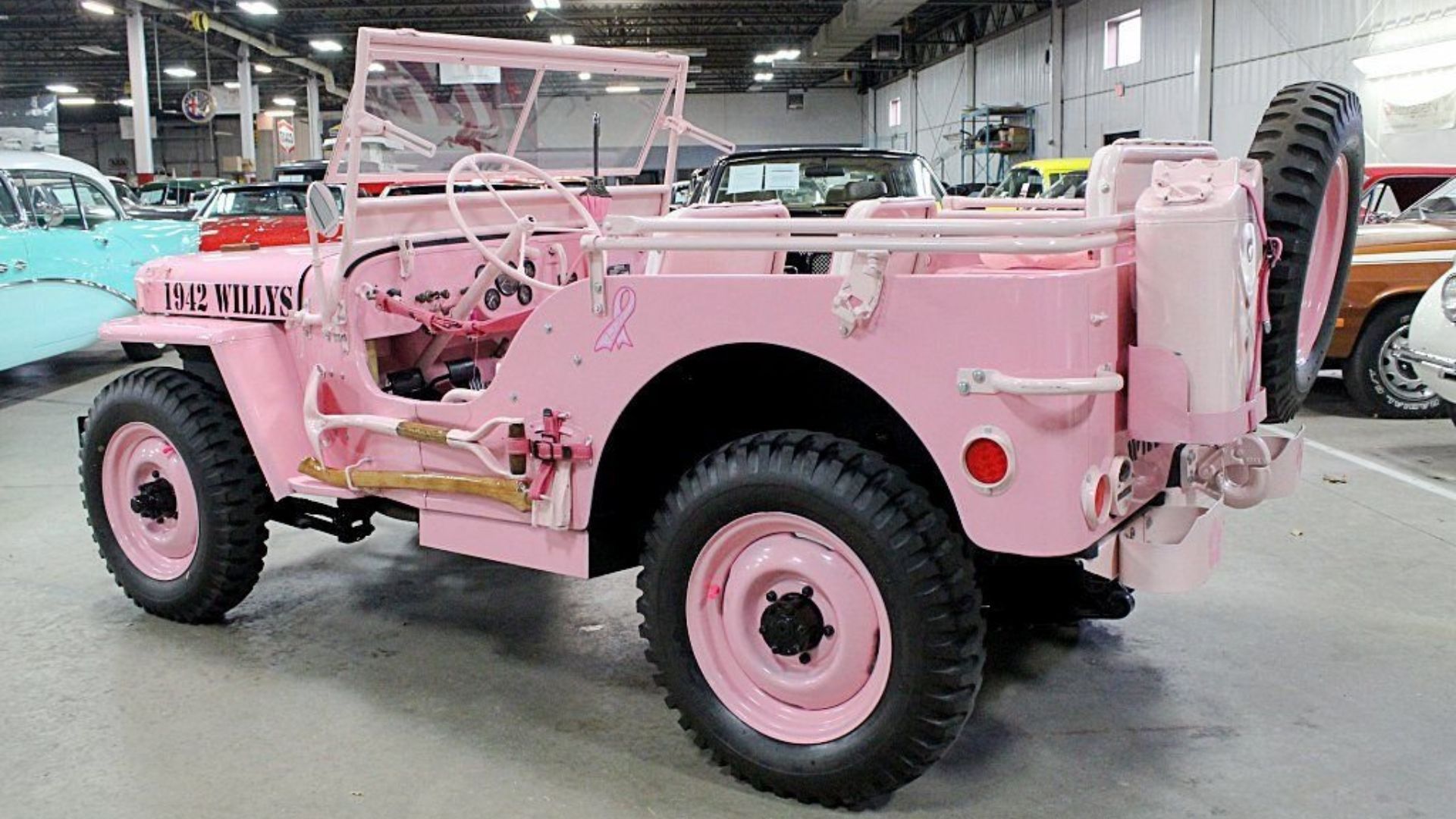 According to the seller, this Willys Jeep was built by a husband for his wife after she won the battle with breast cancer, hence all the pink. You can tell from looking at the detailed pictures this old war rig went through a complete and thorough restoration, leaving it in impressive condition.
The exterior has the iconic features like a fold-down windshield, driver's side-mounted shovel and axe, rear-mounted spare tire, and jerrycan. All of that is bathed in as much pink as possible. There are some white accents, like the windshield frame, corner grab handles, grille, and the soft top frame. Military-style stencil declares this is a 1942 Willys, but the dealer insists it's actually a 1944 based on the tags.
As you can see, the pink theme continues to the cab, but at least some other colors are involved, like the white stripes on the seat upholstery and the black carpet. The fact this Willys Jeep still has its original controls is impressive, but the inclusion of a pink umbrella is a little puzzling for us car folk.
Included in the restoration was the original engine and other mechanicals. According to the dealer, this rig starts and drives just fine, so you don't need to address any pressing issues right away.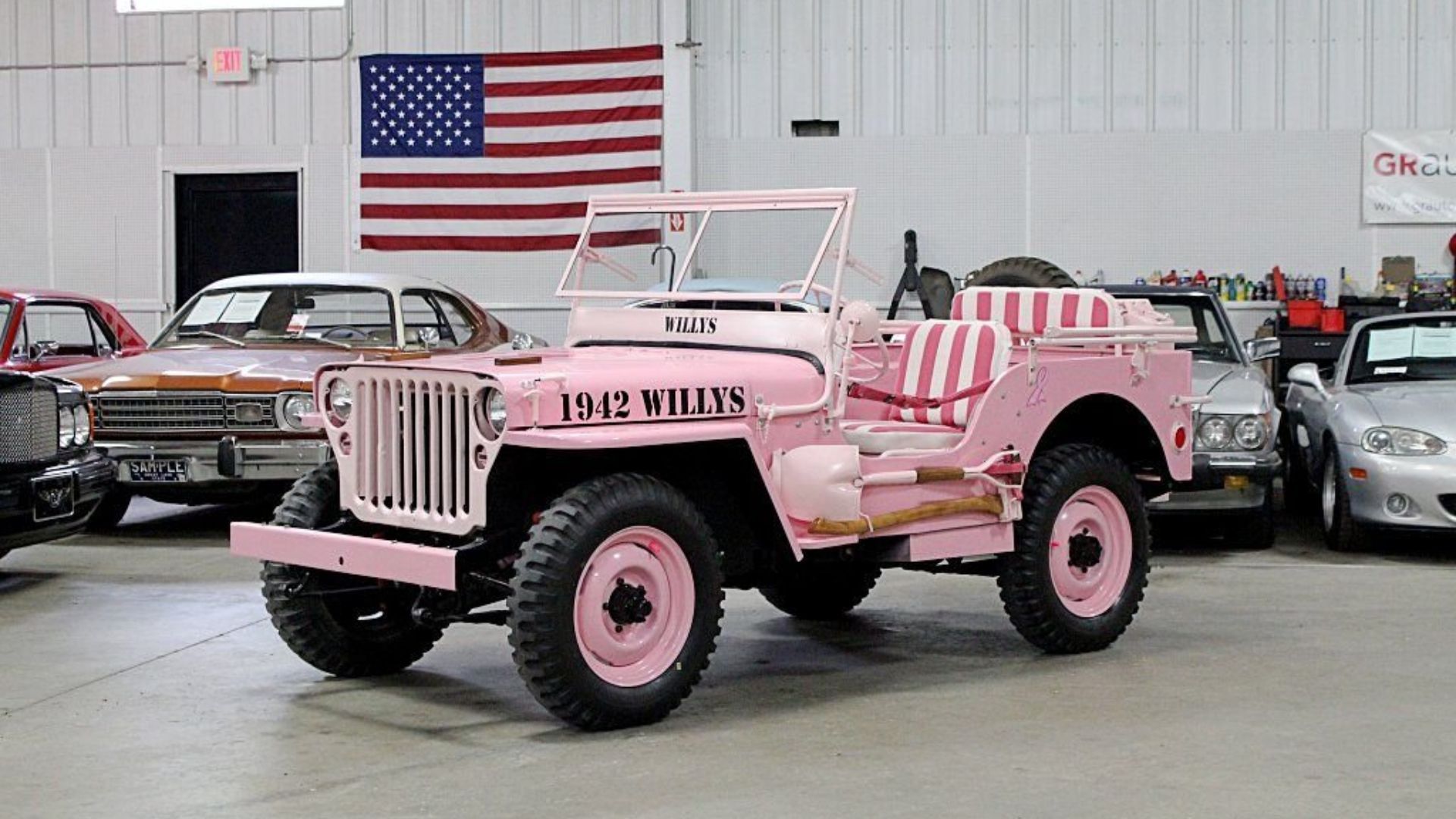 You wouldn't have to keep the pink paint on this Jeep. Since it's in such fantastic condition, affording a repaint to olive drab or whatever you want would be easier to stomach. Or if you like the pink you could absolutely keep it. Either way, if you're interested in this 1944 Willys Jeep, it's being sold through GR Auto Gallery, so contact them to work out a deal.