This Bugatti is one of eight Type 57S examples bodied by Corsica, only two four-seat tourers, and one of 16 Type 57S Bugattis delivered with open coachwork.
---
Update: This extremely rare 1937 Bugatti Type 57SC Tourer by Corsica had a final hammer price of $4,735,000, which was the second highest sell of the event in Scottsdale.
Ettore Bugatti and his son Jean were trailblazers of the automotive world. The elder Bugatti had an eye for art and it came out in his creations. His masterpieces were hailed for their artistic beauty as much if not more than their performance. Following closely in his father's footsteps, Jean Bugatti created arguably one of the best Bugatti models. One that he would eventually die in.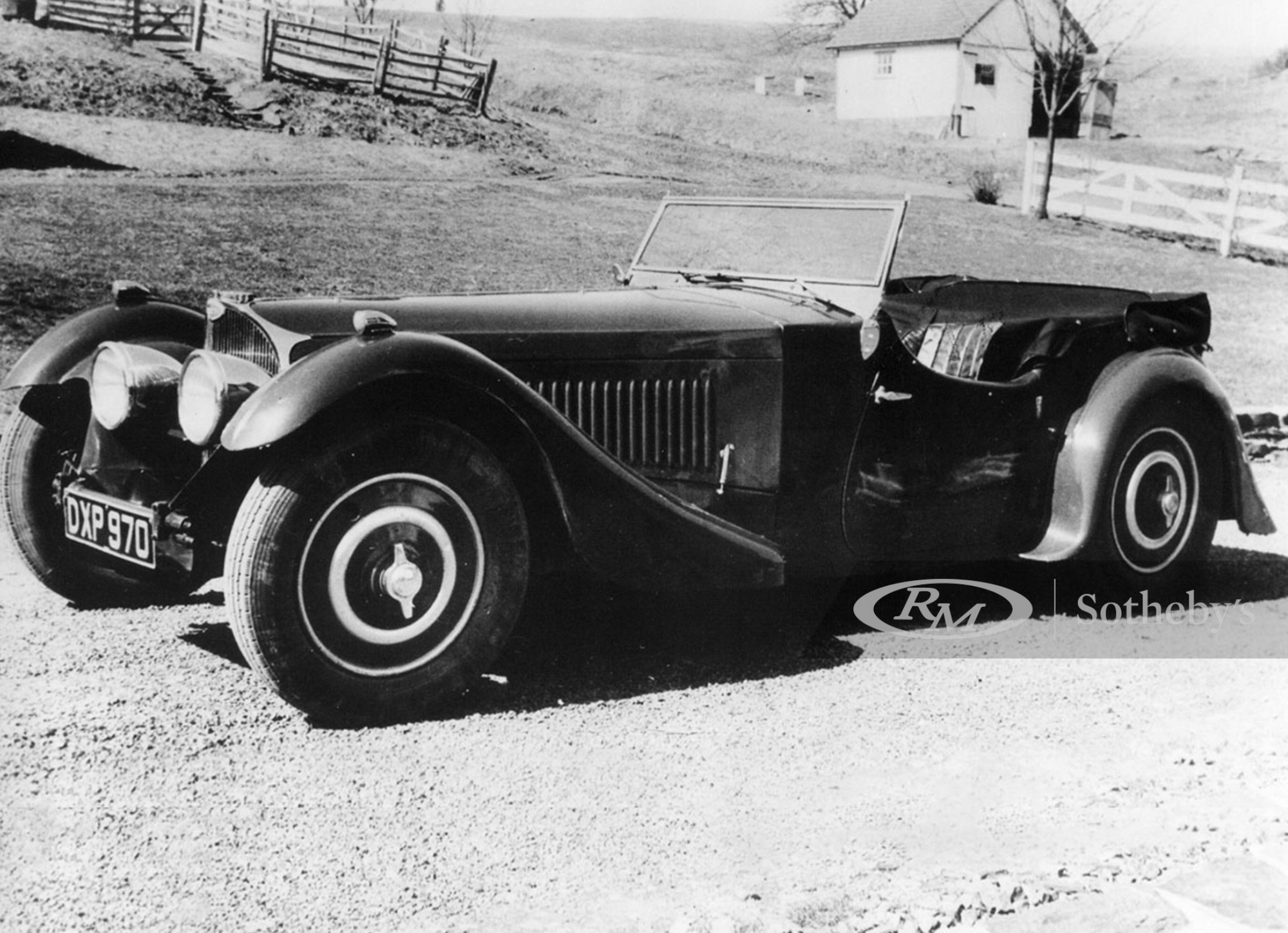 Production of the Bugatti Model 57 began in 1934 but a more potent version of the car, the 57SC, made its debut in 1936. The S stood for the French word meaning lowered and the C for supercharged. These design features were ground-breaking for Bugatti and led the manufacturer to be victorious at the 24 Hours of Le Mans in 1937.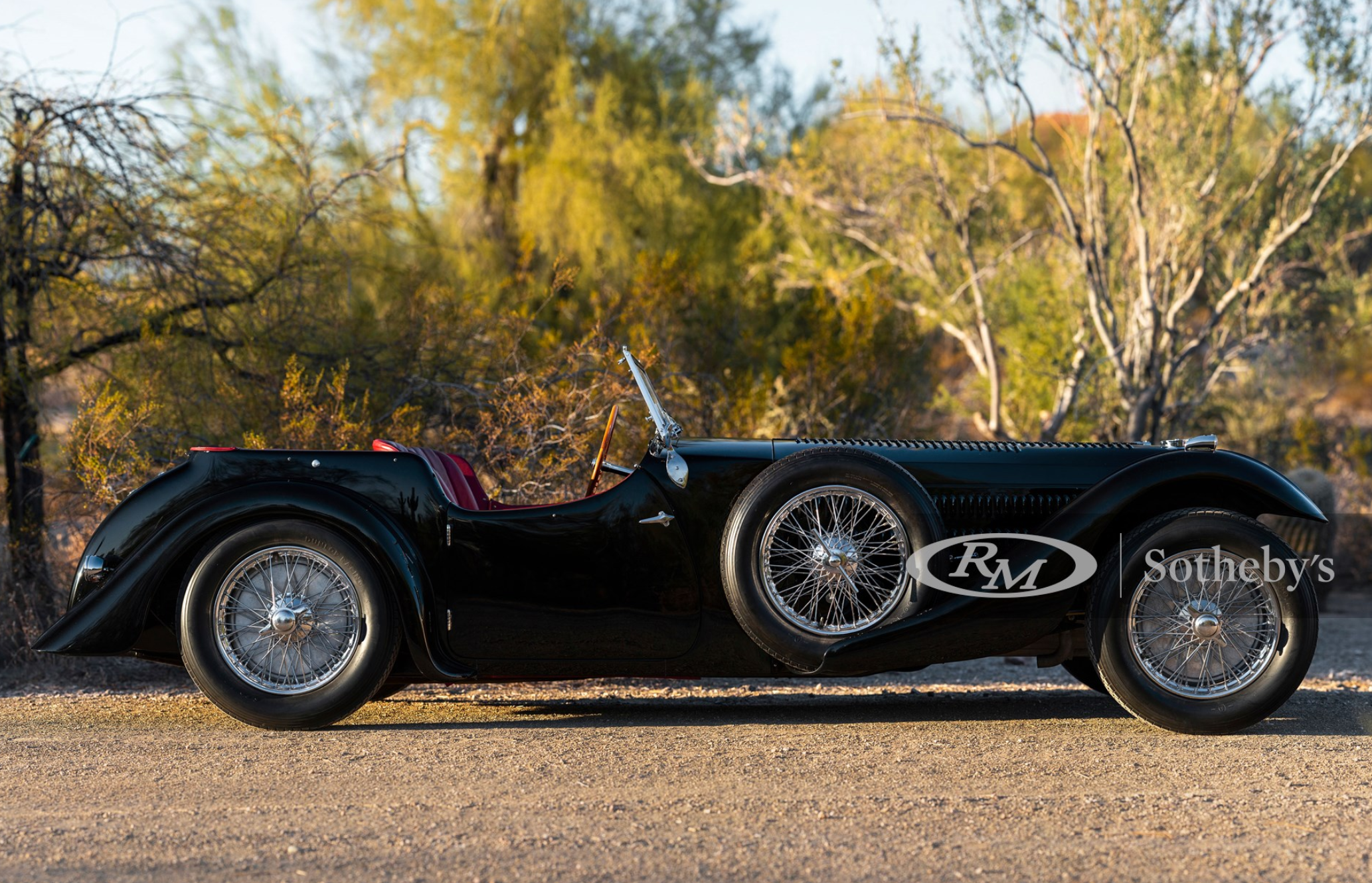 Lowering the Model 57 led to the implication of features that were not previously used by Bugatti models. The front axle was now nearly independent and the rear axle passed through the frame to allow for a more acceptable ride height while the engine used a dry sump oiling system to maintain optimal ground clearance. The 57SC's 3.3-liter dual-overhead cam inline-eight-cylinder engine used a roots style supercharger to produce 200-horsepower.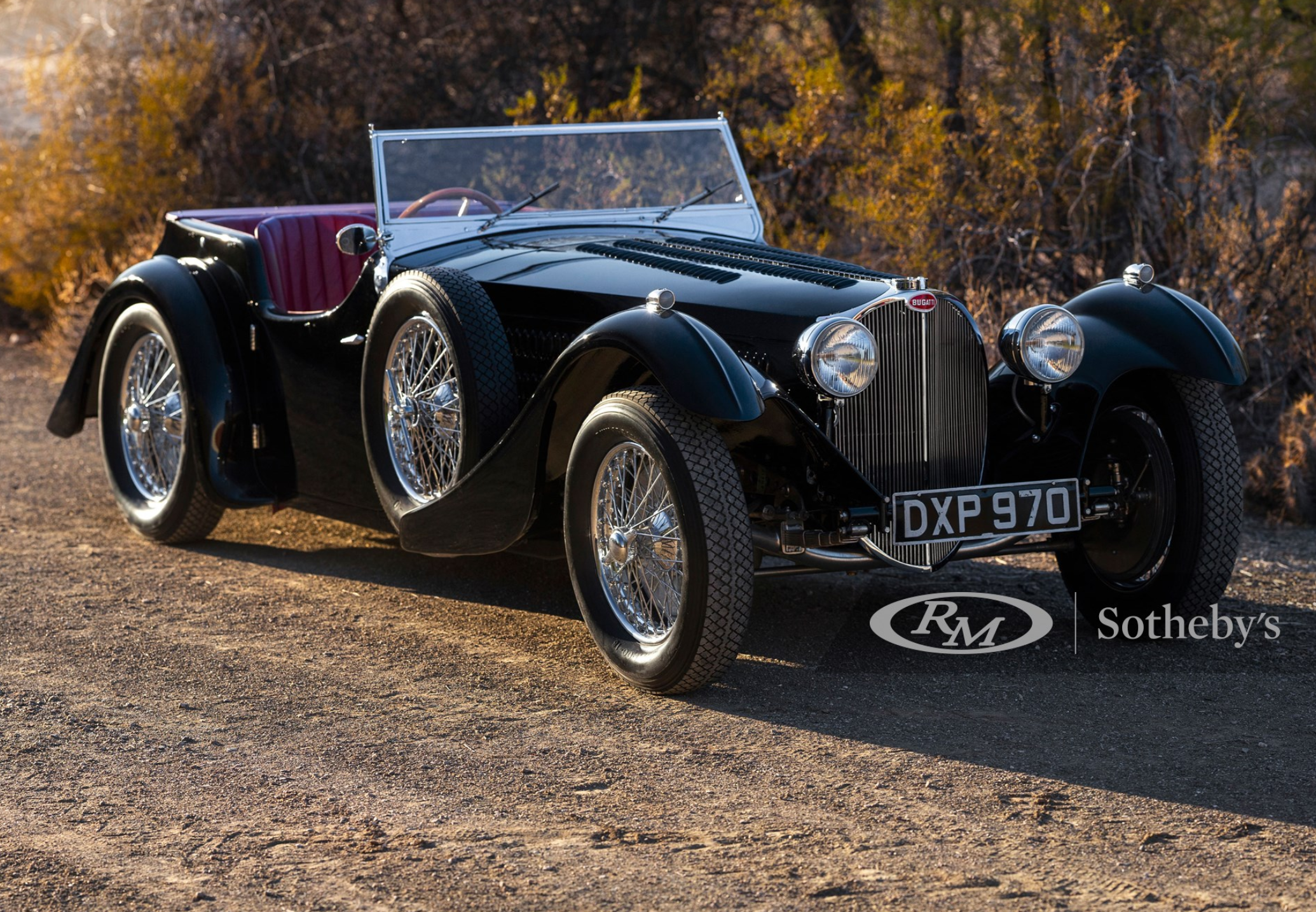 RM Sotheby's is offering a nearly perfect example of a Model 57SC with a truly fascinating history. The car was originally made for a close friend of Jean Bugatti who was forced to sell the car after becoming the president of Rolls-Royce. It was then shipped to New York where it was stripped of its Corsica coachwork in favor of a more favorable design for racing.
After being separated from its coachwork, this car was passed around from enthusiast to enthusiast. It was eventually reunited with its original coachwork by one of its previous owners, Judge John North. A restoration was performed in 2003 and it was shown as part of the Blackhawk Collection at Pebble Beach. This extremely rare Bugatti is expected to sell for at least $4.7 million, and hopefully to someone that will preserve the 57SC's history as well as Judge North did.