Well this looks like a lot of fun…
---
So many people these days complain that kids supposedly don't have an interest in cars, but this 1935 Bugatti Junior Type 55 could certainly fix that. No child could resist the absolute fun of ripping this thing around the neighborhood, or even better on a closed track. Plus, this little go-kart could teach a young person at least a little bit about the Bugatti Type 55 and cars in general.
Read about how youth actually do like cars right here.
There's the added bonus of this go-kart being good-looking, which surely will impress the neighbors, your friends, and family members when they come over. It is a faithful 1/3 scale reproduction of a classic car which sells for millions today. Plus, think of all the cool photos of it you can post on Instagram.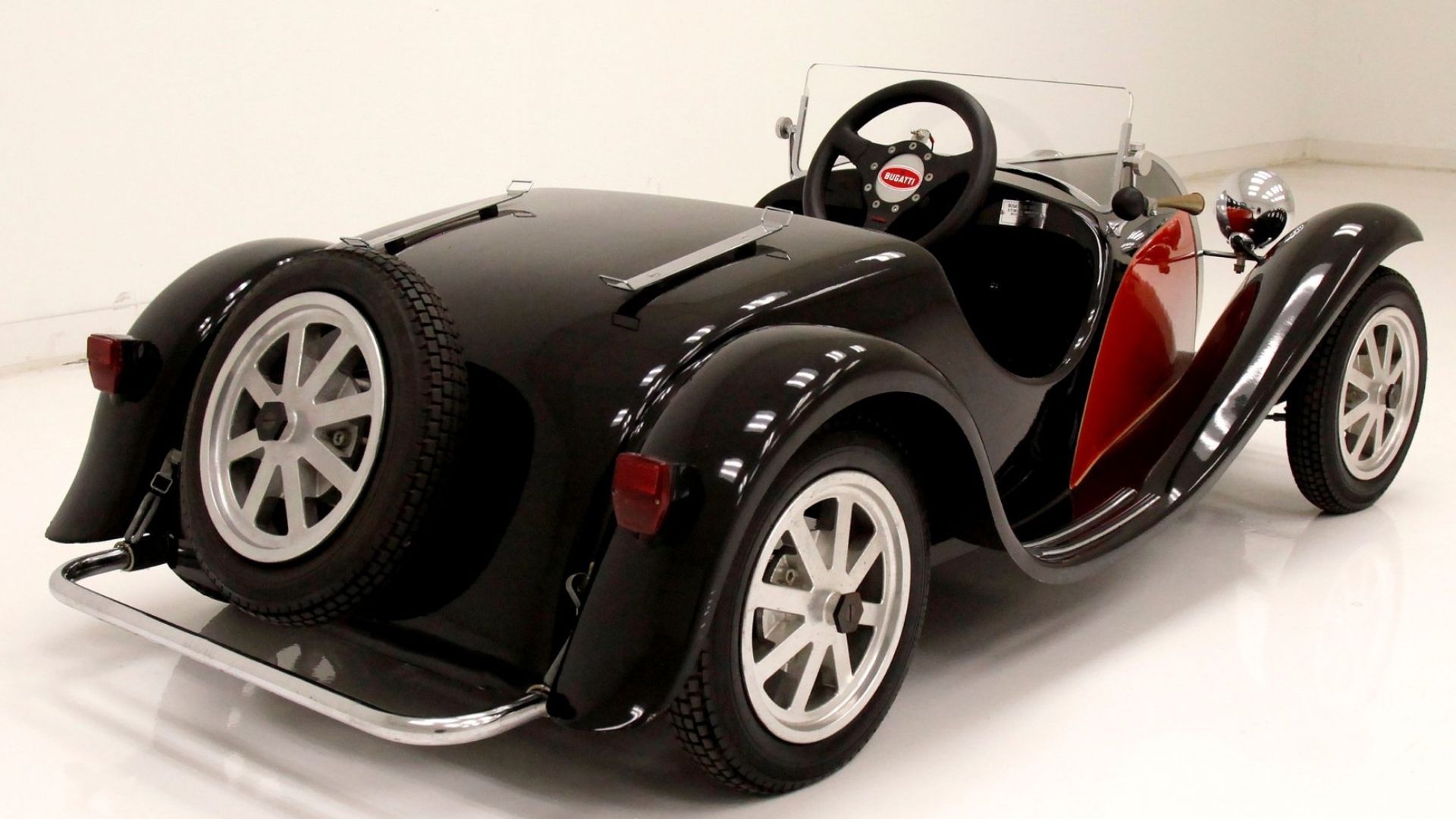 Black and red paint with a deep shine look sophisticated and pair nicely with the brightwork trim pieces for a nice presentation. There's a windshield on this little roadster and a small horn attached to the right side of the frame. Dramatic fenders, big headlights, and a spare tire on the rear complete the typical, classic look of this Bugatti. It even rides on spoked wheels, really selling the timeless feel everyone will immediately recognize, even if they know nothing about Bugattis.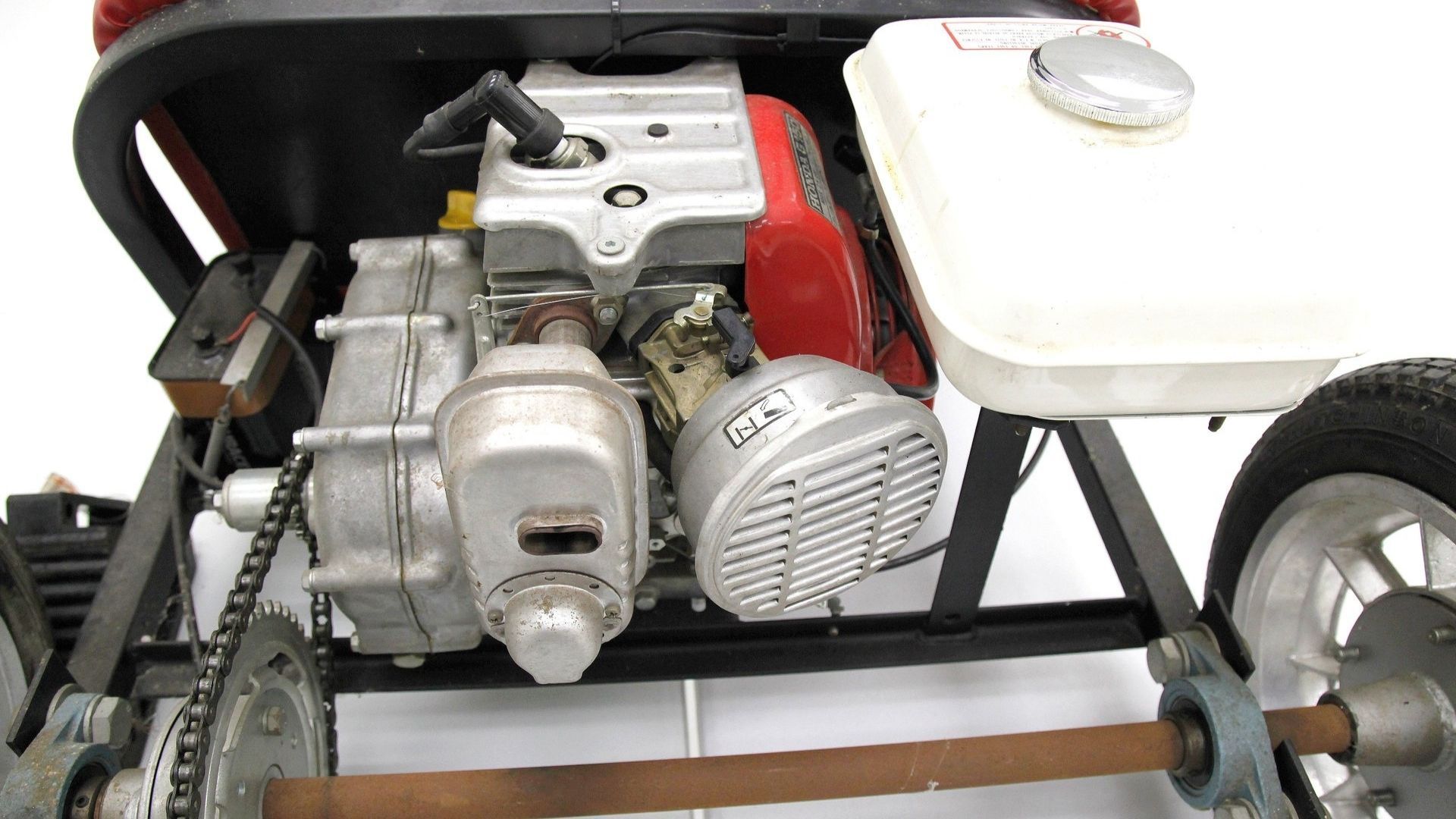 Since that fiberglass body is lightweight, the 144cc Honda engine with a 1bbl carb and 3.5-horsepower on tap should get this moving quickly enough to make it a blast to drive, but not so quick it's dangerous for the young ones. There are also mechanical brakes, something you don't always get on go-karts.
There's a single toggle switch to activate the headlights. Other than that, the driver needs to manage the steering wheel and pedals, so this ride is simple enough to get the kids interested in driving and just having fun.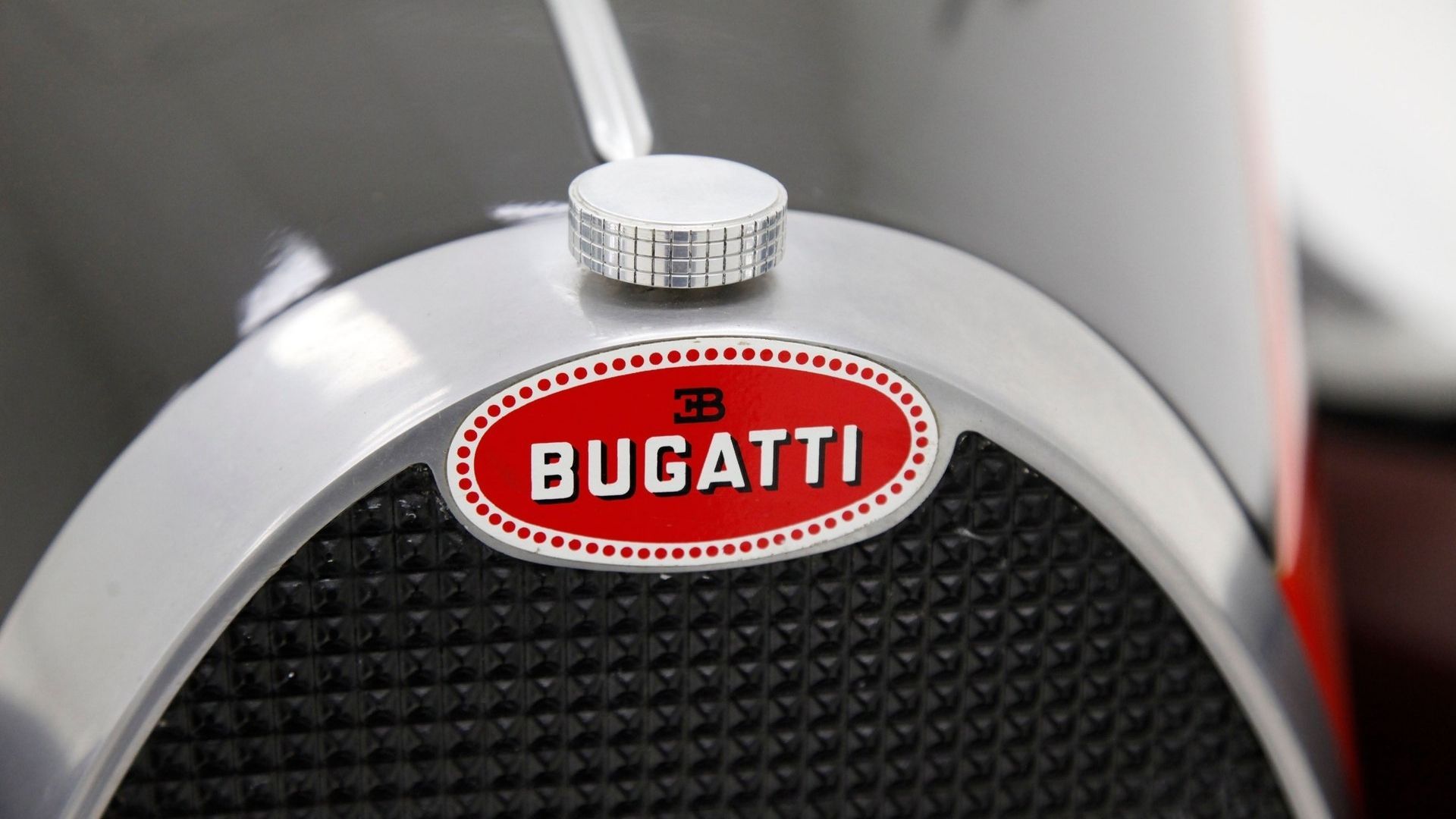 There's a badge on the dashboard declaring this is number 519 of 1,500 of these made by Stimulations Constructeur, so you know the run was pretty limited. This isn't a vehicle everyone will be interested in, but the right person will see the value in it. These classic car reproduction go-karts seem to be pretty hot right now, so even if you don't have kids or grandkids to put behind the wheel, it could be a good investment opportunity.
Check out the listing on Motorious here.