Learn about the short-lived run of this much-lauded and much-maligned sports car…
---
The Chrysler Crossfire has been remembered both as a brilliant and awful vehicle. Its detractors have called it the "parts bin" sports car, hoisting it up as a perfect example of the failed marriage between Daimler and Chrysler. Its fans see a genius, unappreciated design which melded German engineering with American aesthetics. We're not going to tell you how you should feel about the Crossfire. Instead, we're here to educate about the car's history and why it failed after a mere 5-year run.
Learn about the history of the Plymouth Prowler here.
With Chrysler linking up with Daimler back in 1998, the American automaker decided to leverage the relationship to launch a dramatic, luxurious sports car largely based on the first-generation Mercedes-Benz SLK.  That meant cool details you'd almost never see on a Chrysler product, like an electronically-controlled rear wing and 18-inch front wheels paired with 19-inch rear wheels. Consumers first caught a glimpse of what was in the works when the concept car was revealed in 2001. The Crossfire concept promised chiseled, athletic proportions and a refined interior, marking a departure from the rut some believed Chrysler had fallen into.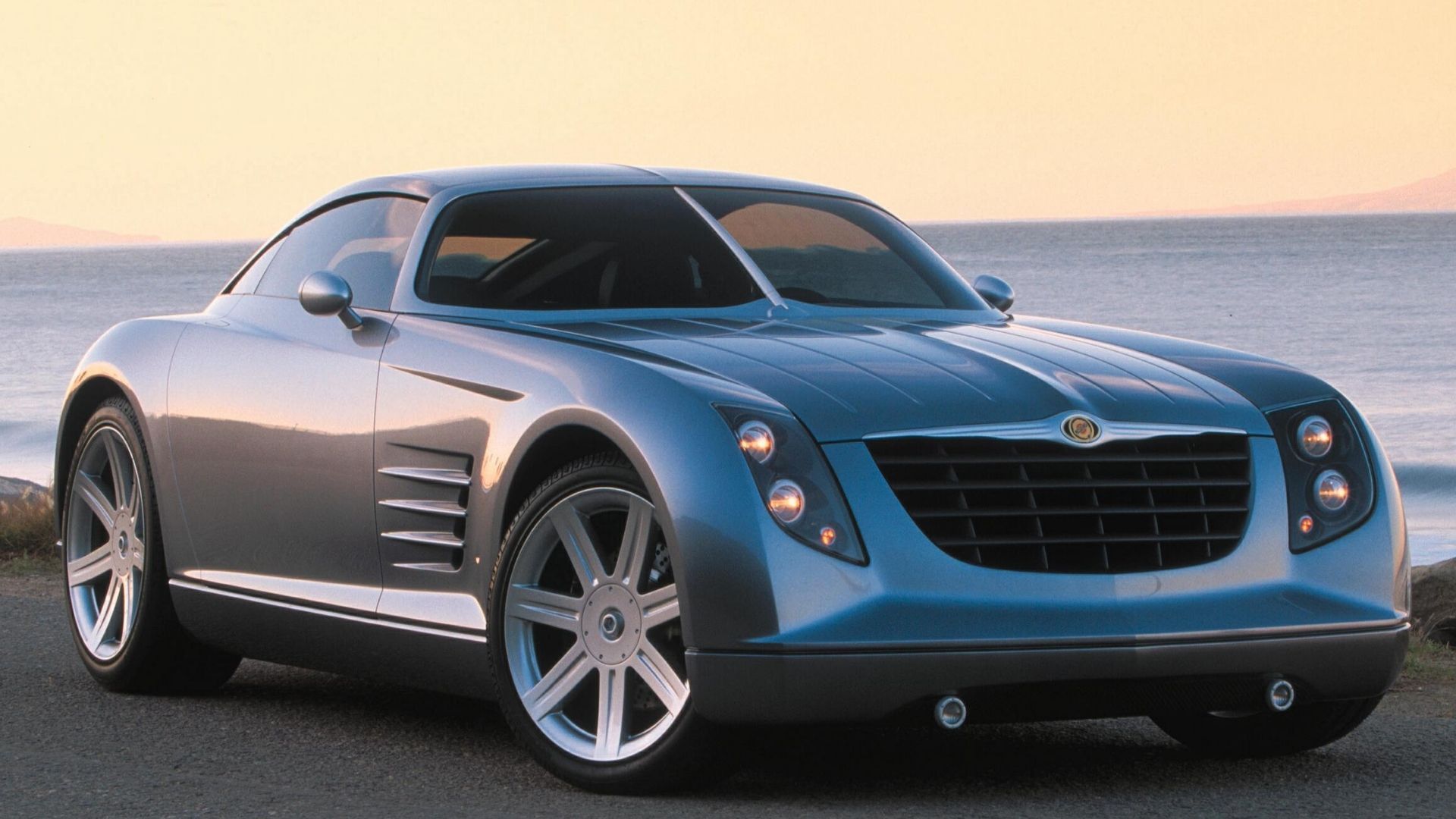 On January 2, 2002 Chrysler proudly unveiled the 2004 Crossfire, hailing the sports car as the perfect mix of European and American design. That coming together of two automotive cultures was prominently featured with a graphic of the classic Route 66 sign, only instead of "Route" it read "Autobahn." Chrysler really laid it on thick, gushing about the "romantic shapes and sleek, athletic lines" of the Crossfire. It also called the cabin "sophisticated" with a "clean, precise, machined appearance."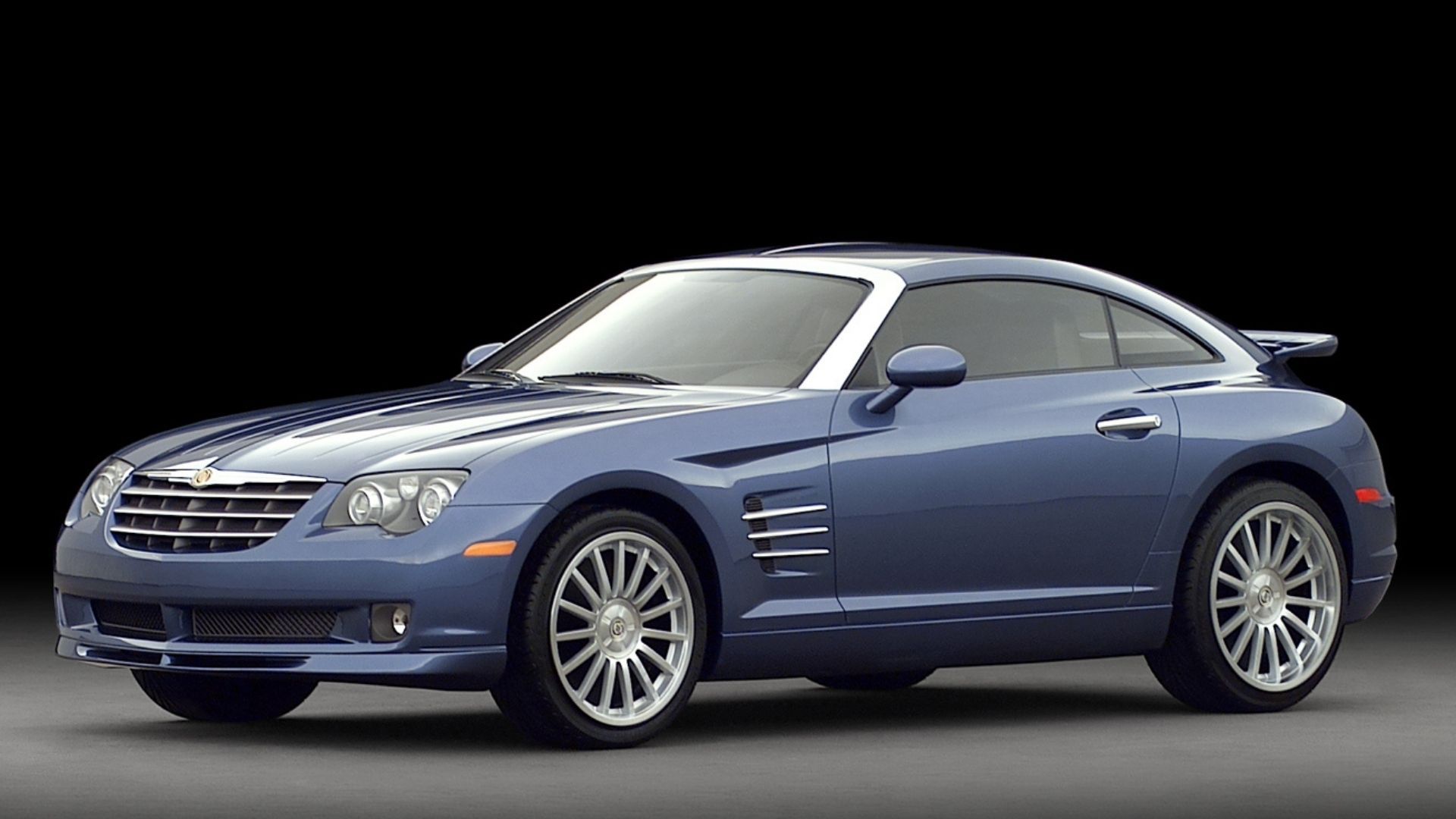 In its view, Chrysler was riding high and the Crossfire was a symbol of its newfound success. It wanted to let everyone know how spectacular the sports car was, going so far as to push a cutting-edge advertising campaign, which launched on July 4, 2003 when dealers could finally start selling the Crossfire. CD-ROM inserts in 4 major magazines, a promo running on TiVO, and an "internet blanket" of ads were all supposed to get affluent, tech-savvy people primed to snatch up the all-new model.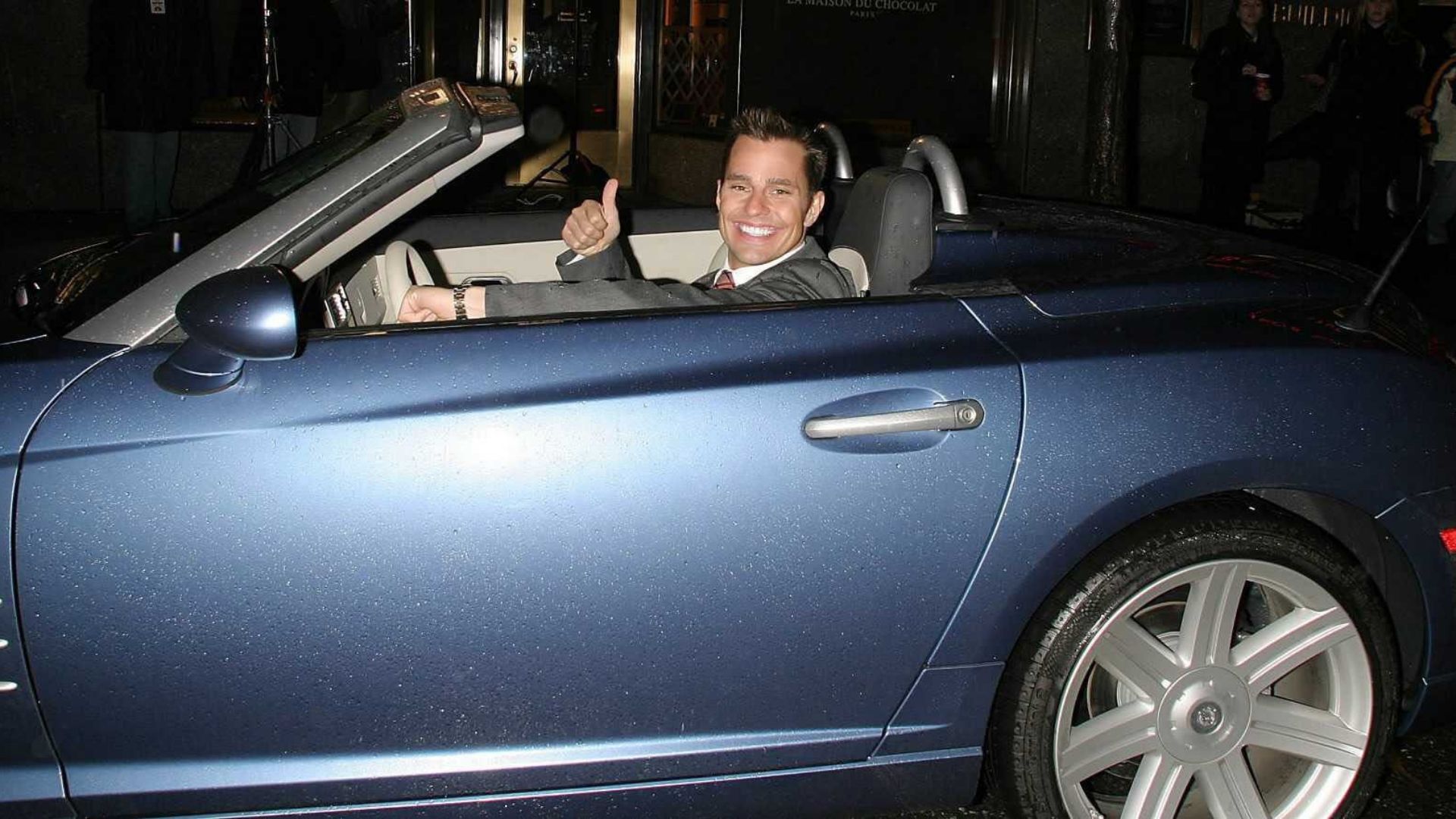 Perhaps the furthest-reaching and most impactful piece of advertising Chrysler released was the giving away of a Crossfire on The Apprentice finale in 2004. With millions watching, Bill Rancic departed from the show, which was being filmed live, behind the wheel of a 2005 Chrysler Crossfire after being selected as the winner by Donald Trump. The image of Rancic driving off in the convertible was seared into the memories of countless consumers, making a connection between success and the vehicle.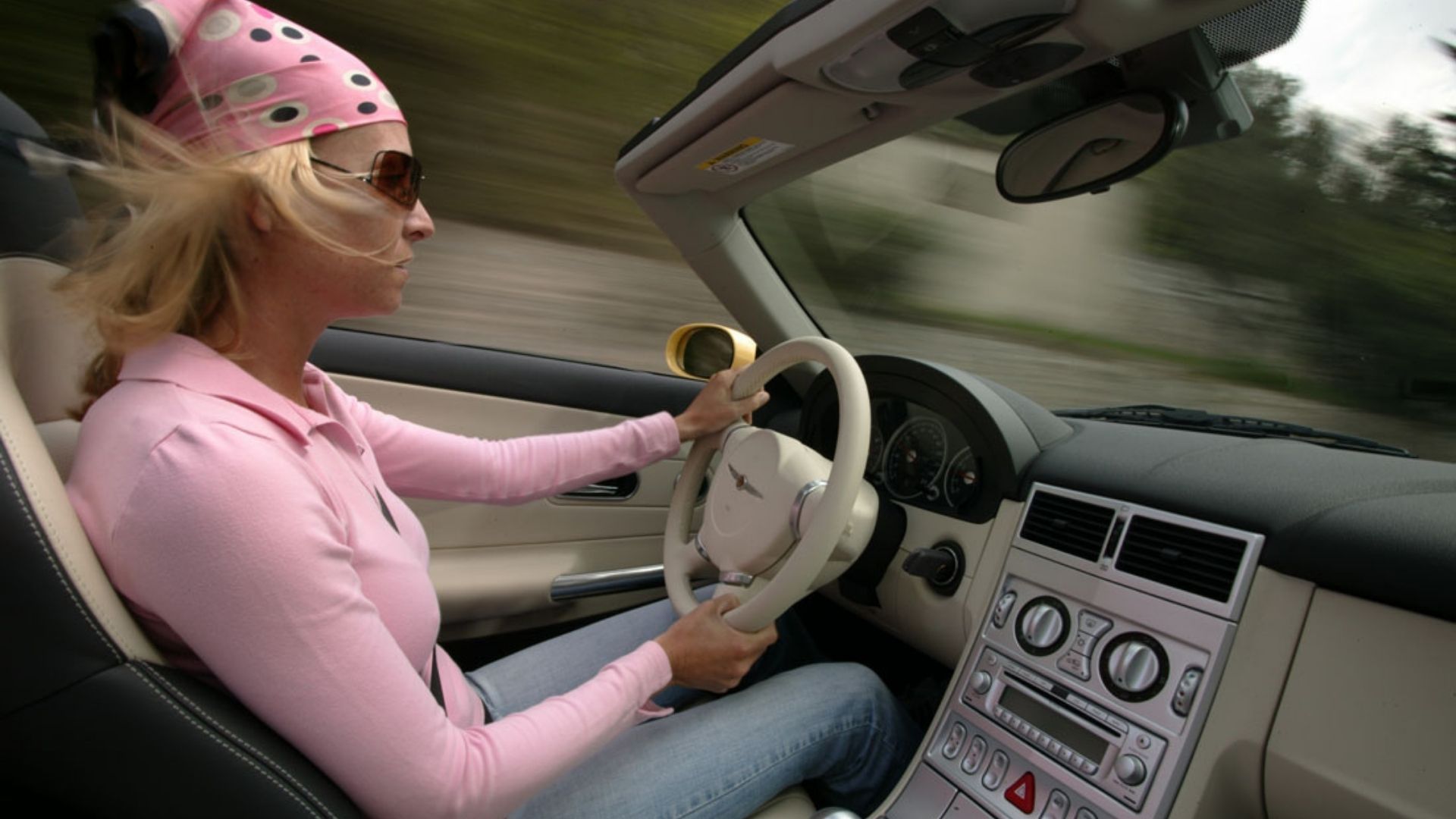 But what about the substance of the car? On paper, it boasted fairly impressive specs, although they admittedly could have been better. A 3.2-liter V6 pushed 215-horsepower and 229 lb.-ft. of torque, which certainly wasn't anything spectacular, even for the time. Buyers could opt for a 6-speed manual, a true driver's choice, or the 5-speed adaptive automatic transmission. Rear-wheel drive, plus an independent double wishbone front suspension combined with a 5-link rear suspension added to the fun. While it wasn't going to win many drag races, the whole point of the Crossfire was to be nimble and spirited, making it a blast to drive on backroads with plenty of twists and turns. That kind of diversion on 4 wheels appealed to many, as did the promise of a European-infused experience with an American badge.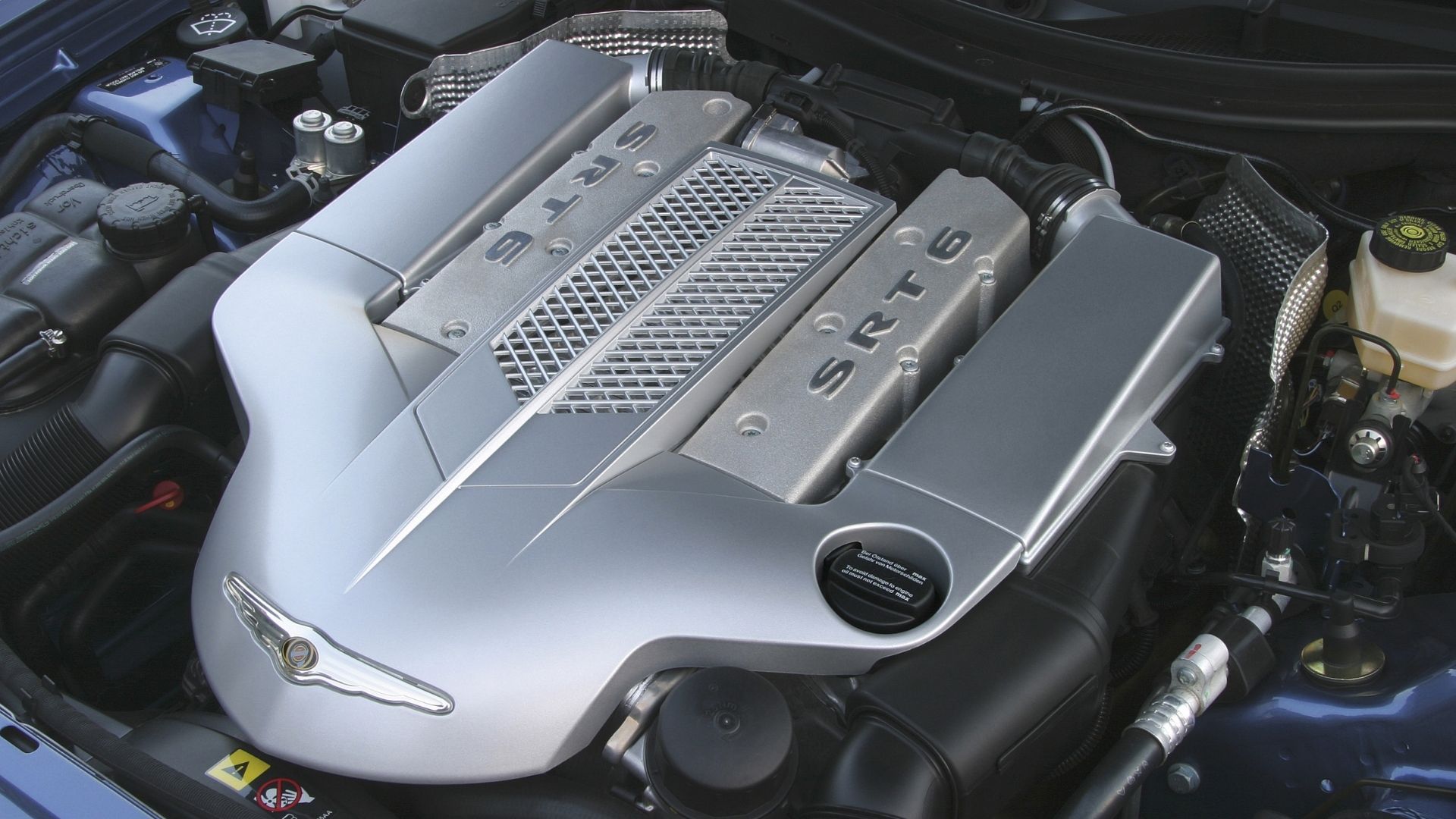 There were complaints about a lack of power, but Chrysler responded with the Crossfire SRT6, revealed in Paris in September of 2004 and introduced to the market for the 2005 model year. With a supercharger added, the 3.2-liter V6 was pushing a much healthier 330-hp and 310 lb.-ft. of torque. The 0-62 time was about 5 seconds, which wasn't too shabby. Plus, Chrysler made a big deal about how the car had been tested on the autobahn, adding to its credibility for some.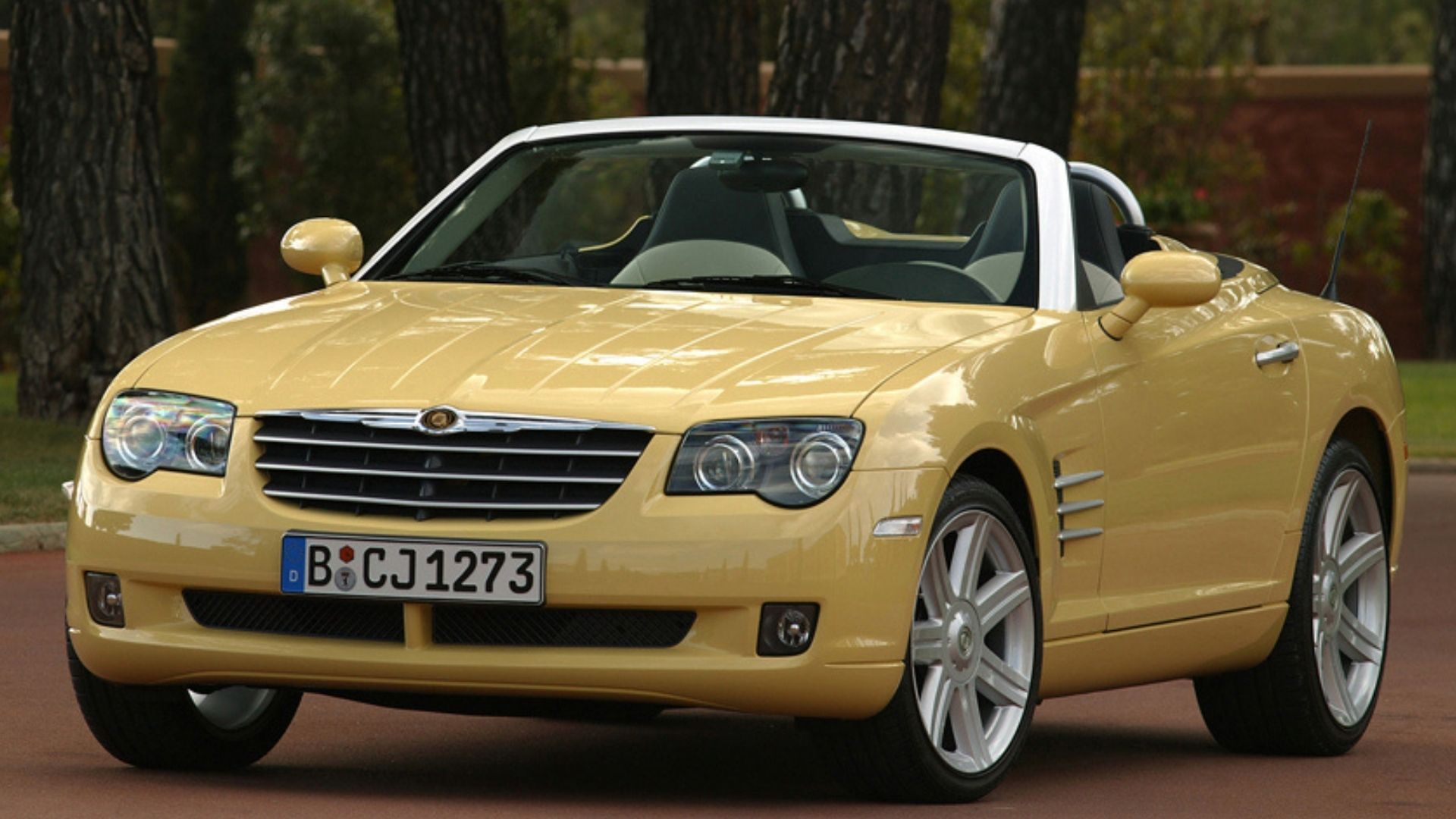 Chrysler introduced some minor updates for the 2008 Crossfire, like an more advanced tire pressure monitoring system which was standard equipment, but the tweaks were too late to save the sports car. 2008 was the swan song of a love child born out of the troubled Daimler Chrysler marriage.
To get a better idea of how the Chrysler Crossfire rose and fell, look at the sales figures. For 2004, Chrysler reported 14,969 Crossfires were sold in the US market. That figure held steady the next year, coming in at 14,665 cars. However, by 2006 sales had fallen sharply to 8,216. They rose slightly for 2007, coming in at 8,774 units. But as the global recession struck in 2008, sales dropped off dramatically. Consumers weren't interested in the fun little Crossfire when times were rocky.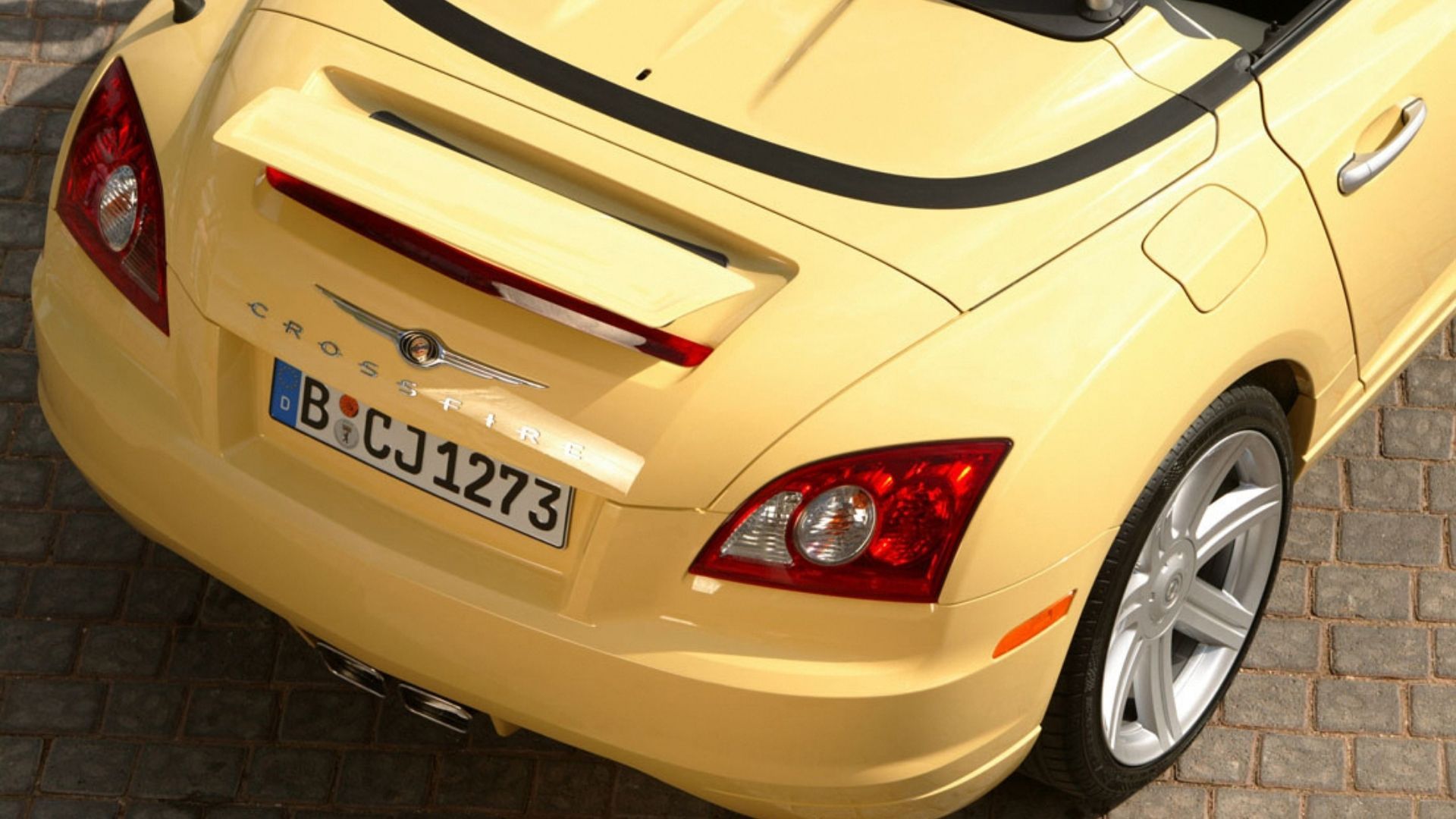 Another factor fed into the demise of the Crossfire. After sticking it out for 9 years, the often tumultuous relationship between Daimler and Chrysler started to come undone in 2007. That meant Chrysler would have to create its own platform if it wanted to launch a new generation of the Crossfire since it couldn't use the one for the second-generation Mercedes-Benz SLK. Sure, the Chrysler could have just kept using the old platform all the way to 2021 like it did with the Dodge Charger and Challenger, but those two cars were selling big and the Crossfire wasn't. It had to be cut so Chrysler could survive the financial storm it was entering. Plus, Daimler was making the cars in Germany, so Chrysler would've had to figure out a way to shift manufacturing to the United States, investing considerable money into what admittedly would've been a huge and likely unprofitable gamble.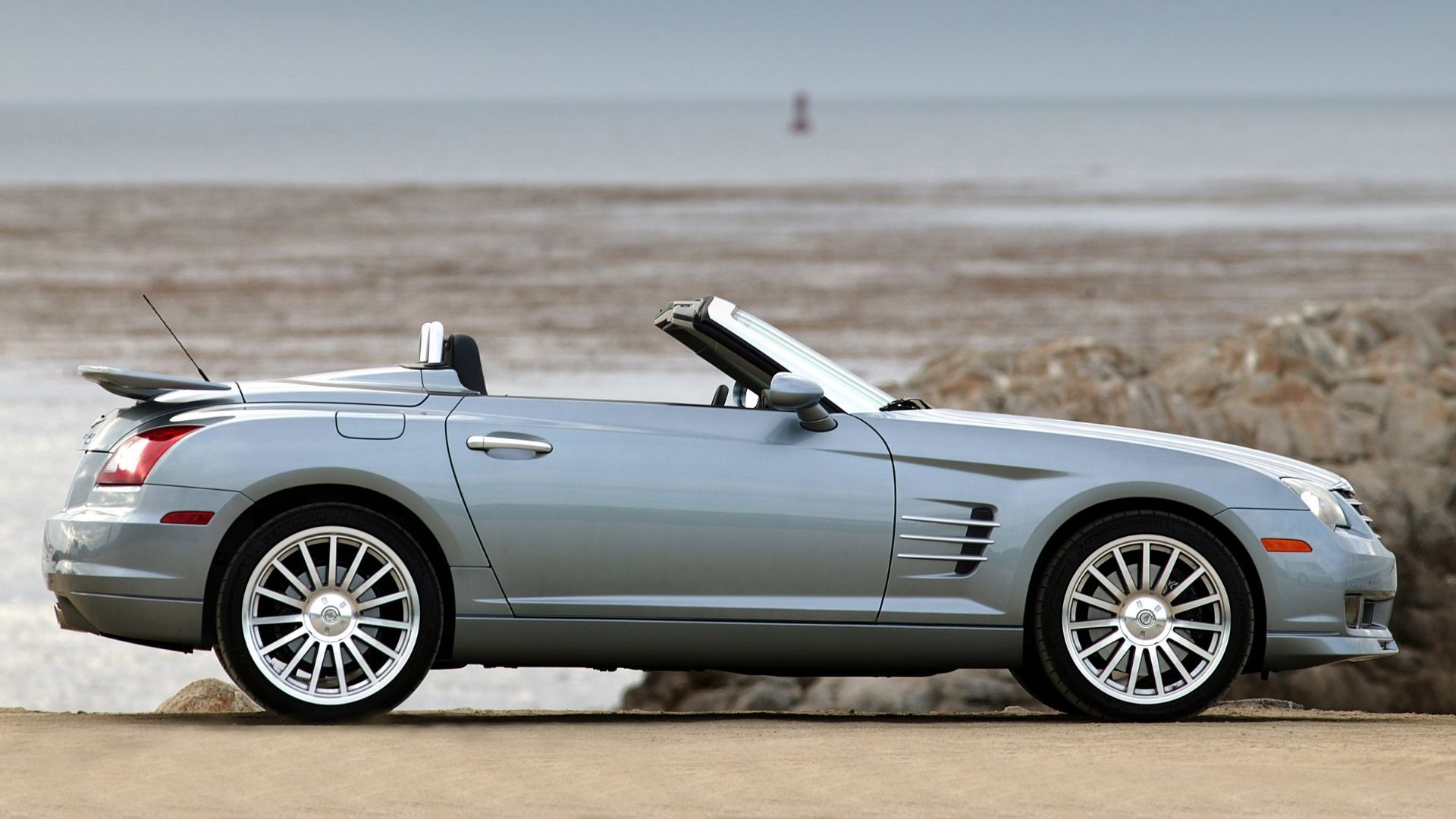 On June 25, 2008 Chrysler released an official statement regarding rumors it was readying a bankruptcy filing. "Chrysler has a clear strategy to build a profitable enterprise for the long term as an independent company, even in this challenging economy. Despite the challenges, we are meeting or exceeding our plan on all financial metrics. Chrysler has a stronger-than-planned cash position." However, less than a year later, on April 30, 2009, it did indeed file for bankruptcy. Under the protection of the Obama Administration, the automaker was whisked through the bankruptcy process with little pain, then merged with Fiat.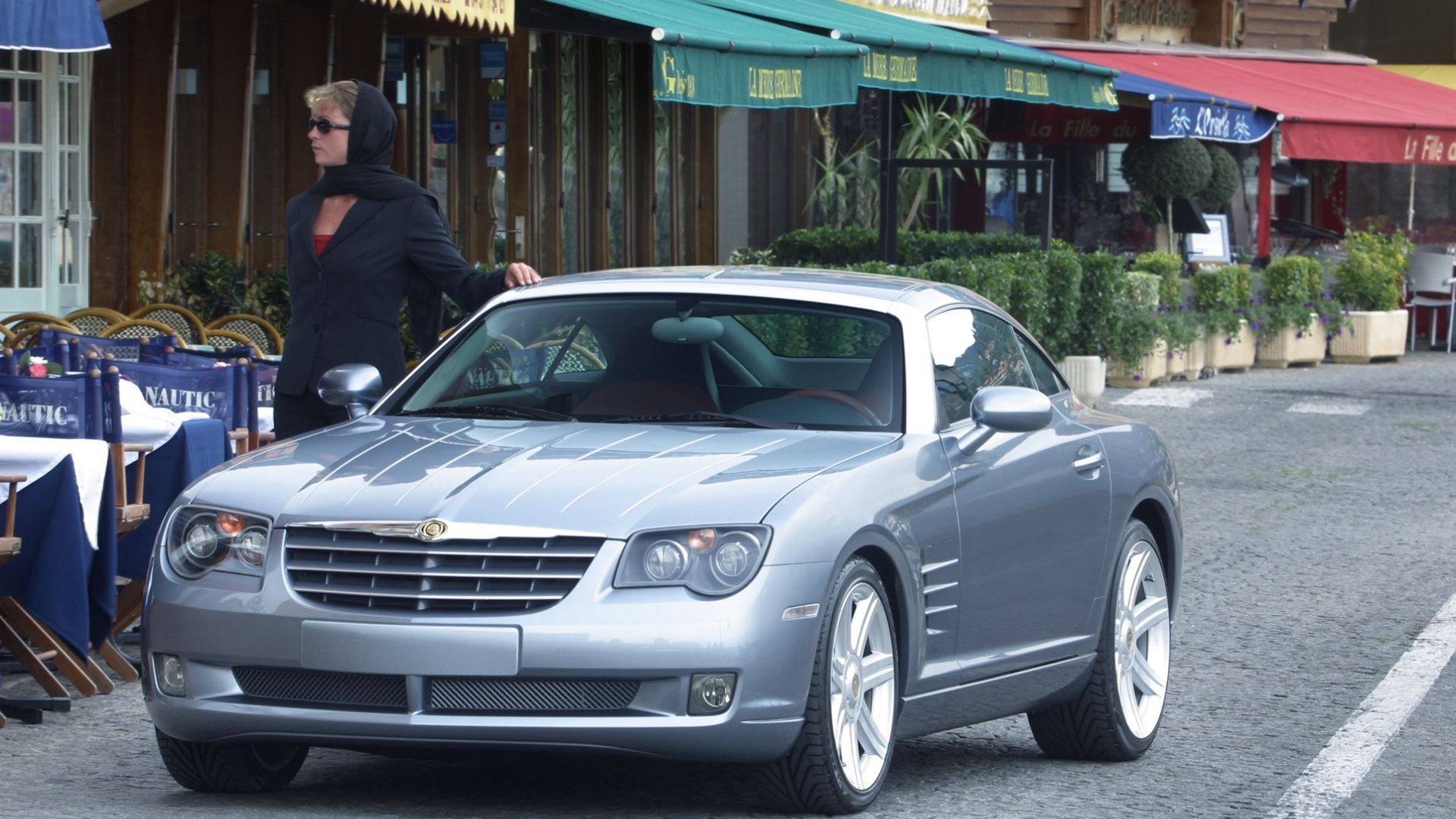 Ultimately, over 76,000 Crossfires were made. The car has appeared on some future collectibles to watch lists over the past several years, but clean examples have remained relatively inexpensive, although SRT6s command a significantly higher price. Some people believe one day everyone will realize how brilliant the Chrysler Crossfire really was and values will skyrocket, especially since so many will have been junked by people who believed the car wasn't anything special. We've seen such things happen in the past, but there's no telling if the Crossfire will go through a Cinderella transformation. As these things go, only time will tell if the sports car will one day become highly sought after by collectors.