Prepare to open your wallets!
---
When it comes to these auctions, there is always a diverse selection of cars ready to cross the auction block. Amelia Island has quite a few high-end cars on the docket with interested buyers ready to shell out some serious cash. Most of us can only dream of parking one of these beauties in the garage.
Here are a few select vehicles on the schedule that are worth more than our entire lives. The RM Sotheby's Amelia Island auction takes place today.
Of A Kind Classic Duesenberg Is Absolutely Astonishing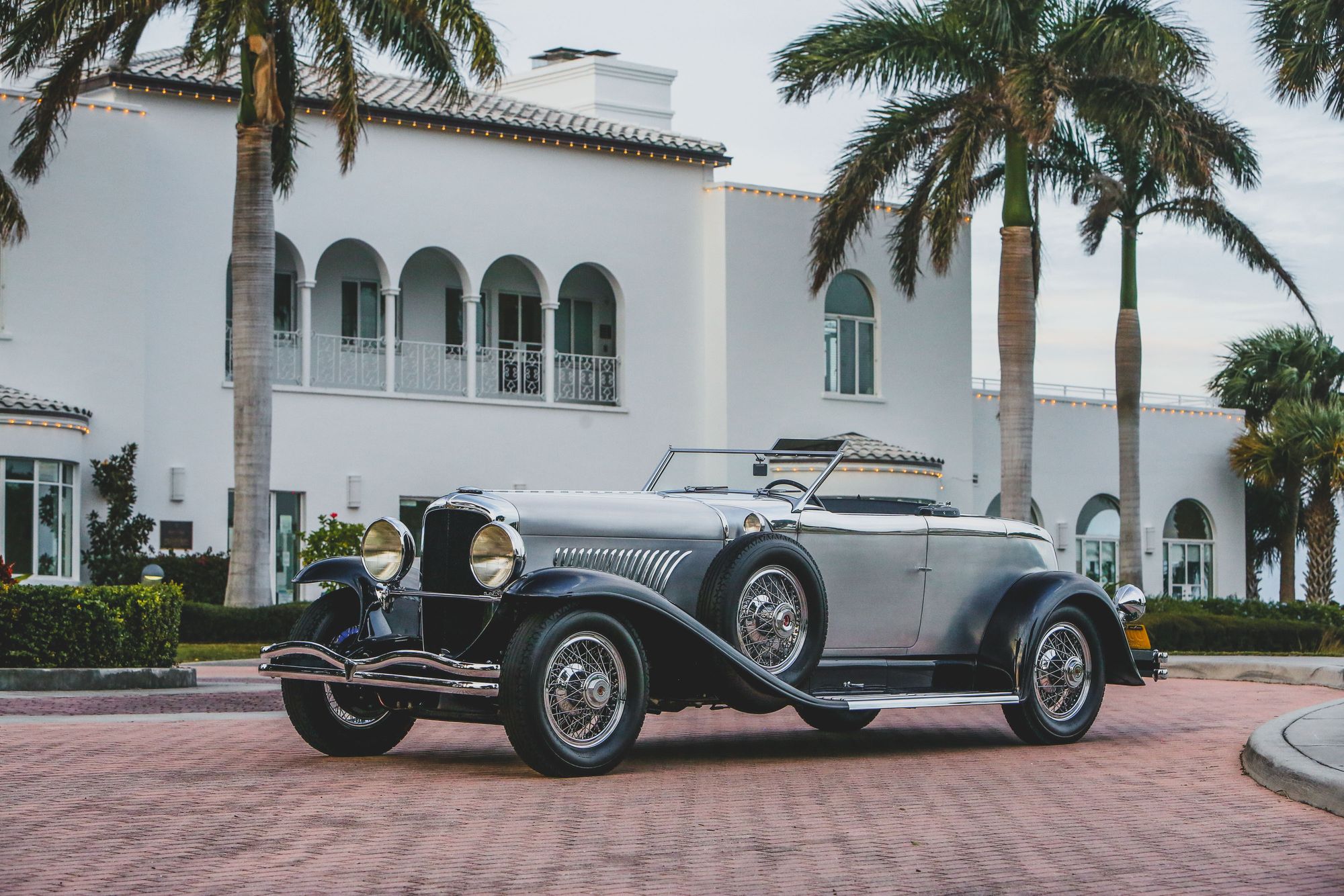 Estimated: $3,500,000 - $4,000,000 USD
This was the introduction of the 1929 Duesenberg Model-J Convertible Coupe which sported an innovative "disappearing top" design that would give the car the feel of a roadster while retaining the classic convertible style. While only 25 were produced the car was still around long enough to become an instant classic and the limited production numbers equate to high value due to rarity. This particular car is a Torpedo Convertible Coupe, only 6 of which were produced with the disappearing top. While one of only six sounds rare our next addition will astonish and amaze you. Five out of the six cars produced utilized a short wheelbase while one came equipped with a longer wheelbase. This is that one car! This is truly a one-of-a-kind car and this extreme rarity complements its value exponentially.
This vehicle, labeled chassis number 2199, is an extraordinary car. With classic 20's styling that combines the attitude of a high-class individual and the sportiness of a speed chaser. Unfortunately, the last car of this type sold on RM went for around $3,000,000 so it may be slightly out of most buyer's price range. However, for the buyer that does find themselves in possession of the car, this would be the perfect addition to any collectors gallery. Maybe it will even get driven someday as well.

1995 Ferrari F50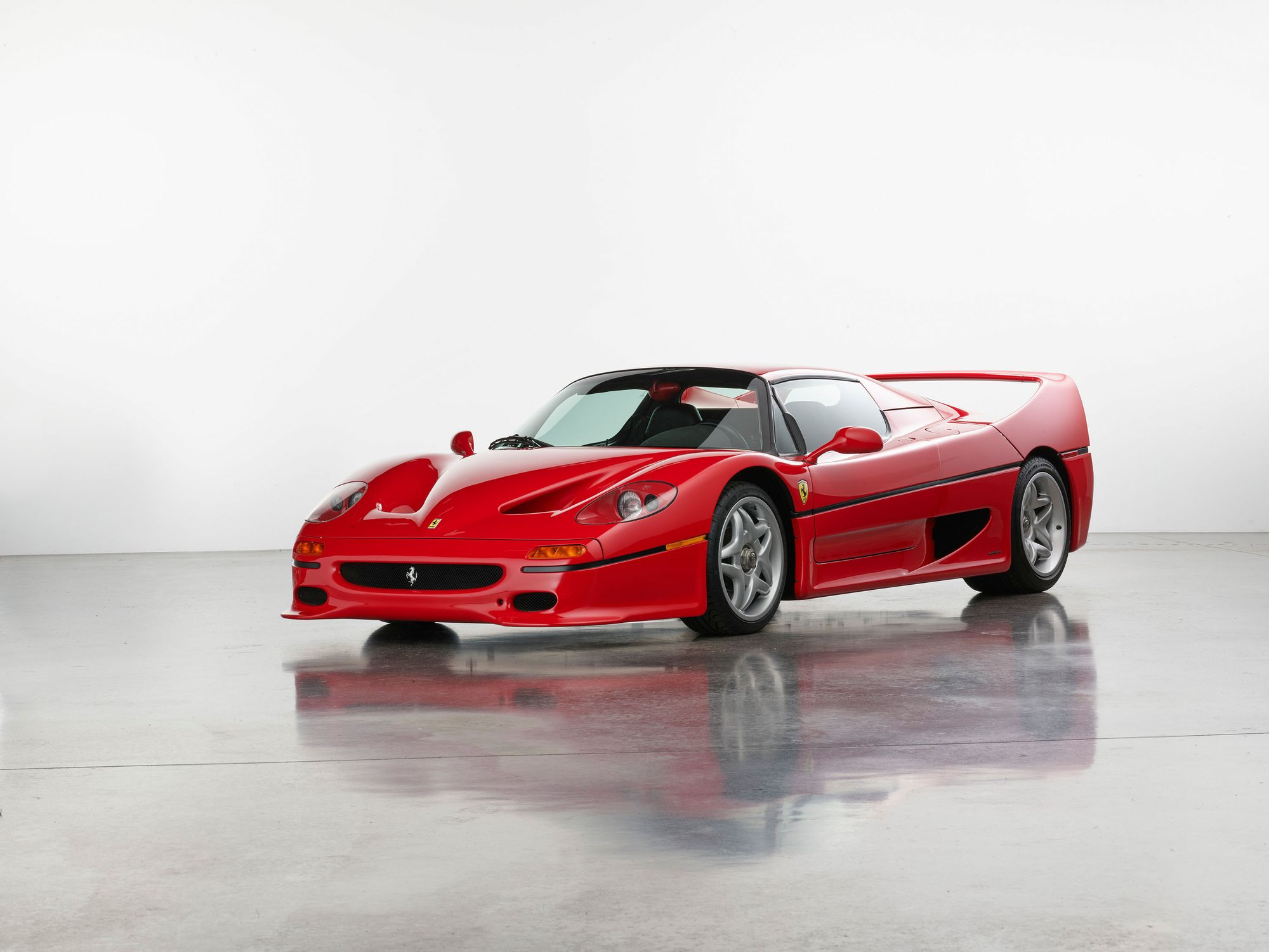 Estimate: $3,400,000 - $3,750,000 USD
It is said that only 349 examples were ever made of the Ferrari F50 and only 55 of those were built for the American market. On top of this extremely limited production, the cars were not really sold new but rather leased in an unusual manner designed to prevent the cars from being used to make mass profits shortly after delivery. All of this lends to the F50's rarity and boosts its collectibility today.
This 48th example is being offered at RM Sotheby's Amelia Island auction. It was initially bought by Benny Caiola, a close friend of noted specialty auto maker founder Horacio Pagani. From 1995 to 2010 the car remained a part of his collection. With just 4K-miles on the clock, a Texas-based collector then purchased the Ferrari and put another 1,100-miles on the car. In June of 2018, a major service was carried out by Ferrari of San Antonio in which the engine was pulled and all gaskets, belts, seals, filters, and consumables were replaced.
Fifty-Year One-Owner Ferrari 275 GTB/4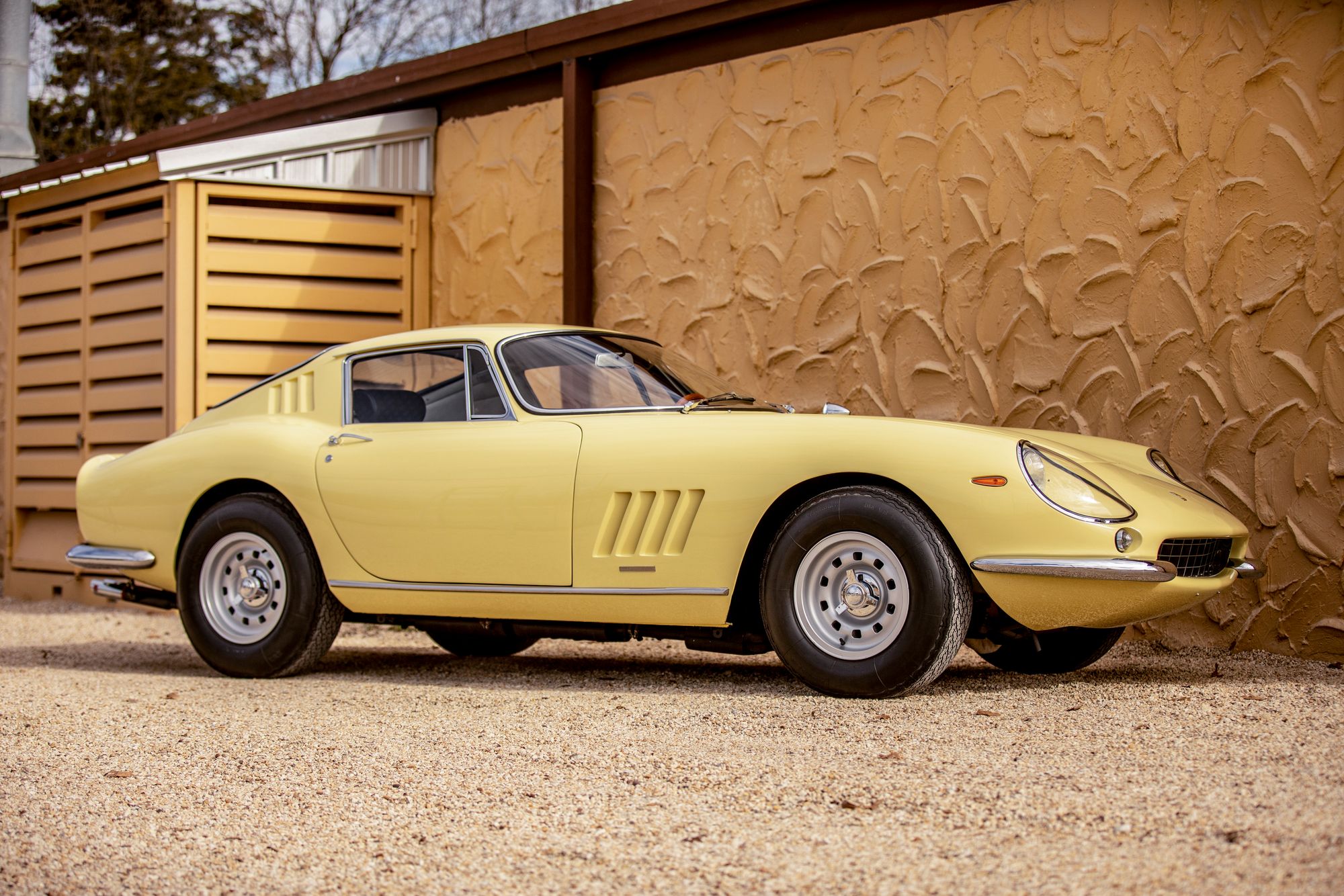 Estimate: $2,500,000 - $2,800,000 USD
With the introduction of the Ferrari 275 GTB in 1964, Ferrari began implementing the use of the transaxle and independent rear suspension setup that it had developed for their race cars. In conjunction with the ever popular V12 engine that was updated for the 275 GTB/4, the combination signaled the future of the automaker as being one renowned for putting mass amounts of power to the ground in a balanced and efficient way.
From 1966 to 1968, Ferrari produced a total of 330 275 GTB/4 cars. All were powered by the upgraded V12 Columbo engine that now featured four overhead cams and six DCN carburetors and all were equipped with the aforementioned transaxle and independent rear suspension. The car was so successful that it was named number seven on a list of the greatest sports cars of the 1960s in 2004. From there Ferrari continued to further tinker with aerodynamics and weight distribution, leading to many more milestones but, when it comes to its street cars anyway, it all started with the 275 GTB of the 1960s.
Missing Legendary 1960 Corvette Race Car Finally Discovered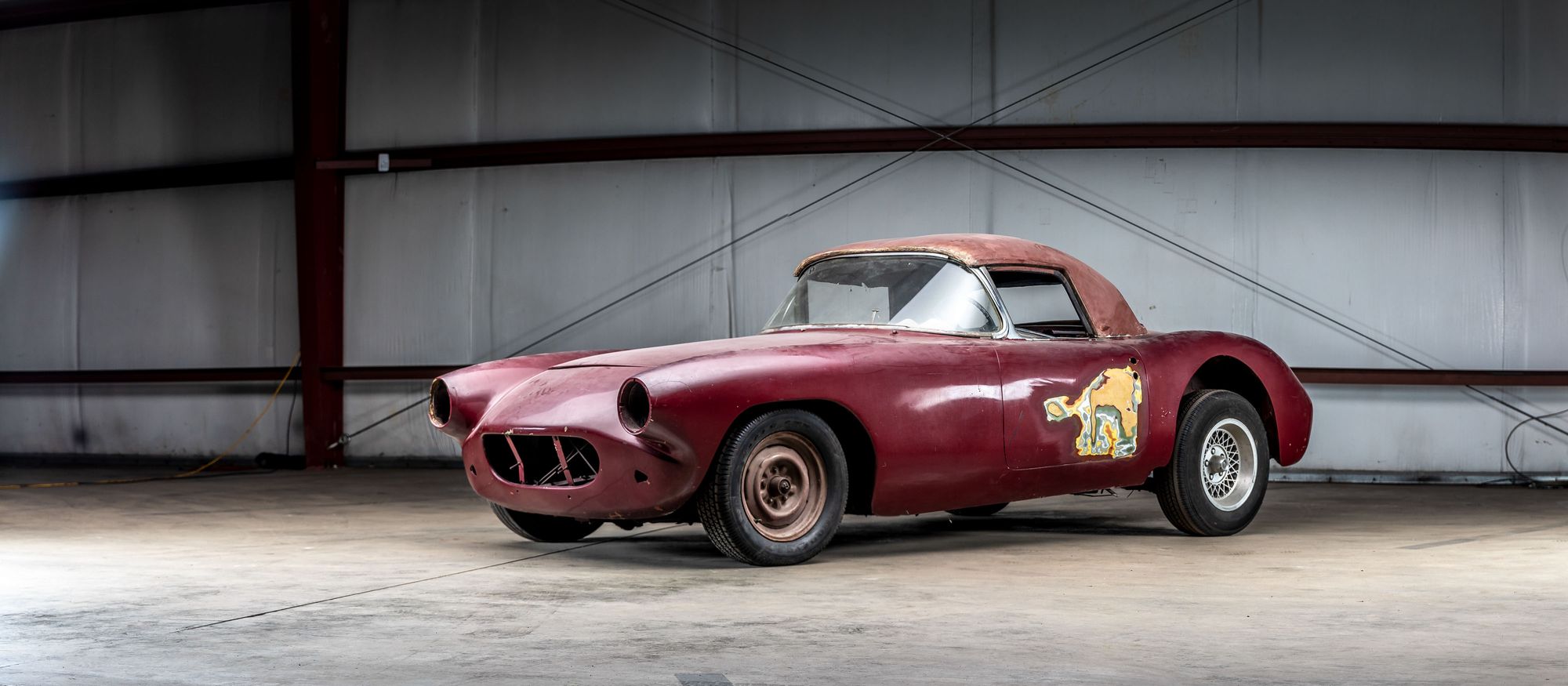 Estimate: $900,000 - $1,300,000 USD
Maybe it's the damage they usually incur during the race or maybe it has to do with some kind of cover up for top automaker officials breaking the rules of the 1960s and secretly sponsoring certain race teams. Either way, all of the greats have their stories of lost cars. For Ford  it's Shelby's "Little Red" Mustang and for Chevrolet it's this little known Cole, Duntov, and Cunningham Corvette project aimed at conquering the 24-Hours Of Le Mans.
As the story goes, three chassis were developed and delivered by Ed Cole and Zora Arkus-Duntov for Briggs Cunningham to modify and enter in the 24-Hours Of Le Mans race. While this manufacturer sponsorship was completely unofficial, these claims are well documented and substantiated by registration papers listing Duntov as Cunningham's co-driver. After testing at Daytona, a shot at the 12-Hour Of Sebring, and a trial at Le Mans, chassis number 3535 was entered into the 24-Hours Of Le Mans with Cunningham and Duntov as registered drivers. However, not wanting to risk losing Duntov to an accident, Cole instructed Cunningham to not let Duntov drive in the race. This turned out to be a good move as the race was interrupted by rain, causing Duntov's replacement to lose control of the car. Luckily no one was injured and the car was imported back to the U.S.
Upon returning from such an epic race being driven by iconic drivers and having such a strong connection to the creators of the Corvette, one would think that this busted and burnt Corvette would be museum bound. But that wasn't the case. Instead, the car was sold to Marshall "Perry" Boswell Jr. who put a Zagato-style front end on it essentially disguising the fact that it was ever a 1960 Corvette. After the car was listed as a Pontiac Zagato prototype in a classified, the VIN was checked against historical records proving that it is in fact Cunningham's number-one car and will hopefully receive a full, proper restoration just like the other two Corvettes that it raced alongside. Chassis number 3535 is currently on the schedule for RM Sotheby's upcoming Amelia Island Auction.
1935 Mercedes-Benz 500 K: Stunning Innovation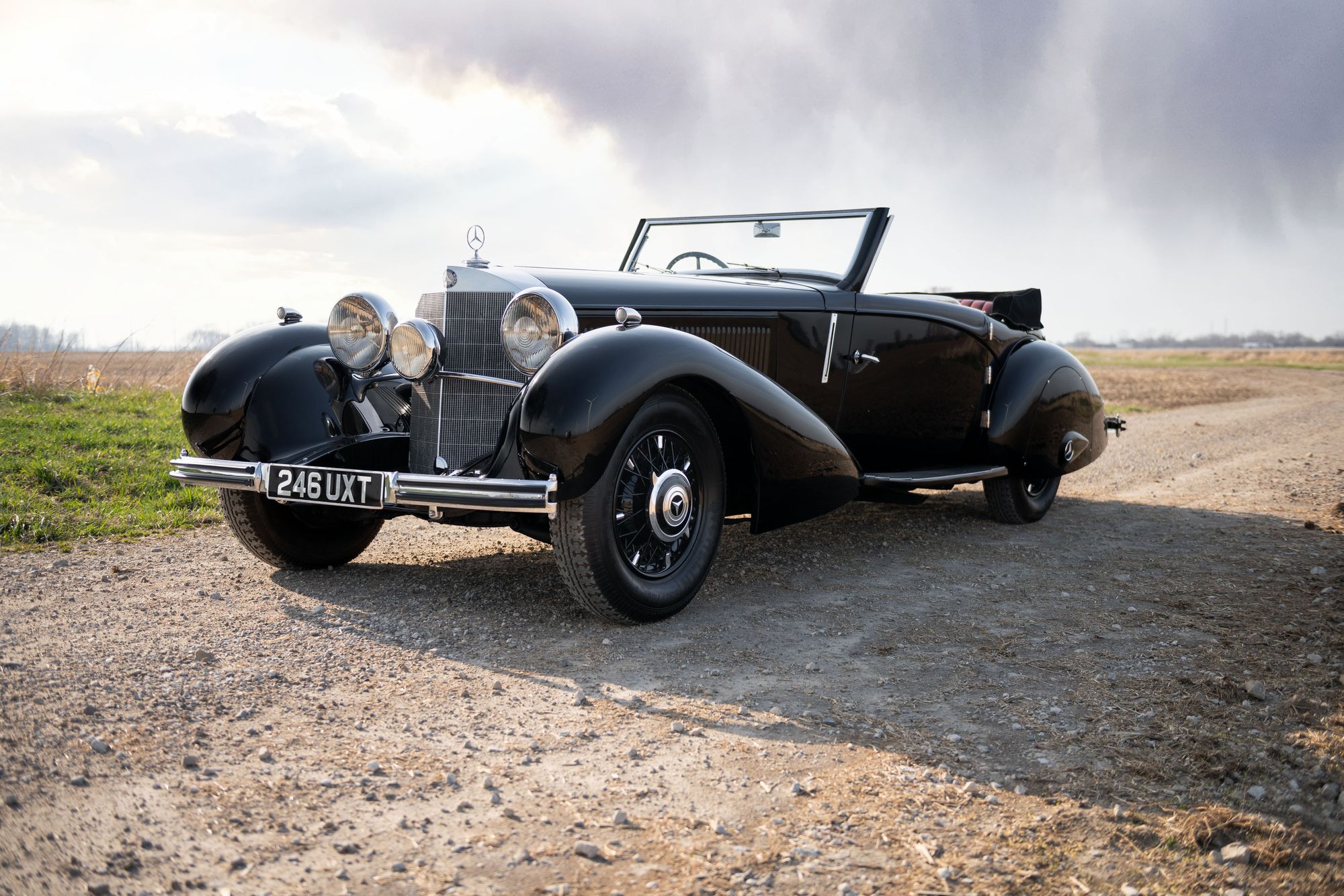 Estimate: $1,000,000 - $1,500,000 USD
Making its debut at the 1934 Berlin Motor Show, the 500 K was the German automaker's answer to calls for more power and more luxury. It featured a unique suspension carried over from previous models but enhanced with coil springs and dampers. Under the hood was a Roots style supercharger topping a 5.0-liter straight-8 engine capable of propelling the car to speeds of over 100-mph. Other standard options included safety glass, hydraulic brakes, and a 12-volt electrical system. Of the 342 chassis produced, only 41 did not feature the manufacturer's own Sindelfingen coachworks.
These disembodied chassis' were to receive their finishing touches from other coachbuilders, ten of which were finished by British coachbuilders. Made famous for its work on pre-war Rolls Royce cars, Windovers completed the coachwork on two Mercedes-Benz 500 K chassis. Each was unique in its own right and only one went on to be owned by British hero pilot William "Willie" Henry Rhodes-Moorhouse.
This particular 500 K chassis no. 123699 was put into storage by its second owner who acquired the car after Rhodes-Moorhouse's plan was shot down in WWII. After the war, the car changed hands a multitude of times before falling into disrepair. It was restored in the 1970s, repainted again in the 1980s, and found its place in an Austrian museum. In the 1990s it was returned to England as part of a significant collection. In 2006, it was again restored. Through all of this, this stunning 500 K has managed to stay intact with its original engine.