Mercedes-Benz revolutionized the Grand Tourer vehicle class with its 500 K model, implementing undeniable innovation that changed the course for future automobiles.
---
Making its debut at the 1934 Berlin Motor Show, the 500 K was the German automaker's answer to calls for more power and more luxury. It featured a unique suspension carried over from previous models but enhanced with coil springs and dampers. Under the hood was a Roots style supercharger topping a 5.0-liter straight-8 engine capable of propelling the car to speeds of over 100-mph. Other standard options included safety glass, hydraulic brakes, and a 12-volt electrical system. Of the 342 chassis produced, only 41 did not feature the manufacturer's own Sindelfingen coachworks.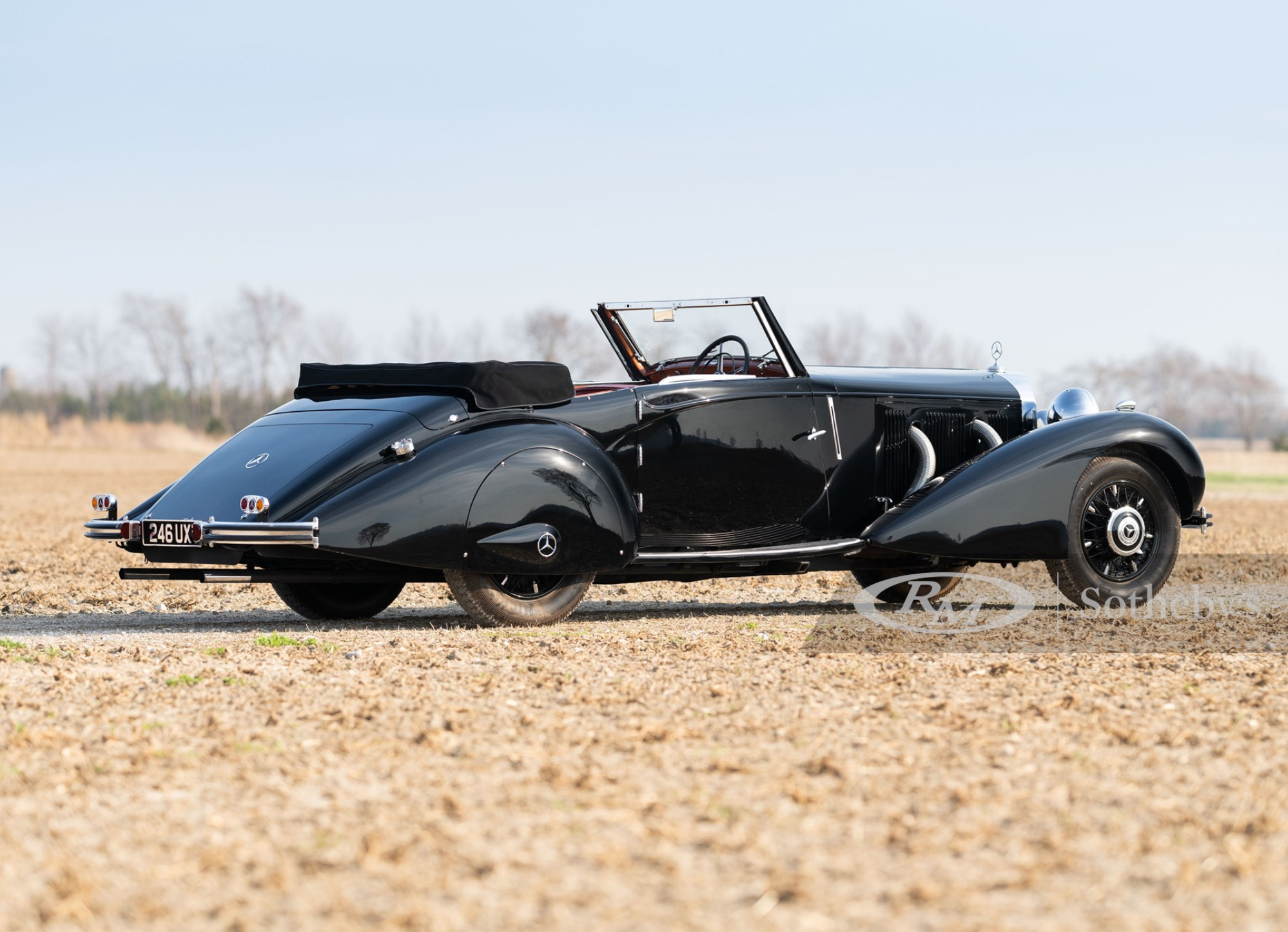 These disembodied chassis' were to receive their finishing touches from other coachbuilders, ten of which were finished by British coachbuilders. Made famous for its work on pre-war Rolls Royce cars, Windovers completed the coachwork on two Mercedes-Benz 500 K chassis. Each was unique in its own right and only one went on to be owned by British hero pilot William "Willie" Henry Rhodes-Moorhouse.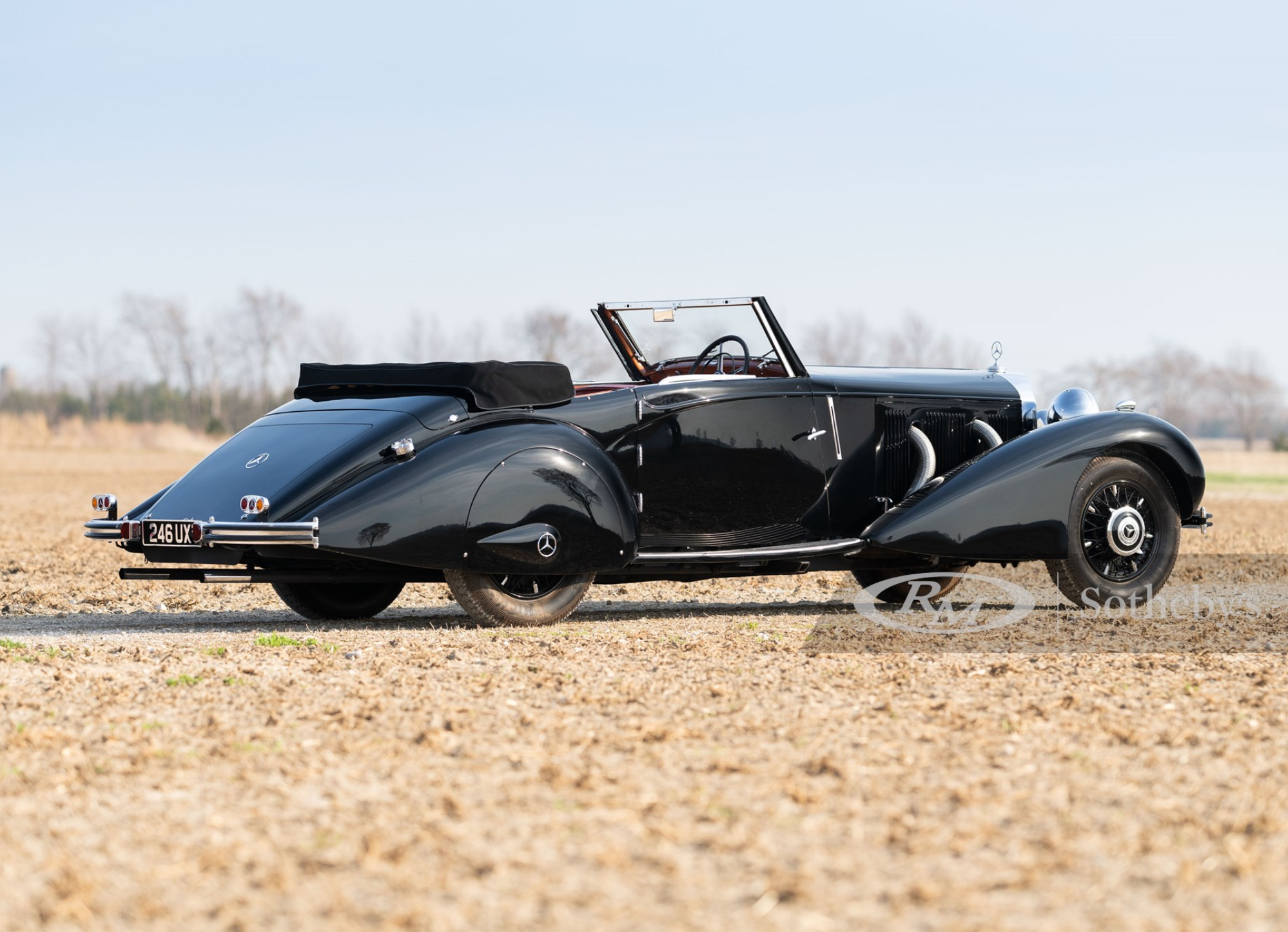 This particular 500 K chassis no. 123699 was put into storage by its second owner who acquired the car after Rhodes-Moorhouse's plan was shot down in WWII. After the war, the car changed hands a multitude of times before falling into disrepair. It was restored in the 1970s, repainted again in the 1980s, and found its place in an Austrian museum. In the 1990s it was returned to England as part of a significant collection. In 2006, it was again restored. Through all of this, this stunning 500 K has managed to stay intact with its original engine. The car is now scheduled for RM Sotheby's Amelia Island Auction where it is expected to sell for over $1-million. For more information on this stunning Mercedes-Benz 500 K visit rmsothebys.com.