Check out cars for sale that popped up on Motorious this week.
---
What a diverse market the collector car industry represents. Every week, the Motorious editorial staff does a dive into the classified section of the site to find the cars for sale that we would want to buy for ourselves. These cars are more than worthy of a new garage, and we're thrilled to be able to share our picks with the readers each week. Here is a list of cars to check out as spring arrives.
2018 Lamborghini Huracan Performante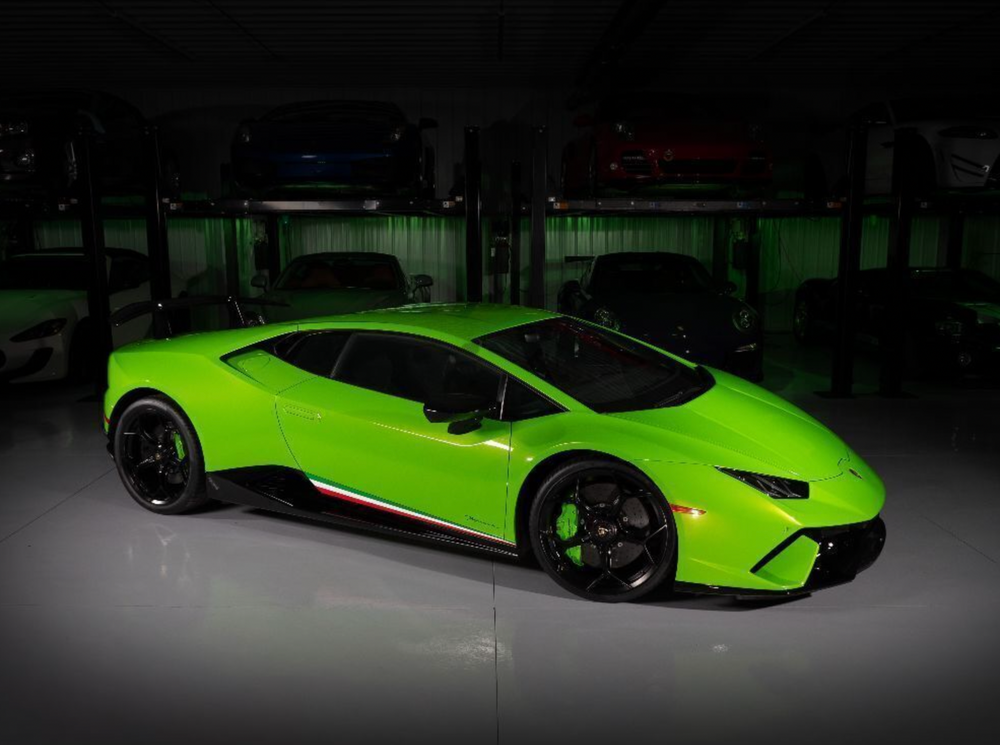 Italian supercars are all about one iconic word that sits on the tongue of every European car enthusiast who dreams of owning one. That word, simple as it may be, is passion. These cars represent more than pure performance on a lightweight chassis. If you only care about performance, then the best thing to do is buy an American V8 muscle car or just the engine and slap it in the lightest thing you can find. Instead, these cars are about the will to take something that seems impossible and make it happen. Perhaps you felt, as we all did at some point, that no one believed in your ability to succeed at one thing or another. These cars are all about spitting in the face of doubt and showing the whole world what actual passion cars create. Now that we've successfully tugged on your heartstrings for what seems like just a bit too long let's get into the car. See more here.
1976 Firebird Trans Am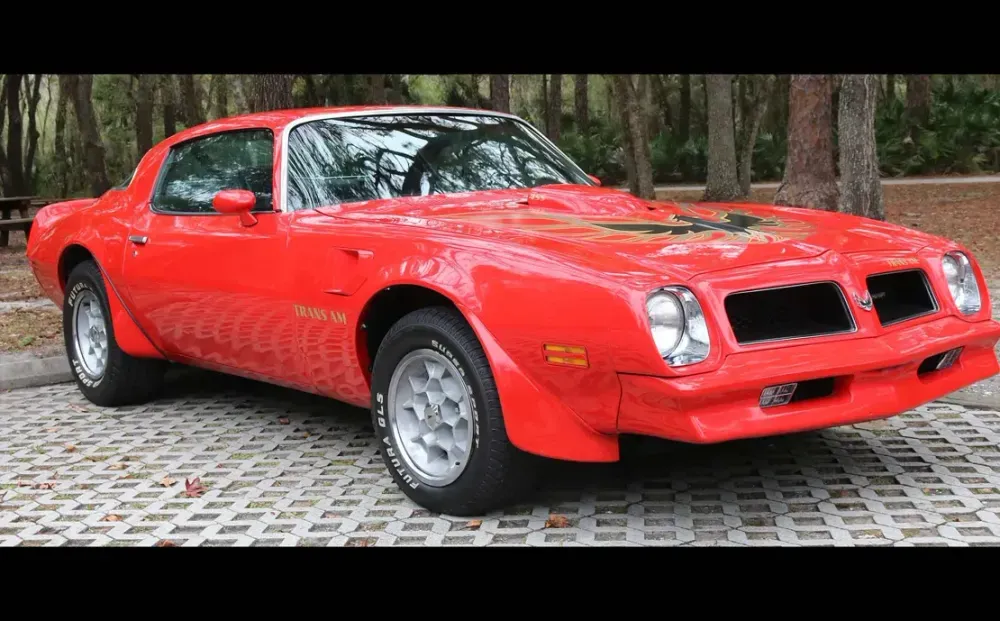 The Pontiac Firebird Trans Am is possibly one of the most iconic cars in American automotive history because of its flamboyant style, big V8 engines, and film screen time. Whether its a jet-black bootlegging racer or a bright red show car, these fiery pony cars built a name for themselves as America's favorite classic automotive outlaw. The second generation is typically the one people talk about when you hear the Firebird Trans Am name. There is an excellent reason for this as the car was essentially the last pony car to even try to look good during the dark ages of American performance automobiles. This car is a beautiful example of the lengths Pontiac was willing to go to to keep the American automotive dream alive. See more here.
2000 Toyota Land Cruiser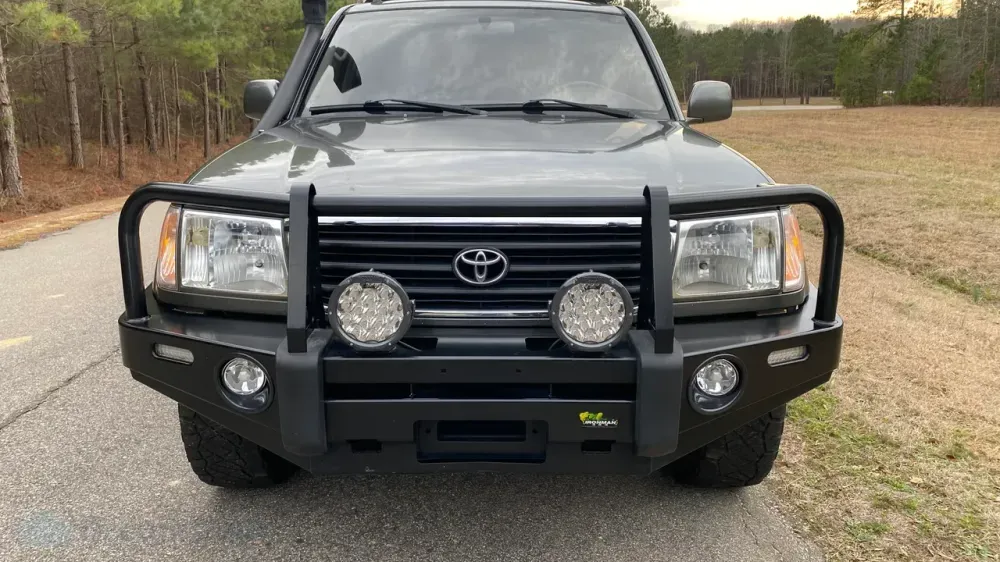 Japanese sports utility vehicles have been helpful in thousands of off-road situations ranging from rock climbs to mudding. Toyota made these cheap, reliable, and well-built creations of practical innovation to cross the rough terrain of rural Japan, making them the perfect car for anyone with a passion for exploration. Virtually every movie with some off-road transportation needs has had a Toyota or Nissan. There's a big reason for that: the little cars can be quite capable of traversing some insane terrain after only minimal modification. With this particular car, you'll be able to go anywhere you set your mind to as it sports plenty of performance numbers, body modifications, and ground clearance to keep your car running in the dirtiest of conditions. See more here.
Kid Rock's Former 2005 Ford GT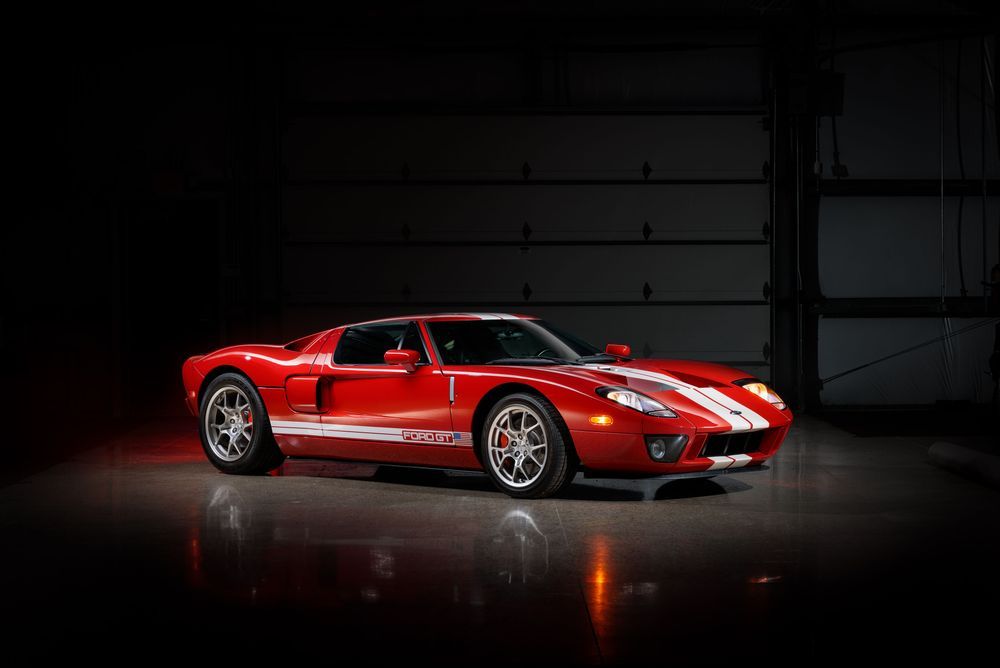 Ford has a rich racing history surrounding its iconic GT40 that won "24 Hours of LeMans" four consecutive times from 1966-1969. Decades later, Ford unveiled a GT40 concept car at the Detroit Auto Show back in 2002, and it hyped up car enthusiasts for the possibility of a production mid-engine racecar. Shortly after, Ford released its plan to produce a different version of the GT40 concept car, and the first-gen Ford GT was born. See more here.
2005 Porsche Carrera GT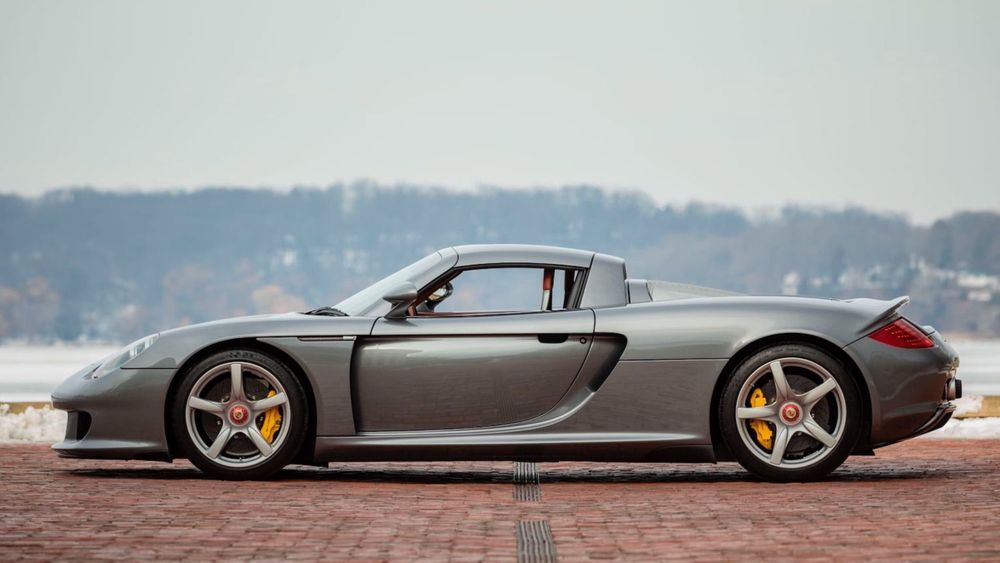 Porsche is one of Europe's most potent automotive manufacturers to ever cross the finish line at the Nurburgring. In the lineup, you'll find a plethora of rear-wheel drive, rear-engine, and high-powered supercars, which lay down some of the world's fastest times on tracks across the globe. One such model is the Carrera GT which utilizes a very sleek and low-slung nature to deliver one of the most brutal and raw driving experiences available on the supercar market. Speeds of over 200 mph are elementary to achieve when driving a car like this because of the dedicated German engineering and design which produced vehicles like the 911 and 918. Of course, you'll just have to see for yourself how unique these cars can really be. See more here.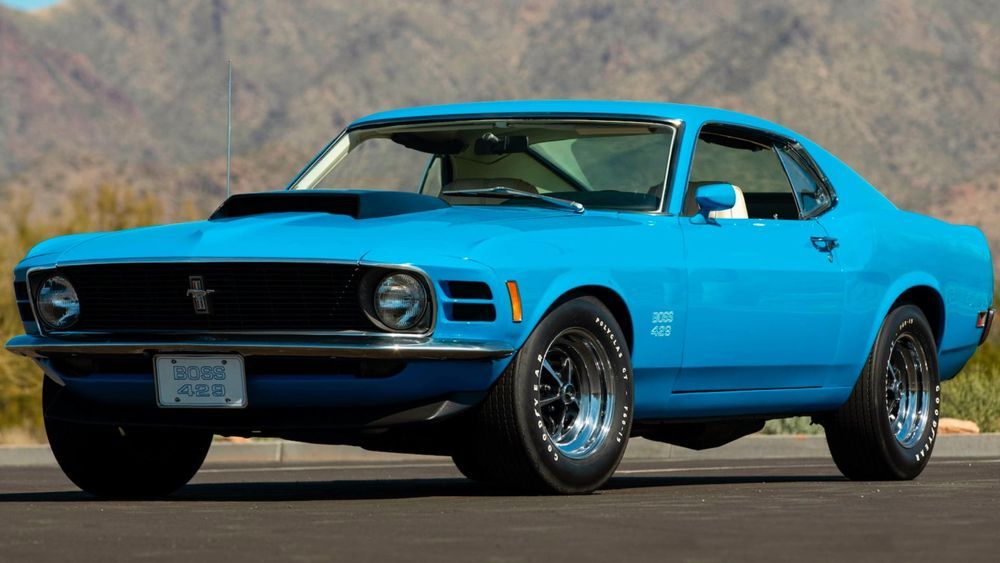 The Mach I Mustang was possibly one of the most remarkable automotive feats in the history of vehicle production because of the incredible new ideas that it brought to the table in the mid-1960s. The sleek coupe-style coupled with extensive engine options and a low price tag made these cars some of America's most desirable performance models. Without a doubt, Ford had taken the hearts of an entire generation of car enthusiasts ready to get on the road at an early age. As a result, the Ford Mustang is one of the most iconic cars on the collector and classic car market. This particular car is an excellent example of one of those pony cars, and you might be able to get your hands on it. See more here.
1978 Batmobile Replica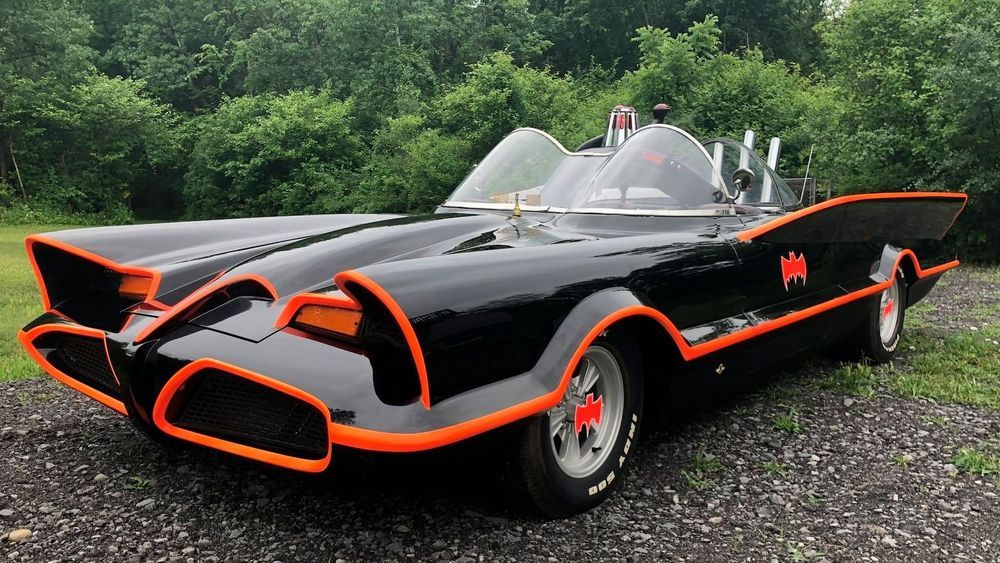 Batman is a hero whose incredible feats of physical prowess, showmanship, and wealth have been cemented into the culture as the best a human can possibly be. Along with heart-wrenching stories, such as those found in the Nolan Batman series, viewers' eyes were caught with a plethora of gadgets and gizmos designed to take down the worst of criminals while still abiding by the superhero's only rule. Of course, there were car people, so we were not talking about the shiny golden utility belt or the odd choice of spandex and a cape as a "low-key" crime-fighting uniform. Instead, we're going to focus on the great car that has carried the Bats in and out of so many ridiculous scenarios. See more here.
1978 Chevy Corvette Pace Car With 42 Actual Miles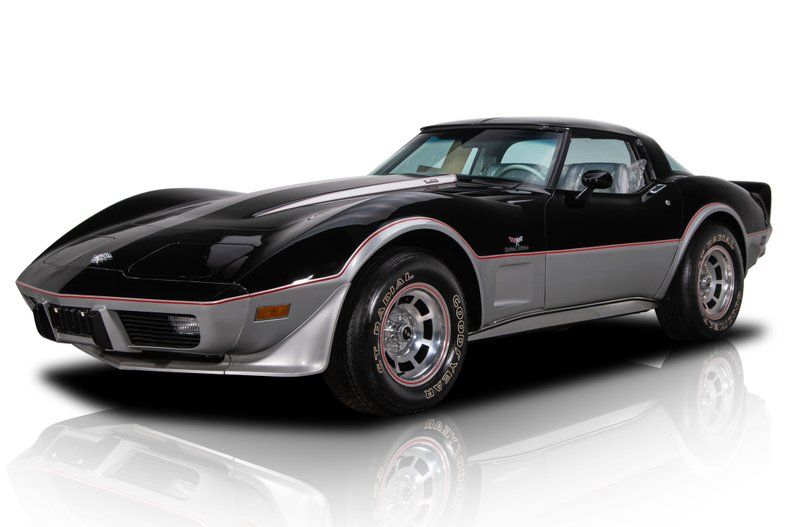 The 1978 model year marked the 25th anniversary of the Chevrolet Corvette. To celebrate this important milestone, General Motors completely redesigned the body with new fastback styling. With the redesign, the American automaker also debuted a unique Anniversary Edition and a limited-edition replica of its Indy 500 pace car. The Anniversary edition cost an extra $399 for the special two-tone paint job, but it wasn't a limited model by any means with 15,283 sold. However, the pace car replica was limited to just one per Chevrolet dealership which equaled out to 6,502 units, and they were available for an additional $13,000 over the price of the car. See more here.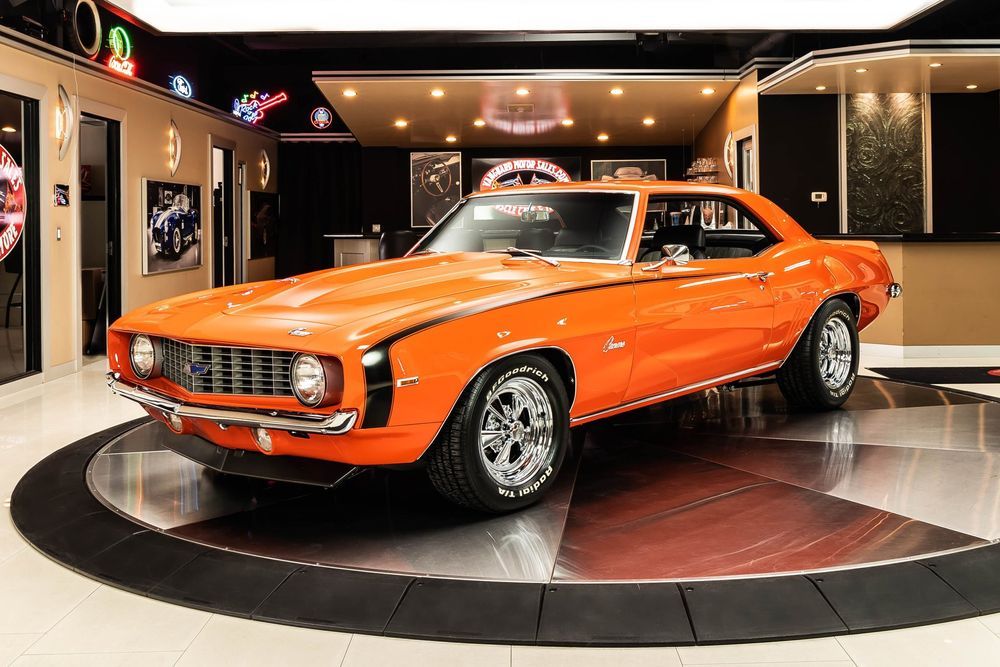 The legendary Chevrolet Camaro is an industry icon within the classic automotive community as it was the first to take on the Mustang in the battle of the pony cars. While the war story mentioned above is quite lengthy and complicated, it can be explained in much simpler terms. Basically, you had Ford's prized pony car, the Mustang, battling against GM's Firebird and Camaro. Of course, you can argue who actually won, but it is evident that the Camaro became one of the most revered and respected cars in America in its effort to dethrone its rival. Unlike its competitors, it came out of the gate with some of the craziest engine options Chevy had to offer, and now those same features bring in a ton of attention from collectors around the globe. See more here.