This beefed up Chevy racer is the craziest Camaro we've seen yet as it was custom built for performance and style.
---
The legendary Chevrolet Camaro is an industry icon within the classic automotive community as it was the first to take on the Mustang in the battle of the pony cars. While the war story mentioned above is quite lengthy and complicated, it can be explained in much simpler terms. Basically, you had Ford's prized pony car, the Mustang, battling against GM's Firebird and Camaro. Of course, you can argue who actually won, but it is evident that the Camaro became one of the most revered and respected cars in America in its effort to dethrone its rival. Unlike its competitors, it came out of the gate with some of the craziest engine options Chevy had to offer, and now those same features bring in a ton of attention from collectors around the globe.
Now you have the chance to get your hands on this incredible, which seems to be one of the best examples of one of Chevy's finest Camaros. Under the hood of this high-speed and lightweight American sports car is the massive 427 ci V8 engine capable of putting out around 480 horsepower and very similar torque figures. Of course, this is a crate engine which means that every piece of the motor was meticulously designed to produce big numbers on the dyno. All of that power is sent through a well-built TKO 600 five-speed manual transmission, making running through gears a breeze. Performance was a significant factor with this build with Holley 770 CFM 4-Barrel Carburetor and 3.73:1 Gears sealing the deal.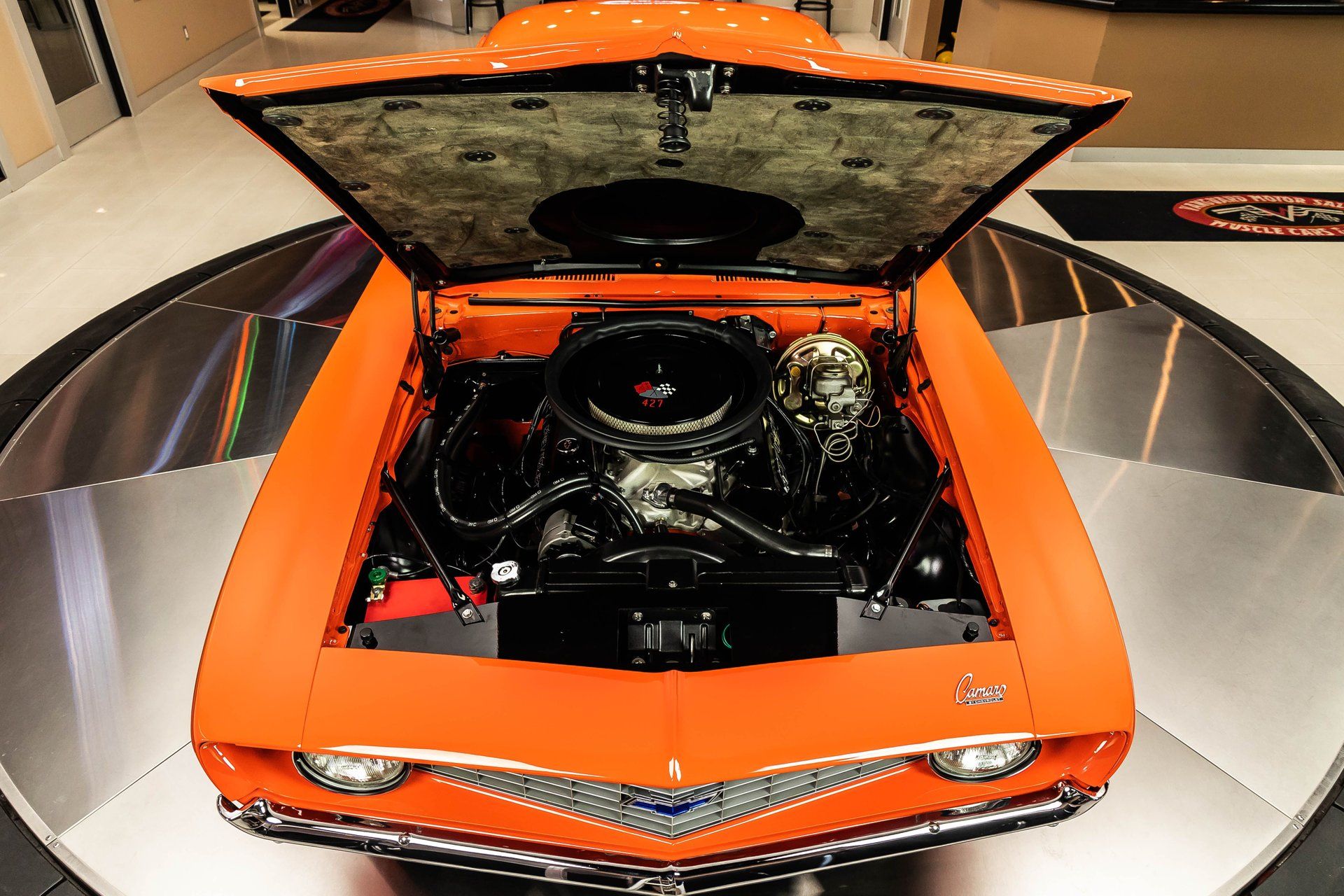 With that incredible performance, you are also given the luxury and comfort of a grand touring sports car. The interior is coated in a gray and black leather material which makes driving a delightful experience, especially when combined with the modern creature comforts that come with the car.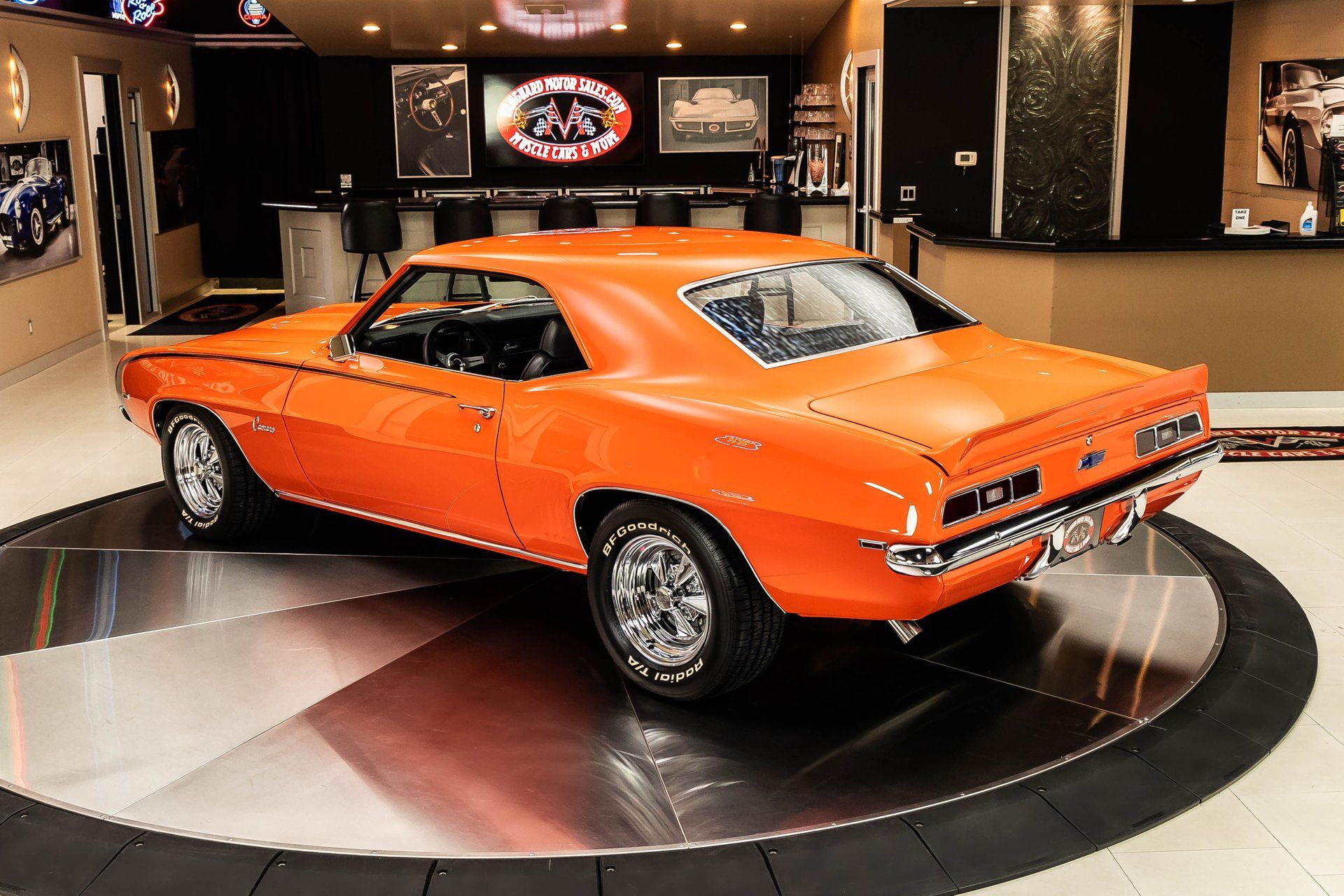 The vehicle's inside maybe even more appealing to many car enthusiasts than the exterior, as everything from the steering wheel to the shift knob is designed to focus on the driver. But, of course, the outside is still beautiful, with a bright orange drawing the eye and assisted by a set of iconic black racing stripes. So you'll always have plenty of performance when driving this incredible beast; now, all that's left is for you to get behind the wheel.