Submitted into our Digital Concours car show, we just had to know the incredibly interesting backstory behind this rare, vintage Mopar owned by Edgar Anderson.
---
In 1977, when Edgar Anderson was just eight years old, his father - also named Edgar - purchased a 1969 Dodge Super Bee that was located in Jamestown, New York, for just $750. Edgar lived in Chicago with his mother, and his father did not live close so he would visit him whenever he could. Eager to pay a visit to his dad, Edgar and his aunt Dana were scooped up in a B5 Blue 1970 Plymouth Satellite driven by Levi, his father's best friend. One thing Edgar recalls from that ride to his father's house is that the speedometer needle mainly sat at nearly 100 miles per hour for almost the trip's entirety.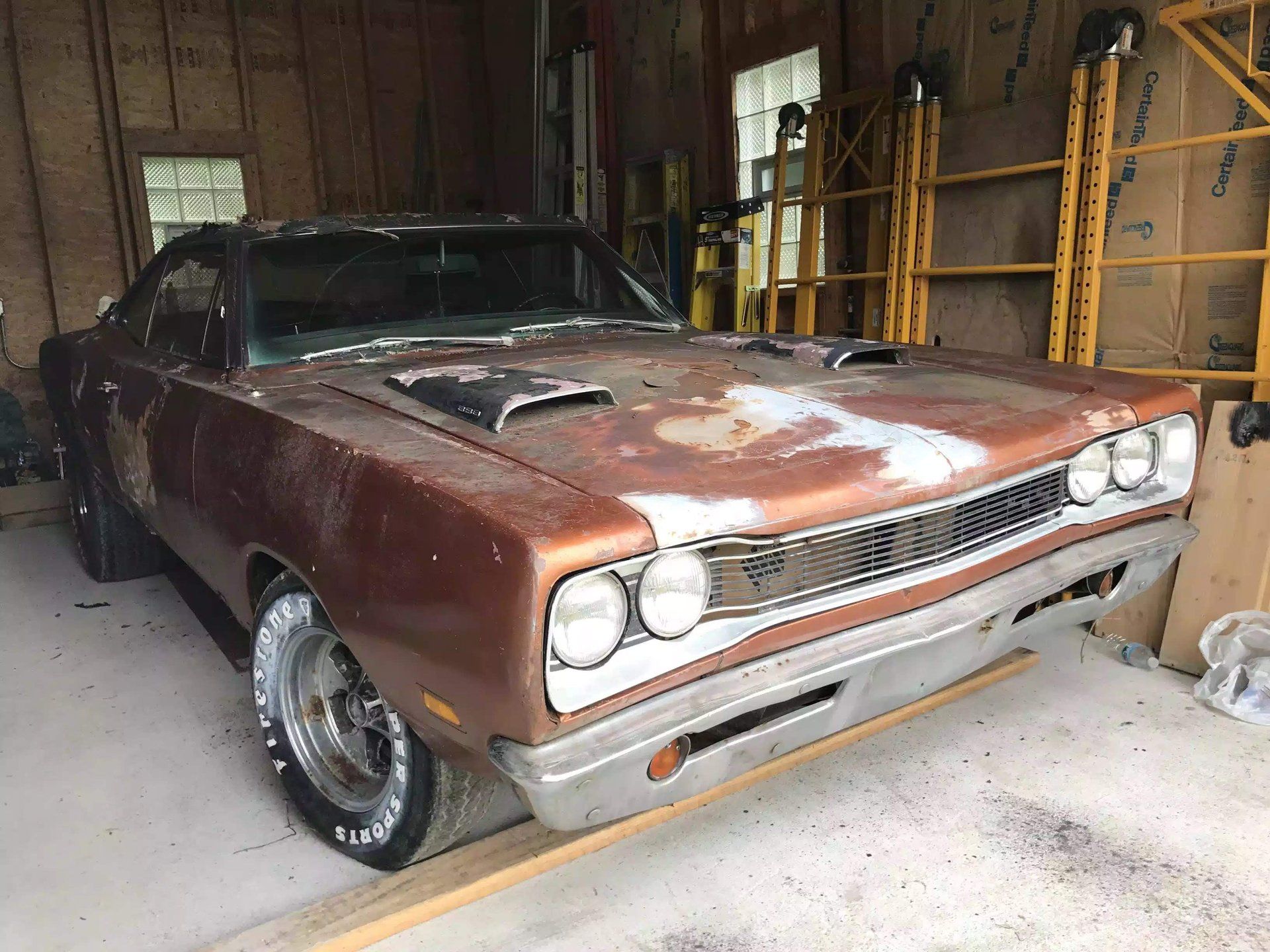 Once they arrived at his father's home, the Super Bee was up in the air in the garage as his dad wrenched away under the car. Edgar fondly remembers his dad asking him to hand over tools as he worked under the vintage Mopar. This was Edgar's first experience with sockets, wrenches, and screwdrivers, and a first with Dodge since his great-grandfather "Daddy King" owned a bright Canary Yellow Chrysler Cordoba that never left the garage.
The following day, the two went out for a spin in the classic Mopar muscle car, and Edgar fell in love. Although his father owned four other cars, the Dodge was special, and it was certainly the "coolest" out of the bunch. Mostly a weekend warrior, the Bee sat in the garage every week until Saturday came around. Sometimes, dad would work the gas and brake pedals while Edgar sat on his lap and steered the old-school muscle car around. Not only did Edgar love the car because of the fast and "cool" factor, but the Super Bee started to become sentimental.
When his dad would come to Chicago to visit, Edgar was quick to ask about the vintage Mopar. In 1982, Edgar Sr. moved to Chicago, and much to his delight, now he was able to see the Bee every weekend. Of course, he would tell his friends about the car and how fast it was.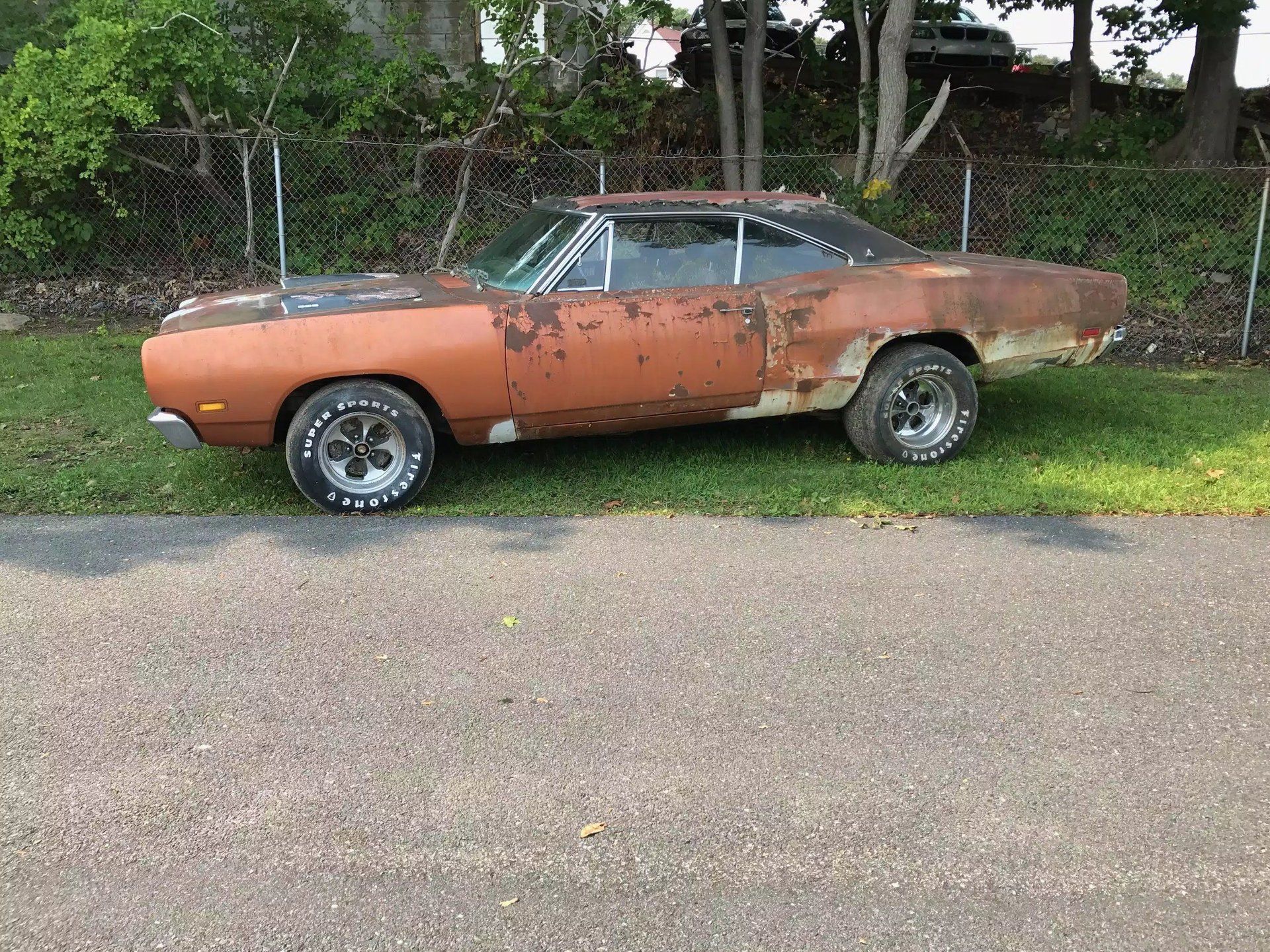 But, two years later in 1984, his dad was offered a job in Cleveland, Ohio, and moved away from the Windy City. Again, Edgar had to settle for seeing the car during occasional visits, and once his father had left for work, he would sit with the old-school Mopar, start it up, and drive it around the parking lot. Being only 14 years old at the time without a driver's license, he didn't have the courage to drive it on the street.
To Edgar's amazement, his father told him he would hand over the keys to the Bee as soon as he turns 16. Likely pinching himself to make sure it wasn't a dream, the Bee being his first automotive love - would be his very first car. Like any teenager, he couldn't wait to tell his friends the exciting news, and even more, he couldn't wait to turn 16.
That day finally arrived on May 22, 1986, and Edgar sat on his mother's front porch anxiously awaiting for his father to pull up in the Super Bee. Dad had called and said he was on his way, but Edgar didn't realize that Cleveland was a 5.5-hour drive. Still, Edgar waited for his dad to show up with his car. A few hours went by, and then 10 hours had passed, and then night fell. No dad, no Bee, no nothing. The next day, his father called to tell him that the Super Bee had broken down, and that he wouldn't be bringing it anymore. Edgar was crushed, hurt, and mad. Instead of the Bee, his first car ended up being a 1976 Chevy Malibu that was purchased by his mother and stepfather. Edgar admits that he was upset with his dad for years over not delivering the Bee as promised.
In 1987, his dad remarried, packed all of his belongings, and moved to Portland, Maine with his new wife. Edgar went off to play college baseball. Of course, every time he would speak with his father, he would ask about the Bee. The response was that the car had a blown motor, but it he was going to fix it.
Fast forward to 1993, Edgar's new stepmother was tired of looking at the old-school Dodge taking up space in the driveway, and she told him that had to sell it. His father placed an ad in the paper, and it wasn't long before a man called and came to see the car in person. The man then purchased the car for $1,500 cash. The Bee was gone.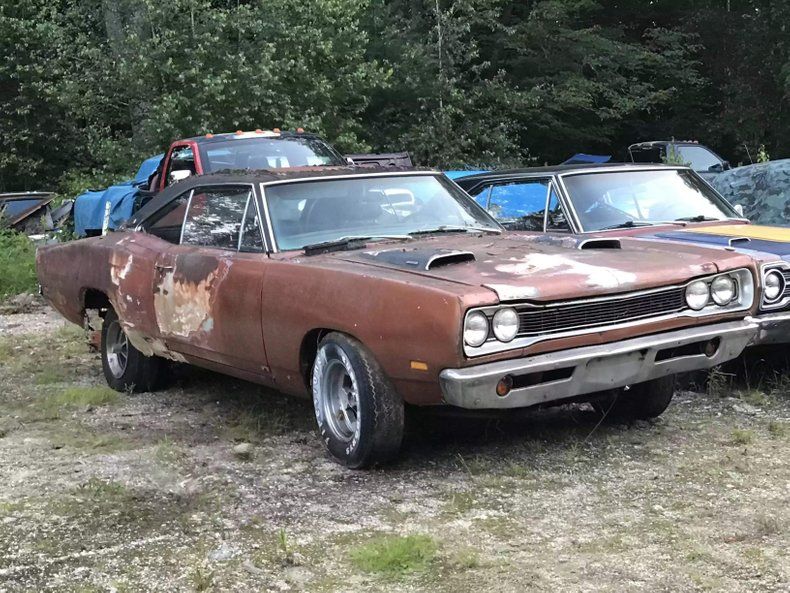 Edgar found himself evolving into a Chevy guy and completely forgot about his father's old '69 Super Bee. Since owning the Malibu, he went on to own a few more bowties including a Chevy Sprint, a 1980 Malibu, and a Z34, just to name a few. But in 1996, Edgar finally made his way up to Maine to visit his father there for the first time since he moved. While in Portland, Edgar's dad asked him if he was interested in going to "Mopar Heaven". As it turns out, that the gentleman that purchased his father's old Bee also had an entire yard packed full of old-school Mopar muscle cars. Excited to see the Bee again, they jumped in the car for the 40-minute drive there, but the drive felt more like two hours.
Calling it "Mopar Heaven" was not an exaggeration in the slightest. Edgar had never seen so many Mopars in one place and in the midst of it all, his dad's old Bee was right there sitting alongside a '70 V-Code Dodge Super Bee. Edgar's eyes were wide with awe as the tour continued. Not only did this man stash the cars under his house, but he owned barns across the street that housed a '70 Cuda 440 Six-Pack, a '70 Hemi Superbird, a '69-1/2 A12 Super Bee, and a '69 Plymouth Roadrunner 440 Six-Pack.
On the trek back home, his father asked Edgar if he wanted to know the real reason why he didn't show up with the Super Bee on his 16th birthday. Of course Edgar wanted to know the truth, so his dad informed him that it was his mother who begged him not to bring the car for she feared it was too powerful for it to be the first car for a first time driver, and she didn't want him to get hurt. He also said his reasoning for withholding the truth for so long was because he knew at 16, Edgar wouldn't understand. Also, considering he lived with his mother, who ultimately didn't want the car in Edgar's 16-year-old hands, he thought it would be best to take the blame.
Now water under the bridge, every time Edgar would visit dad in Maine, they made it a tradition to go visit the Bee. In 2003, Edgar asked the current owner if could buy his dad's old Super Bee to him because he really wanted to have it. The gentleman did not want to part with the car, despite his vast collection.
For eight years afterwards, Edgar and his dad would make the trip to visit their old Bee. Each time, he would ask the current owner about getting the car back, but the answer was always no. Considering the man had several Super Bees on his property, it was a mystery to Edgar why he wouldn't let him buy the car back. Finally, the owner stated that their former Bee was incredibly rare as it was the only 1969 Super Bee equipped with a factory 4-speed. Also, it was the next car in line for a restoration. Now that it seemed impossible to ever get the Bee back, Edgar decided that his best bet was to buy a different '69 Dodge Super Bee and build a clone.
Fast forward to 2011, Edgar was on the search for the perfect Super Bee candidate. However, he soon realized that these cars were far out of his price range. As luck would have it, he located a '69 Super Bee for sale in Oregon, and it just so happened to be finished in the same T5 Copper Iridescent paint as the Bee, but with this example topped with a white stripe instead of black. Even better, this one fell within Edgar's price range. The seller had recently been laid off from work and had listed the car for sale, but he told Edgar that if he was called back in that he would keep the car. A few days later, he contacted the seller again about the car, but he did end up going back to work so the car was no longer for sale. Back to the drawing board.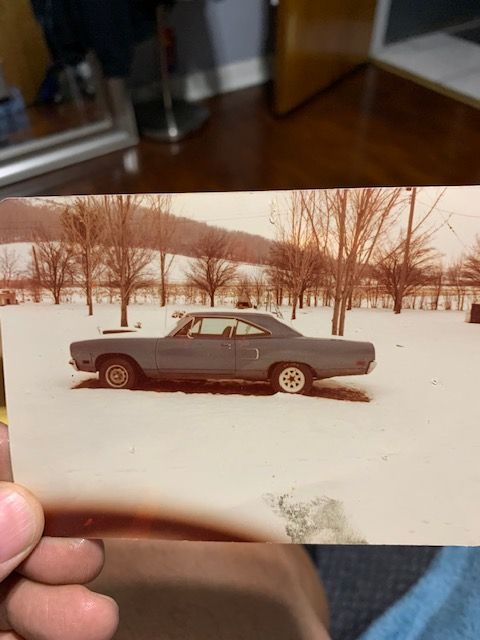 Not having much luck in his quest to acquire a Super Bee, Edgar remembered the '70 Plymouth Satellite owned by his dad's best friend Levi. Thinking that the Satellite was also a good-looking car, he began to search for one. On April 23rd, 2012, he had found a '70 Plymouth Road Runner that was located about 5.5 hours away in Corinth, Kentucky. Edgar and his buddy Nate made the trip, and he then became the owner of a vintage Road Runner that he named "J.R." - named after J.R. Ewing from Dallas, his favorite television show.
Once he got the car home, the Road Runner sat for 8 months before Edgar decided he should just list the car for sale. Why? It wasn't a '69 Dodge Super Bee. The very first person who came to look at the car low-balled Edgar so bad on the price that he just decided to take the Plymouth off the market. In an interesting turn of events, the man ended up being a good friend of Edgar's and and often reminds him of the ridiculous offer he made on the car.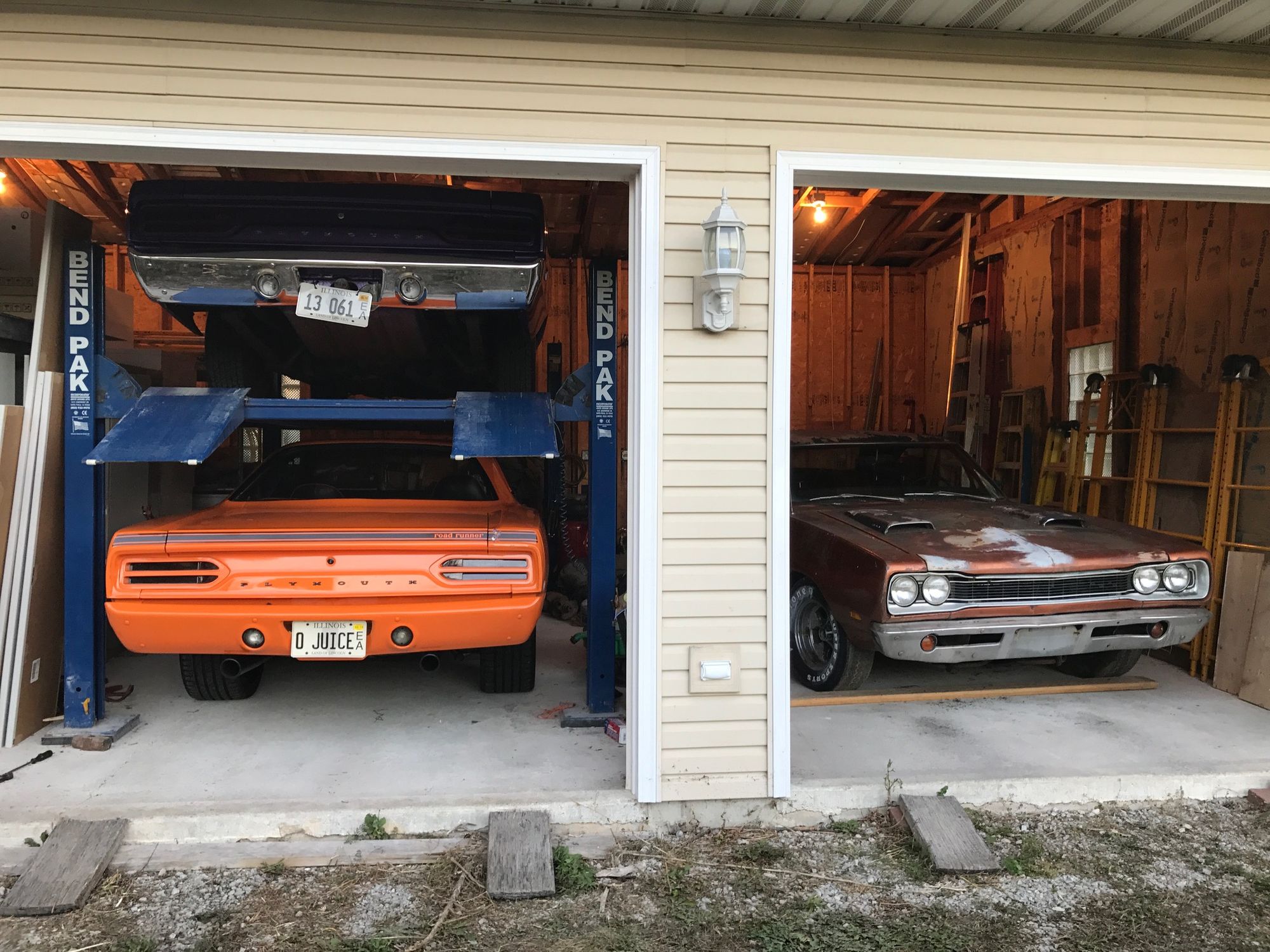 Edgar made a trip to visit his dad, and they went to go see the Bee again per tradition. Mentioning that he had purchased a '70 Road Runner, he was told he could be offered a great price on parts but with a few conditions. Edgar was not to sell the classic Plymouth muscle car and make a buck off of him, and he wanted to see photos of the car when it was finished. Lastly, nobody was to know where he lived. Deal.
In 2014, Edgar completed "J.R." the Road Runner, and both him and his dad were pleased with the turn out, and he sent photos to the Bee's owner as promised. The Road Runner looked similar to Levi's Satellite but a different color, but it still wasn't dad's Bee.
As time went on, Edgar would still visit the Super Bee when in Maine. In July 2016, Edgar and his dad attended the Chrysler Nationals in Carlisle, Pennsylvania. While there, they just so happened to run into the owner of his dad's old Bee. Both him and his brother were regulars at the event since they were always looking for cars to add to their collections. While sitting with the duo during the burnout contest, Edgar asked if he would sell the car if he could find him another '69 Super Bee with a 4-speed. The current owner just looked at him and smiled.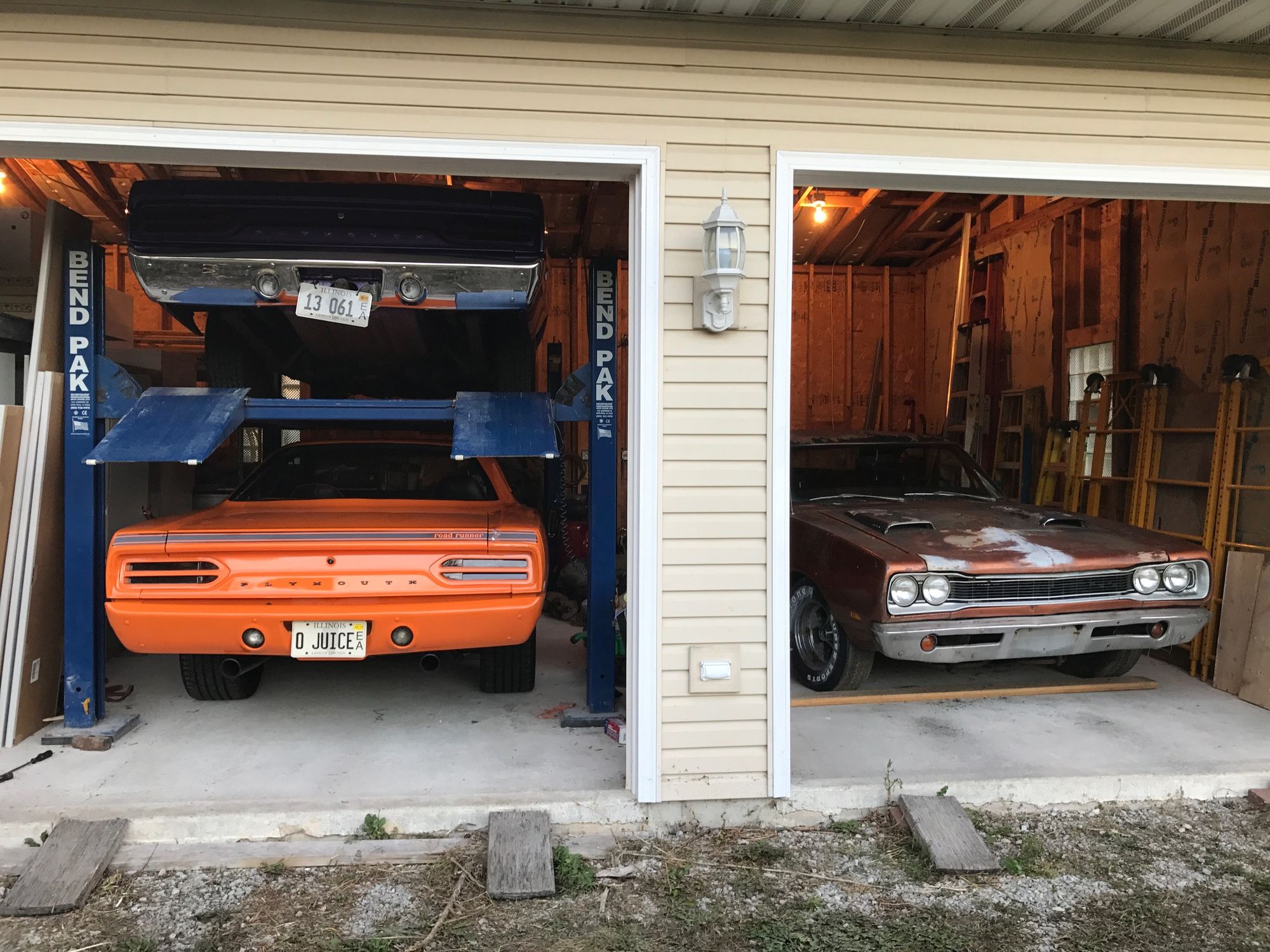 That same winter, Edgar made the trip back up north to see his dad but too much snow made a visit to the Bee impossible this time around. In 2016, he had visited dad in the summer and around Christmas time, and he had not planned on coming back in the summer of 2017. But, dad called Edgar to let him know about a phone call he just received.
"Let me guess, the Bee is for sale?" Edgar said.
"How did you know?," his father asked.
"Dad, I've been waiting for that phone call for the last 14 years!"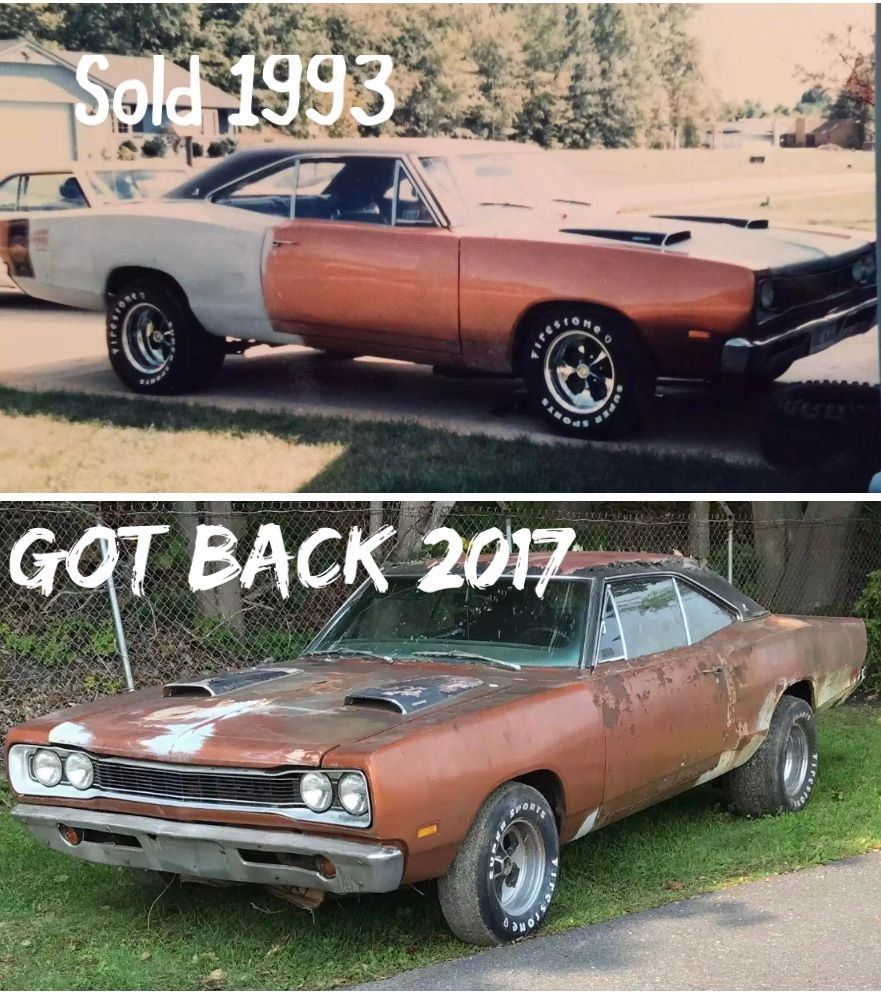 Edgar flew to Maine in July to finally to meet with the current owner about the Super Bee. Upon arrival, the owner said that the Bee wasn't actually for sale, but Edgar has proven himself a true Mopar guy with the restoration of J.R. and that he would only sell the car to him. A deal was made and the exact car that he fell in love with at eight years old, the Bee (renamed Jock who is J.R.'s dad in Dallas) finally made its way home. The Bee - or Jock - now sits in the garage next to J.R., having a solid spot indoors for the first time in 24 years. Money has delayed the restoration process, but the ultimate goal is to get Jock back on the road with dad back behind the wheel of the old Mopar.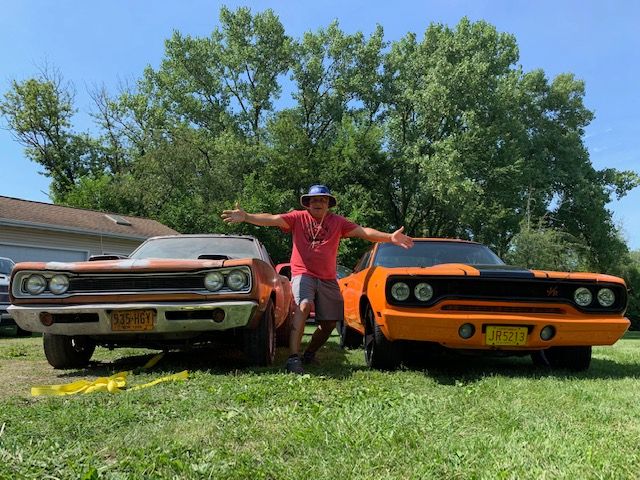 Have an awesome car you'd like to share? Enter it into our Motorious Online Car Show here.