This Mopar has some rare features, so it's a real keeper.
---
For many muscle car fans, the Dodge Super Bee holds a special place in their heart. Just for that reason alone, if you can get your hands on a classic Mopar like this one, you can pretty much bet it will appreciate in value as time marches on. However, this car is listed in the Super Bee Registry and comes with some rare options, making it even more collectible.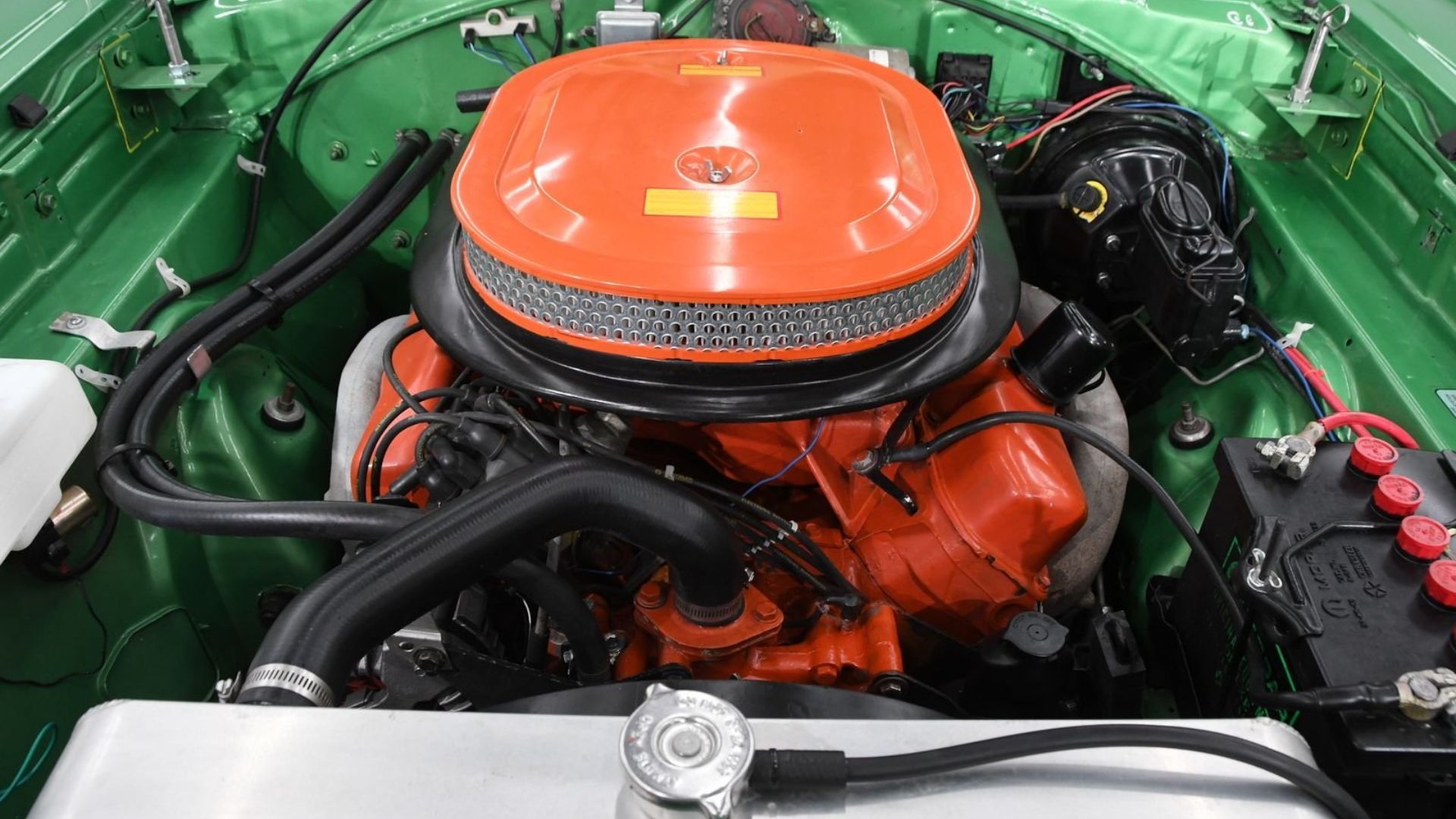 This Mopar comes with its original 440ci Six-Pack V8 and four-speed transmission, which is the powertrain everyone wants the most. Not many four-speeds were built, so that alone makes it unique. It was also upgraded with the factory A12 performance package, another rarity. That package not only includes the upgraded engine, but also a lift-off hood, uncovered wheels, and more.
As you can see, this Dodge Super Bee looks incredible and it's all thanks to a rotisserie restoration done back in 2015. The original High Impact F6 Bright Green Metallic graces the body, including the roof, thanks to no vinyl top. That paint looks silky, thanks to the car being stripped to the metal, then four coats of paint applied, followed by four clear coats.
All the right details are present and done to perfection. The matte black hood features that wide scoop with "Six Pack" written in red on the sides. Chrome on the bumpers, grille, window frames, etc. is just gleaming. The bumblebee stripe features the Super Bee logo to complete the nostalgic look.
That same accurate restoration feel has been accomplished for the black interior, which features recreation upholstery, wood grain accents, center console, factory radio, plus all the original instruments and controls. All the dash lights work, so you can take this out at night and not have to guess your speed.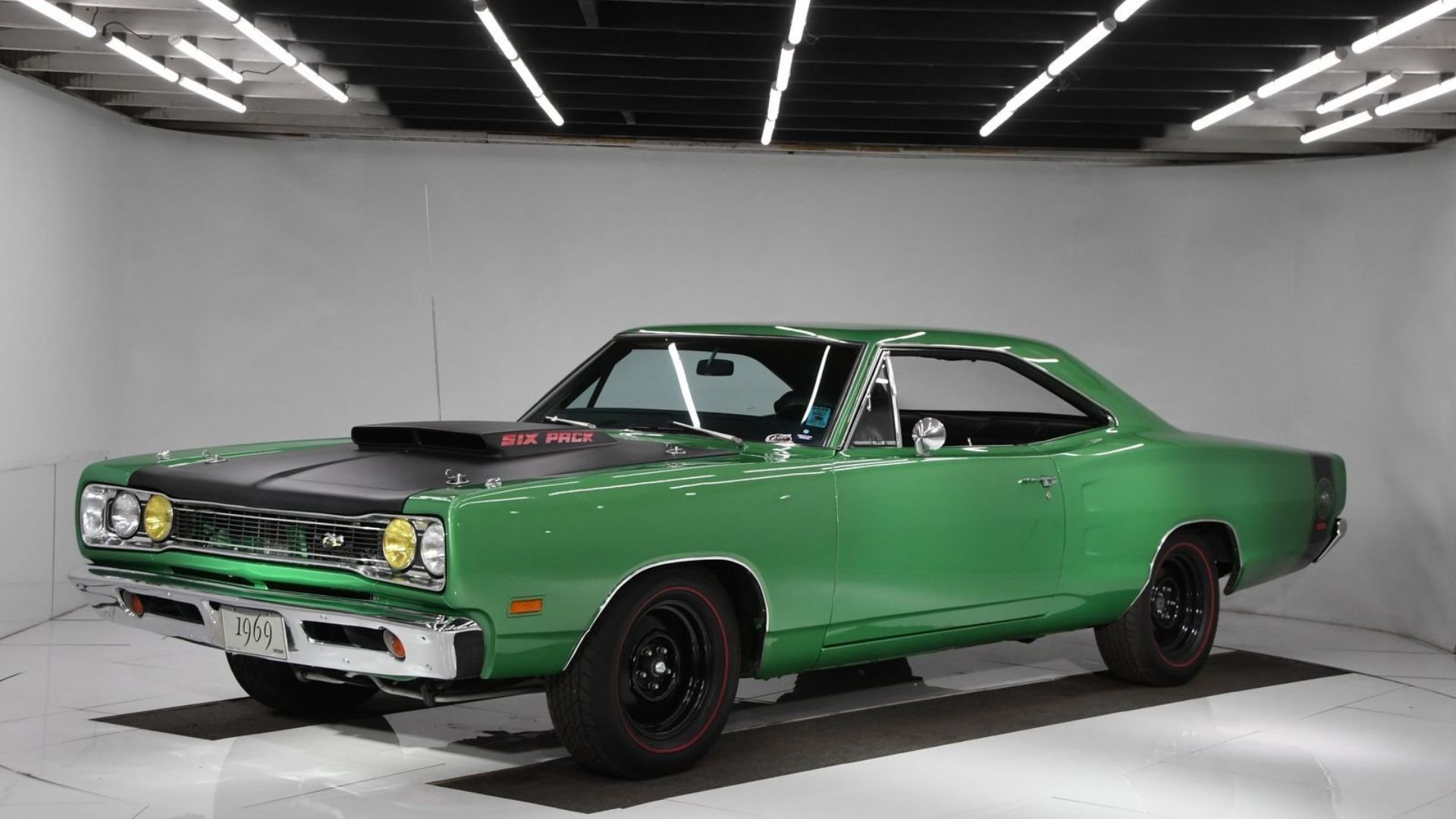 If you're interested in a rare, collectible American muscle car, this 1969 Dodge Super Bee isn't a bad option to consider. Talk to Volo Auto Museum, which is selling this vehicle, if you have specific questions.