You can't get such a thing on a new Ferrari.
---
We're not going to lie in the least: we tend to like our vehicles with a third pedal and a shifter you have to actually move to go from one gear to the next. Sure, these newer 8-, 9-, and 10-speed transmissions are technological wonders. Some shift far quicker than pretty much any human. But the feeling of satisfaction of rowing throw the gears yourself outweighs the benefits of letting the transmission have all the fun. That's one of many reasons to consider this 1999 Ferrari 355 Spider from The Driven Exchange, because as you already know it has a gated six-speed manual.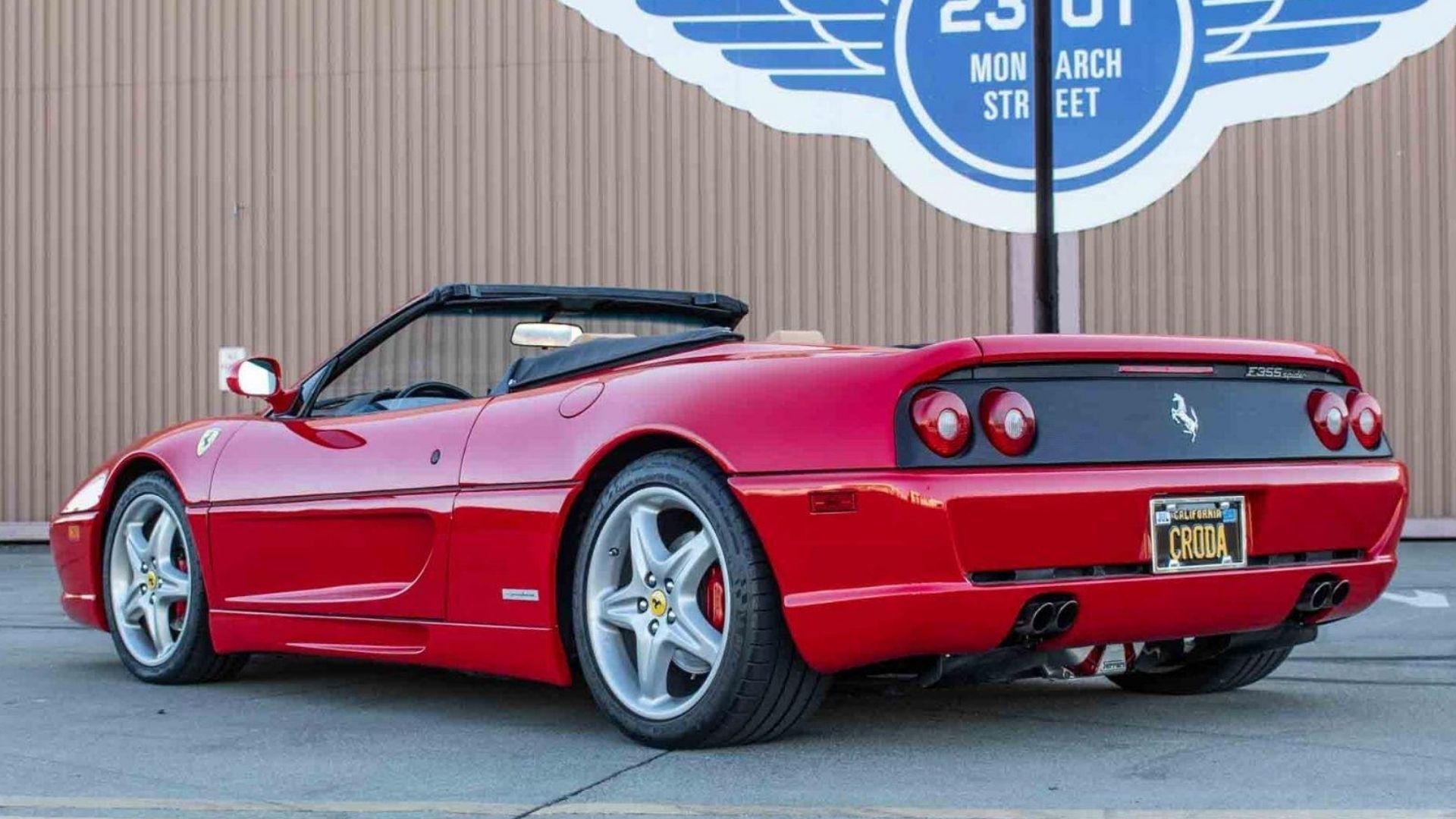 Another good reason to be interested is it's a good-looking car. Made right before the turn of the century, it was one of the last 90s Ferraris. It rides on 19-inch wheels, which were massive for back then, and has those aggressive side scoops contrasting with the overall sleek, smooth exterior for a striking look.
This car has been painted Rosso Corsa, a color many feel should be the only one to grace a Ferrari. It also has those undeniably attractive Scuderia Ferrari shields on the front fenders, another detail enthusiasts just love and for good reason.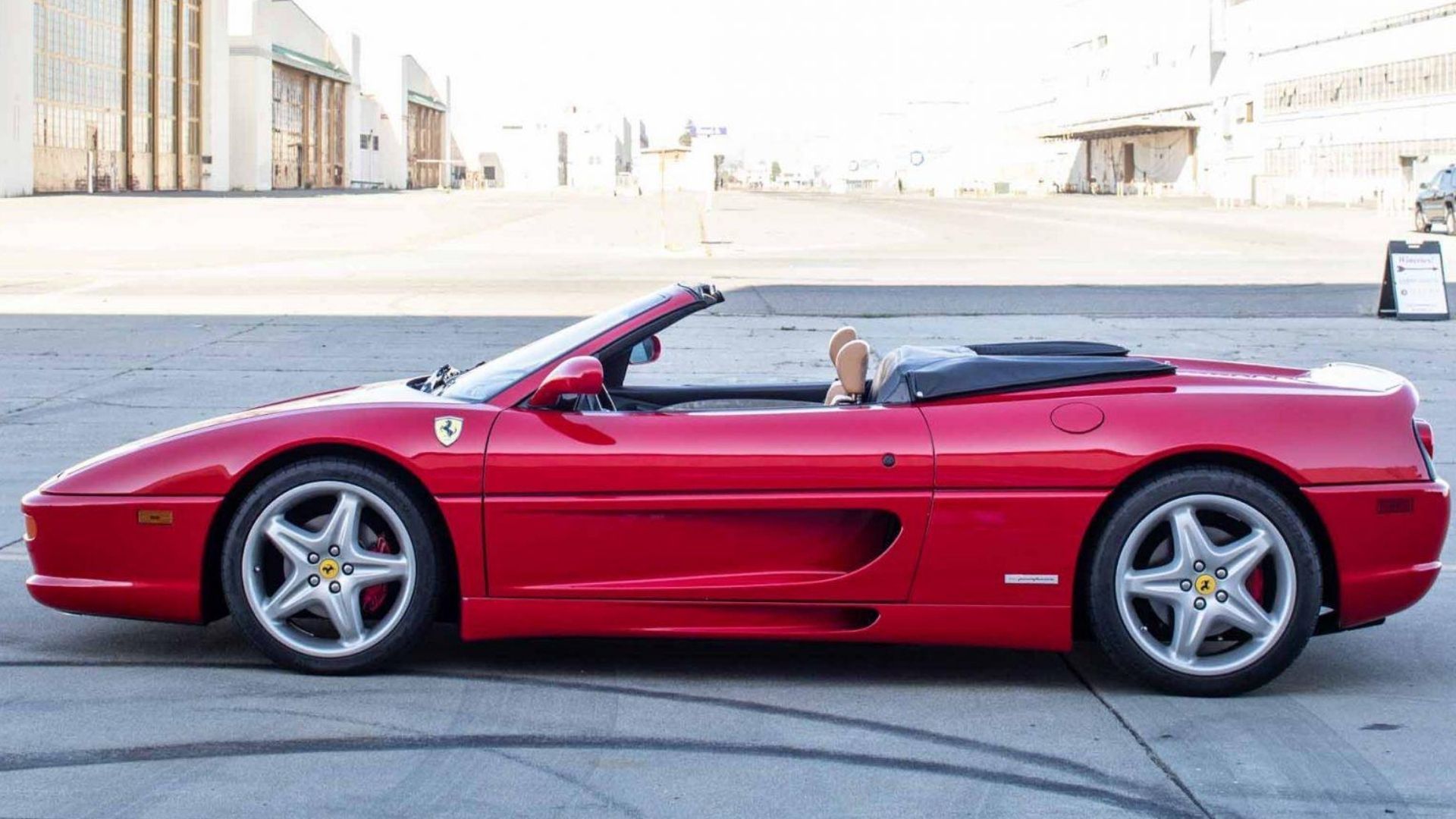 Pairing quite nicely with that striking body is a tan leather interior. As you might already know, Italians really know how to make a simple, beautiful, artisanal space inside vehicles where you can be comfortable, the controls are easy to reach, the gauges are simple to read, yet you're not bombarded with information like in far too many sports cars today.
Since this is a Spider, you can put the top down and feel the breeze, plus hear that 3.5-liter V8 engine snarling behind you. The previous owner had an electronically-controlled exhaust system installed, a nice perk if you don't want to anger the neighbors at odd hours.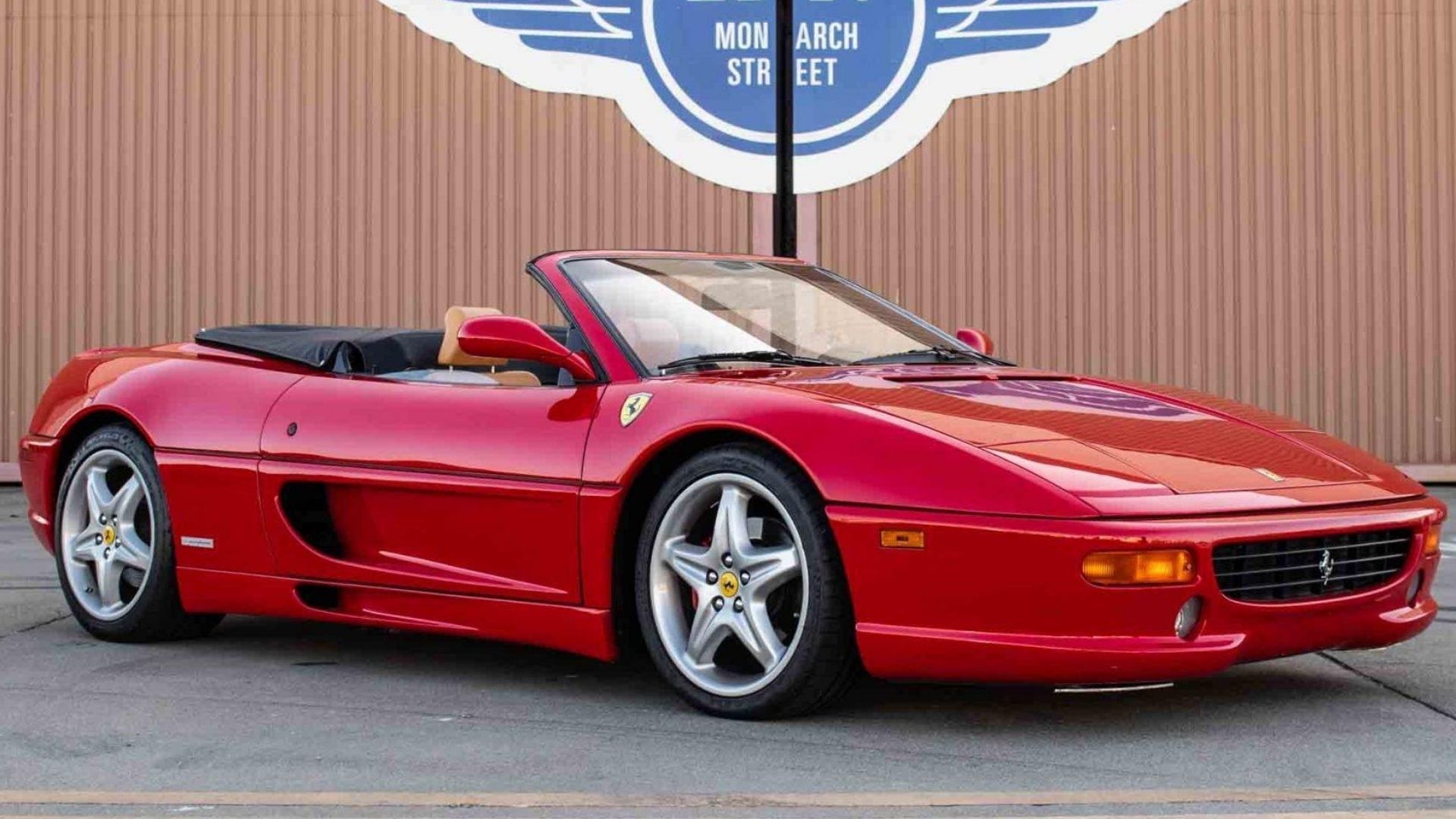 There's a lot to love about this Ferrari, which is up for auction through July 31.
Remember The Driven Exchange has quite the selection of cars you can peruse. Also, you can list your car to free up garage space for a new toy.