You can leave civilization behind with one of these capable trail machines.
---
On Motorious we have quite the selection of off-roaders, ranging from classics which are pushing 75 years-old to highly-built newer machines. In these times of social distancing and quarantines, it's nice to get away from it all. And while some national parks and other outdoor areas have been closed off to public access, there are still some other getaway areas only accessible to those with a truly trail-capable off-roader. Plus, once things return to normal, you can continue to have adventures in your rig.
Following are the ten coolest off-roaders we have listed for sale on the site. Which one of these 4x4s would you take out into the wild?
1984 Jeep J10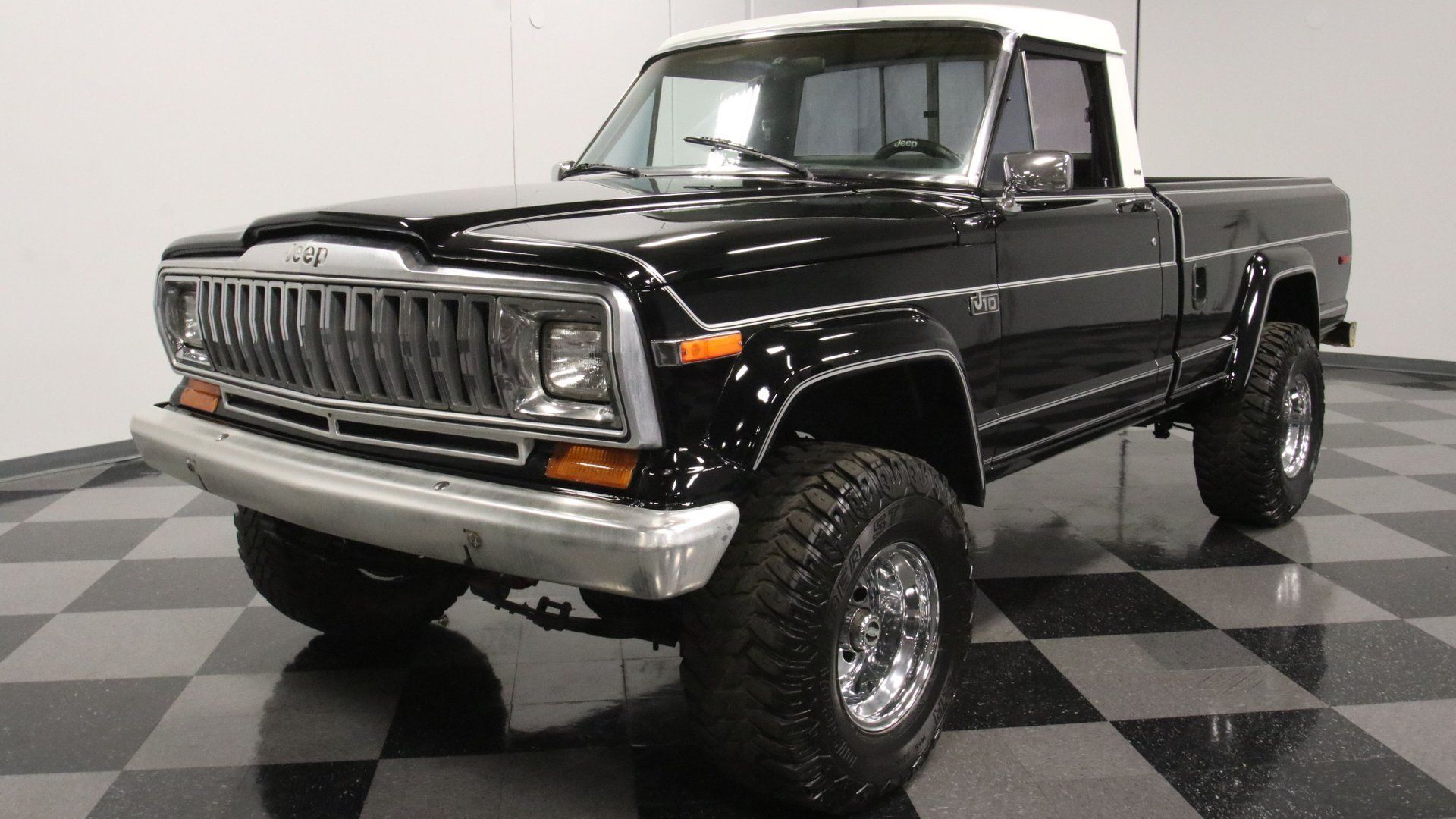 Everyone's going crazy over the Jeep Gladiator these days, but we have some vintage Jeep pickup trucks on the site, like this J10. It has the 360ci V8 offered from the factory with an automatic transmission, plus four-wheel drive, power steering, and front disc brakes. Not only can this Jeep go all sorts of places, it looks different and promises a nice burble out of the dual exhaust.
Learn more about this vehicle here.
1964 Toyota FJ40 Land Cruiser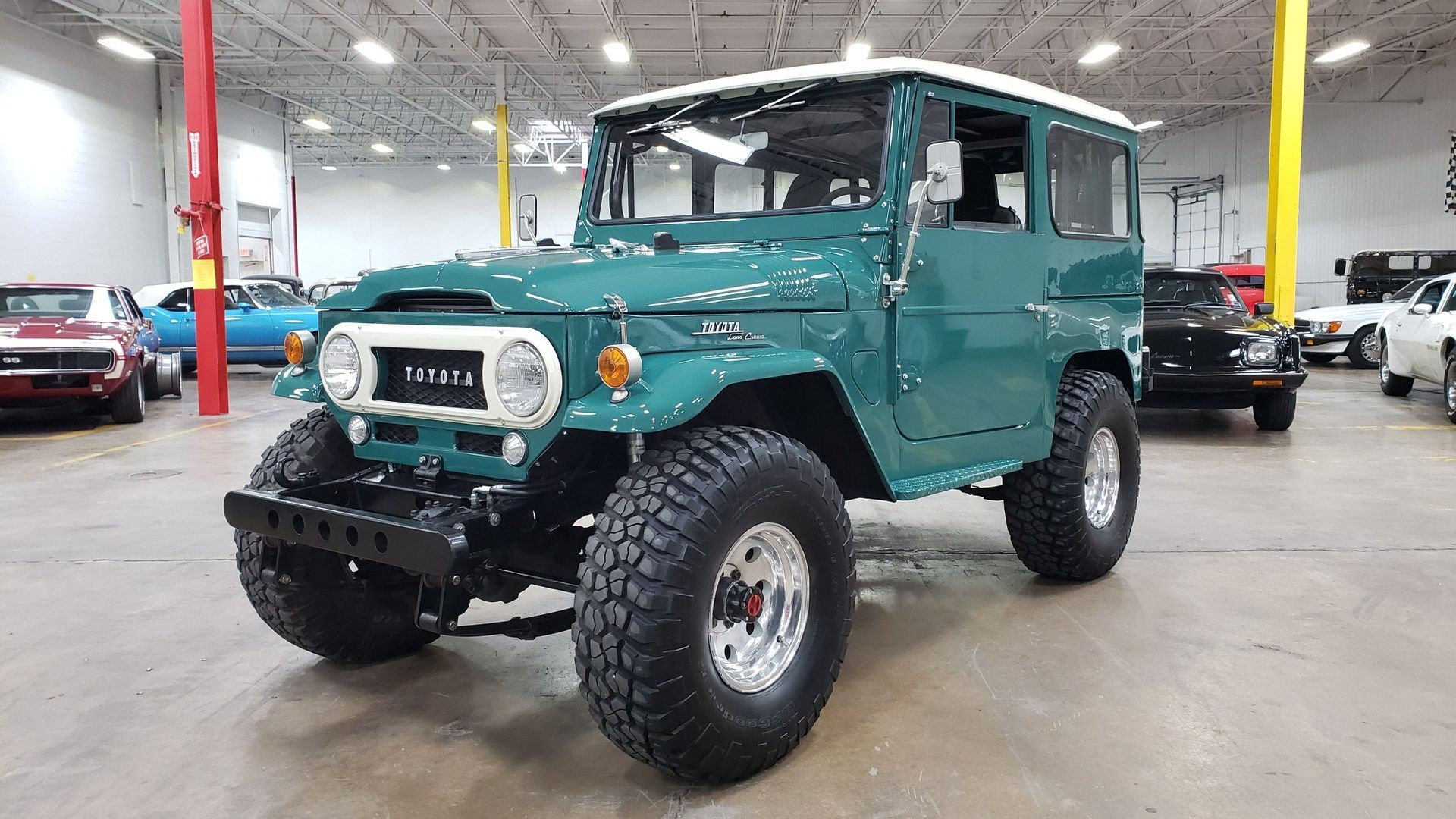 You'd have to live under a rock to not know the Toyota FJ40s are red-hot on the market. While we have plenty to choose from on the site, this LS-powered option is particularly appealing. It wears some ample 35-inch tires and is so striking it was featured on the May 2010 cover of Four Wheeler Magazine. Among the many upgrades are custom bumpers, Master Craft bucket seats, and a nice Rustic Green exterior with cream top. This is one capable and good-looking rig!
Learn more about this vehicle here.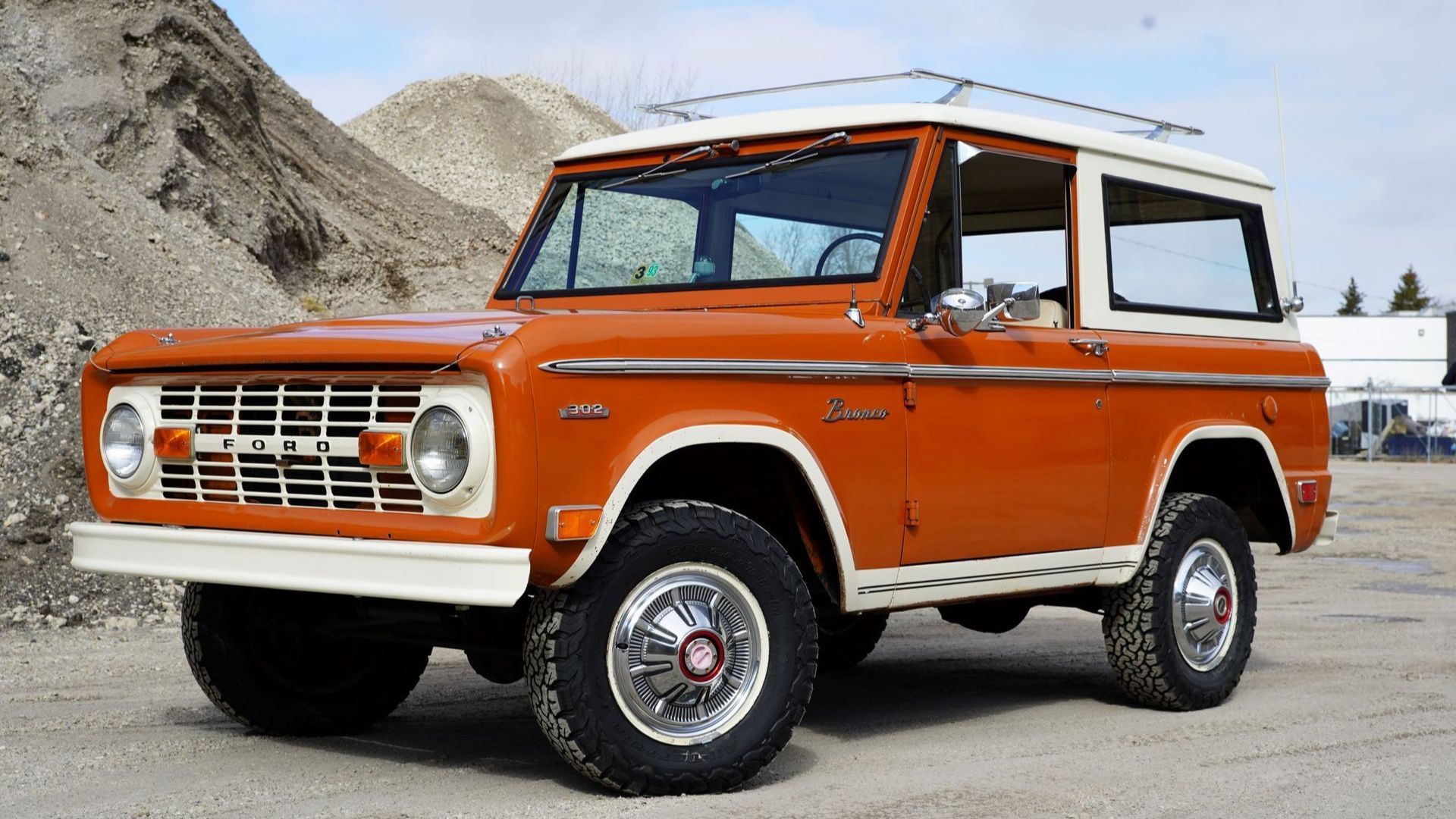 Another red-hot item these days, first-generation Ford Broncos like this one get people all hot and bothered. If you want to get in on the action before the new Bronco is unveiled by Ford, this one is an excellent option to consider. It's unbelievably original and has documentation to prove it, plus the seller claims there are only 16,471 miles on it, again with evidence to back that up. This Ford is packing the 302ci V8 that was first available as an option for the 1969 model year. There are many other details making this Bronco ultra-collectible.
Learn more about this vehicle here.
1976 International Harvester Scout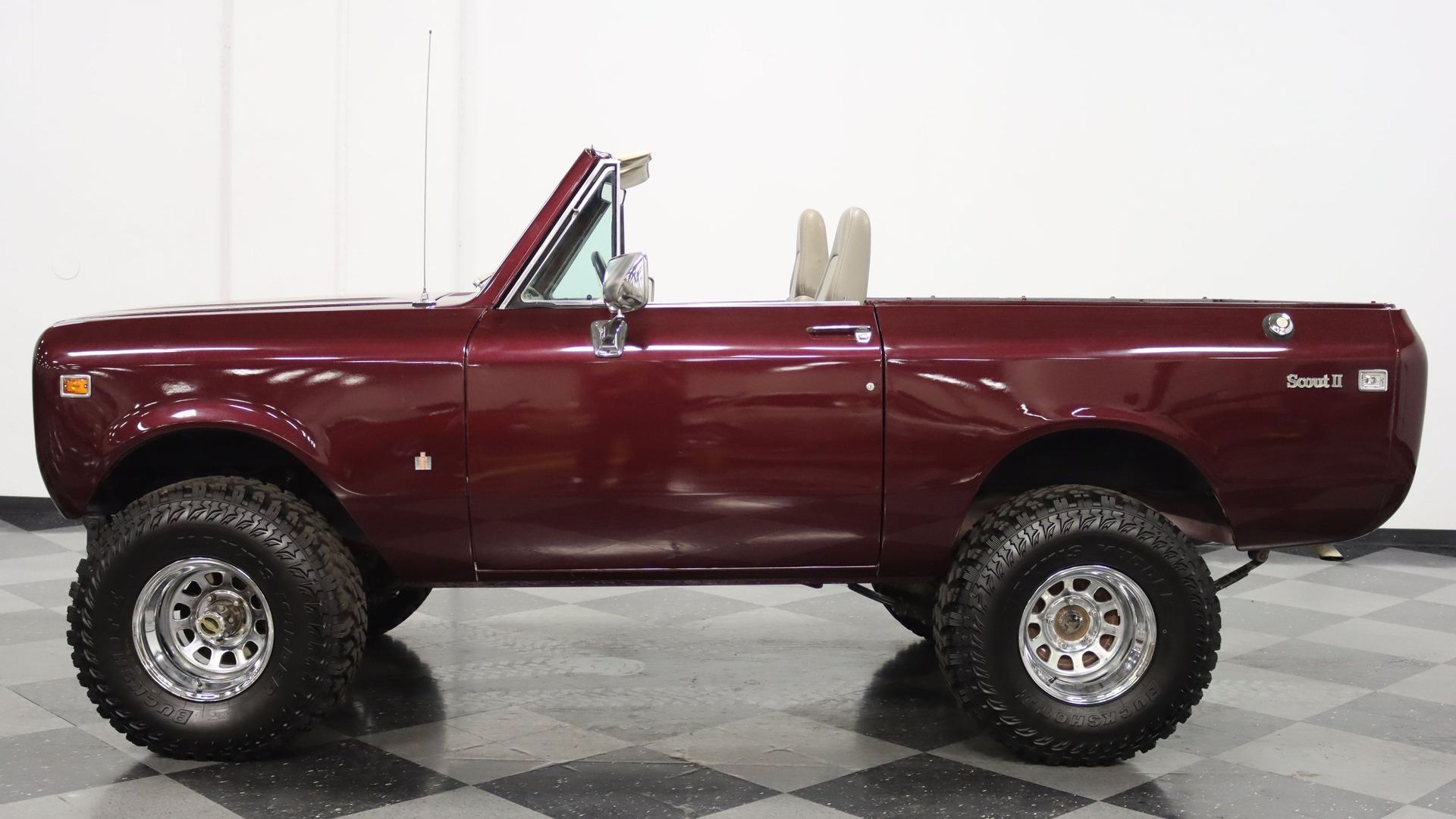 Too often people think Toyotas, Chevrolets, Fords, and Jeeps are the only way to have topless fun on the trail. This Scout is a cult classic for a reason, thanks to a no-nonsense driving experience, plenty of off-road capability, and some decent comforts for the 70s. This rig is wearing a new coat of Burgundy Metallic and has had other work done on it recently, so you're getting a nice turn-key vintage machine.
Learn more about this vehicle here.
2016 Jeep Wrangler Unlimited Rubicon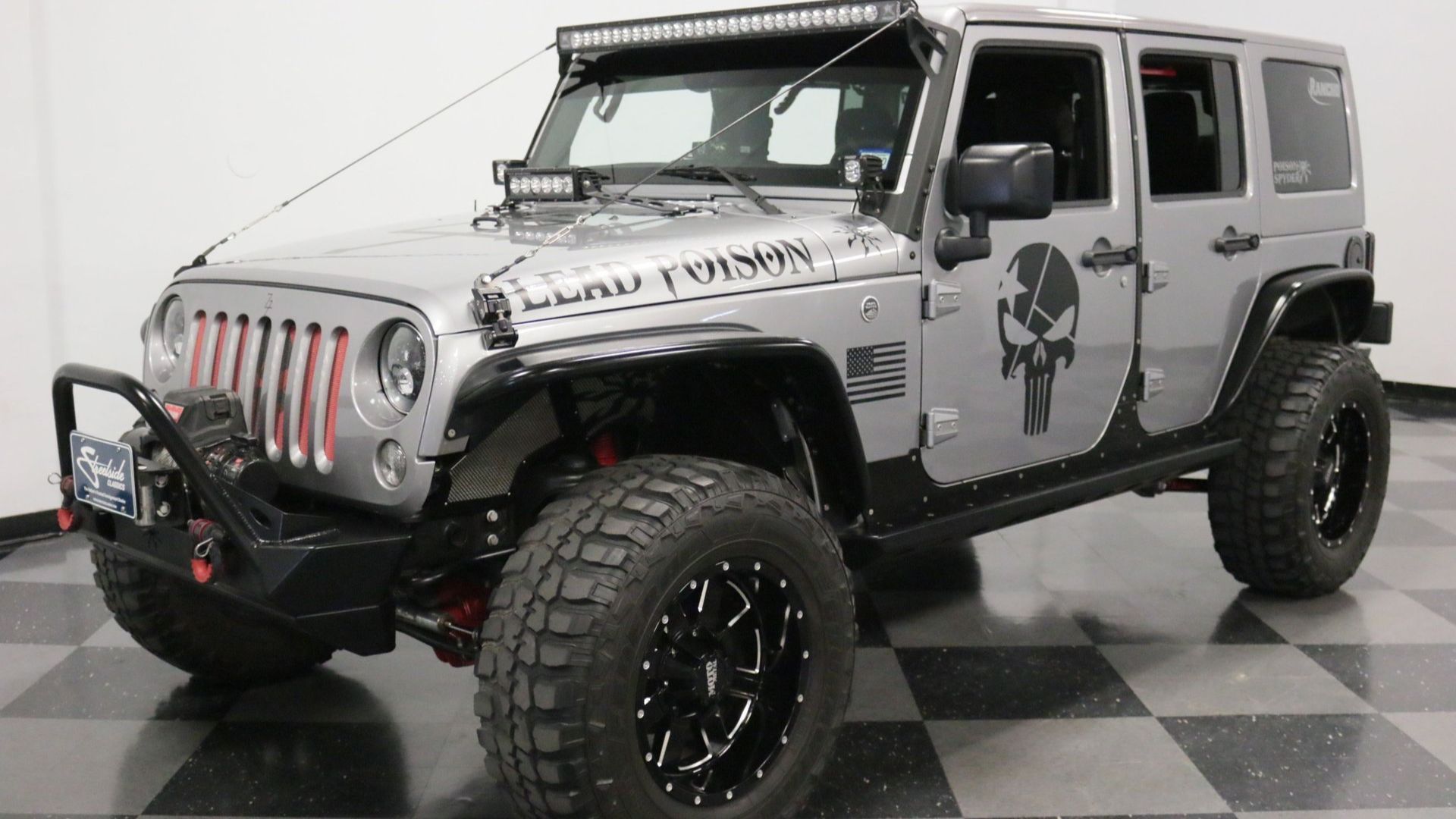 We love vintage off-roaders, but the more modern machines can be great fun, especially one so customized as this Wrangler Unlimited Rubicon. This rig looks tough with some nice graphics, which you can keep or ditch, 18-inch Moto Metal wheels, Rigid lights galore, body armor, etc. Because this is a JK you get all kinds of modern conveniences like Apple CarPlay and Android Auto. Building a rig like this isn't cheap, so why not get a deal on one and add your own customizations?
Learn more about this vehicle here.
1985 GMC K3500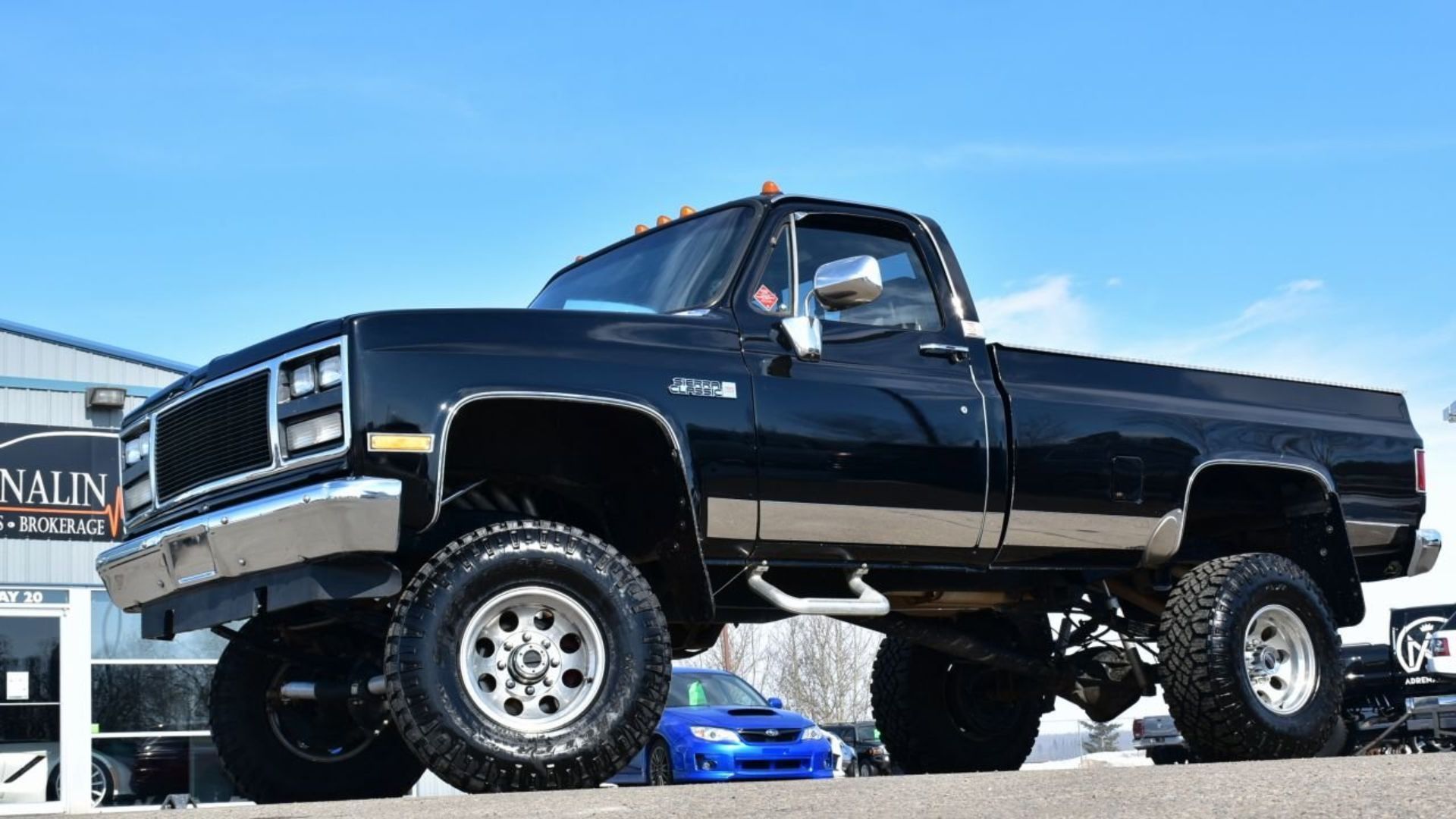 Not all off-roaders need to be small, because sometimes you need to bring along supplies for a weekend of fun. That's where this one-ton GMC pickup becomes your plaything of choice. Packing a nice 454ci Big Block V8, this truck has been lifted and converted to run on propane. Sure, the outside is nice and rugged but the cab has a velour bench seat, real wood trim, power windows, etc.
Learn more about this vehicle here.
2013 Ford F-150 Roush Raptor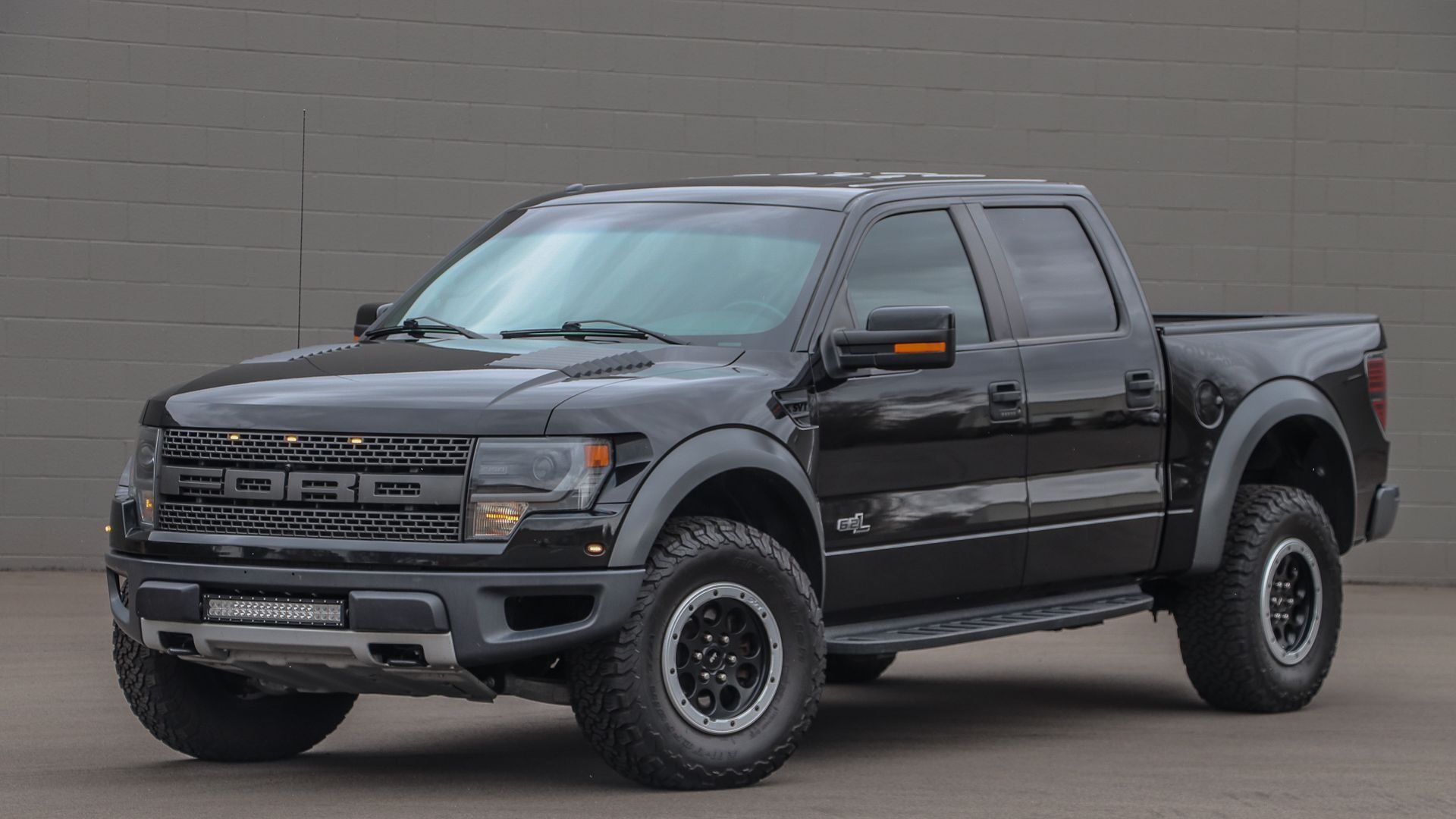 Another more modern trail machine, this Raptor that's been customized by Roush isn't what you want to take rock crawling, but it is an excellent high-speed desert runner. The 6.2-liter V8 has been force-fed with a supercharger so it cranks 590-horsepower and 590 lb.-ft. of torque. There's a lot going on here, from SVT wheels to an LED light bar embedded in the front bumper, plus heated/cooled front seats and remote start. Take this beast on a trail run and you'll understand why the Raptors are so popular.
Learn more about this vehicle here.
1983 Toyota Land Cruiser FJ60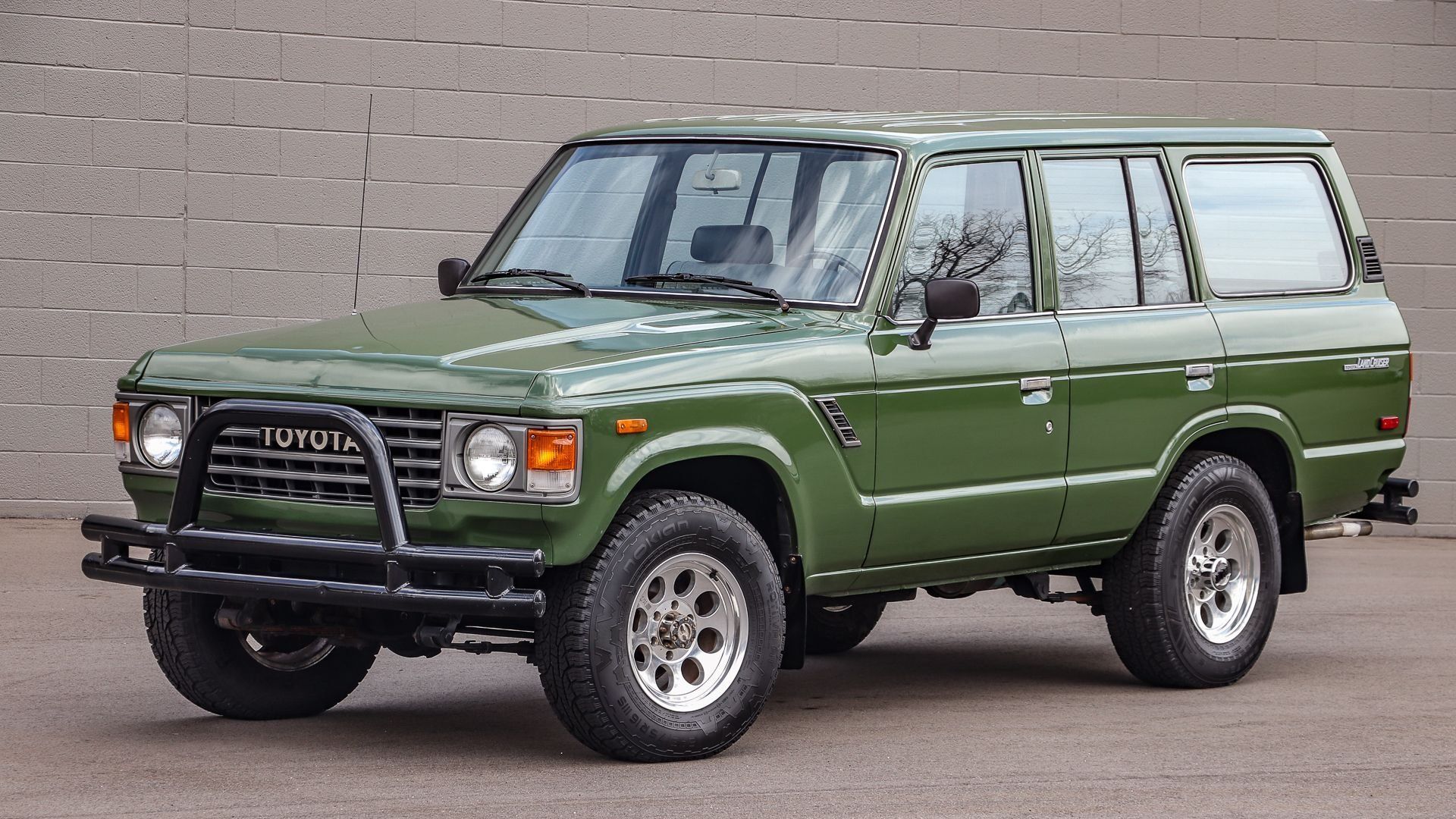 While the FJ40s have enjoyed extreme popularity in the collector market, people are starting to wake up to the fact the FJ60s are excellent trail runners and have a nice vintage look. This 1983 Toyota Land Cruiser FJ60 looks exceptionally clean with custom steel bumpers, a freshly-painted green exterior, and under 115,000 miles on the clock. What's more, you get a manual transmission mated to the 4.2-liter inline-six, giving you the ultimate in control when crawling, fording a stream, or wherever your adventures take you.
Learn more about this vehicle here.
1991 Land Rover Defender 100 Pickup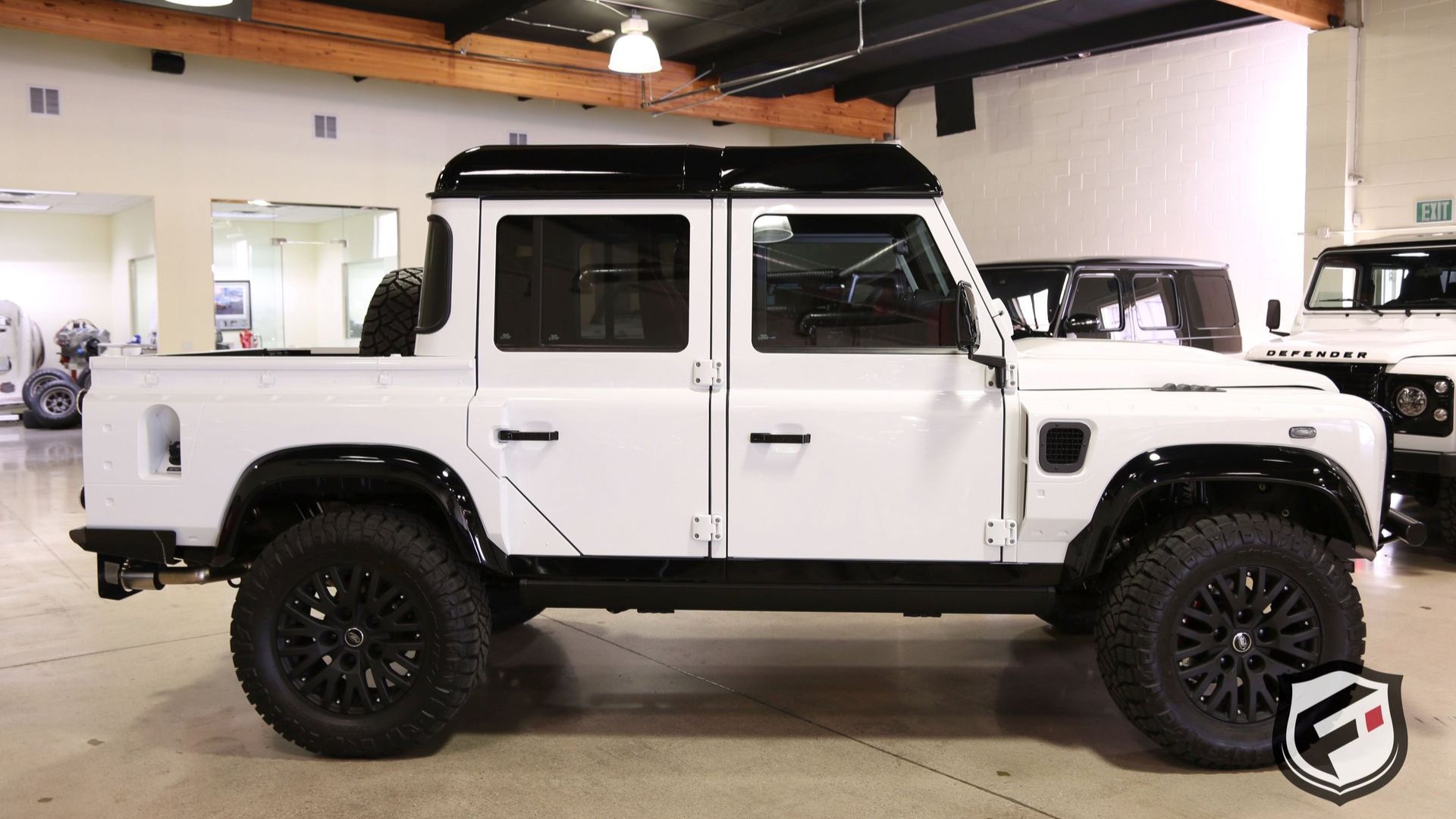 Plenty of people lust after the Land Rover Defenders for their rugged capabilities and unique British flair. This one has been customized more than any other in our inventory, making it unique and a lot of fun, if you have the cash to afford it. This rig uses an LT1 direct-injected V8 and an 8-speed automatic transmission, so reliability and performance are front-and-center. While the black and white exterior will turn heads, the interior truly shines with things like a starlight headliner, carbon-fiber trim, and an extensive sound system. Plus you have a good-sized bed to throw your gear in the back.
Learn more about this vehicle here.
1983 Jeep CJ7 Renegade Restomod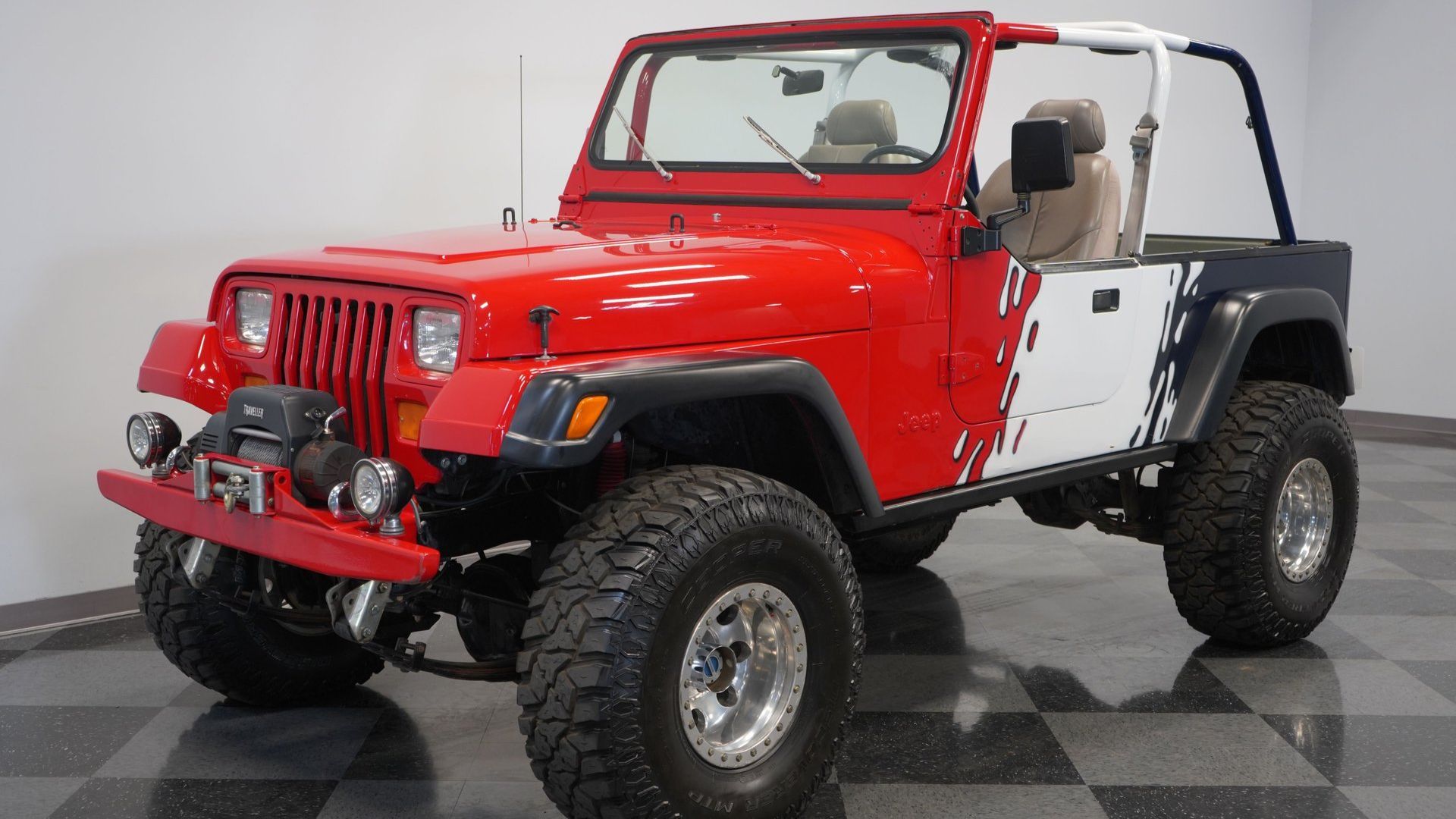 There's no denying the look of the old Jeep CJ7s is simple and rugged and everything you want in a Jeep. This build marries that with a hard-hitting LT1 V8 and plenty of modern amenities. Just a few examples include a built-in welder, air conditioning, Traveler winch, leather bucket seats, and a center console with cupholders plus locking storage. You definitely won't suffer in the wilderness while playing with this Jeep.
Learn more about this vehicle here.
Get More Off-Road Enjoyment Now