America's first SUV makes another wicked appearance at auction.
---
The Ford Bronco has always been, since its conception in 1965, America's favorite offroading Sport Utility Vehicle. The capacity for daily drivability combined with the handling, traction, and clearance capabilities of an awesome offroader make it, essentially, the perfect SUV. Having become extremely popular among the younger crowd in the late '60s, the Bronco has returned to the public view in recent years. This is largely due to the release of the newest generation of Bronco which has also called a lot of attention to the wild horses of old. Whether it's climbing a rocky mountain trail or speeding away from the cops at a blistering 45 mph, the Bronco can do it all.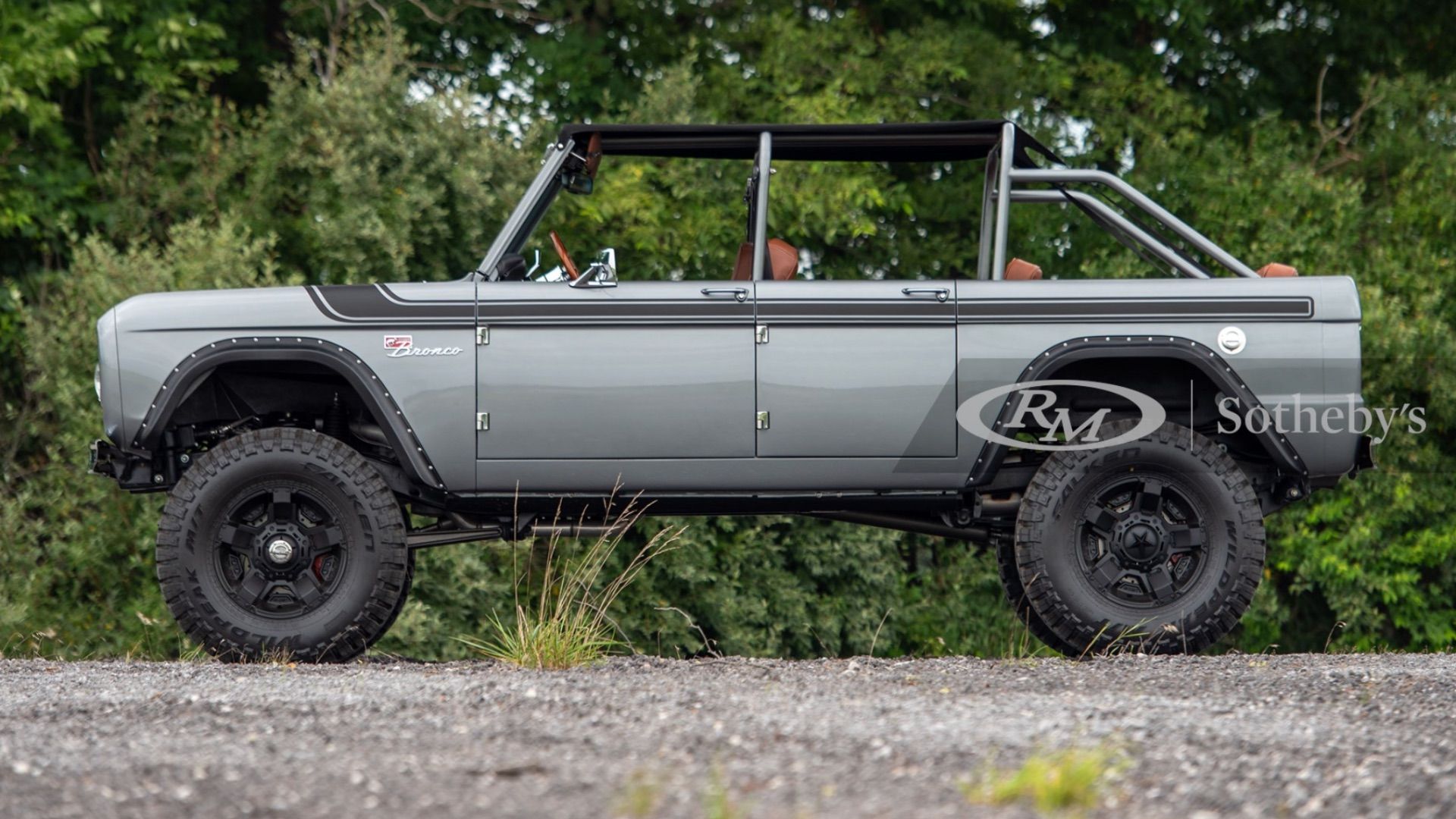 This Bronco in particular is a pretty insane beast as it combines everything that made the original Bronco great with a touch of modern technology. Of course, this is best shown with the updated Ford 5.0-liter Coyote V8 engine which is pushing out 460 horsepower. That high revving engine is connected to a six-speed 6R80 automatic transmission and a dual-range transfer case. Which compliments the 3-inch lifted off-road suspension to push those gigantic 35" offroading tires over any terrain you could find. This would probably be the closest approximation to a "Bronco on steroids".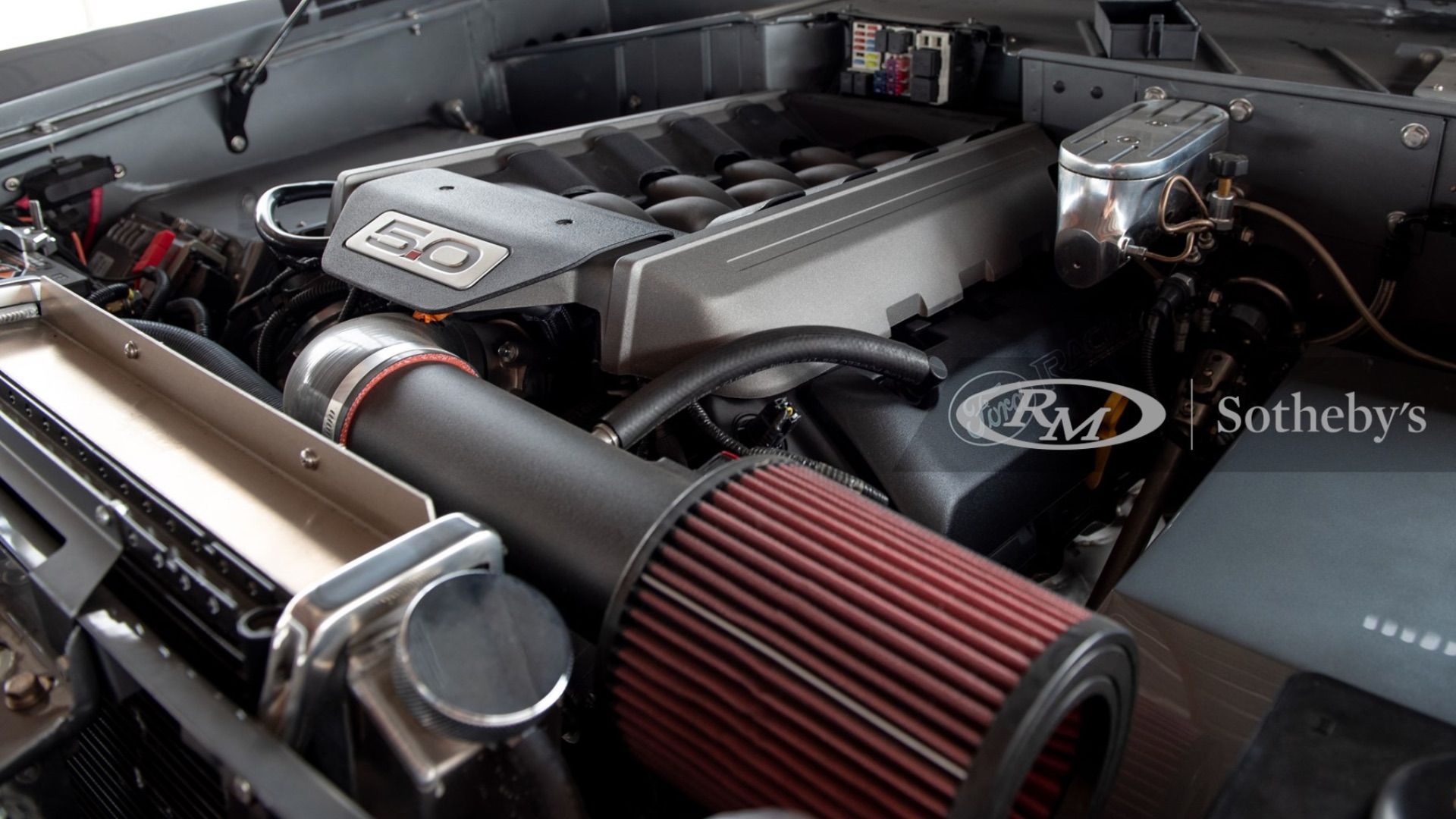 The wooden steering wheel gives the interior a beautiful accent to the saddle vinyl upholstery which keeps with the color scheme of black and brown. Of course, the exterior goes perfectly with the interior as the seal-gray finish gives the SUV a rugged look. That rugged look is 100% justified as this Bronco has been turned into the perfect offroading beast. The automotive enthusiast community loves the original Ford Bronco but this build would make any classic truck lover turn their head. This means that a lot of people will be going for this car, if you want it you had better act fast because this thing won't be at auction for long.