Some love this, others aren't big fans.
---
The Plymouth brand might be dead, but people are still hoping for a revival of the legendary Plymouth 'Cuda. While some have theorized it will happen under the rumored re-launch of the SRT brand, others have decided having a Dodge 'Cuda wouldn't be all bad. To demonstrate what could be, Chopping_Pixels on Instagram revealed a rendering of a theoretical new 'Cuda using the Dodge Challenger SRT Hellcat as the basis.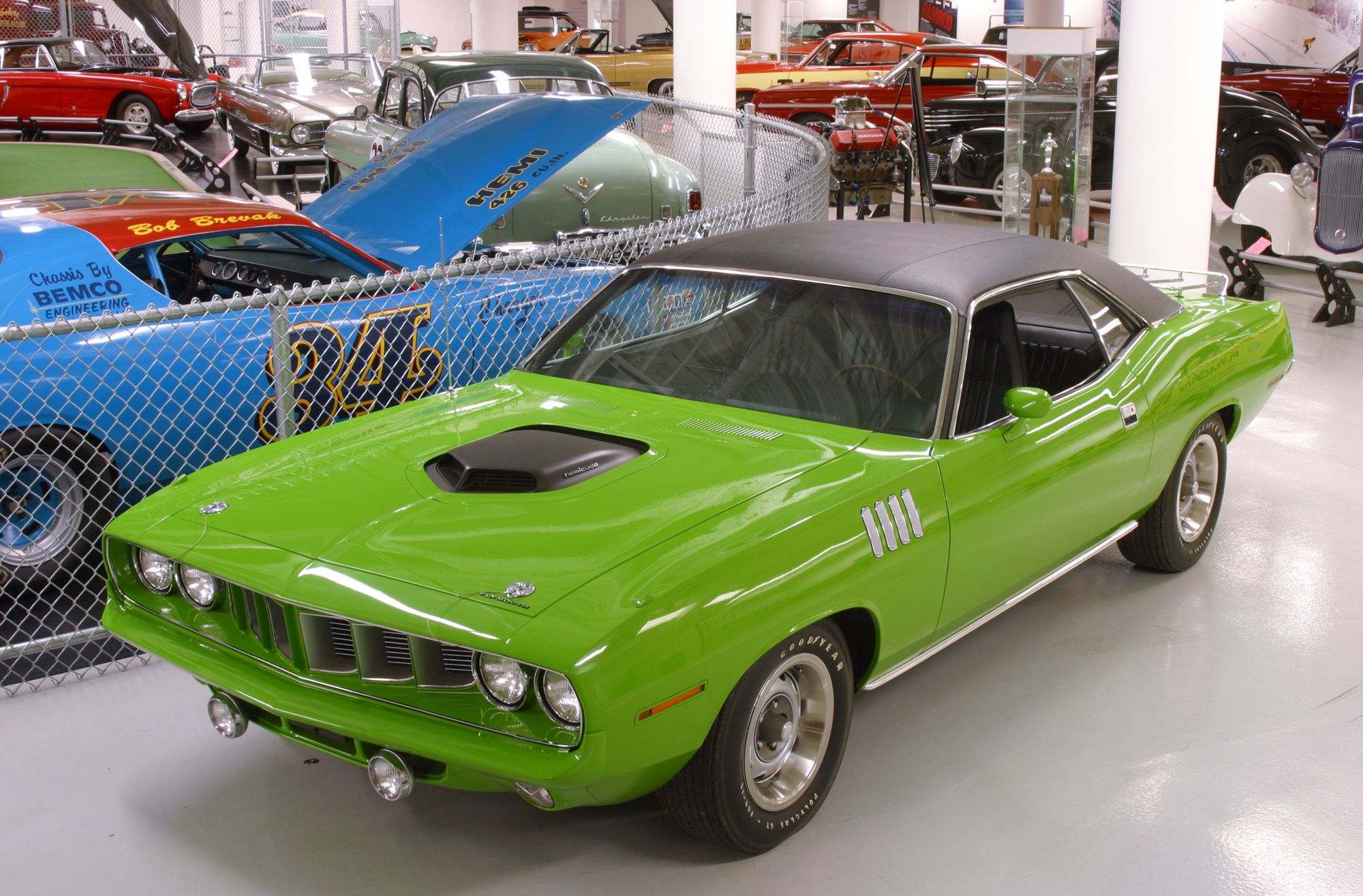 Any choices made to render a modern Plymouth 'Cuda are going to be controversial to one degree or another, even if a render were authorized by Mopar, Dodge, and Lee Iacocca's ghost. So it's no surprise some muscle car enthusiasts aren't excited about the 'Cuda being rendered using the Challenger as a canvas. Oh well.
One of the first changes anyone will notice is the four headlights have been reduced to two much larger units. As a result, the grille has been made taller and the artist added vertical bars which are clearly a homage to the original design.
Also present are foglights in the lower fascia. Thanks to side skirt extensions the 'Cuda appears lower to the ground than the Dodge, a choice that looks cool and is likely inspired by the trim piece on the rocker panels of the original 'Cuda, but probably isn't horribly feasible. Still, this is a rendering where looks trump form, at least overall.
Then there are the elements your eye might skip over at first, even though you're subconsciously processing them. Front fender flairs make the 'Cuda look more muscular and menacing. The rear spoiler is another subtle touch.
Rumors of the 'Cuda returning to the Fiat Chrysler model lineup have been circulating for quite some time. They generally die down and then flair up again, but a rendering like this no doubt will fan the flames big time. Despite having been gone for decades, the fact the return of the Plymouth 'Cuda is a testament to the car's impact on enthusiasts, which helps explain why clean, original examples fetch such high prices on the market.
Photos credit: Instagram and Fiat Chrysler Automobiles
Mopar Or No Car